If there's one time in the year when outdoor dining is in the mix in Chennai, it's now. Chennai's mild weather spell is quite brief, stretching between December and February. A few years ago, Chennai's outdoor dining scene was fairly limited—but the pandemic changed all that. The city has seen a huge spurt in the number of 'outdoor only' options and also a large number of blended options that offer both alfresco and indoor spaces. While most cities offer a choice of rooftop or garden venues, Chennai probably has more premium beachside options compared to any other major Indian metro. And that's where we will begin our list: 
Restaurants by the beach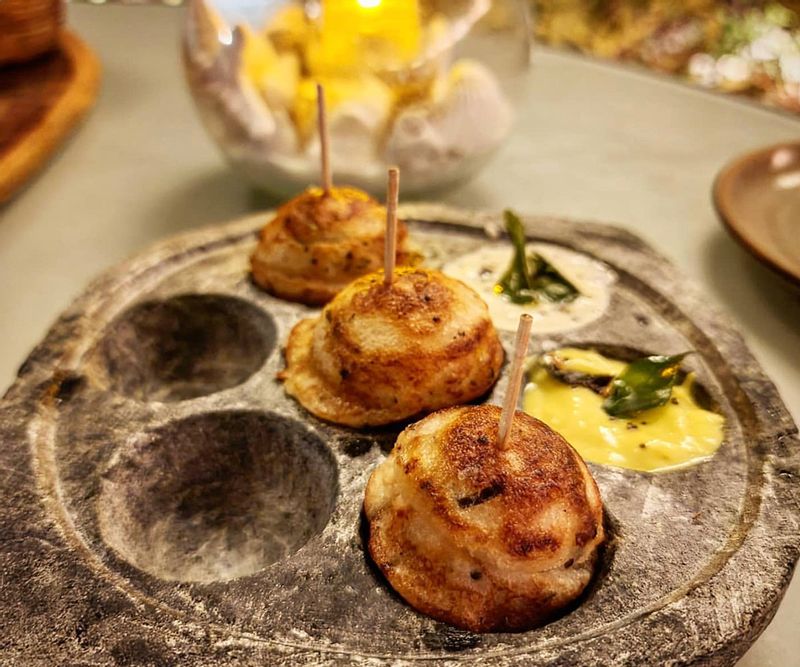 1. C-Salt, Sheraton Grande
One of Chennai's newest luxury beachside F&B hotspots, C-Salt strikes a great balance between artisanal cocktails and specialty cuisine. The views are fantastic, you can almost smell the sea from its edge of the beach location. The food menu is almost like the location, unwilling to be boxed into any narrow cuisine definitions. There's a smattering of classic Southern Indian cuisine that co-exists with progressive regional cuisine—try the salmon and cream cheese kuzhi paniuyaram or the edamame and drumstick rasam. Fresh catch of the day is a given—this is a beachside diner after all. 
Where: East Coast Road, Vadanemeli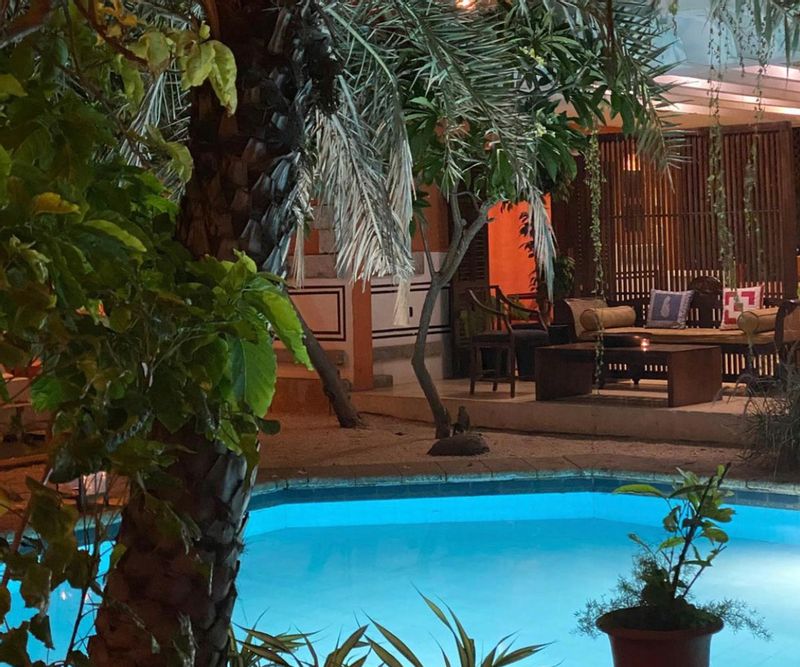 2. Asvah 24 
It's a bistro one moment, a cosy bar that's almost reminiscent of a speakeasy the next. But it's the alfresco section of Avsah 24 with views of the Neelangarai beach that's our choice for a romantic rendezvous or a quiet night with your buddies. The cocktails are terrific: the pomegranate Paloma with tequila, triple sec, grapefruit juice, and pomegranate pearls is a must-try. The food steps out of the comfort zone with dishes like a coffee and tomato broth, finished with parmesan ice cream and the exquisite Asian-style shrimp. 
Where: Beach Road, Neelangarai 
3. Kokomo, Intercontinental Resort Chennai, Mahabalipuram 
You might hear the iconic beach anthem for all ages—Kokomo, by the Beach boys—as you lounge in Chennai's quintessential luxury shacks. You will certainly hear the waves perched on the edge of the Bay of Bengal at Chennai's first tiki bar that has just refreshed its food and cocktails menu. The small plates keep rolling out from the food truck, while the Hawaiian-style beach bar keeps those sundowners and nightcaps coming. 
Where: East Coast Road, Nemeli
4. Bay 6
A post-pandemic addition to the East Coast Road (the coastal road that connects Chennai and Pondicherry), Bay 6 offers sweeping views of the Bay of Bengal. Chennai loves to keep things simple, and that's exactly what this no-fuss bar does. Spread over two levels (both overlooking the ocean), Bay 6 also offers an outdoor lawn and floor-to-ceiling glass-covered private dining rooms. 
Where: 6th Avenue, Panayur, Off East Coast Road
Garden restaurants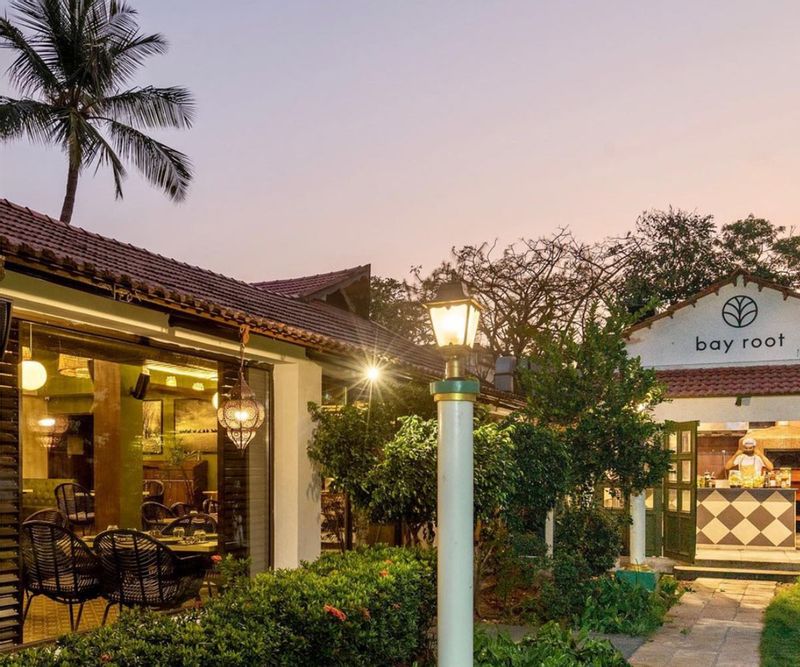 1. Bayroot and Origin, Green Meadows Resort 
Two spaces merge, almost seamlessly, at Green Meadows Resort—offering two compelling F&B options. There's Bayroot, the resort's global cuisine restaurant that leans slightly towards Mediterranean cuisine. Their sharing platters, like the hummus platter with a standout beetroot hummus, are worth checking out. The moussakas and Arab mixed grills are popular options too. But our favourite dish has to be the kappa (tapioca) coins topped with meat. Origin, which is next door, is a tapas bar that aces gin-based cocktails, hence the name. 
Where: Off East Coast Road, Palavakkam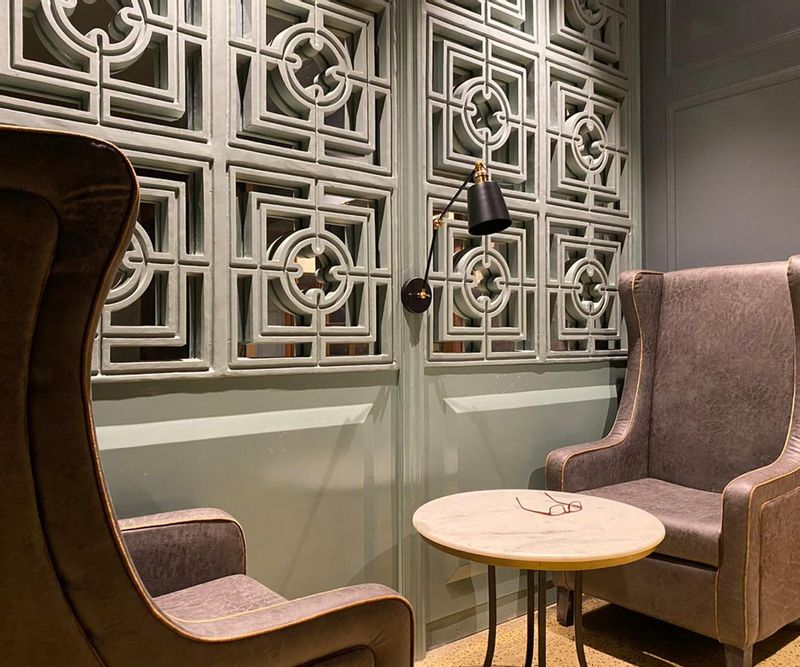 2. Down Sterling
This might be positioned as Chennai's first outdoor garden bar, but it has probably redefined the concept of a neighbourhood bar in the city. The name will spark nostalgia amongst the city's old-timers—Down Sterling was the intercollegiate fest of Chennai's emblematic Loyola college. This one's aimed at people looking for an easy vibe, a family-run bar for families. Set up by Sharmila Reddy, whose brand Jeanne Ferrer dishes out scrumptious desserts, the menu has been inspired by her global travels. Most regulars come back for the KKapunngi chicken 
Where: Sterling Avenue, Nungambakkam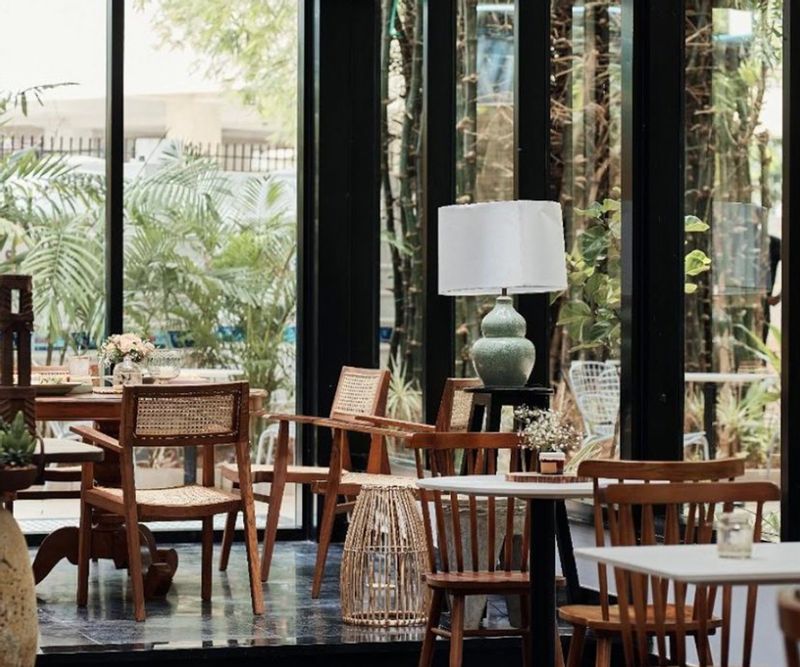 3. Sage and Lavender Bistro
Named after the founder Shilpa Reddy's favourite colours, this new bistro aims to bring the spirit of the outdoors inside. What was once an old warehouse has been transformed into a charming restaurant with indoor and garden seating that includes multiple tables for two that are perfect for an intimate meal. The globally inspired menu has room for everything from meat rendang to a Singapore chicken curry, both of which are bestsellers. 
Where: TTK Road, Alwarpet
Rooftop restaurants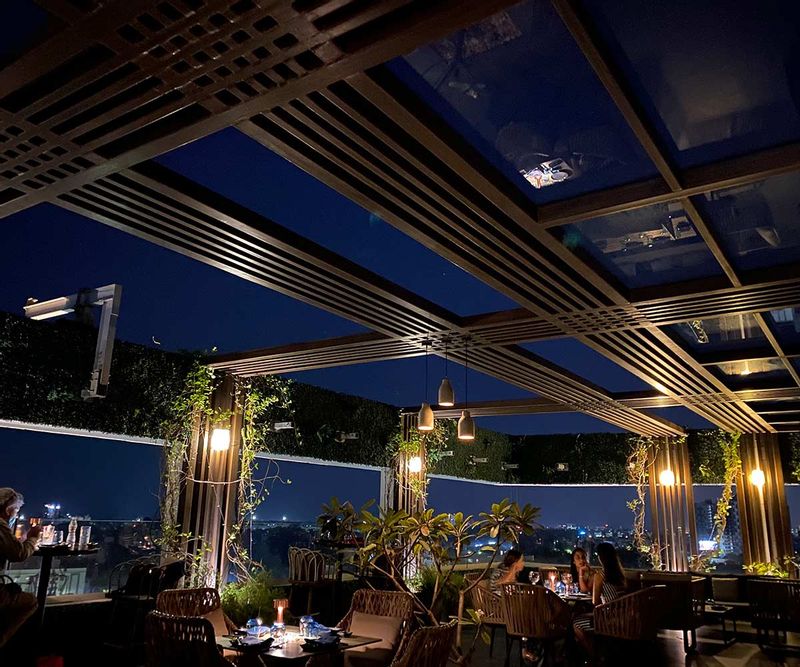 1. KooX – Rooftop Asian Grill, Novotel Chennai Chamiers Road
This isn't just one of the city's most hip rooftop dining destinations, but also a high-energy weekend hangout with a great music playlist. The edgy décor and panoramic views add to the KooX experience, but this is more than just a spot to let your hair down. It's also a culinary destination with a great selection of Japanese signatures—their sushi rolls with a twist are a crowd favourite—and Sichuan cuisine. 
Where: Chamiers Road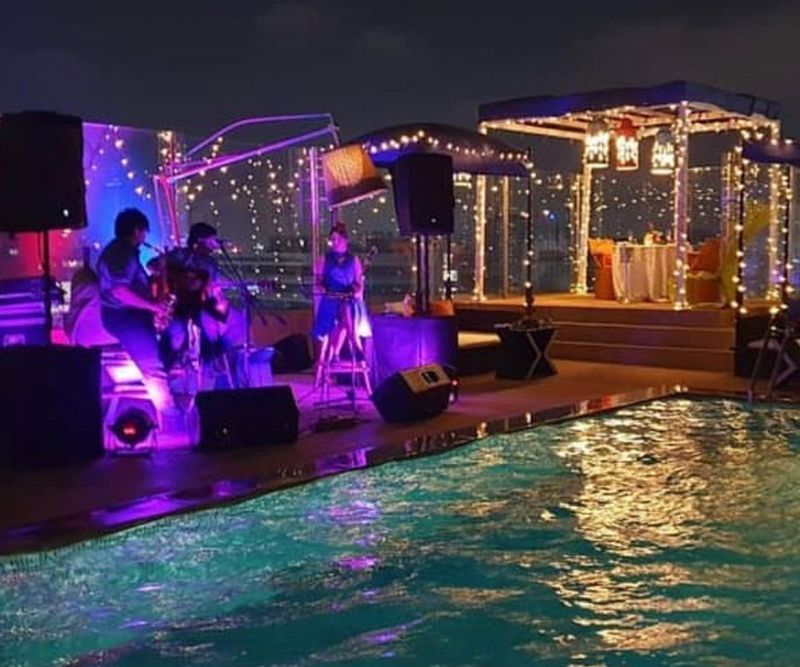 2. Aqua, The Park 
Aqua can take credit for making rooftop dining fashionable long before alfresco dining became a thing in Chennai. It's long been one of the city's go-to lounge dining experiences thanks to its convenient location, a laidback, contemporary vibe, and pool deck. The menu is versatile with great Asian options from A2, the indoor space, that shares the pool deck with Aqua. 
Where: Anna Salai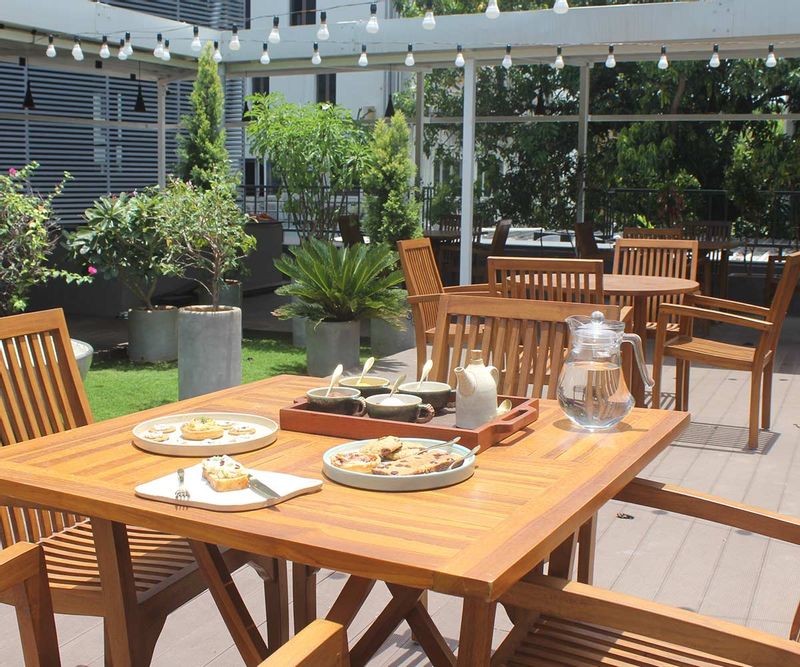 3. Les Amis 
This has quickly become one of Chennai's most popular gelato destinations. Their flavour bank of 400 plus gelatos is almost unrivalled in the city. This is multiple spaces rolled into one—a gelateria, a café with artisanal coffees and delicious desserts, and an al-fresco section. The Whole Shebang, that's also our favourite zone here. We'd recommend their seven-course European-inspired menu with one of the city's best cheese platters. 
Where: Chamiers Road
---
Photo: Featured Restaurants