Christmas doesn't seem quite complete without a traditional plum cake. This rich, fruity and boozy creation makes an appearance every holiday season and while it has its share of people who like or dislike this baked dessert, it's a tradition that many look forward to having on their Christmas table. We've rounded up a list of home bakers, patisseries and stores in Mumbai where you can get your fix of plum cakes this December.
Here are our seven favourite plum cakes in Mumbai:
1. CouCou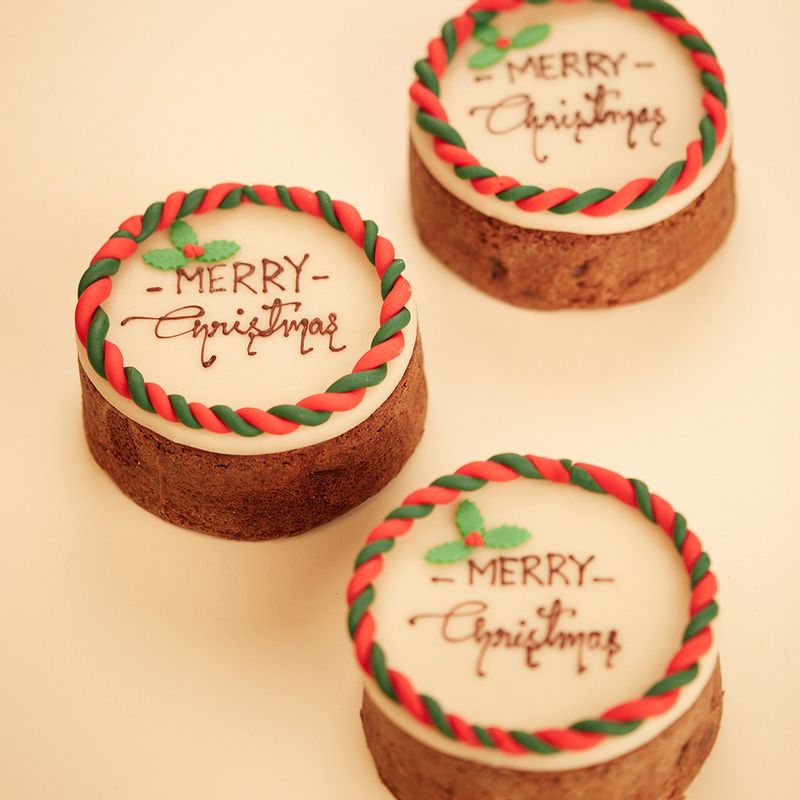 The newly-opened French-style patisserie from the Oberoi Group is baking seasonal delights this Christmas, which also includes a rich plum cake–a brown butter Christmas cake filled with soaked fruits and thinly coated with marzipan. You can also opt for the plum pudding, a steamed confection that's enriched with soaked fruit and a brandy anglaise. Tres chic, we think. 
Address: CouCou, Jio World Drive, BKC. Tel: 022 35123901
2. Foodhall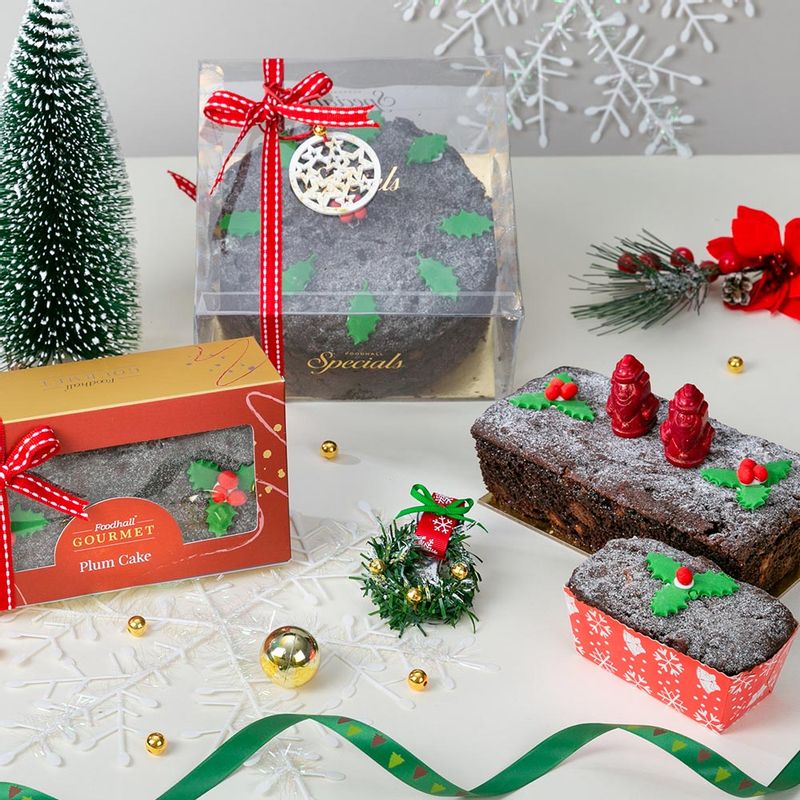 If you're doing that last-minute dash for Christmas cakes and gifting, head over to Foodhall, which is offering a festive plum cake in different sizes. Oozing with rich flavours and winter spices, we suggest having this as an après-meal dessert or simply as a teatime treat.
Address: All Foodhall outlets in Mumbai
3. Oottupura by Marina Balakrishnan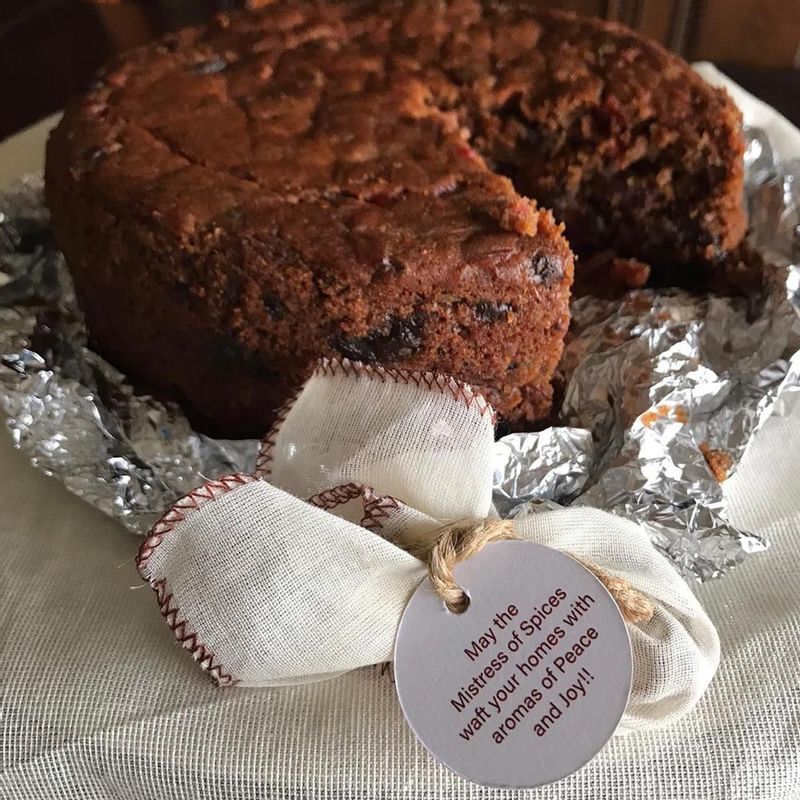 Chef Marina Balakrishnan, who runs her home kitchen Oottupura, is making a classic Kerala-style plum cake this Christmas. Inspired by her childhood and the aromas of plum cake from the bakeries in her hometown, Balakrishnan's plum cake uses a family recipe that she has tweaked over the years. This plum cake is made without any eggs or alcohol yet it is rich and decadent with just the right amounts of sweetness and bitterness and hints of spices. She is making these plum cakes in small batches for a limited period and is also shipping them to major metros in the country and outside of India as well.
Order online.
4. Every Aroma by Reshma Mane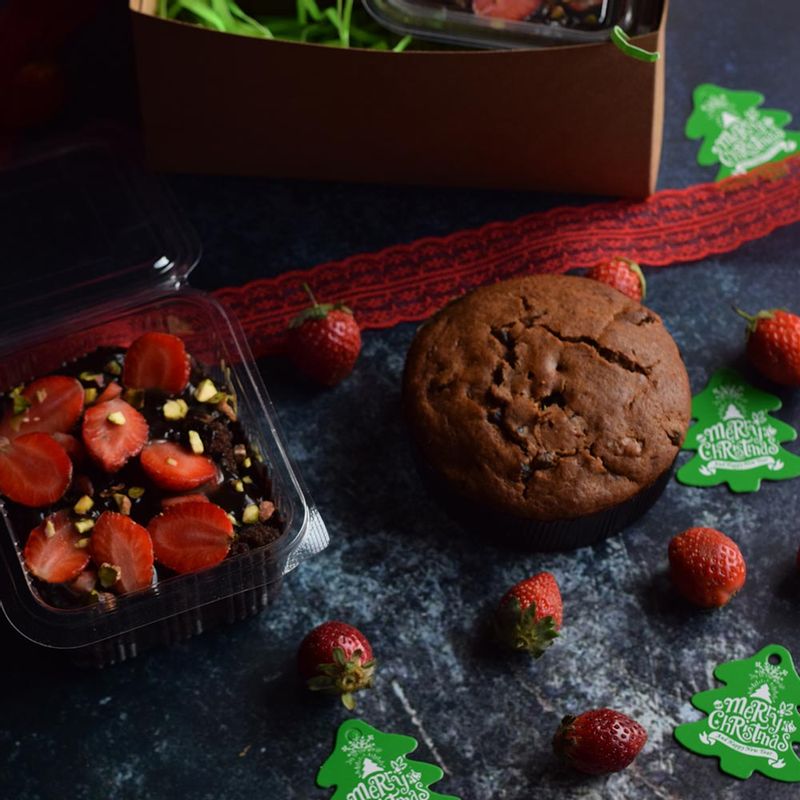 Home chef and caterer, Reshma Mane, who goes by @everyaroma on Instagram, is making a boozy and rich plum cake with fruits that have been soaking in rum for over a year along with fruit peels such as papaya and orange, nuts and cherries and even caramel for that extra flavour and colour. You can order her plum cakes available in half a kilo and 1-kilo variants, and these can also be made part of a Christmas hamper in smaller versions. 
Send Reshma Mane a Direct Message on Instagram for orders 24 hours prior. Or WhatsApp: 09819875010
5. The Baker's Dozen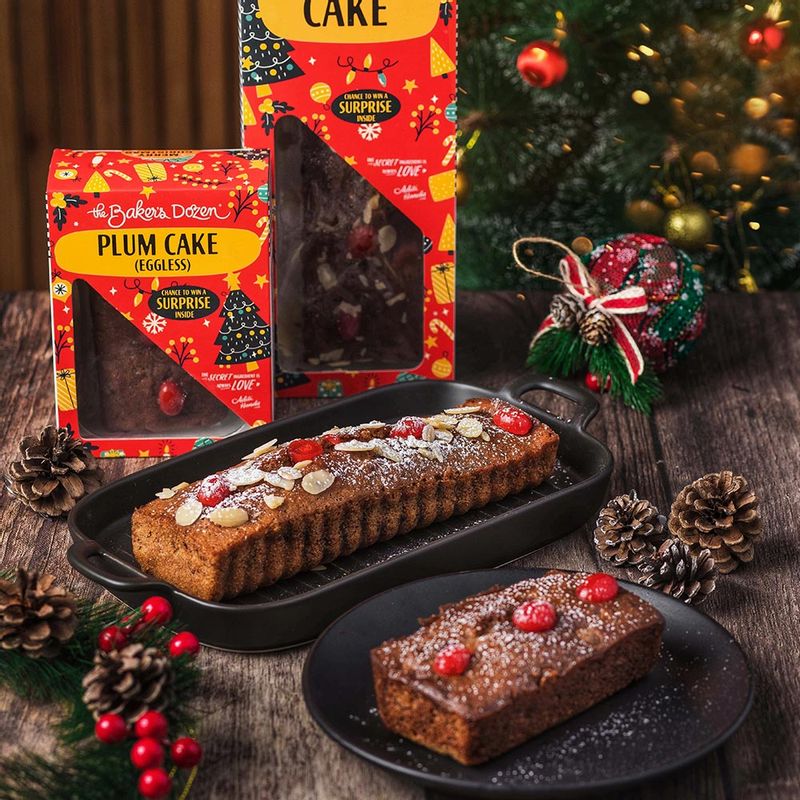 The bakery chain is offering classic plum cake in two variations. For the vegetarians, there is a unique, eggless plum cake where fruits are soaked in alcohol and spices for months for that deep, intense, boozy flavour. You also have a similar plum cake made with eggs. These cakes come in bright, colourful packaging and are perfect to add festive cheer in a jiffy. 
Order online.
6. Bombay Baking Company, JW Marriott Mumbai Juhu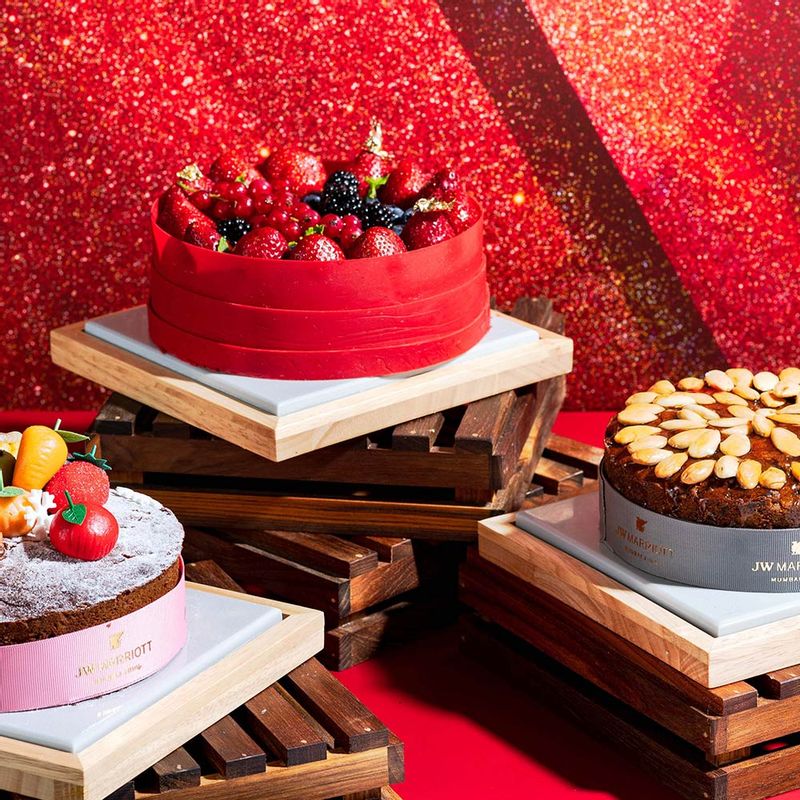 The patisserie is offering a classic plum cake that is rich and decadent, made with nuts and currants and soaked in spirits to give you the ultimate flavour of Christmas. The pastry chefs here start soaking the fruits a few months prior to develop the intense flavour and aroma. We can't think of anything better to get you in the festive spirit.
Tel: 09004616506 for orders
7. Salt Water Café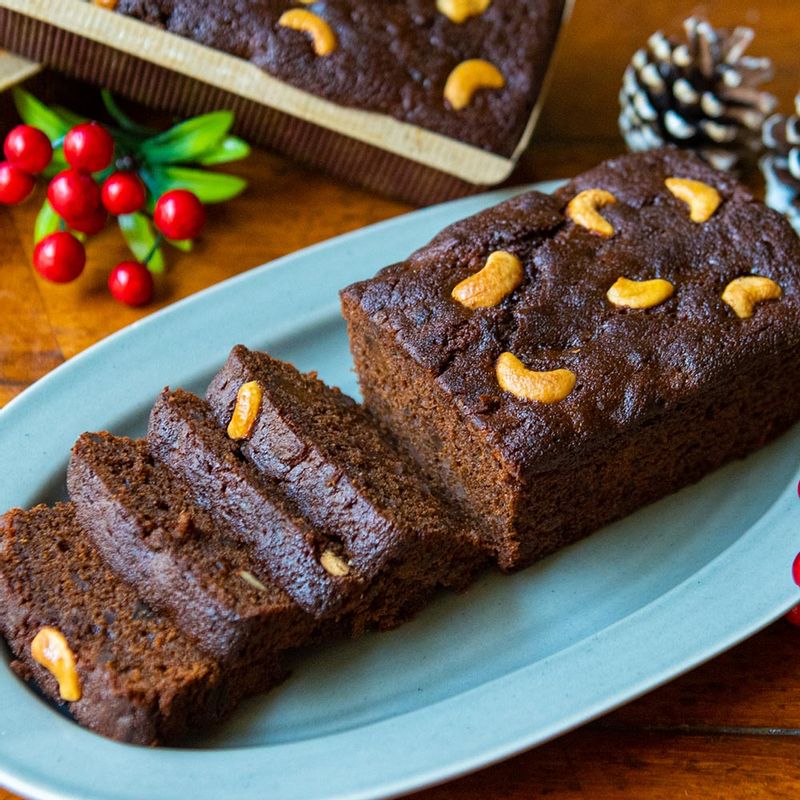 The popular neighbourhood restaurant is offering a boozy plum cake loaf, spiked with spirits and plenty of nuts and fruits. And if you're looking for something more bite-sized then opt for the plum cake muffins. We think it's perfect for that post-Christmas breakfast if you're still looking for something sweet and indulgent. 
Address: Salt Water Cafe, Rose Minar, 87 Annel Church, Chapel Road, Reclamation, Bandra West. Tel: 8657531985
---
Photo: Salt Water Cafe; respective brands