Not until very long ago if you spoke of Parsi food most people would not have known anything beyond salli boti and berry pulav. In the past few years though, there has been growing awareness about the cuisine—not only in Parsi strongholds like Gujarat, Bombay, and Pune but also in the North, South, and East India. One person responsible for this is Chef Anahita Dhondy. When she took up the role of a chef at SodaBottle OpenerWala in 2013, Anahita had unknowingly become the face of Parsi cuisine in India and internationally—a role she played with great responsibility and grace. Now, with her maiden book, The Parsi Kitchen, she brings not only Parsi food but also Parsi culture to her readers.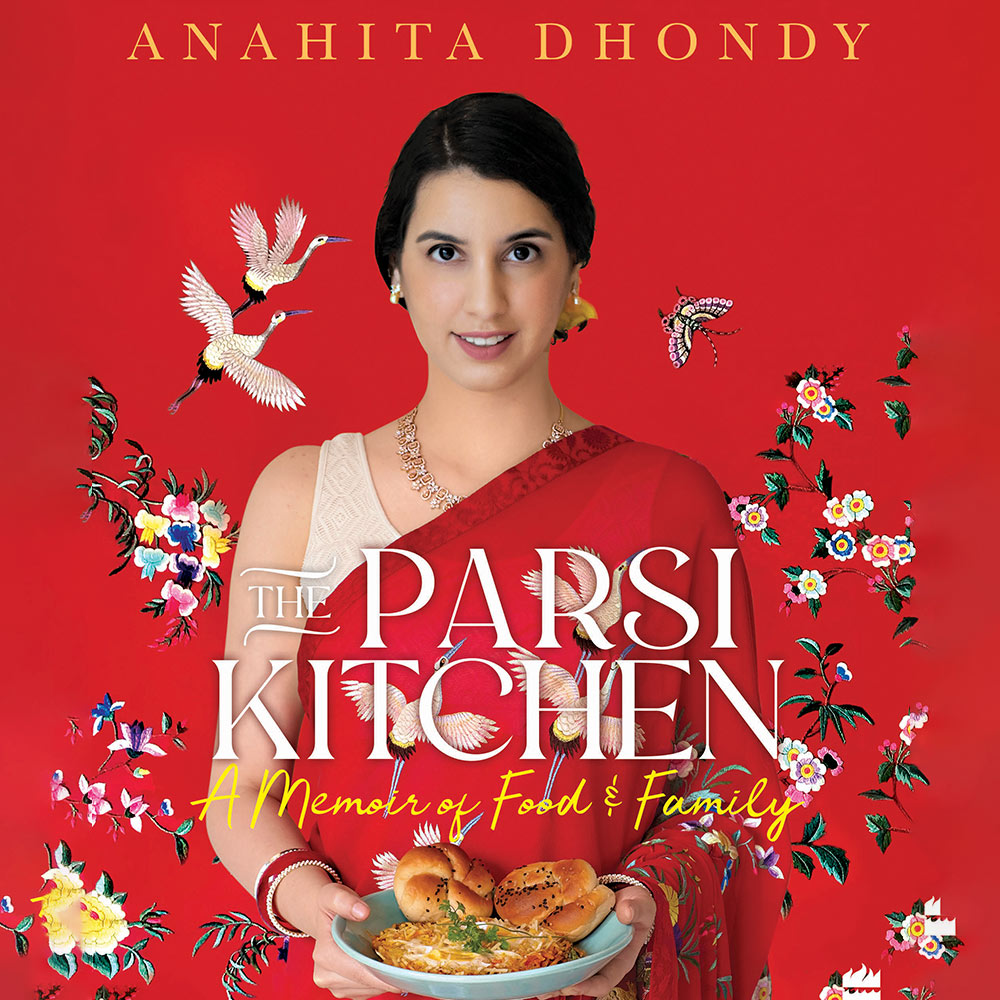 An informative yet engaging book, The Parsi Kitchen, effortlessly showcases the history, traditions, rituals, and everyday functioning of a Parsi home in India and stands out for its relatability and simplicity while not compromising on authenticity. We talk to Dhondhy about the making of the book, her travels, and memories of a Parsi childhood spent between Allahabad, Delhi, and Bombay. 
Edited Excerpts
1. What was the inspiration behind writing The Parsi Kitchen?
When we started SBOW, I noticed a growing market for regional food. And while there was interest in regional cuisine, there was nothing available in the Parsi community or food that a common person could refer to. Around the same time, I met the CEO of HarperCollins at the restaurant who told me that I should consider writing a book on Parsi food and my journey of exploring it. I had always wanted to write a book, so I thought why not. 
2. In your book you tell stories of people behind the recipes which is not a typical recipe book trait. Tell us about that.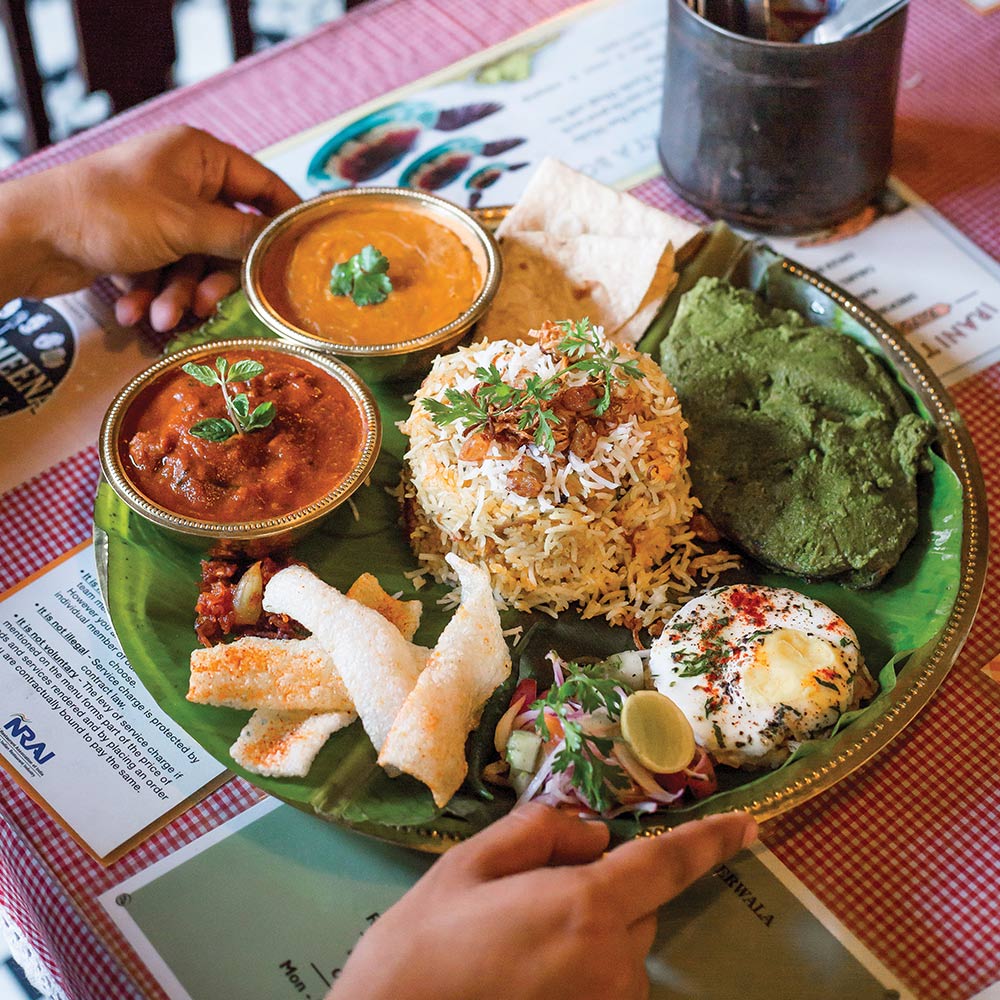 When I started working on the book all I had in my repertoire were family recipes. So I decided to travel to Gujarat, Bombay, Navsari, and Udava to learn more about the culture and recipes in places where they had originated. Along the way, I got invited to a lot of homes and heard many stories behind the recipes I sampled and learnt. The experience reiterated my belief that every recipe has its own story and character, which I wanted to showcase in the book. I wanted The Parsi Kitchen to be an insight into the community and the daily functioning of a Parsi family—our traditions, our rituals, habits, unique things Parsi mothers do, dishes we make on special occasions, etc. 
3. One doesn't associate Allahabad and Delhi with Parsis yet they feature strongly in your book. Did you deliberately use them as characters?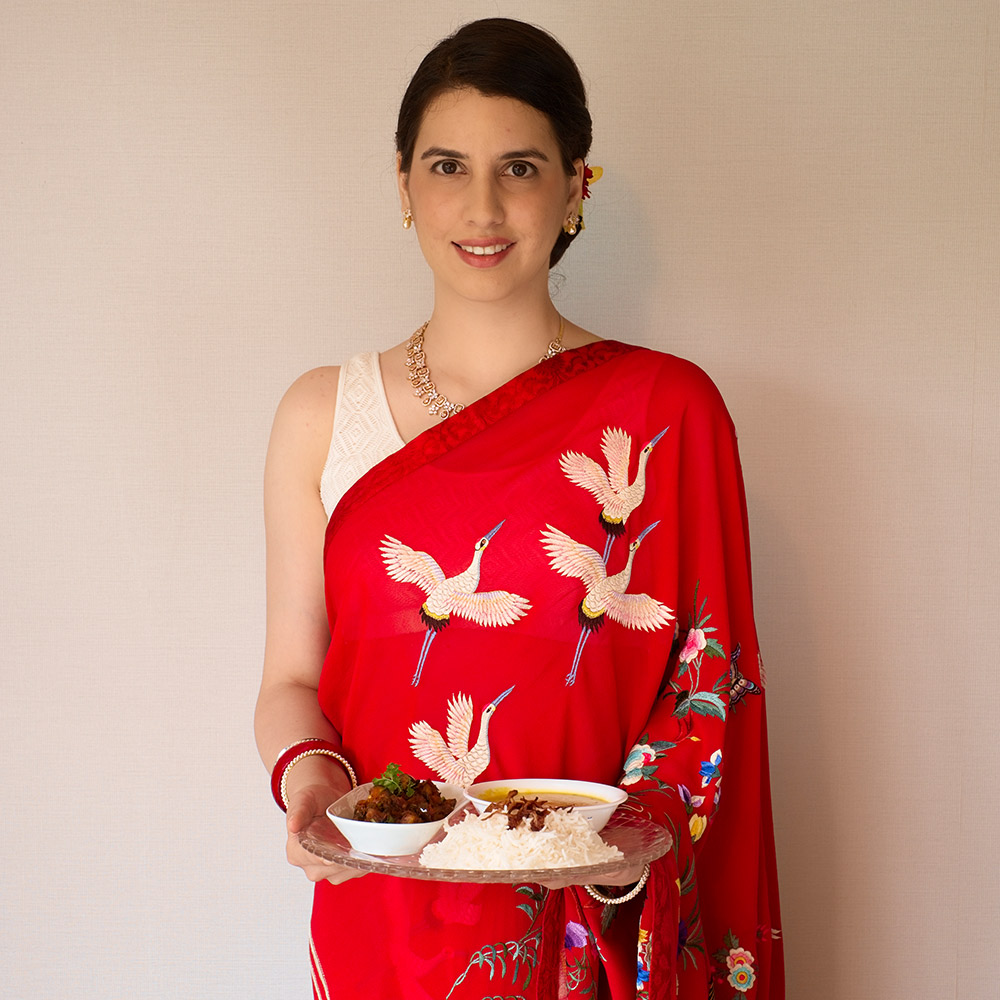 Allahabad is where my grandparents were and where my parents grew up. I spent almost all my vacations there. Delhi is my home now and also where I grew up. It was intentional to bring the cities out in my book since they are both intrinsic parts of my life. It was also important to break the myth that Parsis live only in Gujarat and Bombay because Parsis live all over the country, even if the numbers are smaller. 
4. Allahabad is big on Christmas. Do you have any memories of Christmas in Allahabad?
I remember going to Allahabad for almost all winter vacations. My grandfather had a real Christmas tree which we saw growing from a plant to a full tree. I remember getting off the Prayag Raj Express early in the morning and reaching home to a fully-decorated Christmas tree, complete with gifts. We would get new night suits stitched every year and gorged on jalebi and dahi for breakfast. But what I remember most is how my grandparents' large open home was a hub of activity during Christmas. It was always filled with people, music, and food: mithai, cake, chocolate, and candy. We also walked to the church for midnight mass—it was all very fascinating.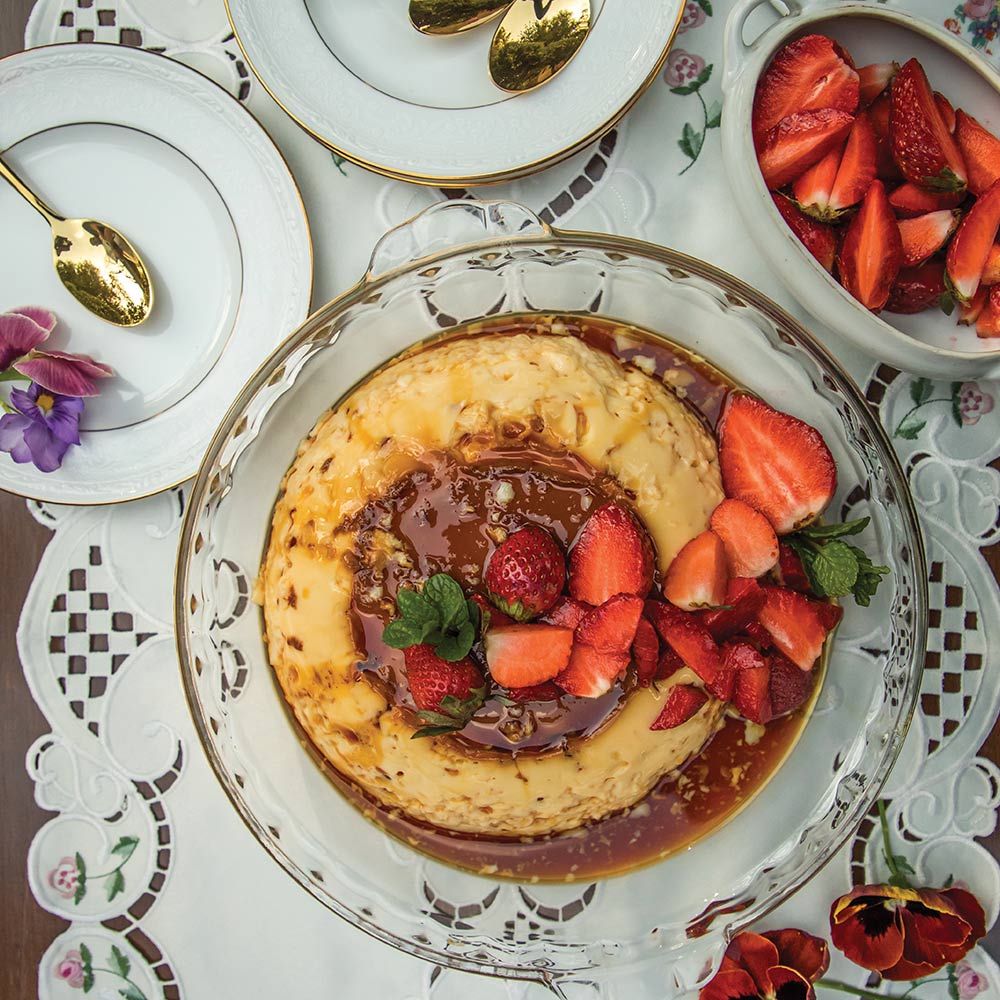 5. What are your favourite Christmas foods?
Christmas at our home is always about an elaborate Christmas dinner with close family and friends. The house smells beautiful with Mum's carrot and apple cake baking—plus there are always roasted potatoes, green beans, and roasted ham. Peas, which are not always found on Christmas tables, feature prominently too. All of these are my favourites.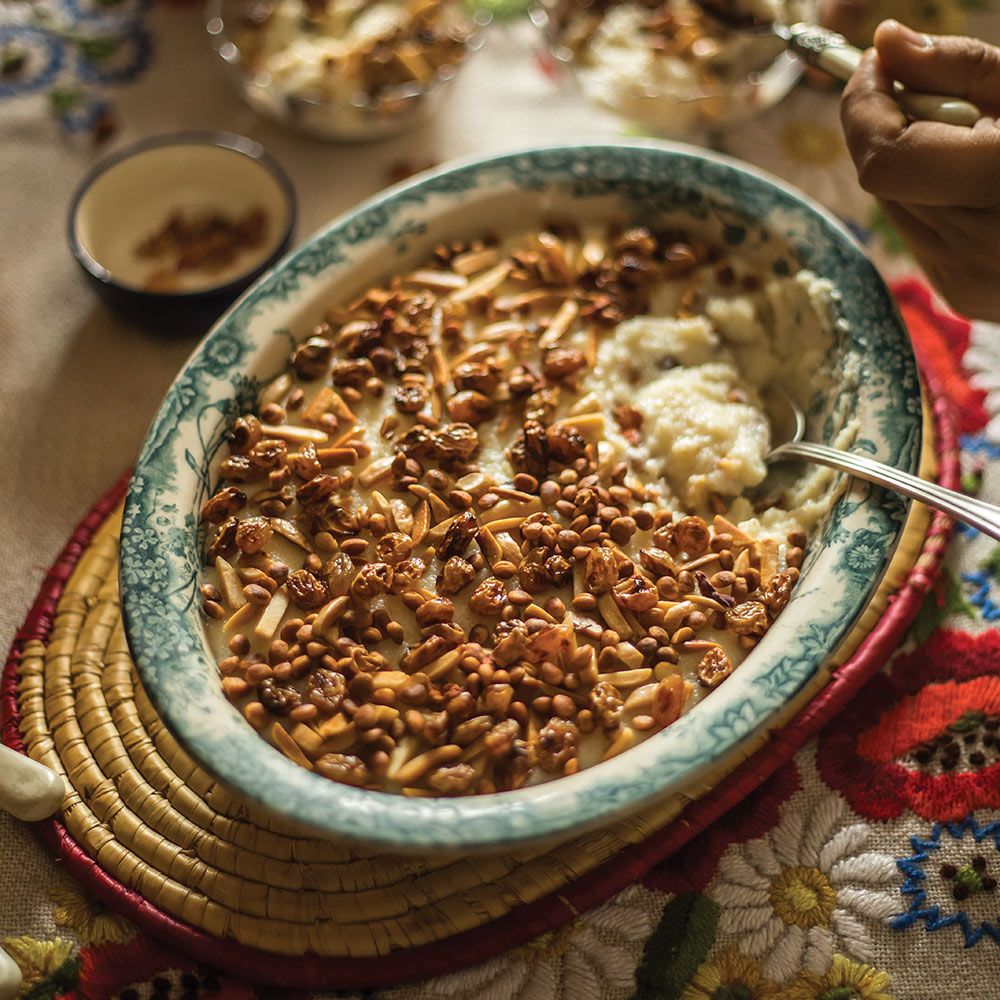 6. We have been missing your food, are there any plans to return to the restaurant kitchen?
Currently, I am focussing on the book and travelling across the country with it. I have already covered Hyderabad, Bangalore, Bombay, and Pune Lucknow, Guwahati, Allahabad, Chennai, Goa, and Calcutta are next on the list. Regarding food, a couple of things are in the pipeline though I cannot share anything yet. But then, you now have the book with all my favourite recipes and tips, and you can cook from it.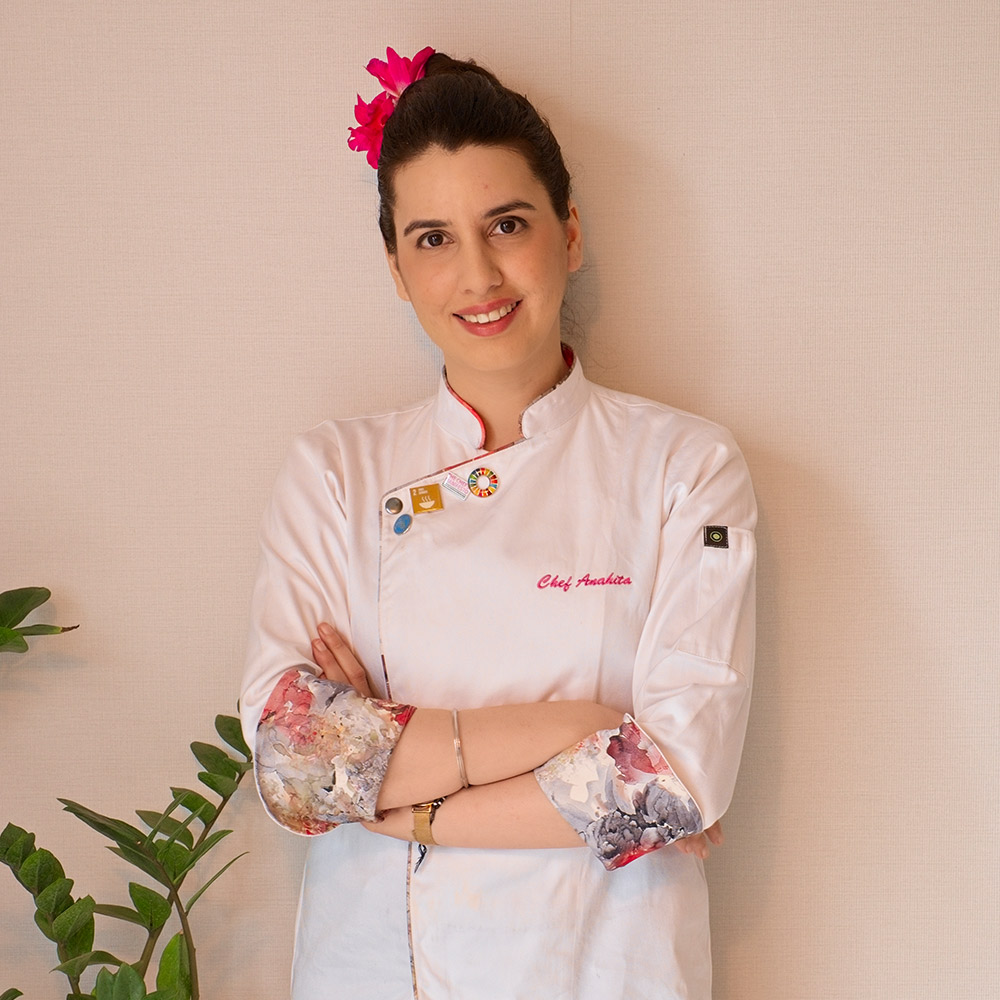 7. Talking of cooking, are there any festive recipes you can share with our readers?
Ravo is a very important Parsi recipe and something we make on all auspicious occasions, which everyone should try. Jardaloo sali murgi is a festive chicken dish that can be made with paneer by vegetarians and is perfect for the Christmas feast. 
Jardalu sali murgi recipe
Ingredients
2 tbsp ginger-garlic paste
20-25 dried whole apricots cup oil
2 onions, finely chopped
4 green chillies, slit
1 tsp sambhar masala
1 tsp garam masala
1 tsp red chilli powder
1 tsp turmeric powder
1 tsp cumin powder
1 tsp coriander powder
5 tomatoes, finely chopped
1 tsp jaggery powder
2 tsp Kolah (or any other) vinegar
Salt to taste
For garnish, sali (potato sticks) and fresh coriander leaves
Method
Marinate the chicken with ginger-garlic paste and salt for 30 minutes. Soak the dried apricots in 1 cup water (or until covered) and 1 tsp vinegar, then remove the seeds. (Keep the water to cook the chicken, it will add flavour.)
Heat oil in a large pan. Add the onions and fry till brown.
Add the green chillies and all the dry masalas, and bhuno well.
Add the tomatoes and cook for another 10 minutes, until the masala mix is soft and well cooked.
Add the marinated chicken to the masala and mix well.
Add a cup water (including the water leftover from soaking the apricots) and cook the chicken till almost done.
Add the apricots and cook for another 5-10 minutes.
Once the chicken is tender, add the jaggery and 1 tsp vinegar; check the salt and add if required. The chicken should be tangy, spicy and sweet to taste.
Garnish with chopped coriander and lots of sali and serve.
Pro Tip: Chicken thigh with bone is best for this, but you can use boneless chicken too. Swap the chicken with paneer, marinated and pan-seared, for a vegetarian option.
Vera's ravo recipe
Ingredients
1 cup granulated sugar
4-5 tbsp ghee
1 cup suji/semolina
4 cups full-cream milk
1 tbsp rose water (optional)
1 tsp vanilla essence
For garnish 
½ cup each of chironji (almondette) seeds, almond flakes, cashew nuts, raisins, tossed in ghee
Method
In a pan, add milk and sugar. Warm the milk just till the sugar dissolves.
In another pan, heat the ghee and then add the suji. Slowly roast till it becomes a light almond colour. 
Slowly pour the hot milk over the suji. Keep stirring till it thickens and you can see small bubbles. Make sure the milk is hot or there will be lumps in the ravo.
Add the rose water and vanilla essence.
Once the ravo thickens, pour it into dessert bowls and let it cool. (I usually do one big bowl which gets polished off very quickly!)
Garnish with dry fruits. Serve cold or warm, directly from the pan (which is how Arush likes it).
Pro Tip: Don't brown the semolina; it needs to be a light almond colour, which should take about 10–12 minutes over low heat.
For my friends who insist that there needs to be a crunch in the ravo (definitely Punjabi blood!), this is the version Arush and his family can't get enough of: Take 300 g cashews, 200 g almonds and 200 g raisins. Cut the cashews and almonds into small slivers, then roast them in a pan with ghee till they are golden brown and crunchy. Make a bed of the browned nuts and raisins on top of your ravo, completely covering it. Garnish with rose petals.
Recipes courtesy The Parsi Kitchen by Anahita Dhondy.
Photo: Anahita Dhondy