As much as a proud Goan, I hate to perpetuate a cliché, I daresay that there probably isn't a more apt place than Goa to play host to what is perhaps India's first alcohol museum! In August 2021, we saw the unveiling of All About Alcohol museum with a section dedicated to the much-loved indigenous, feni, that was notified as the state heritage drink by the Goa Government in 2016. 
Housed in a Portuguese-style bungalow in the beach idyll that is the tiny village of Candolim—located a stone's throw away from North Goa's tourist hub of Calangute—All About Alcohol museum, that is the brainchild of local businessmen and antique collector Nandan Kudchadkar, is a well-curated one. It takes visitors on a spirited (pardon the pun!) journey through the distillation process of the aromatic drink that can be made from both the cashew fruit and coconut sap as well. 
The museum is also a repository of artefacts and other paraphernalia related to feni, along with displays of traditional glass vats and bottles that are used to store the finished liquor in. And yes, in case you are wondering like all good drinks' museums should, this one too offers up in-house feni tasting and pairing sessions. 
Keeping this in mind, here's a list of some of the world's most intoxicating drinks' museums that I've sauntered into over the years on my travels. Places where shouting out raucous 'cheers' in a multitude of ways is not only accepted but thoroughly encouraged...and yes, expected!
1.Museo del Tequila y el Mezcal, Mexico City, Mexico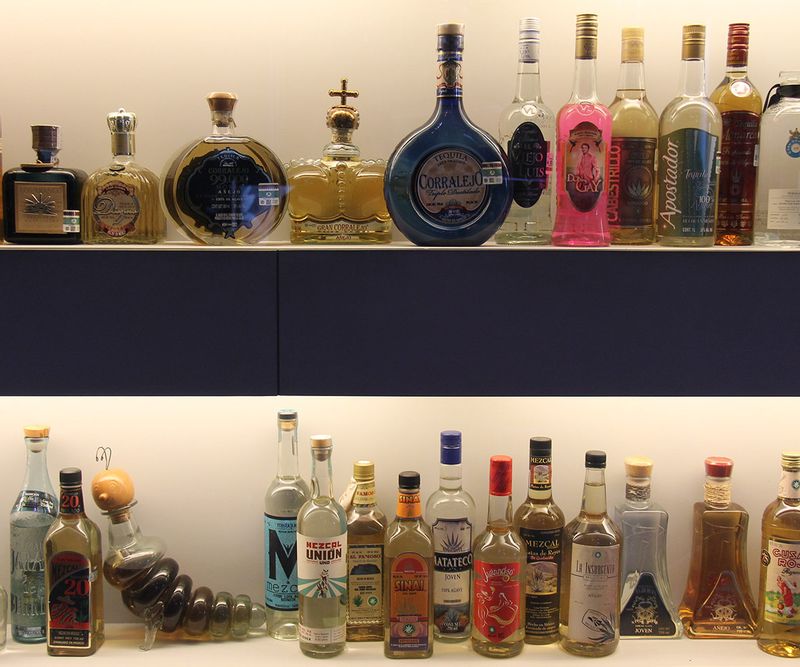 If 'arriba' (put your arm up), abajo (put your arm down) al centro (health for all of you) y pa'dentro (inside)", seems like some sort of alcohol-fuelled PT exercise routine, then a simple "salud" or "cheers" will suffice if you find yourself raising a toast in Mexico. And more pertinently when at the Museo del Tequila y el Mezcal that's like Central America's holy grail of all things tequila and mezcal. The latter of which is the hipster-chic drink of choice and a close cousin of tequila, made from the maguey agave plant. 
Located in the heart of Mexico City's bustling Plaza Garibaldi, that's famous for its street-side Mariachi bands, this museum is super-unique for more reasons than one. Not least of all for its rather generous hours of business that starts at 11 a.m. and close at 10 p.m. on weekdays, while staying open as late as midnight on weekends.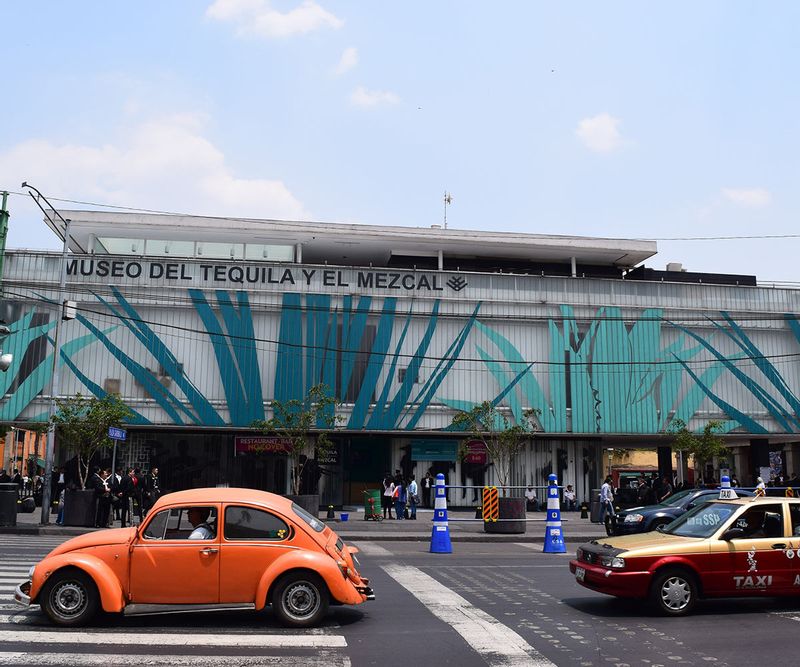 An entry ticket to this museum includes a self-guided (with headphones) tour, first of the subterranean vaults that stock barrels of tequila and mezcal. And then to the upper-level exhibition area. This is spread over two rooms: one dealing with all things tequila and mezcal, while the second highlights the history of the Mariachi in the context of Plaza Garibaldi. 
The experience ends with free shots of both the drinks at the bar. Speaking of the bar—that's fashioned like a traditional Mexican cantina—one can even linger here over a drink as late as 2:30 a.m. on weekends. Now, that's giving the whole 'night at the museum' thing a totally different meaning! 
2. Guinness Storehouse, Dublin, Ireland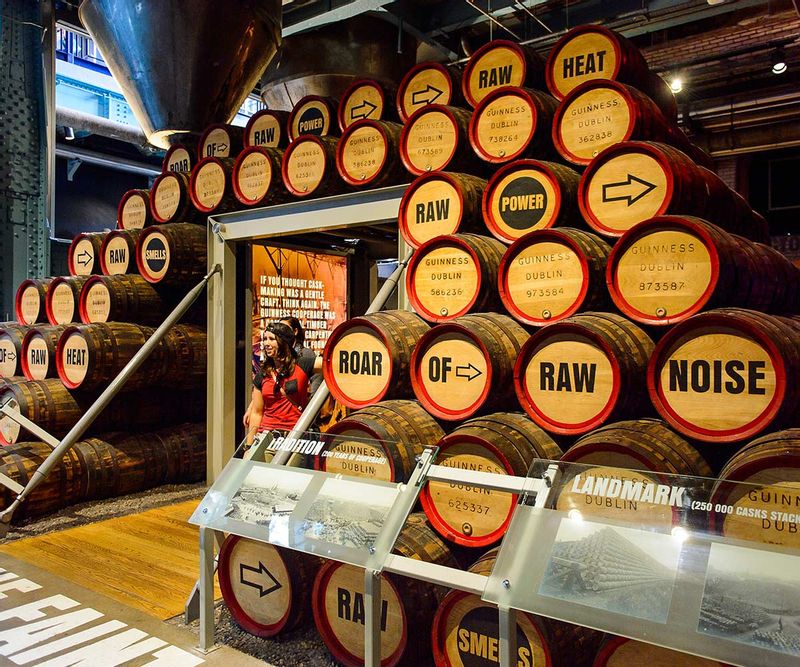 To call this vertiginous Dublin icon a mere 'museum' would be to divest it of its very soul. For, the Guinness Storehouse that revels in all its red-bricked, seven-storied glory is a multi-sensory experience celebrating what is perhaps Ireland's national treasure and one of the world's most famous beers. 
The history of the dry stout with its legendary jet-black hue and frothy white head, that's the 260-year-old sum of its five main ingredients of water, barley, roast malt extract, hops, and brewer's yeast is explained in great detail at the ground level.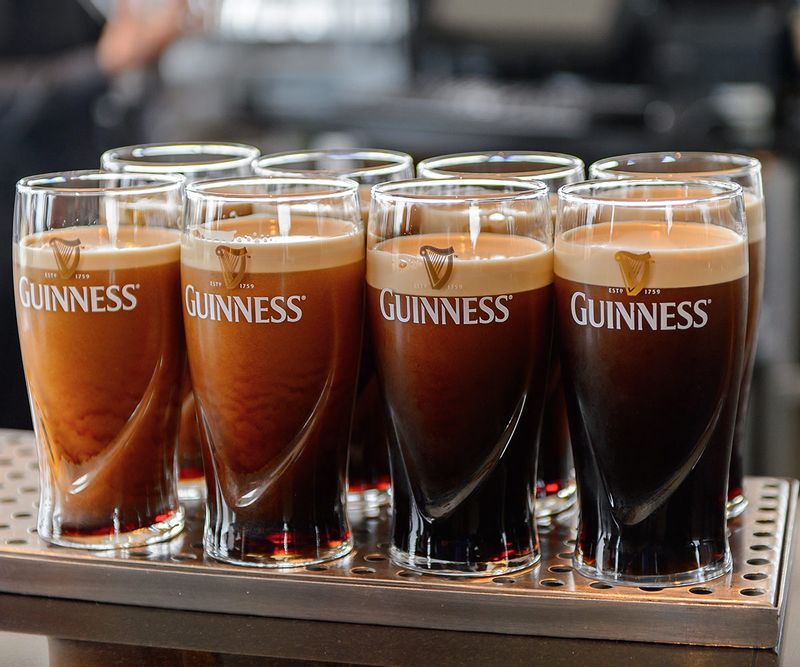 The first is a homage to Arthur Guinness, the man who started it all at this very spot at St. James's Gate in the heart of the city. The other subsequent floors take you through everything from a wee tasting of a freshly poured mini pint of the beer and eating dishes like a scrumptious steak and stout pie at the in-house restaurant made using Guinness, to how advertising and memorabilia played a vital role in shaping the brand's stupendous success. 
The Guinness experience culminates on the 7th floor at the aptly named Gravity Bar that offers a 360-degree view of the city below as you raise a hearty Irish Gaelic "sláinte!" (to good health) to the beer that's the very embodiment of the Irish penchant for enjoying the good life. 
3. Sawanotsuru Sake Museum, Kobe, Japan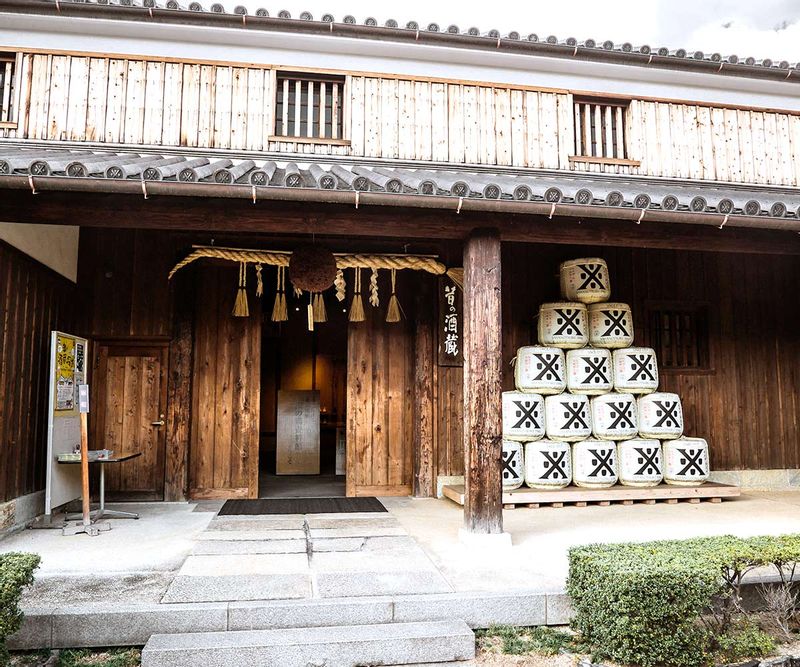 Easily recognisable by a row of white cloth-covered barrels of sake, bearing intricate Hiragana script calligraphy on them that decorate its cedar wood entrance, one doesn't really need a keen eye to spot this Kobe institution when strolling through the city's brewery district of Nada. 
Built on the site of an old brewery run by Sawanotsuru, who have been making sake in this area for more than three centuries, the Sawanotsuru Sake Museum itself has a 'phoenix rising from the ashes' story. Heavily damaged during the Great Hanshin-Awaji earthquake of 1995, the museum's building was reconstructed using mostly original building materials, reopening in 1999.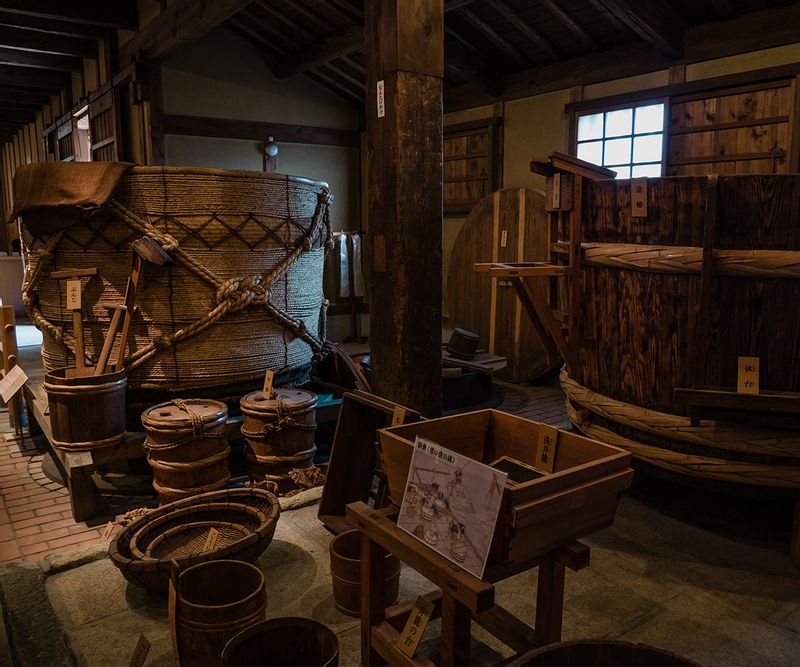 Here you will find life-size recreations of traditional sake-production facilities including rooms filled with gigantic tubs and storage barrels where fermented rice mash was transformed into sake. Hike up a flight of stairs and you'll find an exhibit of sake-production tools and equipment through the ages, including enormous cauldrons, as well as scale models of Japanese ships that transported sake from Kobe to Edo (the ancient name of today's Tokyo) and the rest of Japan. 
At the end of the tour say "kanpai" with a square-shaped wooden cup called masu full of warm or cold sake at the museum shop, where you can buy bottles of the drink as well as a few traditional sake-drinking snacks like the criminally-addictive togarashi spiced nuts and dried squid strips.
4. Museum of the History of Vodka, Moscow, Russia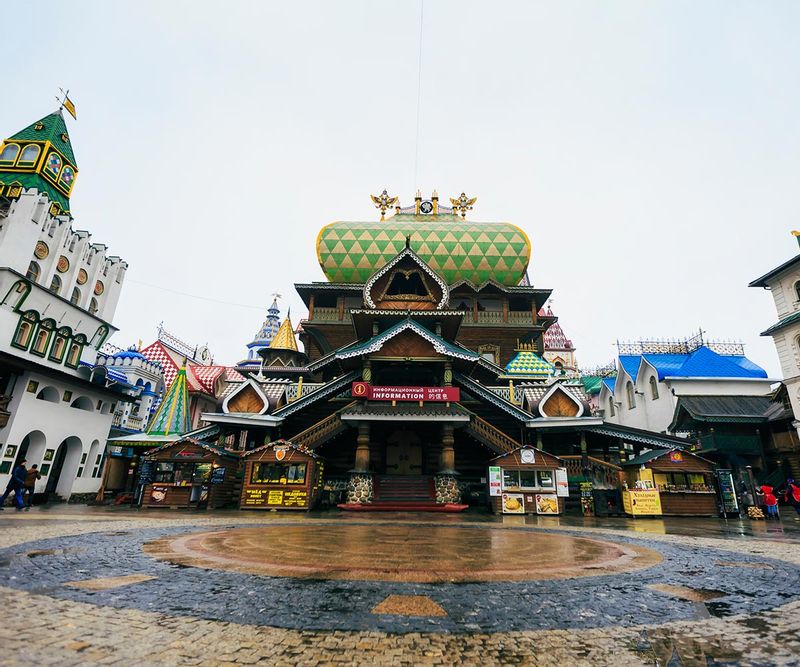 Did you know that "vodka" comes from the Russian word "voda" which means water? Or that the seemingly immortal clear-hued drink that's made primarily from potatoes only has a one-year shelf life, after which it goes bad? Well, I sure didn't. It's factoids like this that come your way as you navigate the very compact, smallish museum that will have you all 'vodka'd' up in 20 minutes flat—both literally and figuratively.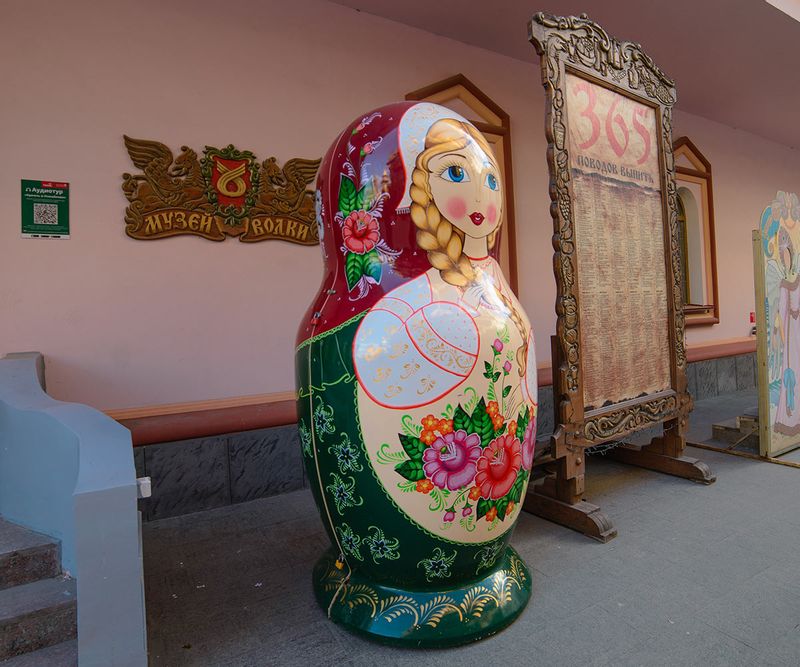 Housed inside Moscow's cultural centre of Izmailovo Kremlin, the single-storied Museum of the History of Vodka is built in the style of an old wooden Russian house, replete with carved shingles on the roof and a grand entrance foyer. The museum boasts 700 different small exhibits, along with a collection of different vodka brands. Yes, you even get to try a few if you join the regular tour of the museum. But if you've not yet had your fill, after the tour you can also arrange to attend a more "intensive" vodka tasting session and buy your favourite brands. And don't forget to shout out the lusty Russian cheers of "na zdorovie" between each shot! 
5. Jack Daniel's Distillery Visitor Center, Tennessee, USA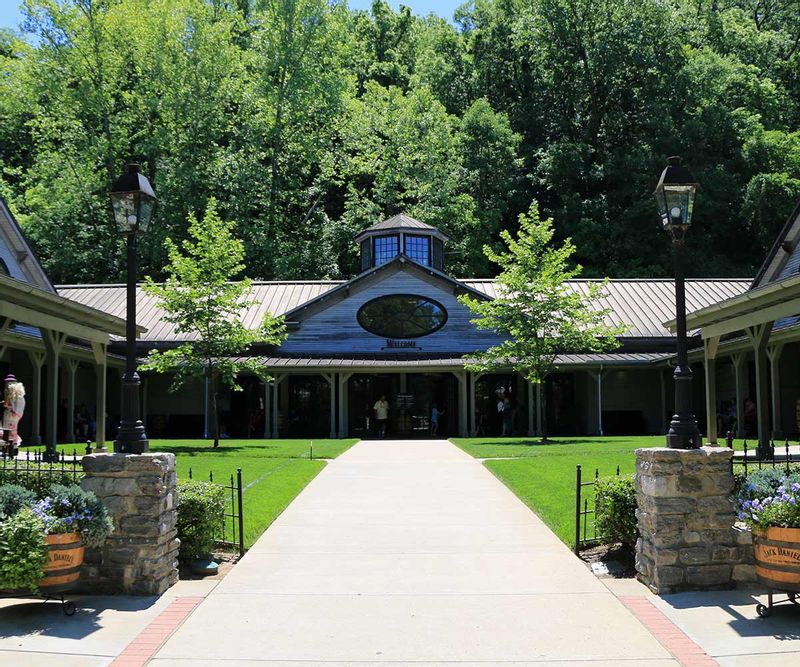 Jam-packed and full of oodles of trivia and information—not just about Jack Daniel's—but also about Tennessee whiskey in general, Jack Daniel's working distillery cum visitor centre is an American whiskey lover's dream come true.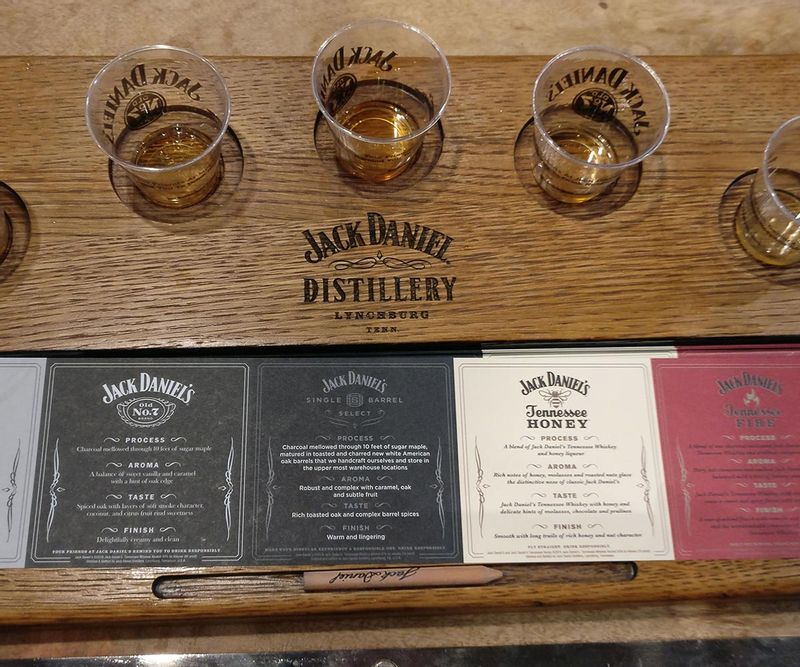 Located in the pastoral setting of historical Lynchburg in Tennessee, the legendary southern hospitality is amply evident the minute you enter this well-preserved home of Jack Daniel's. A bronze statue of the man himself greets you at the entrance, while enthusiastic staff members are more than happy to show you around the place.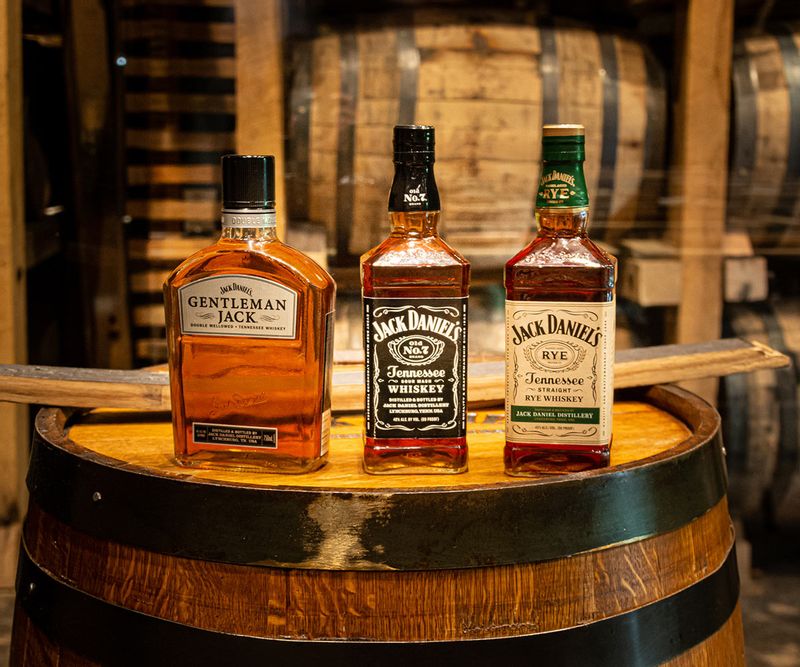 Besides the usual exhibits and dioramas, one would expect to find here, it is the many tours offered that make the experience truly memorable. My favourite is the one and a half hours long Angel Share Tour where after touring the distillery and learning about how American whiskey is made, one is guided to the historic barrel house for a taste of some truly sublime whiskey drawn from individual barrels that were once reserved exclusively for the company's senior distillers and tasters. But, ever the foodie, in my opinion, the best way to end your time here is to finish off with an indulgent Southern-style meal—replete with shrimps and grits—at the on-site Miss Mary Bobo's Boarding House Restaurant and raise one last glass to Jack Daniel, whose birth month incidentally is celebrated all through September.
---
Photo: Shutterstock