If your answer to someone's "what's your poison" is whisky, you're at the right place. Whisky is a type of distilled alcoholic beverage that is made from fermented grain mashes of wheat, rye, barley, etc., and aged in wooden containers or casks.
It has its known origins in Ancient European civilisations. From there, whisky or whiskey, has travelled all over the world with distinct recipes and tastes. Today, you can find many flavours profiles and range qualities in numerous whiskey brands.
Whether you are a whiskyy lover or still an explorer, it can be difficult to sift through the many brands of whiskies available to land on the best ones.
What makes a whisky great?
If it's a good whiskey, you should be able to enjoy the subtleties even when you have it neat. Too much of a complexity of flavours doesn't do much for a seasoned whiskey drinker's palette.

Your preference of flavour profile matters when it comes to identifying a good whiskey. While this is not necessarily a quality, it is an important factor in helping you choose a whiskey that you would enjoy the most.

A combination of the age and the ageing barrel of the whiskey are instrumental in deciding the quality of the tipple.
What are the different types of whiskies
Irish Whiskey: The mother of all whiskeys, an Irish whiskey has corn-grain at its base. Characterised by a typically toasty and sweet flavour, an Irish whiskey also serves as a great base for cocktails.

Scotch Whisky: A classic favourite with most connoisseurs of the tipple, you can opt for the single malt or blends. Single malts have more depth of flavour, whereas blended scotch whisky is crafted using a combination of single malts.

Bourbon: A favourite in the United States, bourbon whiskeys are the most preferred type of whiskey for mixed drinks and cocktails.

Tennessee Whiskey: A favourite with bartenders owing to its smokey flavour, Tennessee Whiskey undergoes a distinct filtration process where it passes through 10 feet of sugar maple charcoal.

Rye Whiskey: Rye forms a minimum of 51 per cent of the content of this rather spicy variety of whiskey, perfect as a regular tipple or even for cocktails.

Canadian Whisky: The primary ingredient here is corn or wheat, while grains like rye and barley are sometimes used as substitutes. A very mixable whisky, Canadian Whisky blends easily with other spirits and flavours.
These 9 whisk(e)y brands from across the globe are a must try for all connoisseurs of the tipple.
Canadian Club
Canadian Club was founded way back in 1858 by Hiram Walker, but today has its parent company in Japan. The brand claims itself to be the ace of Canadian malt and they are not wrong. CC takes pride in serving whiskey lovers for seven generations. They have a plethora of products, from classic rye to 1858, which you can order through their website as well.
Mackmyra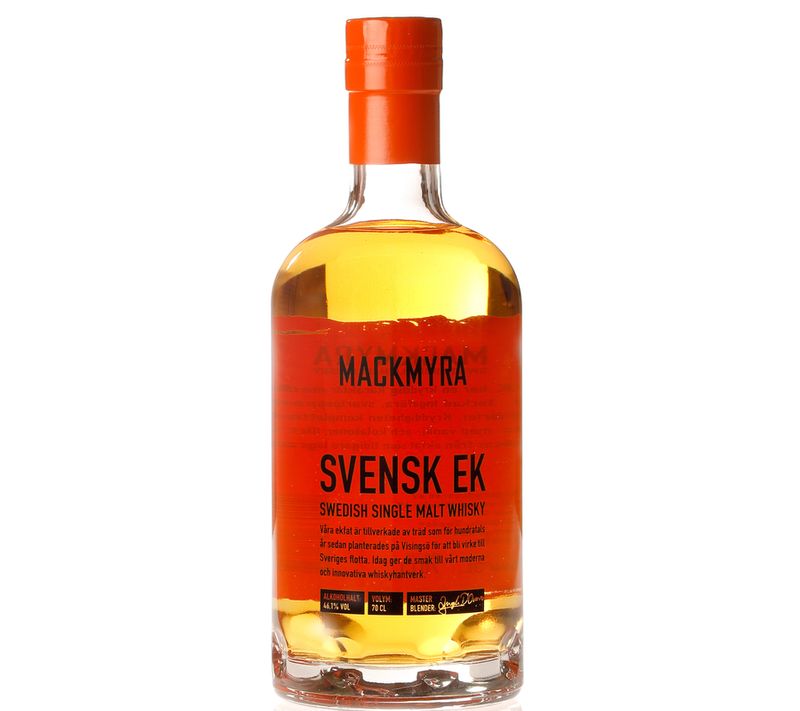 Being one of the top whiskey brands in Sweden, Mackmyra got its name from a town in the country. It is a Swedish single malt country whiskey that started as a distillery in 1998 and went on to narrow its experimental recipes down to two of the most famous ones in 2002. Later, they developed products ranging from tasting sets to a premium Preludium range. 
Nomad Outland Whiskey
The popular whiskey brand brings out a truly multinational taste. The company is based in the highlands of Scotland, where the recipe was born, and the ageing takes place in the southwestern greens of Spain called Jerez de la Frontera. Even their website takes us on a detailed tour of the process in two countries, right from distilling to ageing.
Southern Comfort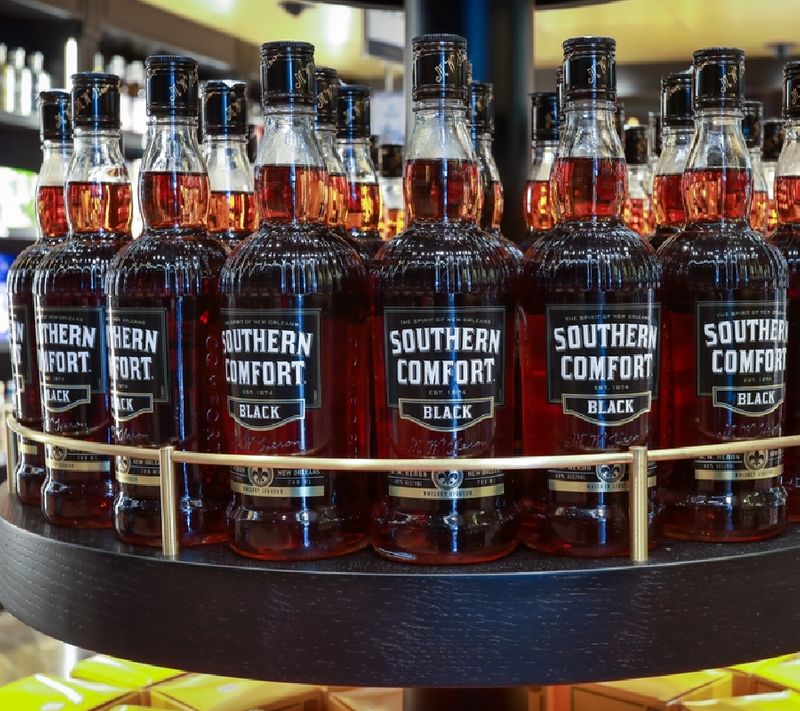 Artificial flavours in alcoholic beverages are a passé, so Southern Comfort brought us natural fruit-flavoured whiskey liqueurs with hints of spices. The brand was established in 1874 by an American bartender. The company serves three recipes of American whiskey today. It is now owned by Sazerac Company. The popular whiskey is now used as a base for cocktails.
Black Velvet
The black label design of one of the best whiskey brands is iconic. Its origins lie in Quebec, Canada, and the brand has retained its unmatchable taste and smoothness in its malt. They recently launched peach flavour, but the classic Reserve is still the all-time favourite for whiskey lovers. 
Seagram's 7 Crown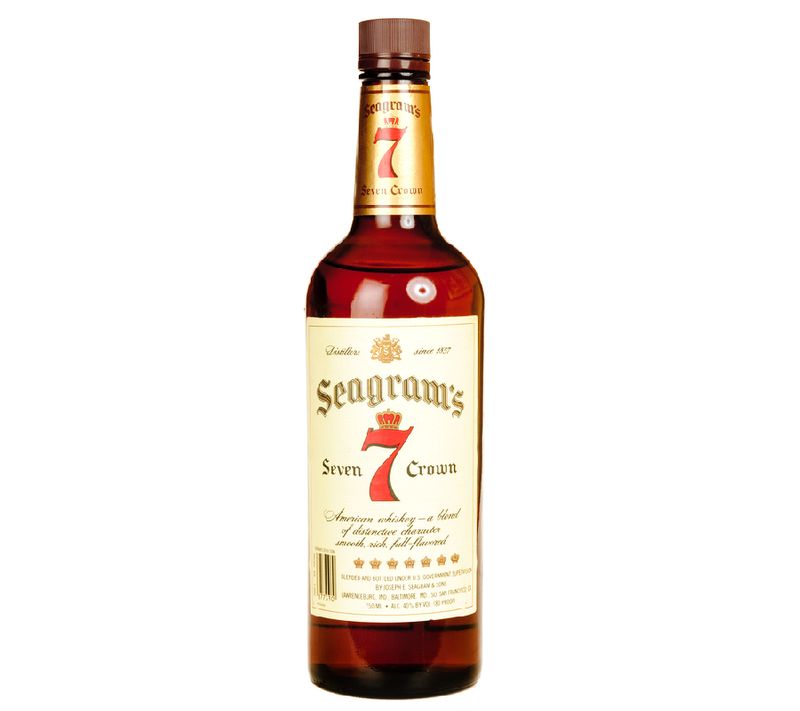 This whiskey brand was acquired by Coca-Cola in 2000. Since then, Seagram's 7 coupled with 7'up have been a preferred cocktail concoction. Seagram's is an American whiskey in a contemporary avatar. Looks apart, its aged and blended tastes are preferred by connoisseurs. If you prefer the flavour of naturally infused honey in a whiskey, this is the top whiskey brand to look for.
James Sedgwick Distillery
This famous whiskey brand is the home of South African whiskeys. Not only is their taste famous all over the world, but many curious tourists also add the Cape Town distillery to their itinerary in South Africa. They offer a detailed tour of their plant, with a welcome drink and delicious food along with whiskey tasting. Their one-of-a-kind product, Bain's Cape Mountain Whiskey, was awarded the world's Best Grain Whisky at the 2018 World Whisky Awards.
Jameson Whiskey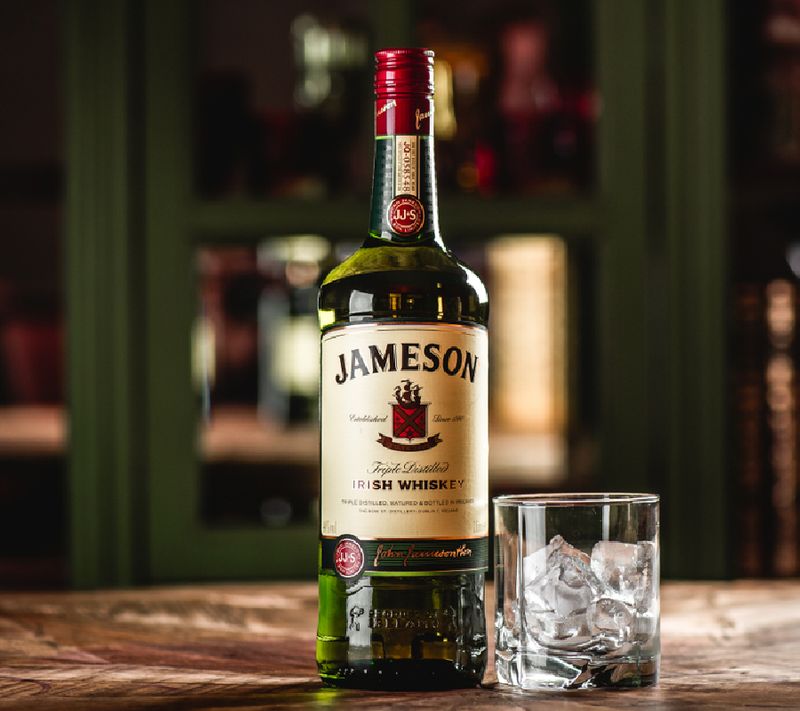 What's a whole list worth, if there is not even a single mention of Irish whiskey? Introduced in the 1780s, the Dublin whiskey brand has captured the hearts of many. They launched a new label for their brand in 2019, keeping it equally classy but modernising the look a bit. They have something for everyone; the whiskey drinks in cans are a revolutionary step forward in alcohol packaging.
Pierde Almas
Immerse your senses in the taste of corn whiskeys in the province of Oaxaca, Mexico. With a minimalist design and sleek bottles, the whiskey is the most famous in Mexico and the southern states of the USA.
Have you tried one or more of these whiskey labels? Let us know in the comments below.
---
Photo: Shutterstock; Featured brands