Who doesn't want to celebrate New Year's with a bang? After all, this is the season when people get together to eat, drink, and celebrate. This year though, with everyone being careful—thanks to the looming threat of Omicron—gatherings have become smaller. In Delhi, where lavish parties are the order of the day, get-togethers are getting more intimate. The venues have shifted too—most gatherings are now happening in people's homes. Living rooms, dining rooms, and even gardens have turned into bespoke dining spots.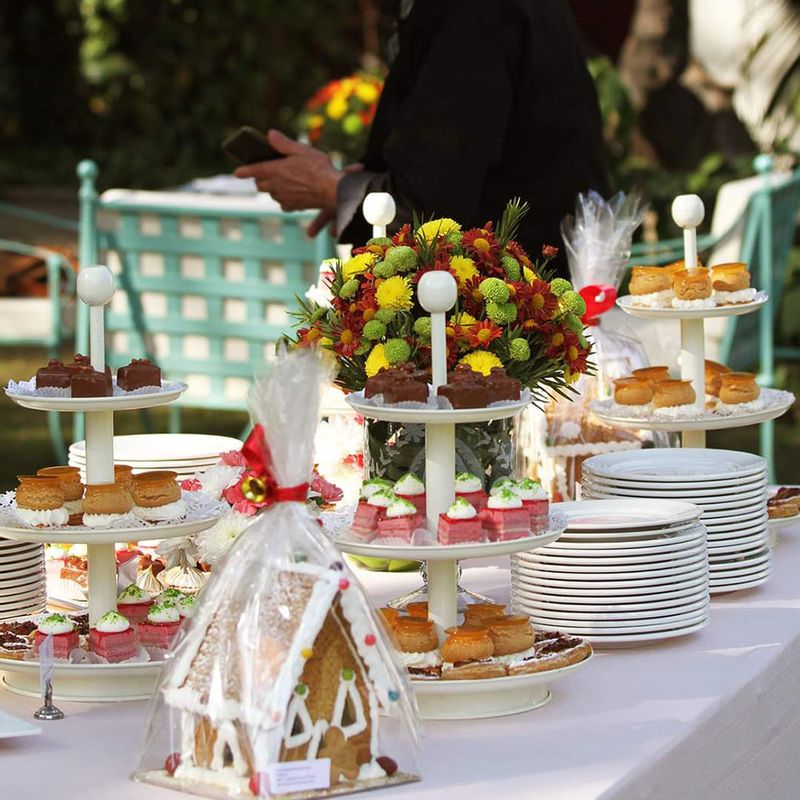 If you are looking to host this season, here are some of the trendiest ways to do it—along with our curated list of Delhi's finest caterers, bakers, chefs, and patissiers who will lend that Midas touch to your celebration so you can leave your food worries behind and party away.
1. Lazy picnics under the winter sun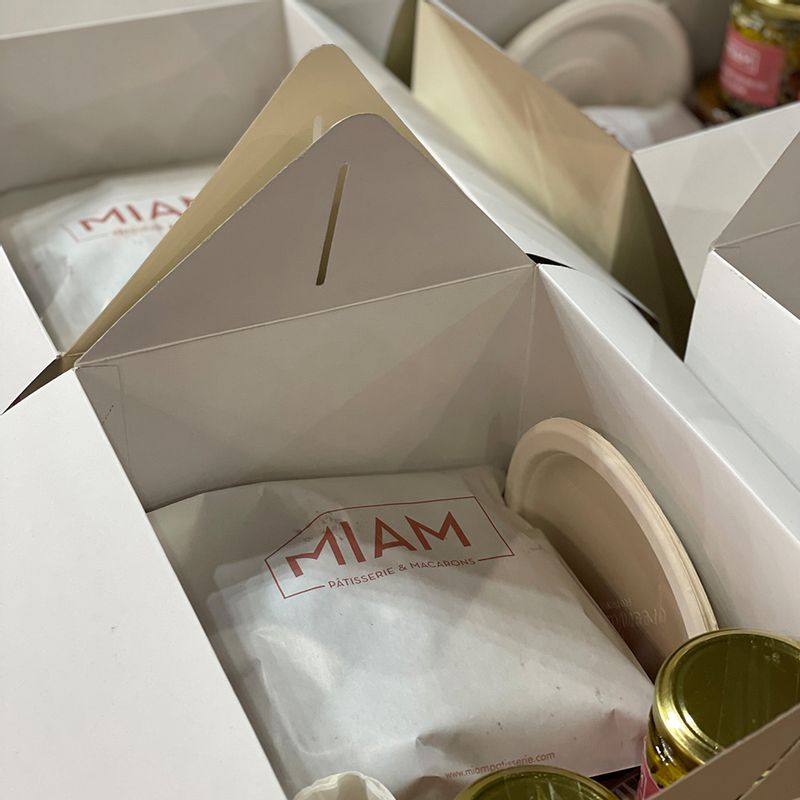 There is nothing more romantic than a picnic under the winter sun, and no—you don't have to step into a public park for that. This season, more and more Delhiites are picnicking in their own gardens, backyards, and even balconies. "As the winter season is ideal for picnics, we have curated a picnic pack for our guests and patrons," chef  Bani Nanda, founder of Miam Patisserie, tells us. Her picnic baskets are a big hit with youngsters and families alike, and are popular for easy, fuss-free, yet fun and classy gatherings.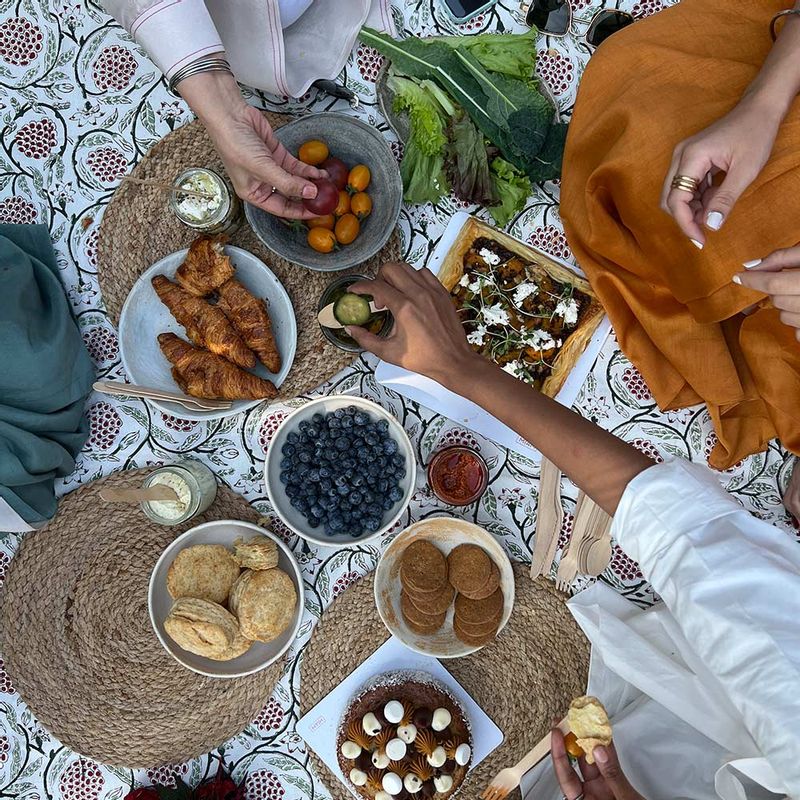 The classic baskets contain fresh hand-made assortments of sweet and savoury offerings from the menu, including crumpets, croissants, cheese, pickles, cakes, eco-friendly plates and cutlery, and a curated picnic playlist. The hampers come in a beautiful basket style packaging which can also be used to dispose of leftovers. If you add some sparkling wine to the pack, now easily available in cans, the picnic becomes a perfect drunch too—and is a great option for New Year's Day spent under the winter sun with your friends and family.
www.miampatisserie.com; Ph: +91 9871441164
2. Classic sit-down meals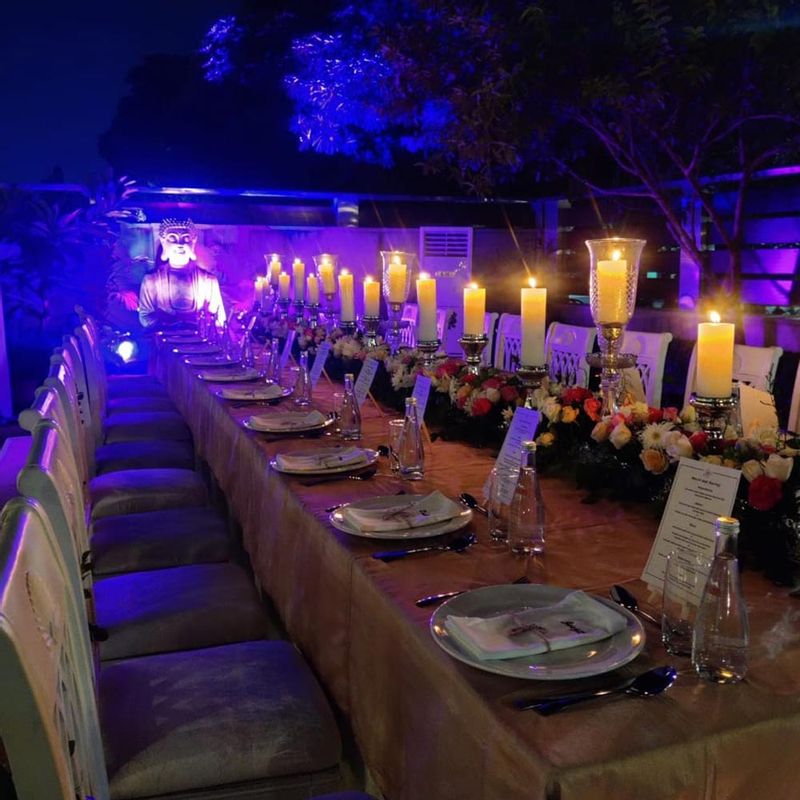 While trends may come and go, classic sit-down lunches and dinners are always in vogue—and now you can have the finest of meals delivered to your home for your guests. "With people becoming conscious of who they meet and where they go, intimate house parties are growing in a big way," says Jasjit Singh, a founding partner at La Marinate. Singh and his team cater to small gatherings of up to 50 people. "Classic lunches and dinners at home," says Jasjit, "are not only more personal but also turn out to be cheaper." This year, says Singh, he has seen a lot of younger people join the customer base. "The latest trend is to pool resources and for the same cost the celebration turns out to be much grander. Since you are drinking at home, the alcohol turns out to be better and there are no restrictions on time or the hassle of driving home," he adds. While La Marinate's offerings focus on fine European style service, they are open to Modern Indian, Pan-Asian, and fusion cuisines on request.
www.instagram.com/lamarinate; Ph: +91 9830111807
3. Bespoke chef's table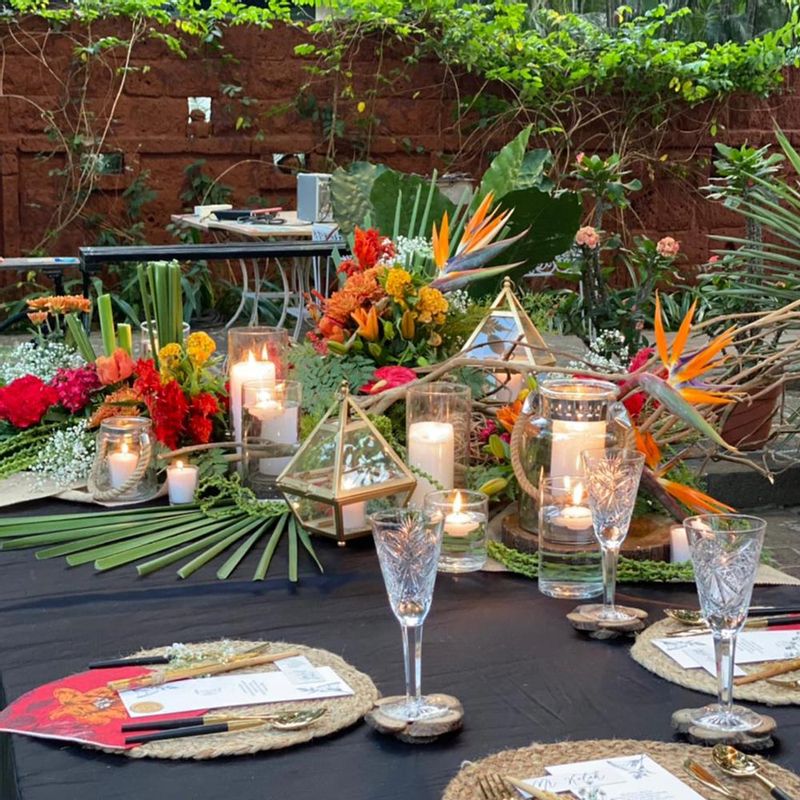 Not everyone wants a lavish party—some prefer intimate meals with close family or friends. And so, bespoke chef's tables have become a rage with the segment this season. "Many of our guests want end-to-end management of their intimate dinners. The basic brief is shared by the guests, which we shape and execute," informs Anurodh Samal of A Serius Hospitality, who organises lavish yet intimate settings for his guests, right inside their living room."Our intervention starts right from the entry, and continues to table setup, menu design, wine and cocktail list, and the most discerning white-gloved service." Having catered to film stars, industrialists, and celebrities— his people are adept at an exceptional level of service, and his chefs create the most discerning menus. While Japanese is a hot favourite, the chef tables are usually made up of surprise courses where the chef surprises the diners with his creativity and skill. The menus begin with five courses and can go up to ten courses.
www.asiriushospitality.in; Ph:+91 9654914141
5. High tea and champagne evenings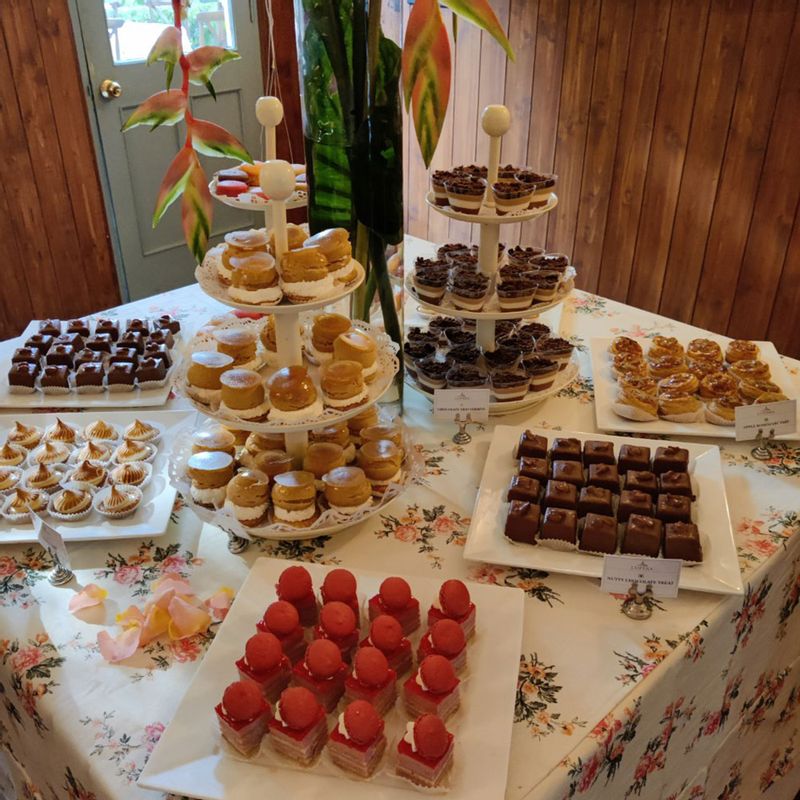 Winter is the only time in Delhi when you can indulge your guests with high tea. And the segment that was restricted to chic hotel tea lounges is now open to curating the same experience at home. High tea and cocktail evenings are becoming commonplace, especially with those having access to private lawns and terraces. "We have been catering to events ranging from business meetings to private parties, weddings, and birthdays," says Kazem Samandari, founder of L'Opéra. "Christmas and New Year celebrations and intimate get-togethers are other segments that have opened up now," he adds. L'Opera is known for its authentic French pastry in Delhi and their catering is world-class too. According to Samandari, evening get-togethers this season are seeing a demand for cocktail snacks and small bites like tapas, feuilletés, canapés, mini sandwiches, mini-Viennese, and mini pastries. Accompanied by tea, hot chocolate, and even champagnes—these make for delectable evening get-togethers.
www.loperaindia.com; Ph: +91 8800097255
6. Barbeque and live counters 
Winter in Delhi and barbecue nights are a match made in heaven. While at one time it may have meant juggling fire and coal yourself, now you have high-end professionals doing that for you and your guests. Other than the same-old tikkas and kebabs, you now have the option of specialised grills and live counters for Asian cuisines too. "Live counters and barbecue are quite the rage this winter," says Scothie Kandhari of Boraan Thai, a delivery kitchen and catering company that is already doing many such events. "We do special set-ups for small gatherings and bring in a salad, stir-fry, noodles, and even barbecue for our guests."Live counters especially work in cuisines such as Thai and Asian, where texture and temperature have a huge role to play. Kandhari's team excels in authentic Thai dishes like goong yang samun pai (minced prawns marinated with homemade curry paste, chargrilled to perfection), banana wrap sea bass, pad thai, and pork belly which can all be offered on live counters.
www.boraanthai.dotpe.in; Ph:+91 8595813947
7. Dessert and coffee soirees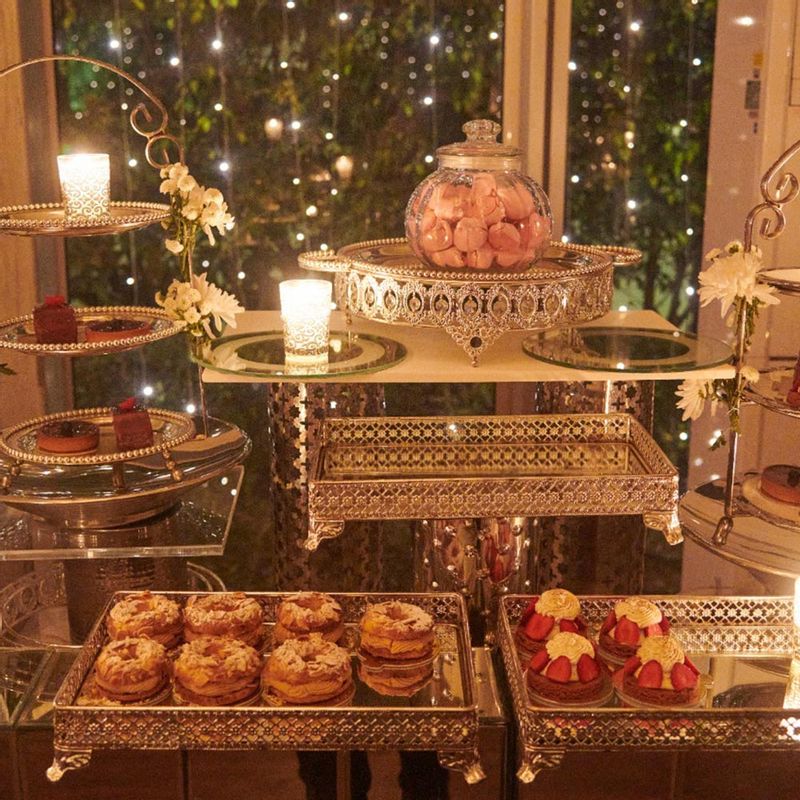 Desserts are generally considered the finishing touch to any dinner table— but they can also be the centre of your evening. With some of the finest pastry chefs, bakers, and patisseries now operating in the capital, bespoke dessert counters have become an important part of home parties. So much so that many people are doing exclusive coffee and dessert tables for their guests. "We have customers who personalise their dessert and coffee tables with an array of individual desserts like macarons, flans, tarts, and cakes," says Shivan Gupta, the founder of Cafe Monique."The focus is on delivering an experience, and we strive to offer our guests the best." Depending on the guest list, the tables are laid either with individual servings, more common in larger set-ups or with larger portions that can be shared among a small set of friends. Artisanal coffee, also a big trend in the capital, is usually accompanied by these classics to create a complete Parisian experience.
www.cafemonique.com; Ph: +91 9811012416
---
Photo: Shutterstock