As people's awareness of the environment and their health has grown, veganism—the practice of not eating animal products – including dairy —has grown significantly in popularity. This lifestyle has been more popular not only in Western nations but also in India, where it is already ingrained in the national identity. 
India is not new to the idea of vegetarianism. In truth, the nation has a long history of vegetarianism, with a sizable chunk avoiding meat because of their religious or cultural convictions. Additionally, popular daily food items such as chana masala, rajma, vegetable biryani, dal chawal (when made with oil) are vegan in nature, and deep-rooted in our cultural eating habits. But in recent years, the popularity of the term 'veganism' has sparked fresh interest in plant-based cuisine.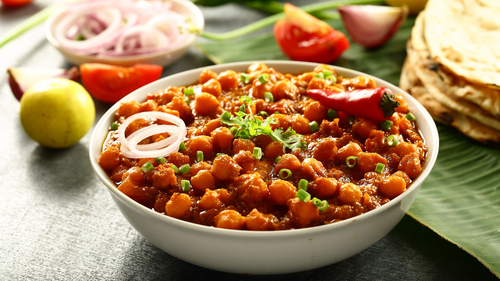 The rising understanding of the health advantages of a plant-based diet is one of the factors contributing to the growth of veganism in India. According to studies, eating a vegan diet can lower your chance of developing chronic conditions including cancer, diabetes, and heart disease. As a result, a large number of individuals in India are adopting the vegan lifestyle to enhance their general health and well-being.
The increase in environmental consciousness is another factor contributing to the expansion of veganism in India. Deforestation, water pollution, and greenhouse gas emissions caused by the meat sector are all substantial contributors. Many people are looking for ways to lower their carbon footprint as the implications of climate change become more obvious; adopting a vegan diet is one such strategy.
The Indian culinary industry has recently developed fresh and inventive plant-based cuisines in response to the rising demand for vegan options. Many of the vegetarian alternatives in traditional Indian food can simply be converted to vegan fare by leaving out dairy and eggs.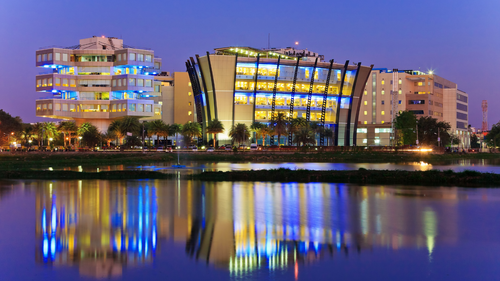 Also, a lot of eateries in India now include vegan menus or vegan options, making it simpler for customers to consume plant-based meals. Vegan food festivals have also grown in popularity, giving chefs and food companies a stage on which to advertise their vegan menu items.
The rise of veganism in India is an example of the global movement towards a diet that is higher in plant-based foods. The demand for vegan food is set to increase as more people learn about the advantages of leading a vegan diet. Indian culture already has a rich vegetarian culinary legacy, therefore the nation is well-positioned to take the lead in developing and popularising vegan cuisine. 
South Indian food, typically dosa and idli, are vegan by default. With traditional South Indian restaurants and new-age vegan cafes, Bangalore is a strong advocate of veganism.
Here are some of the best cafes in Bangalore for vegan food.
1. Carrots Restaurant, Bangalore
Carrots Restaurant in Koramangala is one of the top and most popular vegan restaurants in Bangalore that serves wholesome and delectable vegan fare. A variety of vegan dishes curated using organic and regional ingredients is the key highlight. The vegan sausage burger, raw lasagne, and tofu scramble are a few of their most well-ordered items. The eatery also features a bakery department with vegan cookies, cakes, and muffins. The restaurant's modest yet inviting décor makes it a terrific place to grab a quick lunch or enjoy a leisurely meal with friends. A lunch for two people would cost roughly INR 700–800.
2. Yogisthaan Cafe
In Jayanagar, Bangalore, there is a lovely vegan eatery called Yogisthaan Cafe. Salads, sandwiches, burgers, and smoothie bowls are just a few of the vegan foods the cafe serves. Its Ayurvedic-inspired cuisine features dishes made with fresh, organic ingredients is why people consider this to be one of the best vegan restaurants in Bangalore. The vegan Buddha bowl, falafel wrap, and vegan chocolate mousse are a few of their most well-liked dishes. The cafe has a cosy and welcoming atmosphere, and they also hold yoga lessons on their rooftop. A lunch for two individuals would run you about INR 800-1,000.
3. JustBe Cafe
Bangalore's Sadashivanagar neighbourhood features the tranquil JustBe Café, primarily branded as a vegan restaurant in Bangalore. The restaurant serves a selection of vegan entrees such as salads, sandwiches, pizzas, and pastas. Also, they provide a selection of vegan desserts, including vegan cheesecake and brownies. Vegan mac and cheese, vegan Margherita pizza, and vegan tiramisu are a few of their best-selling items. The cafe is a terrific location to unwind and learn because it also hosts wellness classes and events. A lunch for two would cost between INR 1,000 and INR 1,200.
4. Sante Spa Cafe
The ever-busy neighbourhood of Indiranagar is home to the vegan-friendly eatery, Sante Spa Cafe. The restaurant serves a selection of nutritious vegan foods, such as salads, wraps, and smoothie bowls. Their carefully crafted menu is created to encourage healthy and clean eating. The vegan quinoa salad, vegan falafel wrap, and vegan chocolate mousse are a few of their best-selling meals. The cafe is a terrific location to relax and recharge because it provides spa services and health treatments, as well as a store that you can shop from. A lunch for two would cost between INR 1,200 and INR 1,400.
5. MTR
No list on Bangalore can ever be complete without the mention of MTR. MTR, even though it may not seem like it, is an extremely economical, delicious and fuss-free option if you're looking for a vegan food restaurant in Bangalore. 
Mavalli Tiffin Room, more commonly referred to as MTR, is a renowned eatery in Bangalore that has been serving traditional South Indian food for more than 90 years. Although MTR is mostly recognised for its vegetarian food, it has also been serving vegan choices for a while.
South Indian breakfast foods including idli, dosa, vada, and upma are among MTR's vegan offerings. These meals are often served with coconut chutney and sambar and are made using a batter of rice and lentils. In order to enhance the flavour and texture of the main courses, MTR also provides a choice of vegan side dishes such chutneys, podis (spice powders), and palya (vegetable stir-fry).
It is no secret that Bangalore is home to some of the best cafes, and pubs in India. Next time you're there, be sure to check at least one of these vegan cafes out for an enriching and holistic experience that is different from all the other times you've hung out in Bangalore. After eating, take a drive to these sunset points to have the perfect end to a great meal.
---
Photo: Shutterstock