Since Ramzan typically falls during the long, summer months in India, RoohAfza – being a summer favourite – ended up on iftar tables as a result of circumstances. But if you ask an Indian Muslim, like me, what we grew up drinking during the holy month, a pistachio-studded, rose water-scented doodh sherbet comes to mind more instinctively than anything with RoohAfza.
RoohAfza is no more central to a Muslim household than it is to a Hindu, Sikh or Christian home in India. There's no debating that the saccharine, crimson-coloured beverage is a childhood favourite for many Indians (and Pakistanis, since the brand which produces it, Hamdard Laboratories, emerged in an undivided Hindustan).
But the truth is, the link between RoohAfza and Ramzan is misplaced. I went through several Ramzans without tasting a drop of RoohAfza – neither was it a family favourite, nor a cultural fixture, as it has been deemed.
So, to someone like me, who grew up drinking a copious amount of watermelon juice scented with kewra, doodh sherbet, mango lassi and badam doodh instead, the narrative around RoohAfza and Muslims seems more of a trope.
In an effort to break the stereotype, this Ramzan, think about drinks that go far beyond RoohAfza. We set about asking chefs about non-RoohAfza drinks that are staples in their families, and which have for years helped splash joy onto their iftar traditions.
Here's what they have to say:
1. Kokum Fizz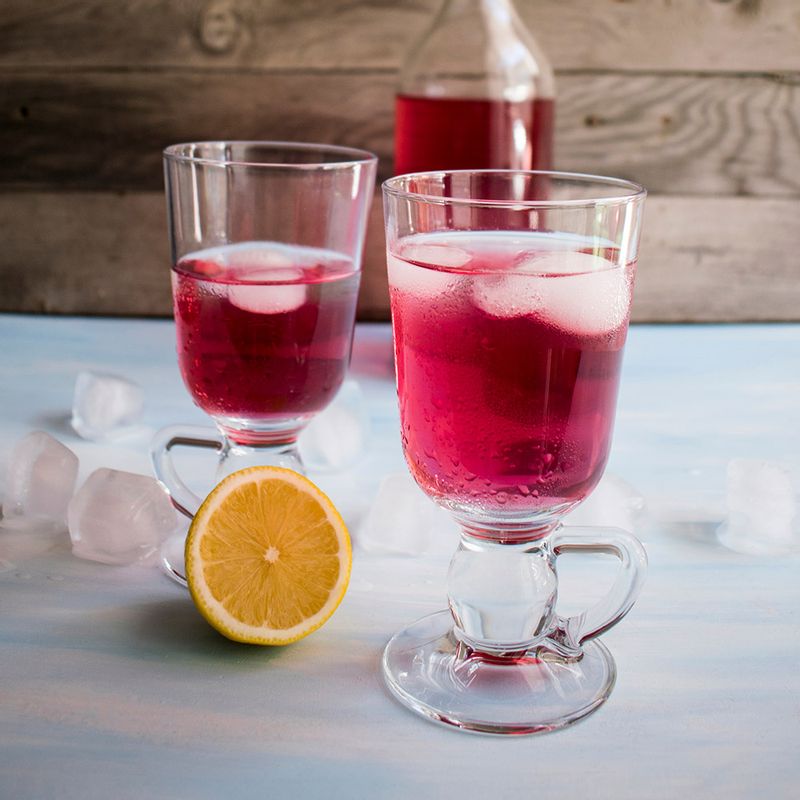 Executive chef at The Park, Mumbai, Altamash Patel says he never forgets to stock up on kokum sherbet before Ramzan begins. Kokum fizz, a mildly flavoured, refreshing drink is a favourite in Patel's family. "I remember when I was a child my grandmother would prepare it for me. I think of that every time I prepare this drink," he shares.
Fizzy Kokum recipe
Ingredients
30 ml kokum syrup

15 gm powdered sugar, optional

10 ml lemon juice

3 gm roasted cumin powder

5 gm black salt

Salt to taste

Ice cubes, crushed and as required

100 ml club soda

Mint sprig, for garnish

Lemon slice, for garnish
Method
In a mixing bowl add in kokum syrup, powdered sugar, lemon juice and mix well.

Once the sugar dissolves, add in roasted cumin powder and black salt.

Pour the prepared mixture in a glass with ice cubes or crushed ice.

Pour club soda over it, garnish with fresh mint sprigs and a slice of lemon.
2. Falsa Sherbet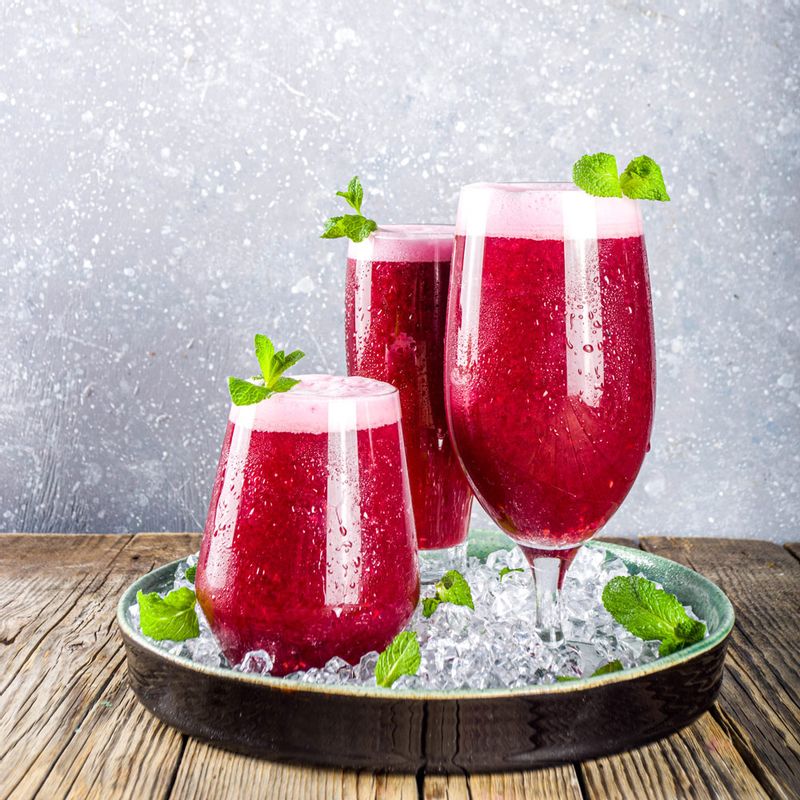 "After a long day of fasting, one tends to rush to the drinks. Falsa sherbet is especially refreshing, and so it had become a tradition in my family. It brings back lots of childhood memories," reminisces chef at Noida's Jaypee Greens Golf and Spa Resort, Sabir Khan. Falsa is a bluish-purple shrub native to India and parts of Southeast Asia, which is rich in Vitamin C.
Falsa Sherbet recipe
Ingredients
250 gm Falsa

2 tbsp Sugar

2 Lemons

8-10 Mint leaves

Ice cubes
Method
Blend your washed falsa along with sugar, lemon juice and mint leaves in a blender, and strain it.

Add ice cubes, mint leaves and a slice of lemon in a glass.

Pour in the falsa sherbet and serve cold.
3. Hibiscus and basil lemonade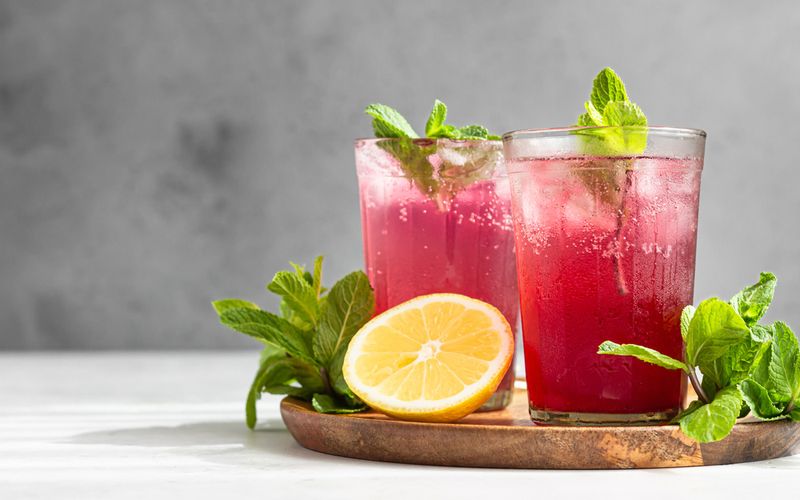 Sherine John, corporate beverage manager at Tresind, Mumbai, discovered the Hibiscus and basil lemonade at his friend's home. "My childhood friend's mother would serve this to us along with other delicacies during Ramzan. I was fascinated by the discovery that flower petals could be used to flavour food," he says.
Hibiscus and basil lemonade recipe
Ingredients
3 dried hibiscus flowers

3 pieces fresh pineapple

3 chunks of ginger

250 ml water

2 Lime wedges

1 tsp basil seeds

1 tbsp honey

Sprite
Method
Add everything to a pan, along with the water and cook on low flame for 20 minutes.

Keep it aside and let it cool.

Strain the juice into a tall glass, top it up with Sprite and serve.
4. Watermelon and badam sherbet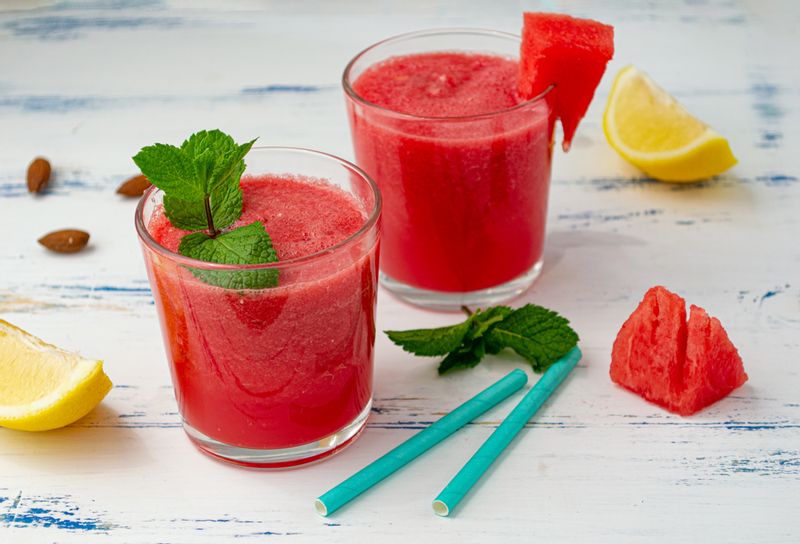 "As the body loses a lot of liquid during fasting, one needs to drink more water after iftar in order to avoid dehydration, especially when Ramzan falls during summer like it has this year," says chef Mukhtar Qureshi of Ummrao, JW Mariott Courtyard, Mumbai, adding that this watermelon and badam sherbet is sweet and refreshing for, both, people who're observing a fast, or to spruce up your summer afternoons.
Watermelon and badam sherbet recipe
Ingredients
1-litre milk

500 gm watermelon and another 150 gm chopped

100 gm almond paste

10 gm green cardamom powder

150 gm sugar

50 gm black salt

30 gm mint leaves
Method
Blend the watermelon, milk and almond paste together in a juicer or food processor.

In a glass, place the chopped watermelon and mint leaves, and pour the strained mix into it.

Add black salt and green cardamom powder, give it a stir and serve.
5. Doodh and pista sherbet
Since the prophet broke his fast with milk and dates, doing so is considered auspicious among Muslims. That is precisely why you'll find a variety of milk-based drinks being served for iftar across different households. In my home, this tradition took the shape of the doodh and pista sherbet – a light, flavourful concoction, which is deeply entwined with my childhood.
Doodh and pista sherbet recipe
Ingredients
¾ litre milk

¼ litre water

A handful of pistachios, chopped

Sugar, to taste

1 tbsp rose water
Method
Stir the sugar in the water until it dissolves.

Add milk, rose water, pistachios, give it a stir and serve.
---
Photo: Shutterstock