Sure, aam panna is bliss! But how about we think out-of-the-box and whip up panna with other fruits, herbs and spices. From jamun to litchi, the bounty of summer never ceases to amaze us. It is only fair that we truly make the most of it. How about a cooling jamun  panna or an inviting pineapple one with cinnamon and black salt? Honestly, the more unusual, the merrier.
On this note, we bring to you 5 lip-smacking fruit panna recipes to experiment with and make the most of summer fruits!
P.S. A few sips of these throughout the day will make you feel content, refreshed, and energised.
1. Jamun Panna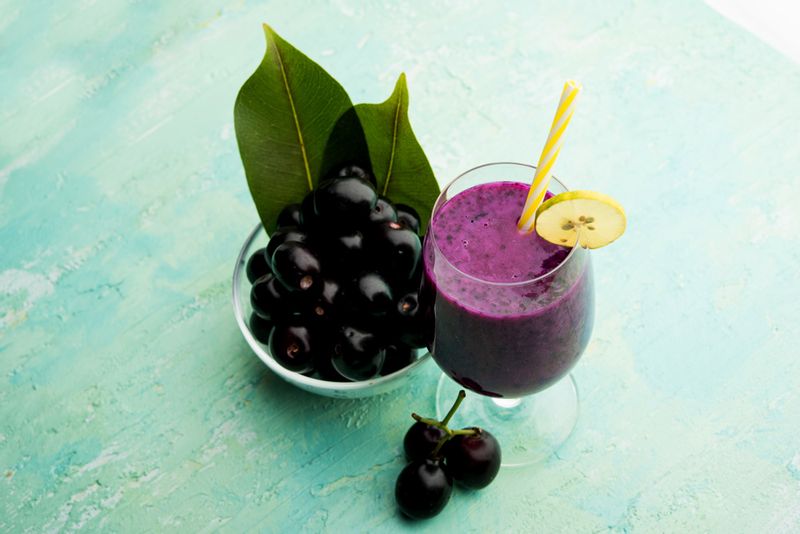 No summer is complete without these diabetes-friendly, dark and juicy berries. Not only are jamuns delicious, but also loaded with health benefits. While the berries are best had with a sprinkling of salt, you could also extract its juice to make a refreshing panna.
Jamun Panna recipe
Add water, washed jamuns, and sugar (as per taste) to a saucepan.

Boil the trio on medium heat, until the jamuns turn soft.

Cool the potion and chill it in a refrigerator for about an hour.

Once cooled, mash the fruit and strain the mixture through a sieve.

Add lemon juice, roasted cumin powder, add salt to the drink and mix well.

Your jamun panna is ready.

Add a couple of ice cubes and serve.
2. Watermelon Panna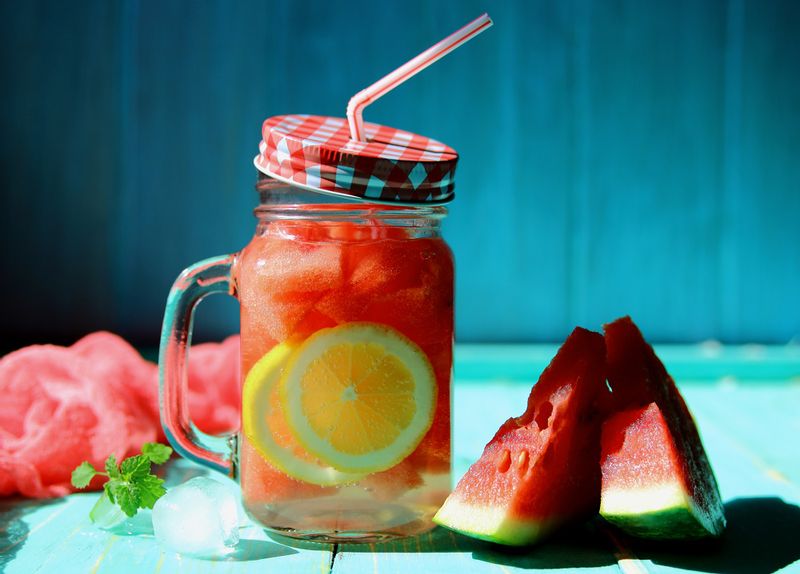 Make the most of summer with an irresistible watermelon panna by Chef Ranveer Brar.
Marinate diced watermelon in roasted cumin powder, chopped green chillies, lemon juice, and salt.

Roast the fruit in an oven.

Once cool, blend the watermelon with some more lemon juice.

Serve with a side of orange, watermelon, and mint salad.
3. Kokum Panna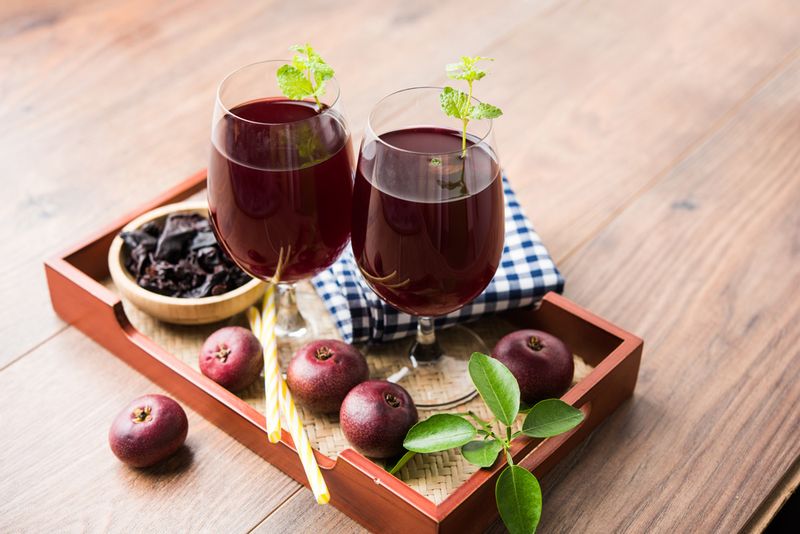 The star souring agent of the Konkan coast, from Mumbai to Mangalore, kokum is great for digestion and one of the best natural coolants. Go beyond kokum sherbet and solkadi, transform fresh kokum fruit into a panna!
Rinse the fruits thoroughly.

Chop it and remove the seeds before boiling it with water.

Once boiled, strain the kokum-water.

In a bowl, mix the kokum liquid with some cardamom powder, powdered sugar, black salt, cumin powder, and fennel water (made by soaking seeds in water).

Your kokum panna is ready to serve.
4. Pineapple and Tulsi Panna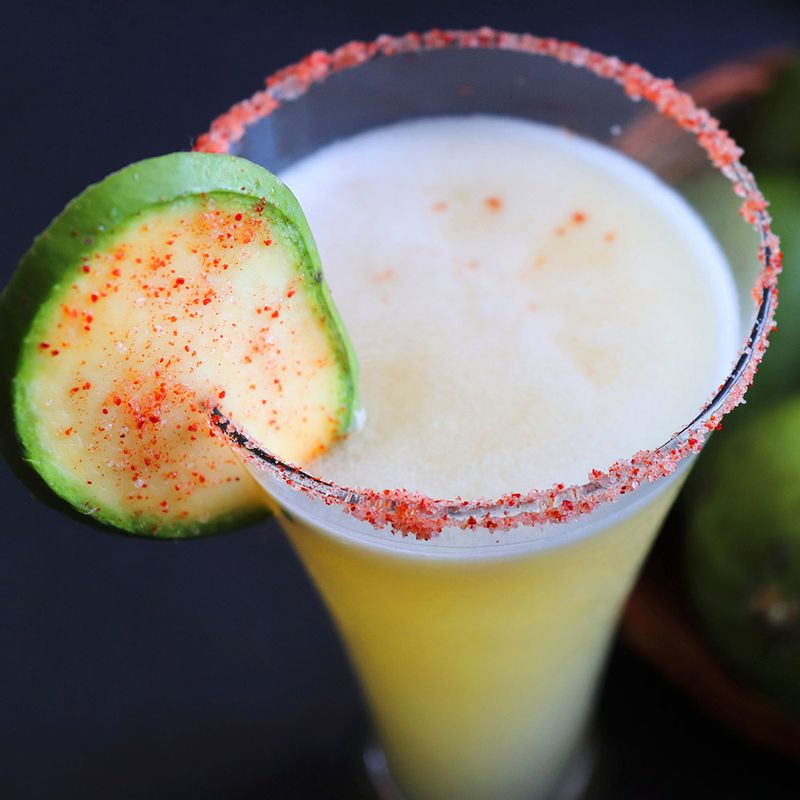 While the Piña Colada is the best-known pineapple drink, you can use this tropical fruit in many equally delectable drink recipes. Chef Siddharth Kalyanaraman, a Mumbai-based culinary expert, suggests pineapple and tulsi panna as an interesting alternative.
Take half a pineapple, peel and dice it.

Muddle the pineapple pieces with some mint leaves, and basil leaves, in a cocktail shaker.

Once the ingredients are coarsely mashed, add honey, black salt, and cinnamon powder.

Add a couple of ice cubes and some water and shake well.

Strain the mixture and blitz it in a blender.

Pour it into a glass and garnish with 2-3 basil leaves.
5. Mulberry and Mint Iced Panna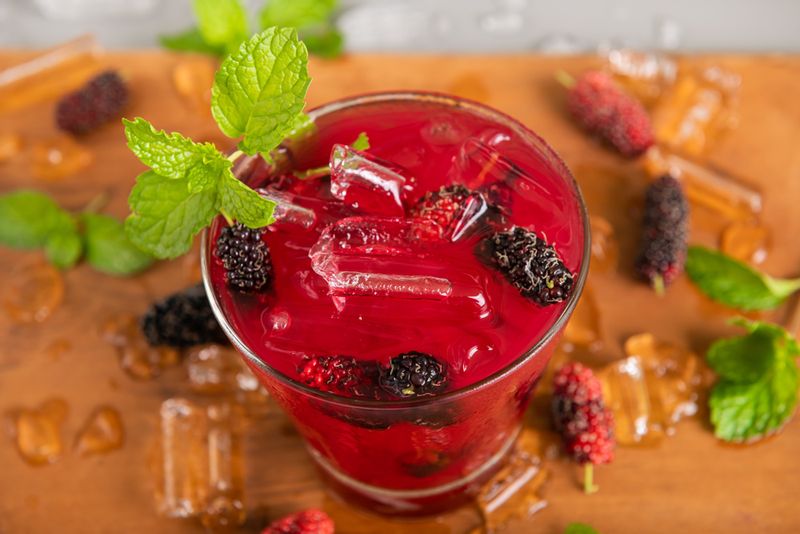 Another gem of a fruit panna recipe from Chef Kalyanaraman is this mulberry and mint iced drink. The recipe ticks all summer mocktail checkboxes—it is healthy, full of flavour, and, above all, looks oh so pretty! You can easily make this panna at home.
Thoroughly rinse the mulberries.

In a blender, add the mulberries, mint leaves, sugar, and sweet lime juice. Adjust the tartness of the mulberries with sweet lime juice.

Now blend the mixture.

Once semi-blended, add fennel powder, brown sugar, mint leaves, and crushed pepper with some ice to form a type of frozen margarita.

Empty the mix in a glass and sprinkle some roasted cumin powder.

Garnish the mulberry and mint iced panna with a few mint sprigs and you're good to go.


For an extra savoury punch, you can coat the rim of the glass with more black salt.
---
Photo: Shutterstock