Refreshing and natural — there is no other ingredient like fresh mint! Whether you are a cocktail lover or just starting out with mixed drinks, mint drinks will work their charm on you.
Mint belongs to a plant family that produces menthol. A key component, menthol is what makes fresh mint invoke a cooling sensation in your mouth, leaving a hint of a sweet aftertaste.
Mint is used across a variety of dishes and drinks in exotic cuisines; from side dips to dessert garnishing, recipes with mint leaves never fail to impress.
Mint cocktails are perhaps among the most liked and preferred mixed drinks, owing to the interesting flavour profile coming from the herb.
Here are 15 mint drink recipes that you can DIY at home for your next party, a romantic date or some serene me-time!
1. Simple mint julep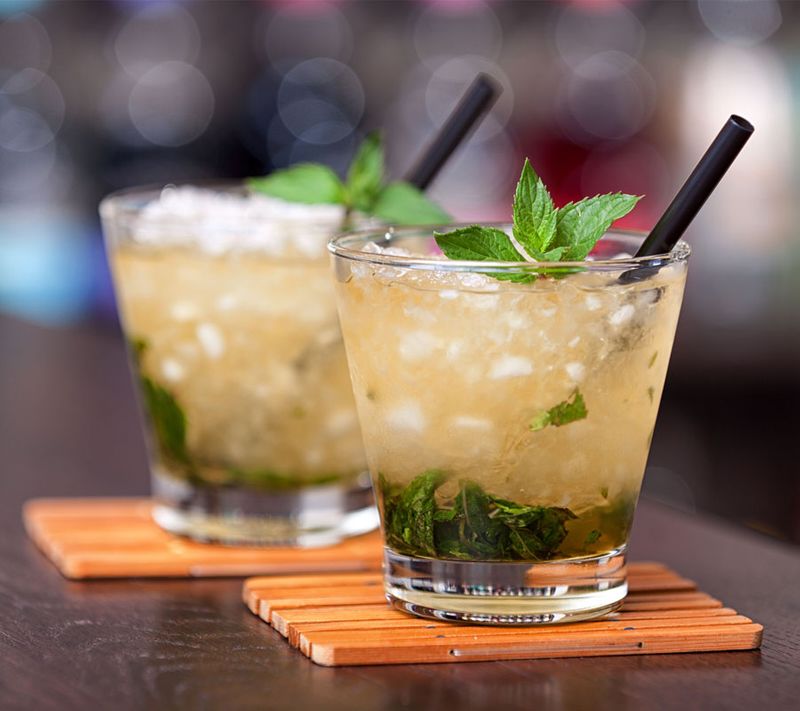 The traditional cocktail is for bourbon fans who love to relish the amazing contrasts of green mint and dark bourbon. A mix of sugar syrup, a few crushed mint leaves, a lot of crushed ice and bourbon can have your guests hooked for game night at home!
2. Vodka lemonade with fresh mint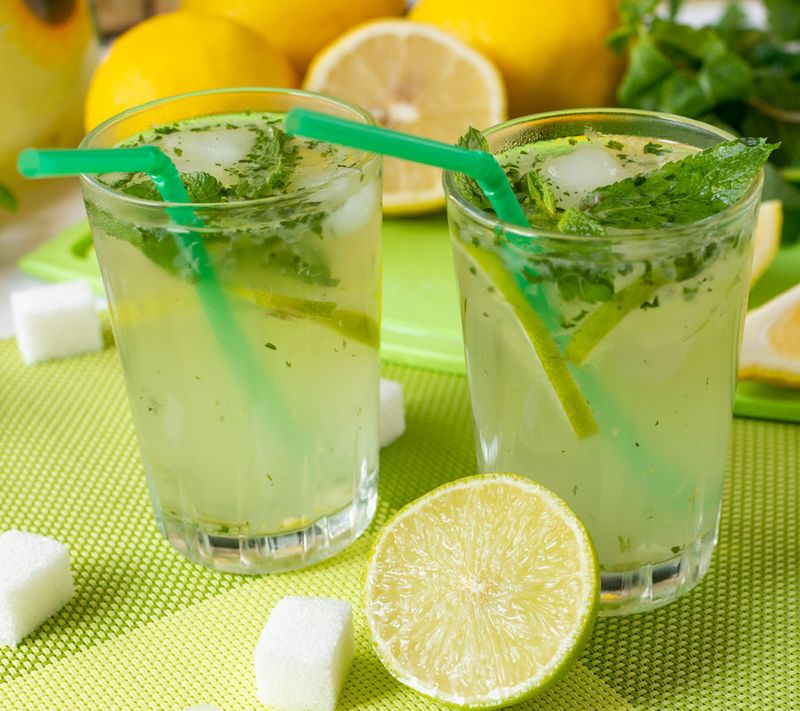 It's as simple and zesty as it sounds. Bring those chopped mint leaves together with sugar, lemon juice, vodka and crushed ice in a glass, and you are all set for a summery brunch!
 3. Mojito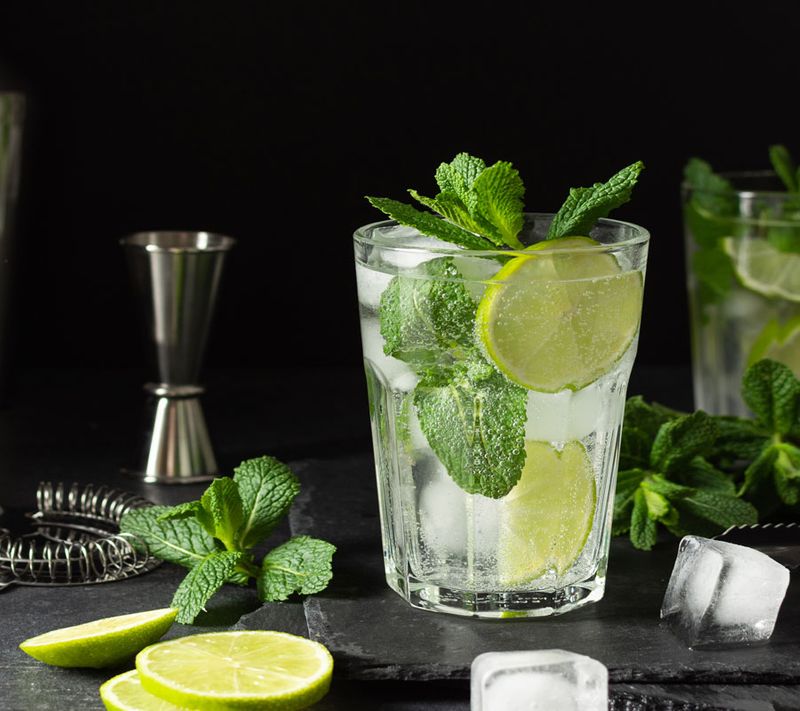 Everyone has their recipe for Classic Mojitos, tweaked to match their preferences. You can throw in a blend of mint and sugar or keep it simple with plain leaves with white rum, plain soda and some lime juice. Go on, experiment with this classic version of a mint drink! 
4. Old Cuban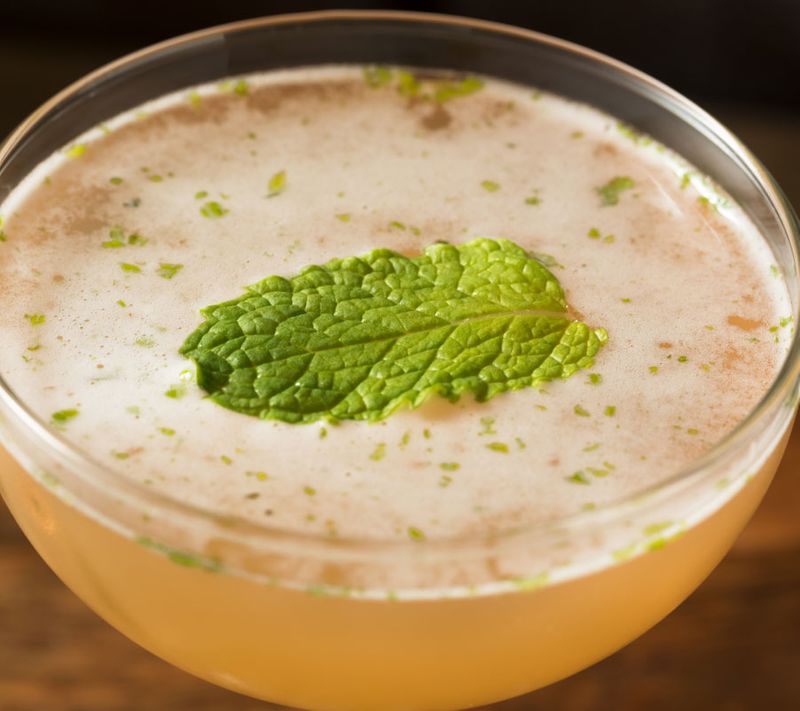 A notch above the Mojito, the Old Cuban Cocktail can be made by mixing rum, lime juice, mint leaves, simple syrup, angostura bitters and champagne. The drink packs a punch and will have you feeling heady pretty soon.
5. Cranberry Punch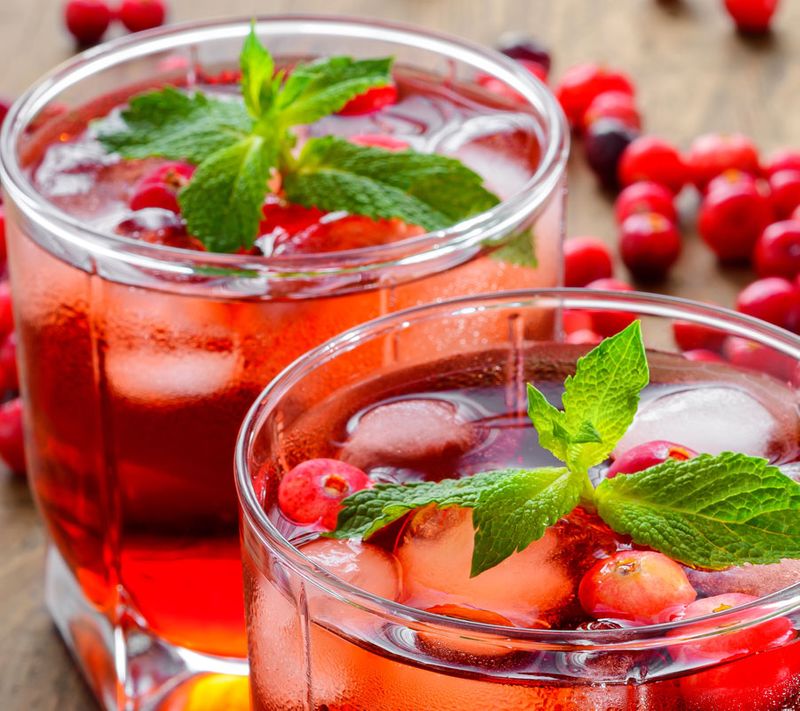 You can spike the combination of cranberry juice, fresh mint and ginger ale with your preferred choice of alcohol, but we recommend pairing it with vodka or a bit of golden rum.
6. The Saint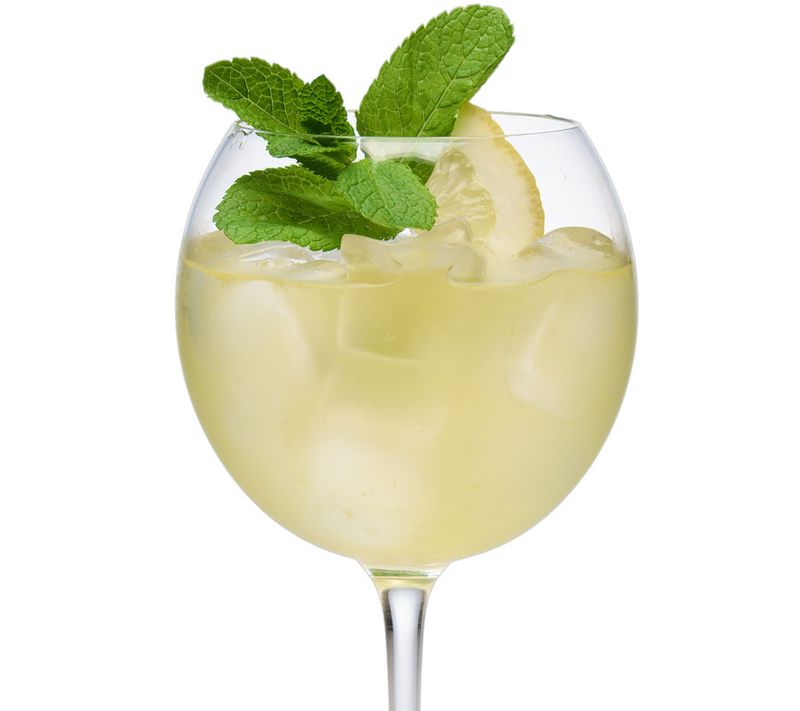 What makes this interesting mint drink click is the use of dry white wine and handmade ginger syrup, along with the quintessential mint, of course, finished off with some club soda. You can add other complementary flavours like bitter orange peels, basil leaves and vermouth too. 
7. Fresh Mint Margarita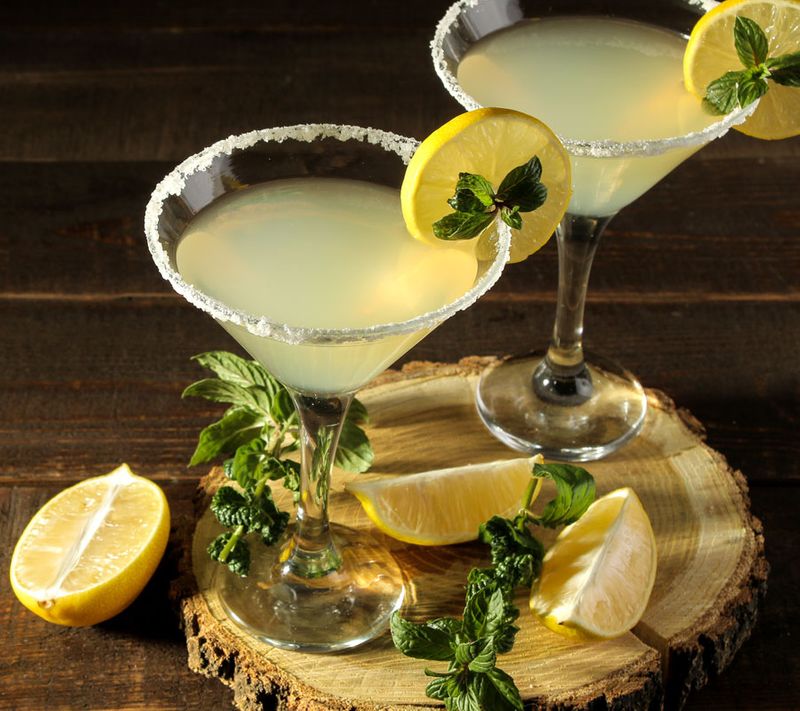 When has Margarita ever failed us? The tequila drink, mixed with ice, orange liqueur, lime juice and fresh mint is perfect for beachside occasions, with the Margarita glass rims lined with kosher salt.
8. Gin Gin Mule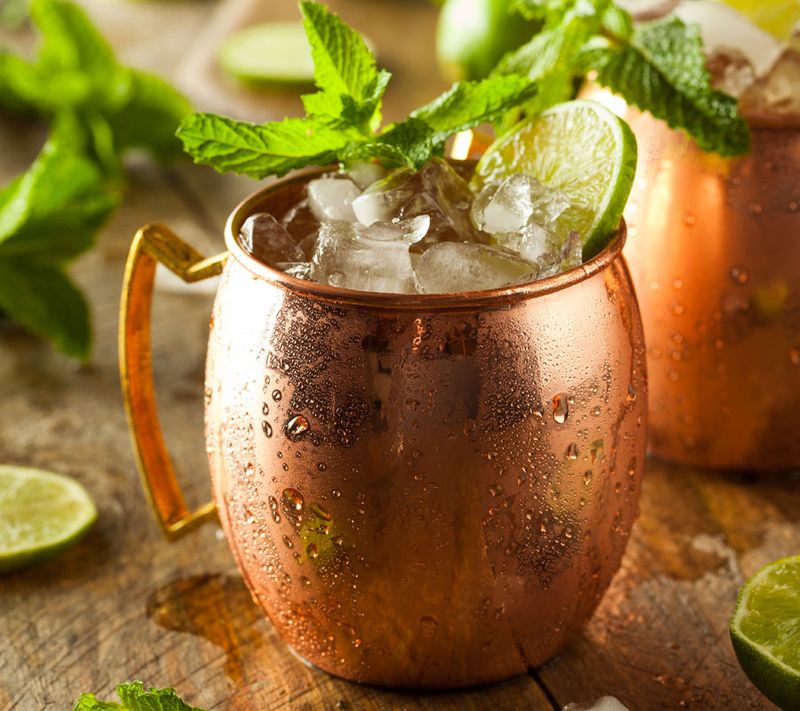 Mix ginger beer with the gin. There you go, you got your two "gins" in your Moscow mule! The fresh mint adds to the syrup's sweetness and tones down the sharpness of ginger and lime juice a bit.
9. Strawberry Mint Smash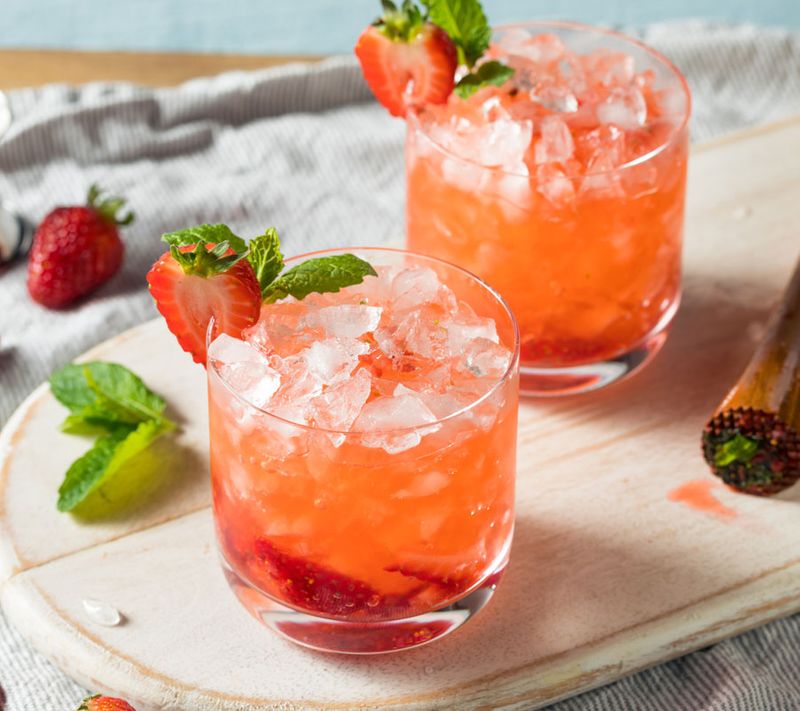 Just mix the sliced strawberries, mint leaves and honey in the glass and top it with vodka and seltzer. You may garnish with more strawberries and green leaves.
10. Southside Cocktail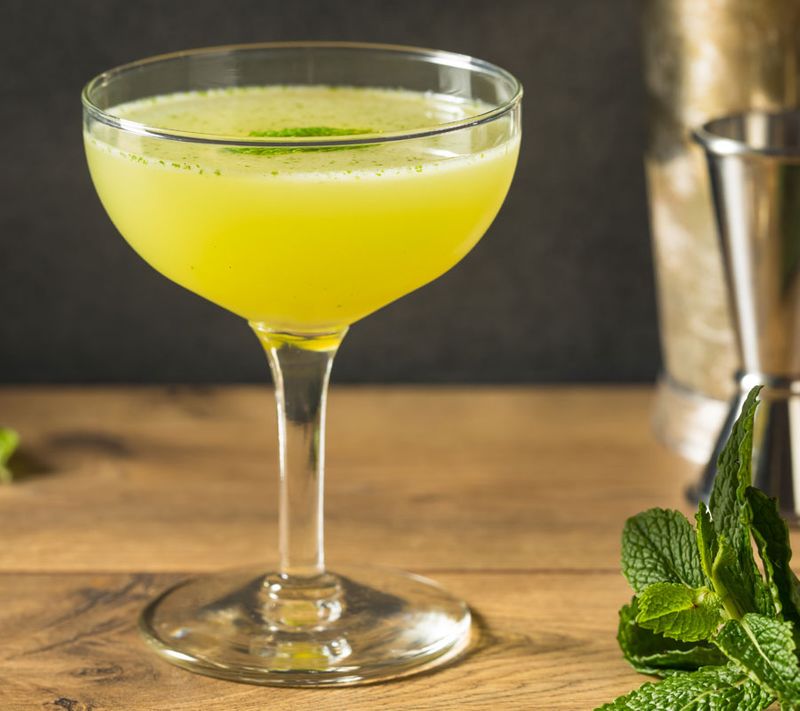 Nothing goes south when you have the perfect mint drink in your hand. Gin paired with simple syrup, lemon juice and mint leaves is a light drink perfect for poolside or summer parties!
11. Frozen Coconut Mojito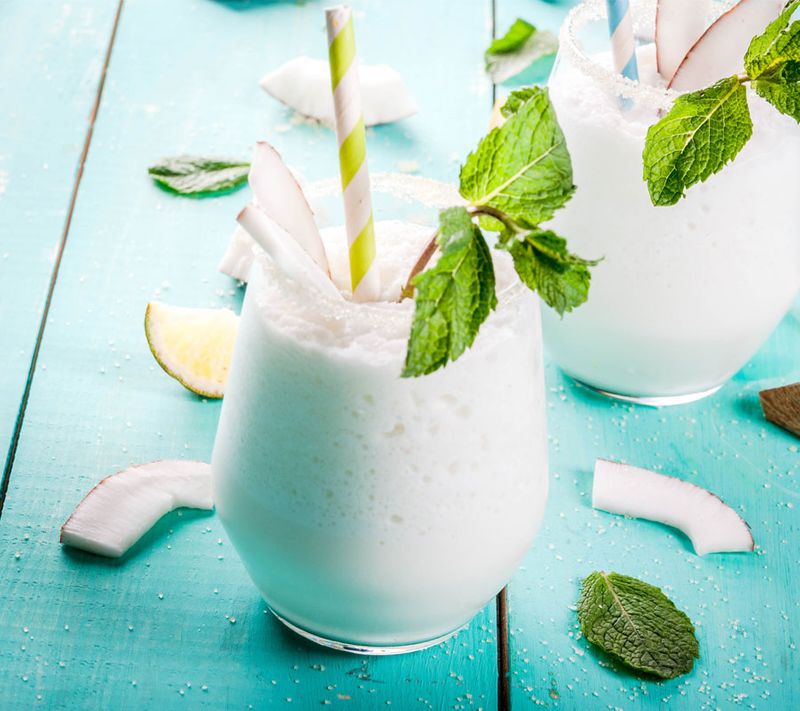 The same ingredients as the classic mojito; the only difference is that it is made out of coconut rum and then blended with ice to get a nice slushy appearance and texture. 
12. Blackberry Smash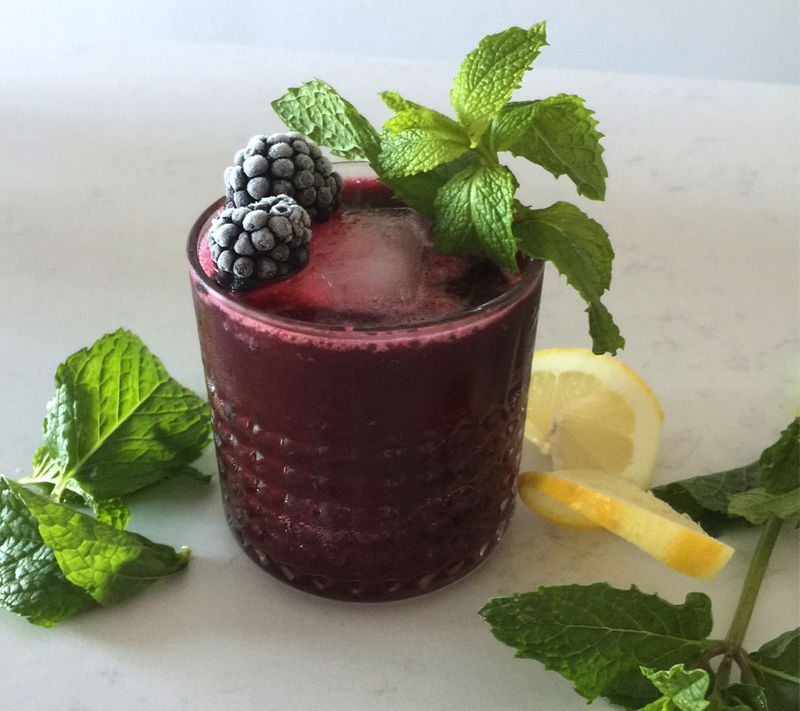 Berries bring a zesty flavour to the cocktails like nothing else. Pair blackberries, honey and mint leaves with bourbon or gin, based on your spirit of choice, with some club soda if you like a little bit of fizz.
13. Baileys Mint Martini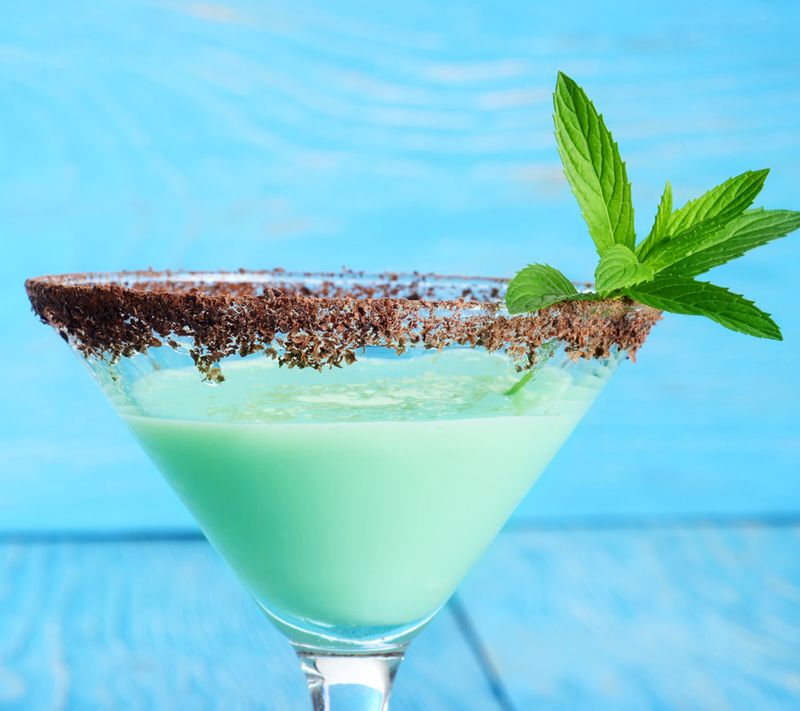 No prizes for guessing that the Baileys Mint Martini is made using the Irish cream-based whiskey, Baileys. You have to blend the mint leaves with crushed ice to give a fine texture, and a beautiful light green colour, for an impeccable appeal!
14. Cucumber Mint Vodka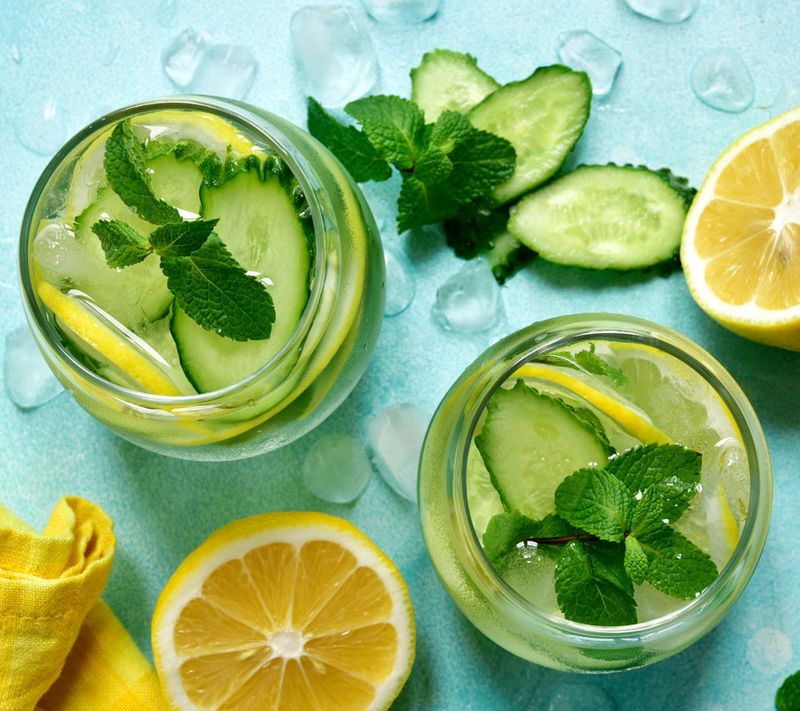 Apart from these three ingredients listed, you can add club soda or water to your taste and mix up a fine Cucumber Mint Vodka. You can also choose a citrus fruit as garnish for some tanginess in the flavour.
15. Coconut Mint Collins
Last on our list is a mint drink recipe with malibu! It is not that different from the Mojito, but you have to get the malibu and lime proportion right so that you enjoy it in the best way possible.
Well, there's much more to explore with recipes with mint leaves, especially with cocktails. Let these DIY mint cocktails be your guiding light for experimenting with fun concoctions with the refreshing herb!
---
Photo: Shutterstock