If you like to drink your wine out of a mason jar that's perfectly fine and we're not going to judge you. However, the reason to consider a nice wine glass over a mason jar is simply because the right wine glass will make the wine taste better. The same goes with cocktails. And it won't cost you a fortune either.
"Every drink has its own characteristics and the right glassware enhances them. For example, you will never enjoy a fine whiskey in a highball glass or a Long Island iced tea in an old-fashioned glass. A glass does so much more for a cocktail than just containing the liquor. It sets the mood and the ambience of your favourite drink," explains Harshad Koli, Beverage Manager, Woodside Inn. It's more than aesthetics believes Nikhil Agarwal, CEO & Founder, All Things Nice. "The shape and quality of the glass affects the taste of what's in it. Certain shapes of glassware are specifically designed to enhance the tasting experience of the drink. Drink a martini from a high ball instead of a martini or coupe glass and you will see what I mean. The thick glass of the high ball will make you taste the glass more than the drink."
From long stems that keep your concoctions cold to delicate tapers that waft the scents of the drink to you, the right cocktail glass can truly make or break the drink you put into it. So making sure that your home bar is stocked with all the essential types of glassware is a must for those who take their home cocktail making seriously.
However, selecting the right glassware for your drinks can feel a bit overwhelming. Is there any difference between a highball and a Collins glass? Are those V-shaped martini glasses actually a reasonable thing to own? And the prices! Some of these glasses can be frightfully expensive.  
Thankfully, you don't need every type of glassware to make great cocktails at home. Think about the cocktails you drink most often before deciding on the glassware to invest in. "There are various glasses that work double shifts to serve as glassware for multiple cocktails and drinks. A large bowled red wine glass can also be used for a gin and tonic filled with ice. An old fashioned glass can be used to serve negroni or a whisky sour. Last but not the least you should have a couple of coupe and Nick and Nora glasses to showcase your cocktail concoctions beautifully. A coupe can be the perfect vehicle for a daiquiri or a side car," elaborates Agarwal.
Here are the top 8 glasses that deserve some real estate on your bar cart
1. Wine glass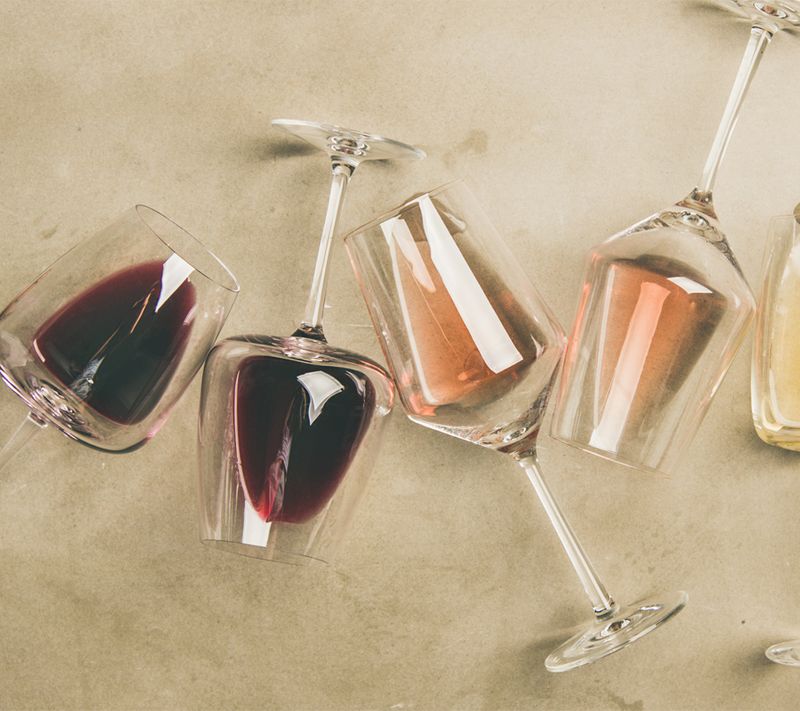 Every wine deserves it's own glass believes Shelton Fernandes, Bar Head, SAZ American Brasserie, BKC. "Each wine style has specific characters in terms of acidity, fruit expression, tannin and alcohol, and glass shapes intensify or mellow those attributes. However, for a home bar a few all purpose wine glasses are good enough. Glassware for red wine should have a larger, rounder bowl in order to swirl the wine easily and help aerate it. A long stem will also keep the hand away from the drink in order to prevent it from becoming too warm," he explains. The size makes these glasses an excellent pick for sangrias, too. For white wines he suggests smaller bowled glasses that are a little taller and narrower than red wine glasses.
2. Flute glass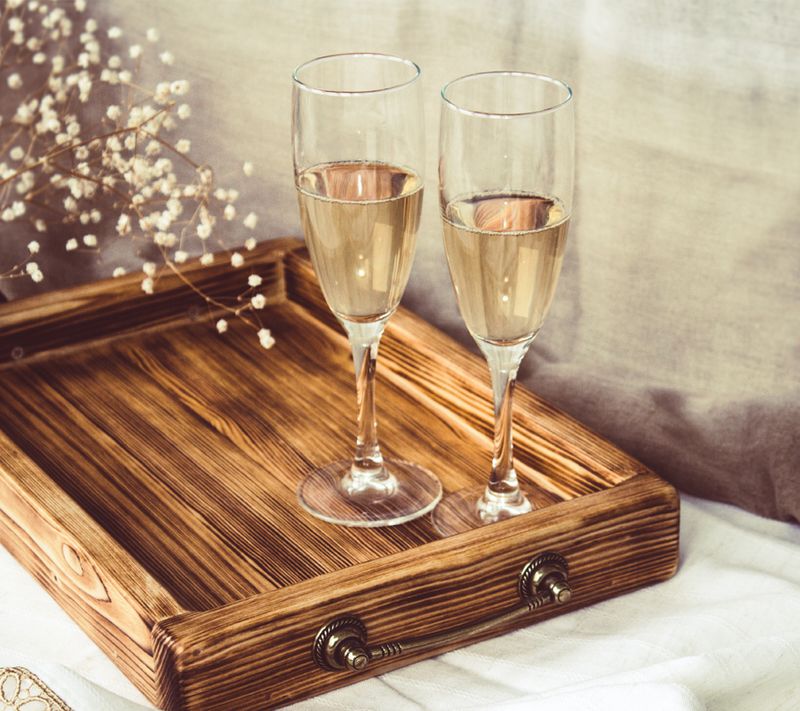 Tall, slender and small mouthed flutes are perfect for sparkling wines. Don't reserve these glasses for the night you pop the cork on a bottle of Champagne. Just drinking some mimosas, bellinis or French 75? These will work just the same.
3. Cocktail or martini glass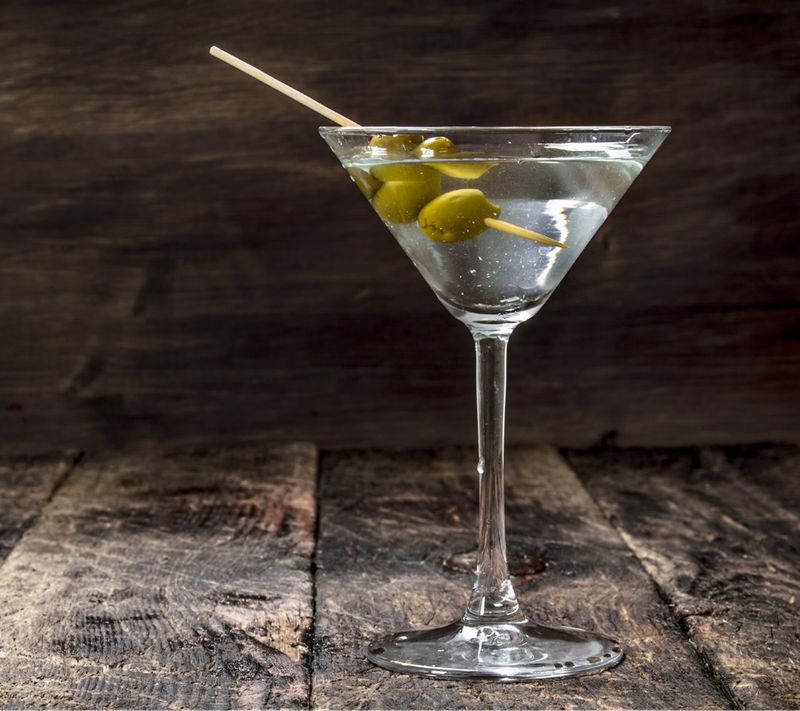 A cocktail glass is generally used to serve martini which is why it's nicknamed a martini glass. "The already popular martini glass received global fame with its appearances in prominent films and TV series, hyped by iconic household names such as James Bond and Sex and the City. This glass is used for cocktails that are served 'straight up' without ice. It's the perfect vessel for shaken or stirred martinis. The cone shape of the glass prevents the ingredients of a martini: gin and vermouth, from separating; while displaying the olive, cherry, or lemon rind garnish. The long stems allow the user to hold the glass without warming up the drink. This is important since the drinks in this type of glass are served without ice. The wide mouth enhances aroma with each sip," says Fernandes.
4. Highball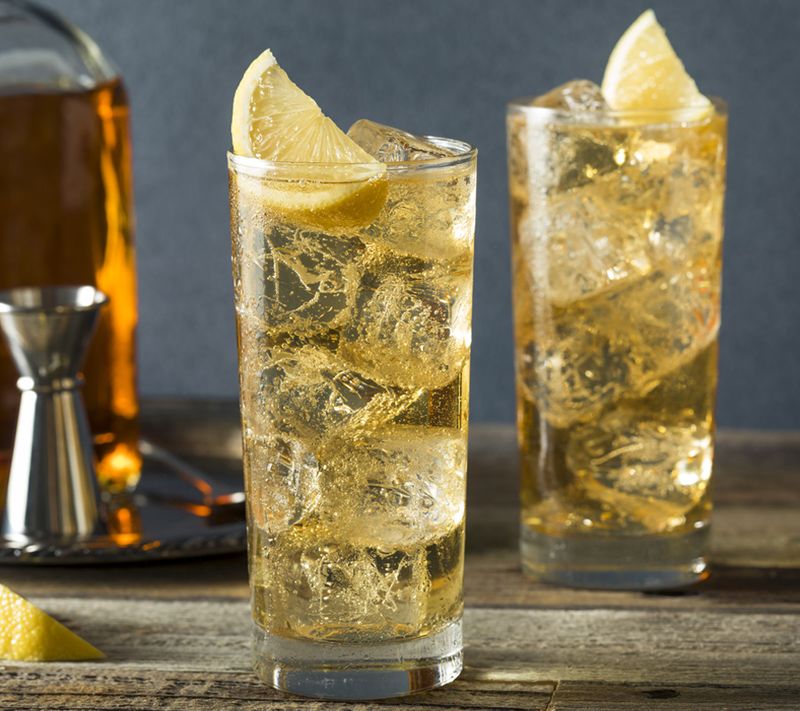 This tall and narrow glass is one of the most versatile glasses to have in your home bar. It's typically used to serve 'tall' cocktails and other mixed drinks that contain a large proportion of non-alcoholic mixer. The height of the glass enables bartenders to build the drink directly in the glass, with the shaken ingredients being poured over ice. A classic drink served in a highball is the whisky highball. A straightforward scotch and soda or rum and cola can also be served in a highball. The height of the glass makes it ideal for mixed drinks with plenty of ice such as mojitos or a bloody Mary. A teetotaler? Enjoy refreshing iced tea in a highball. 
5. Old fashioned or rocks glass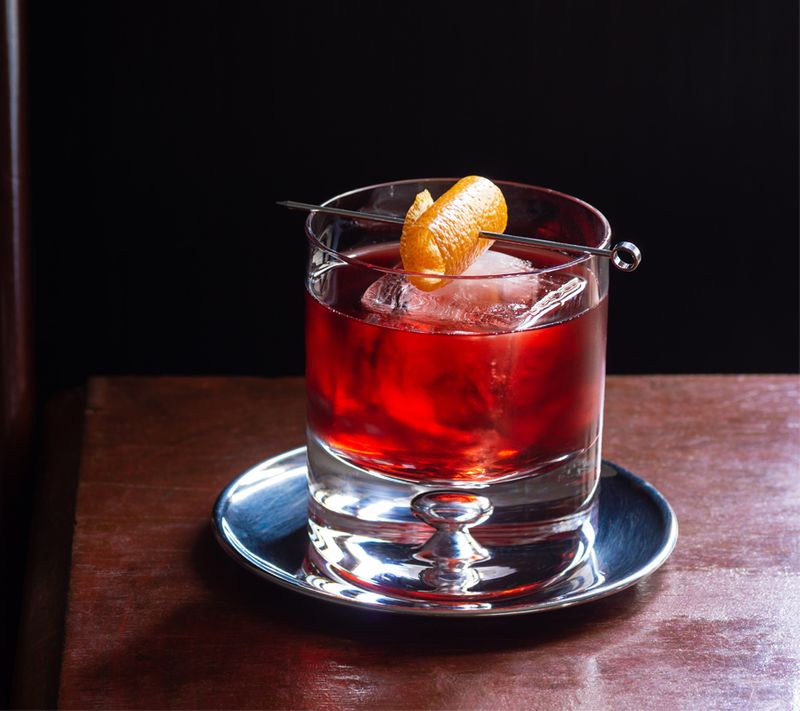 When it comes to sheer versatility, an old fashioned or rocks glass takes the cake. "When entertaining or enjoying a whiskey socially use an old-fashioned glass. I prefer the ones where the glass itself has a little weight. This shape is perfect if you enjoy your whiskey with a cube of ice and a small dash of water," says Agarwal. The wide and sturdy base makes a rocks glass ideal for muddling mint and other herbs with the main liquid ingredients for a mint julep. With a set of old-fashioned and highball glasses, you can handle most cocktails. The duo is a good choice for a minimalist bar where storage space is limited.
6. Coupe Glass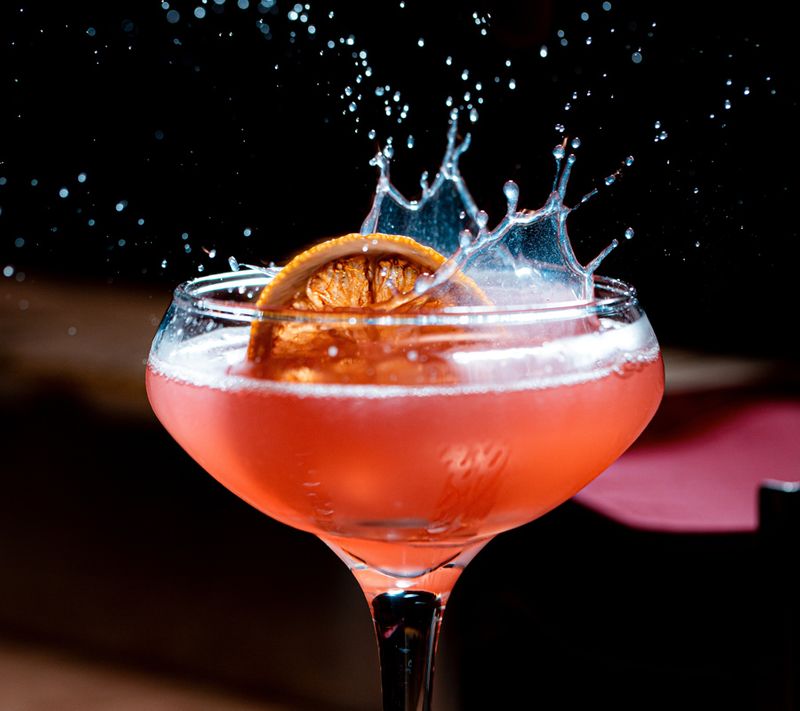 This cocktail glass with a stem and a shallow bowl at the top makes for the most stunning drink photos. But the shape also serves a purpose. The wide, round mouth is perfectly crafted for sipping while the stem is designed to prevent your hand's heat from reaching the drink. Champagne cocktails? Definitely! But it's also wonderful for classics such as a Boulevardier or Manhattan. Go for this glass when you want to enjoy a drink while feeling like you're one of Gatsby's house guests!
7. Nick and Nora Glass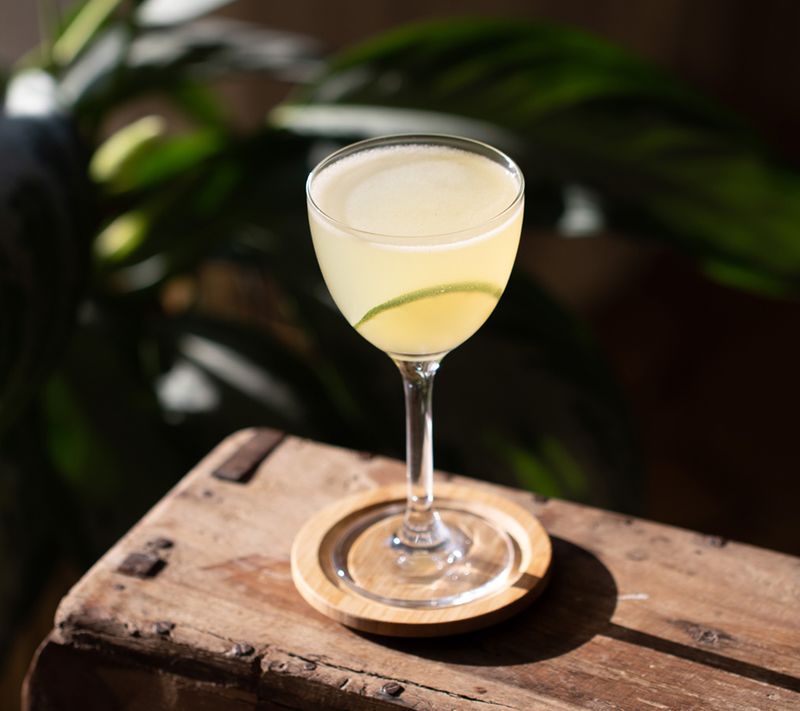 This stemmed glass is a bar essential and can be used for pretty much any stirred or shaken cocktail that don't have ice in them believes Agarwal. The name comes from the main characters of a 1934 comedy film called The Thin Man, about a heavy-drinking couple who try to find a missing person. They also make a good option for serving liqueurs, fortified wines and other tipples best enjoyed in small quantities.
8. Hurricane Glass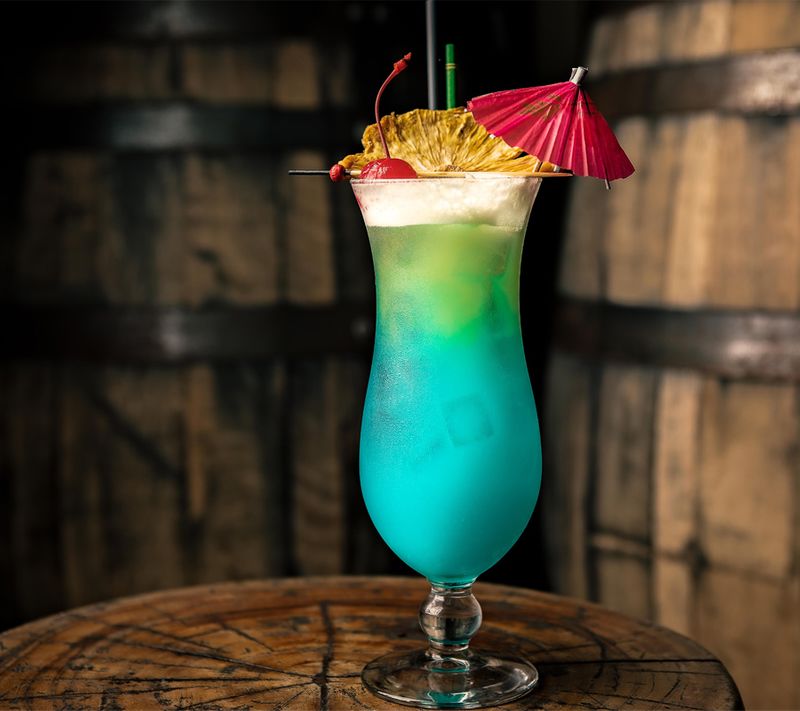 Any pina colada fans here? This tall and curvy glass is the one you must stock in your home bar. The ample bowl space is ideal to fit a large drink and the shape is perfect to make you feel like you're soaking up the sun on a beach. It's the ideal glass for its namesake, a Hurricane cocktail, as well as other tropical sips such as mai tais and daiquiris. Don't forget to top off your drink with a paper umbrella!
---
Photo: Shutterstock