It's the last month of the year 2022, which means it is time for merry-making and spirited get-togethers. No year-ending festive celebration is complete without libations. And if you're looking for the newest and coolest new launches in the world of alcobev, you're on the right web page.
There are new brands launching a variety of wines and spirits, giving you a wide selection to choose from, across India. Take your pick now.
1. Ivelle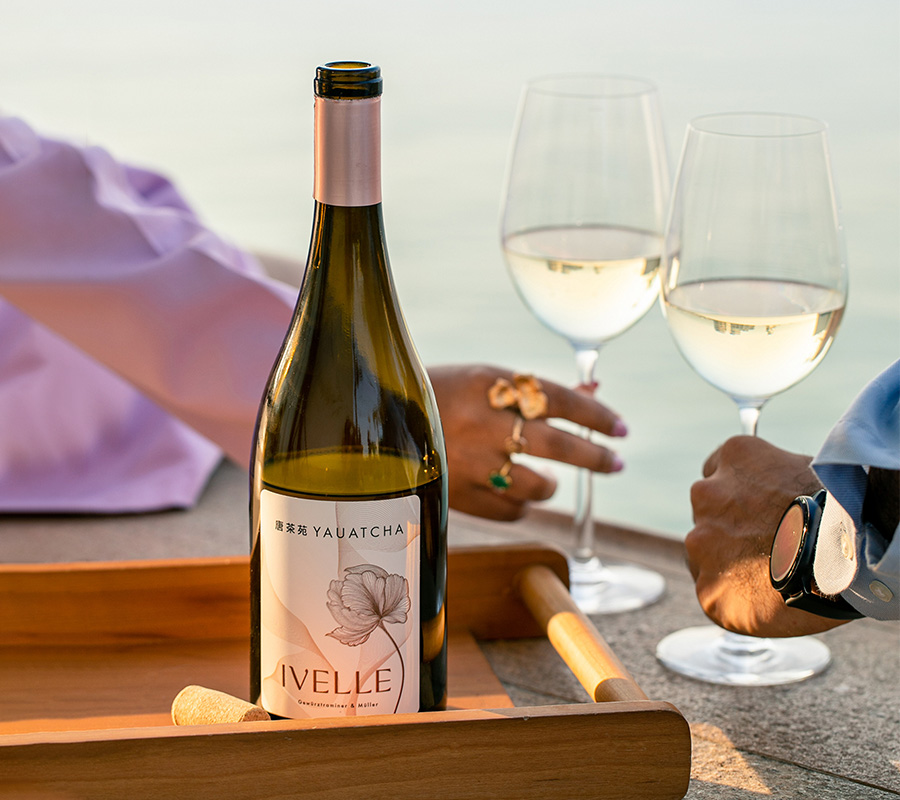 Chinese dim sum teahouse brand, Yauatcha, has collaborated with Akluj-based winery, Fratelli, to launch their own house wine named Ivelle. The crisp and off-dry wine is made from a blend of German grape varietals Müller Thurgau and Gewürztraminer. The wine is fruit-forward with a tropical fruit nose and deep floral notes on the palate. Ivelle is a great food pairing wine as it complements subtle flavours and at the same time balances the bold flavours of Chinese cuisine.
Price: INR 950 per glass and bottle price INR 4,500
Availability: Yauatcha Mumbai, Bengaluru and Kolkata
2. Consilium Black Whisky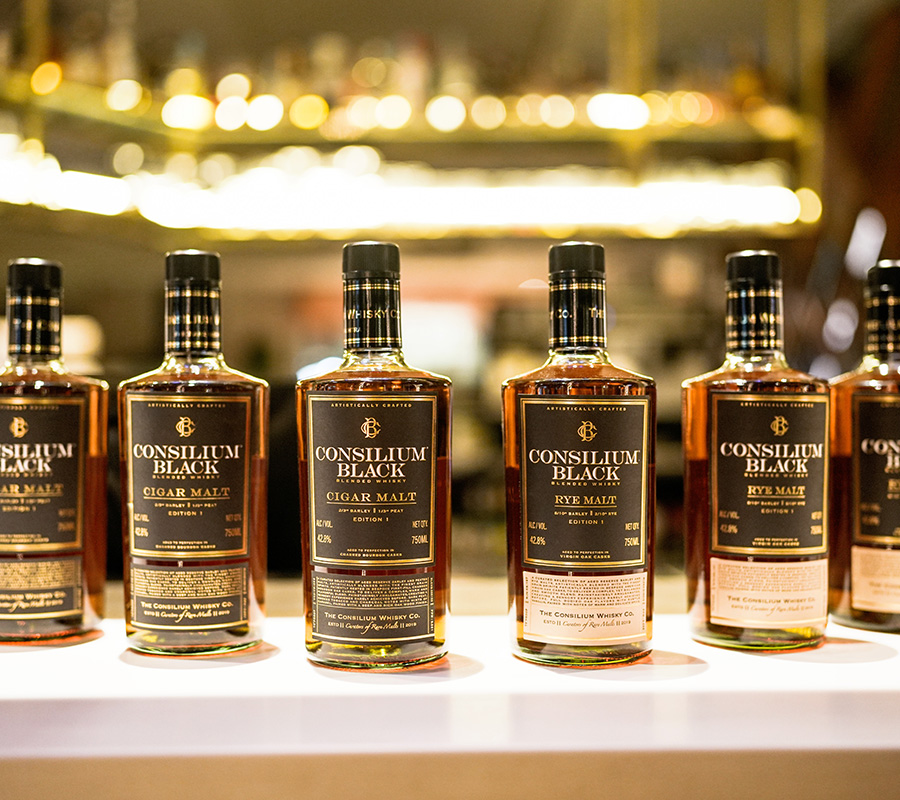 Newly launched Consilium Whisky Co. has introduced two distinctive whiskies—Consilium Black Blended Rye Malt Whisky and Consilium Black Blended Cigar Malt Whisky. These whiskies are blended and bottled in India while the primary whisky is imported.
Price: The Rye Malt is for INR 1,800 and The Cigar Malt is for INR 1,975
Availability: Mumbai
3. Quaffine
India's first coffee liqueur, Quaffine is made from cold-brewed coffee made from 100% Arabica beans. These beans are sourced exclusively from Chikamagalur, making this caffeinated spirit a hundred per cent 'Make In India' endeavour. Espresso martini? Yes, please!
Price: INR 1,650
Availability: Goa
4. Lone Wolf beer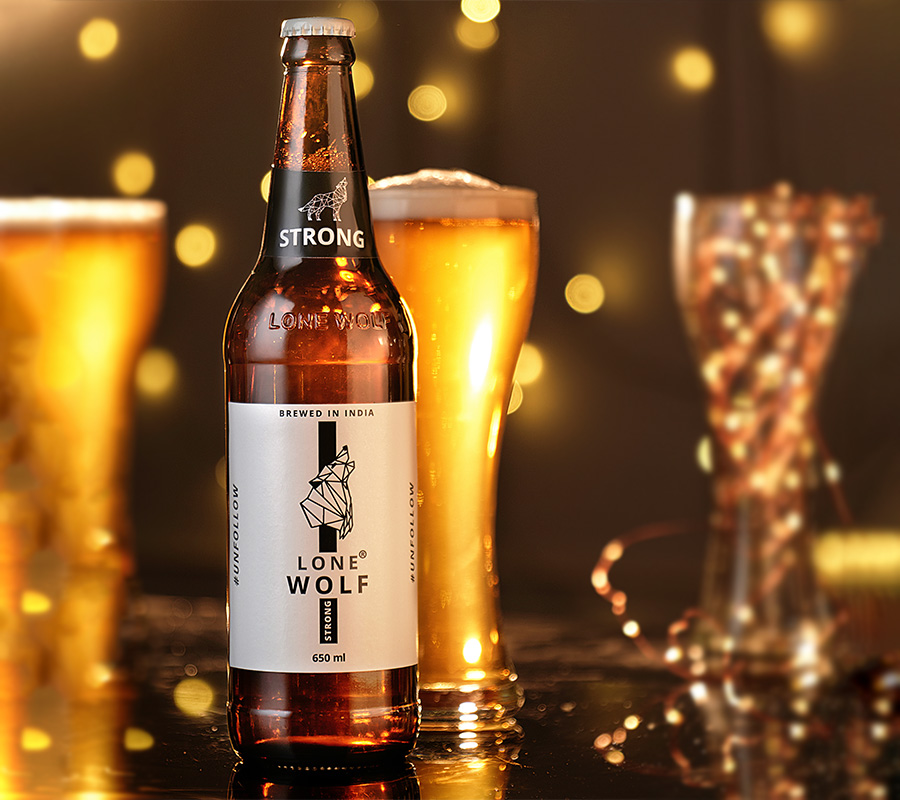 Delhi has a new bottled beer brand, Lone Wolf. Available in two variants, Lone Wolf Strong and Lone Wolf Mild Lager, the beers are available in pints. The beer is made from hops and yeasts imported from Germany and brewed in Punjab.
Price: INR 110 for strong and INR 85 for lager (in Delhi)
Availability: Delhi, Haryana and Chandigarh
5. Paul John Christmas Edition whisky
The limited-edition Paul John Christmas Whisky is now available in its fifth avatar. This year, the amber spirit emanates notes of chocolate, jammy fruits and sweet spices. The single malt is made from malts finished in ex-bourbon, brandy and peated casks.
Price: On request
Availability: Select cities in India
6. Camikara rum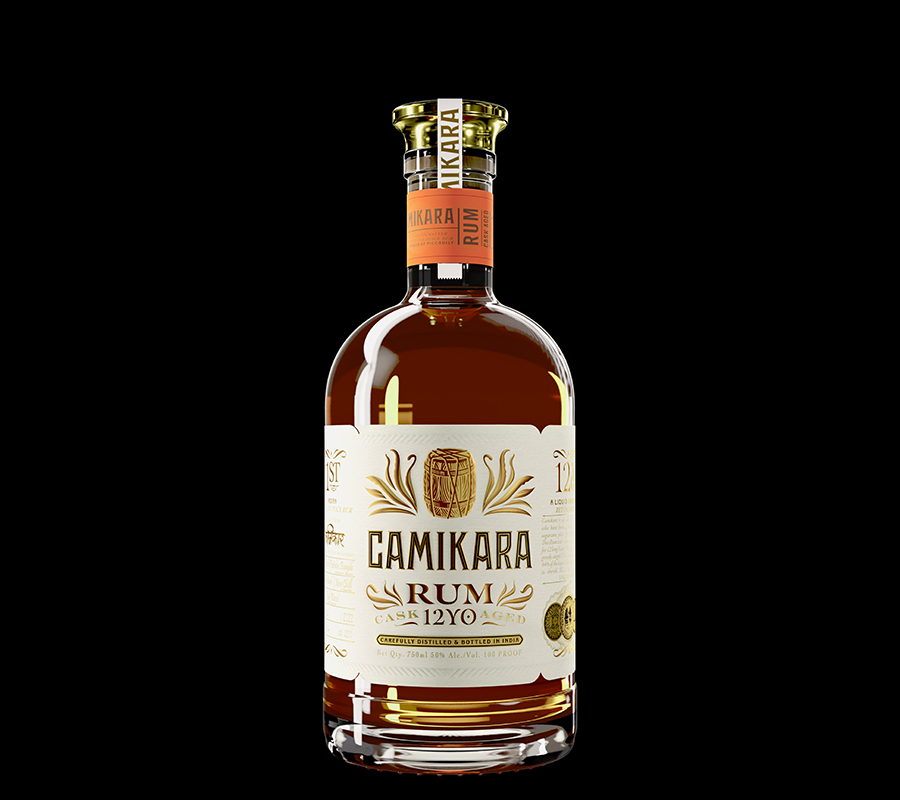 Touted as India's first cane rum, Camikara is distilled by Piccadily Distilleries. Aged for 12 years in ex-bourbon American oak casks, the rum is best enjoyed neat. There are only 3,600 bottles of Camikara rum available for retail, of which 2,400 are being exported. 1200 bottles of the rum have been allocated to India.
Price: INR 6,200
Availability: Haryana and Goa
7. X-Rated liqueur
The Campari Group has launched its vodka-based fruity liqueur, X-Rated, in India. The liqueur is made from ultra-premium French vodka, Sicilian blood oranges and fused with tropical mango and passion fruit juice sourced from Brazil.
Price: INR 3,000
Availability: Mumbai, Bengaluru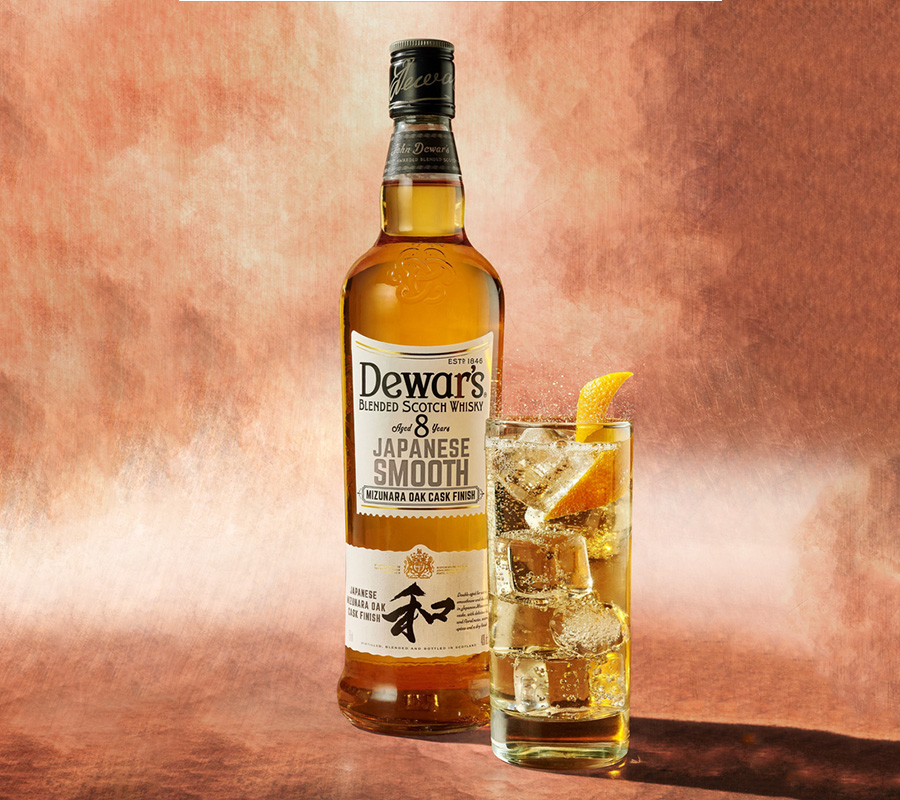 Dewar's Scotch Whisky has introduced a new eight-year-old expression, Dewar's Japanese Smooth. It is a combination of double-aged Scotch whisky which is finished in Japanese Mizunara Oak casks. The flavour profile of the whisky has notes of floral honey along with complex sandalwood aromas and hints of spice.
Price: INR 2,800
Availability: Mumbai
9. Pomona's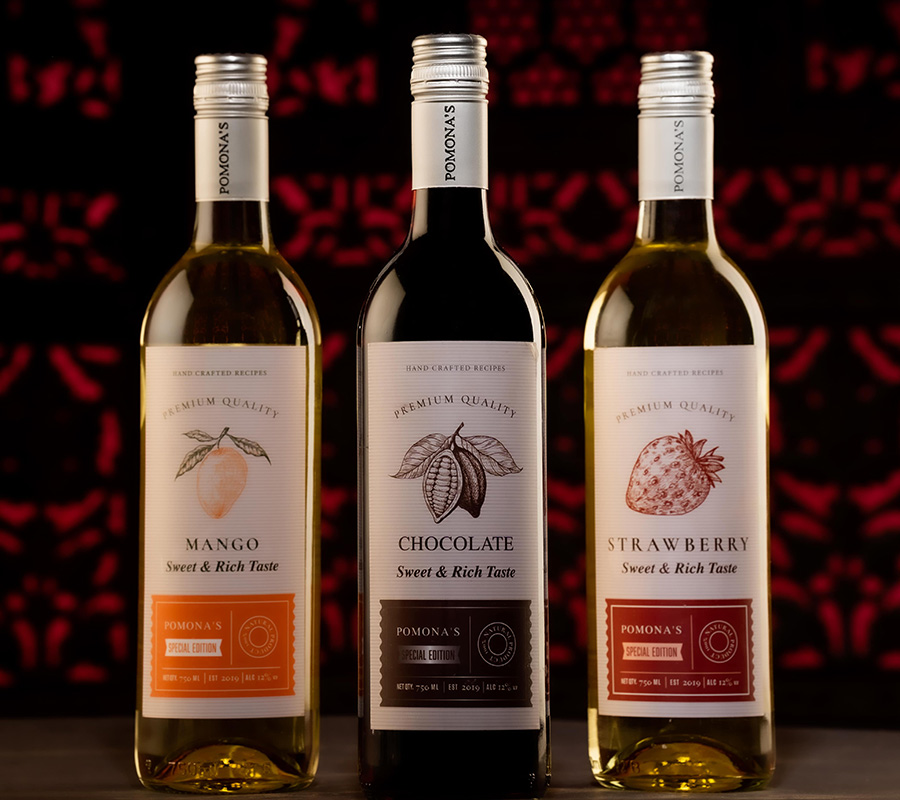 Hill Zill Wines has introduced a new brand of fruit-flavoured wines called Pomona's. The fruit-based wines are available in three flavours — strawberry, mango and chocolate. These wines can be enjoyed on their own or as delicious cocktails and sangrias.
Price: INR 550 onwards
Availability: Maharashtra and Goa
10. Christmas Apple Pie Mead from Moonshine Meadery's MeadLAB series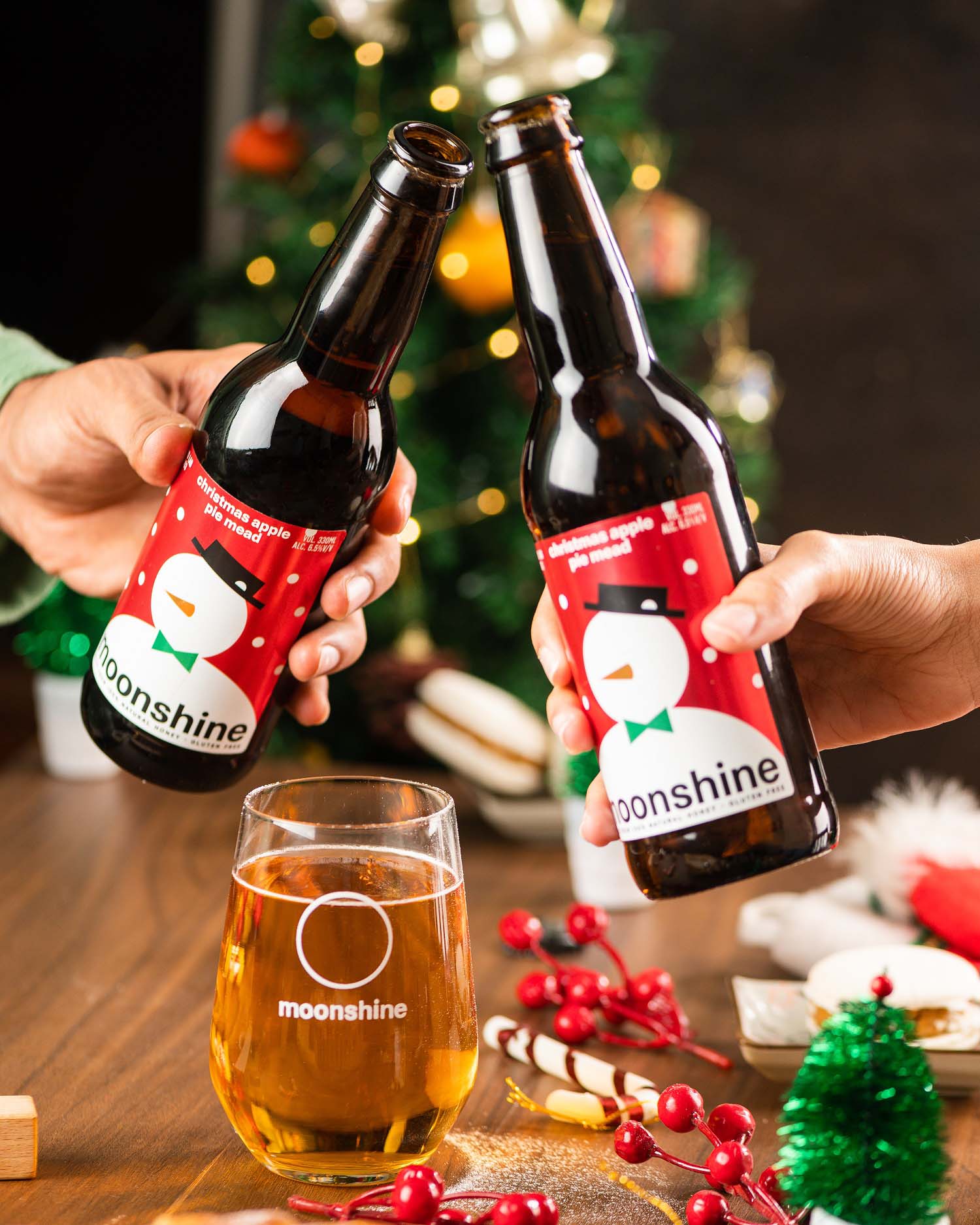 Moonshine Meadery has brought back its seasonal MeadLAB, the Christmas Apple Pie mead. It is made by ageing their flagship Apple Mead (made using multi-floral honey and Kashmiri apples) on typical Christmas spices — cinnamon, nutmeg and cloves.
Price: INR 199
Availability: Mumbai, Pune, Goa and Bengaluru
11. Skull X vodka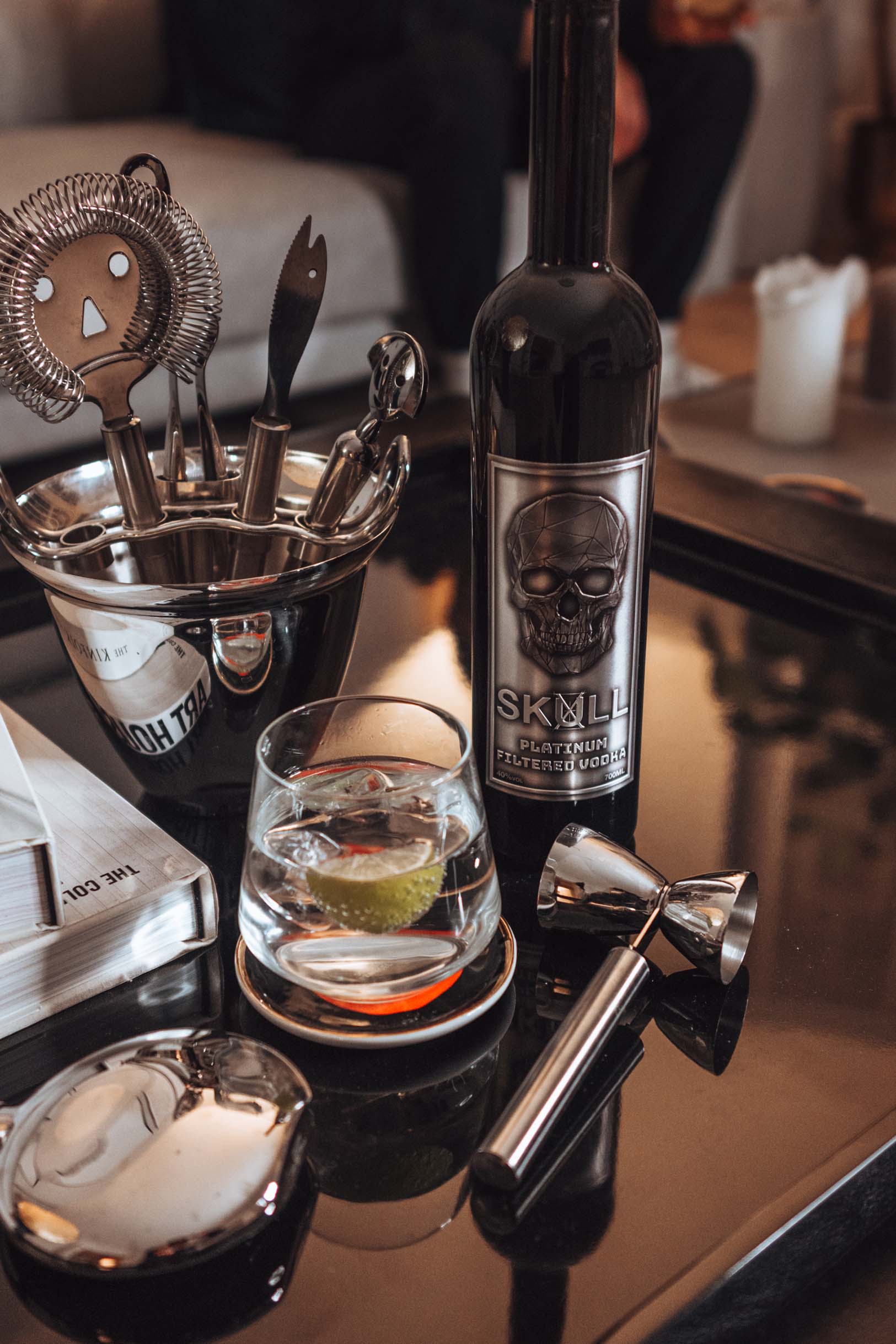 UK-based spirits brand has launched its eponymous vodka brand in India. SkullX is distilled five times in Slovakia and has notes of vanilla and mild pepper with naturally sweet undertones.
Price: INR 4450 (in Delhi) and approx. INR 3200 (in Gurugram)
Availability: Delhi, Gurugram
12. Skinny Witch Prosecco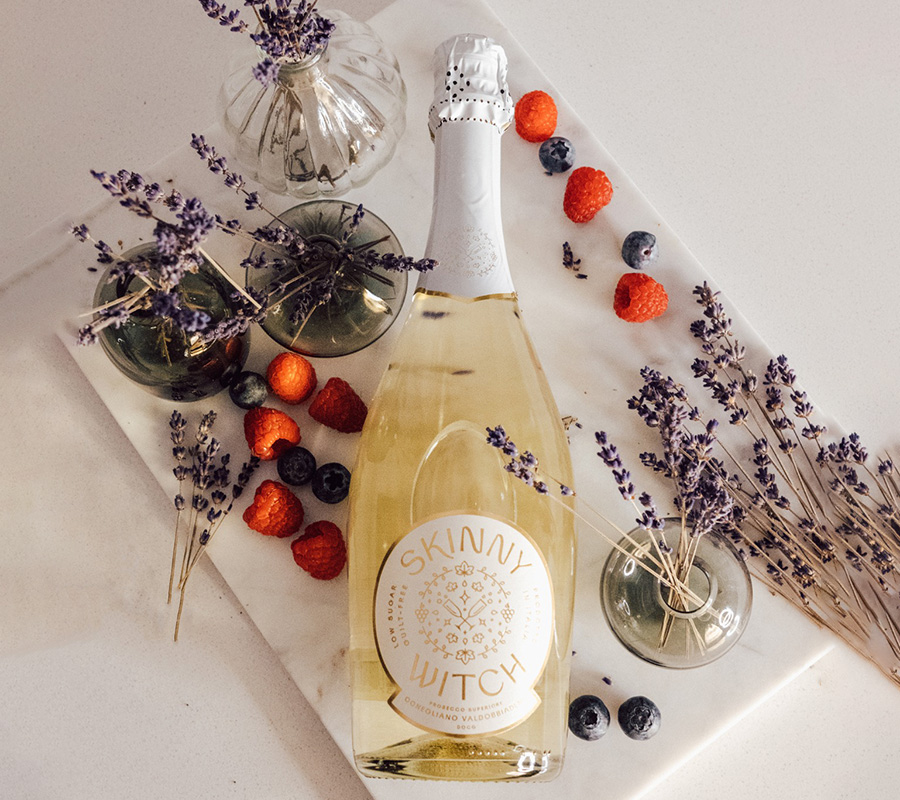 Also from the house of SkullX is an Italian Prosecco brand, Skinny Witch. These sparkling wines are available in two variants — Skinny Witch Rosé Prosecco and Skinny Witch Prosecco DOCG. The rosé sparkling is made from Pinot Noir grapes. Both Proseccos are light and refreshing.
Price: INR 3350 for Skinny Witch Rosé Prosecco and INR 2990 for Skinny Witch Prosecco DOCG
Availability: Delhi NCR
13. Soci gin
No new launches list will be complete without a new gin. Soci is a Goa-based gin which plays with botanicals such as cucumber, coriander, orange peel and black pepper. The theme is derived from the Garden of Eden and the forbidden fruit.
Price: INR 2,400
Availability: Mumbai and Goa
14. Heineken Silver beer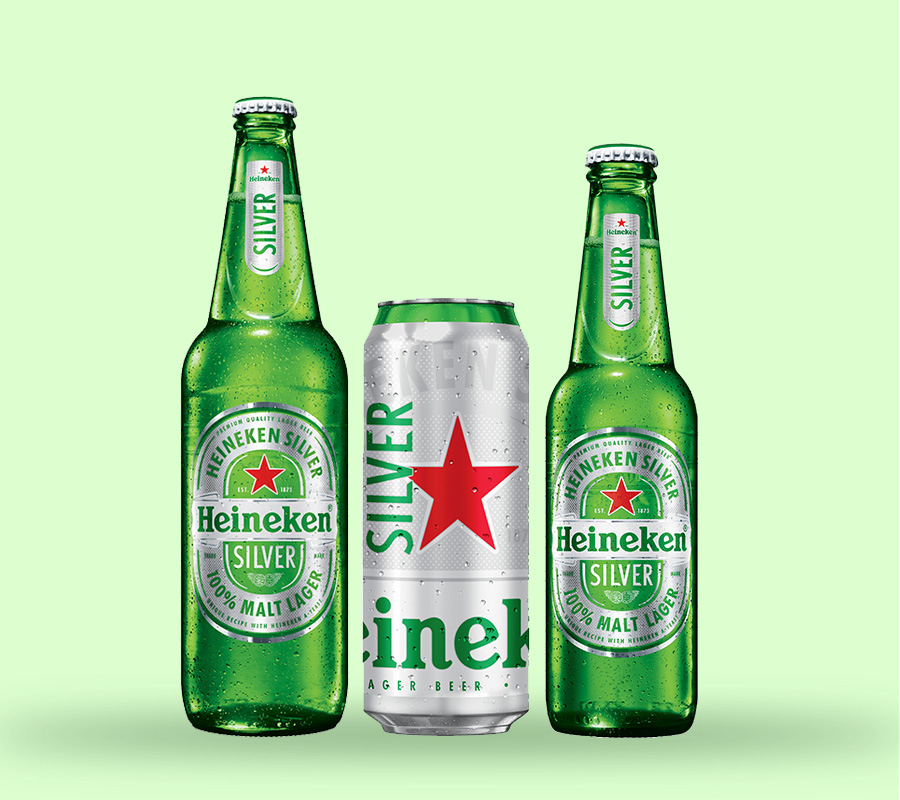 Heineken Silver is the newest beer to launch from the United Breweries kitty. This is an easy-to-drink lager brewed over 28 days. The beer comes in a sleek silver can and the iconic green bottle.
Price: INR 150-230 depending on size
Availability: Mumbai and Bengaluru 
15. Single Malts Of India Kuriniji by Amrut Distilleries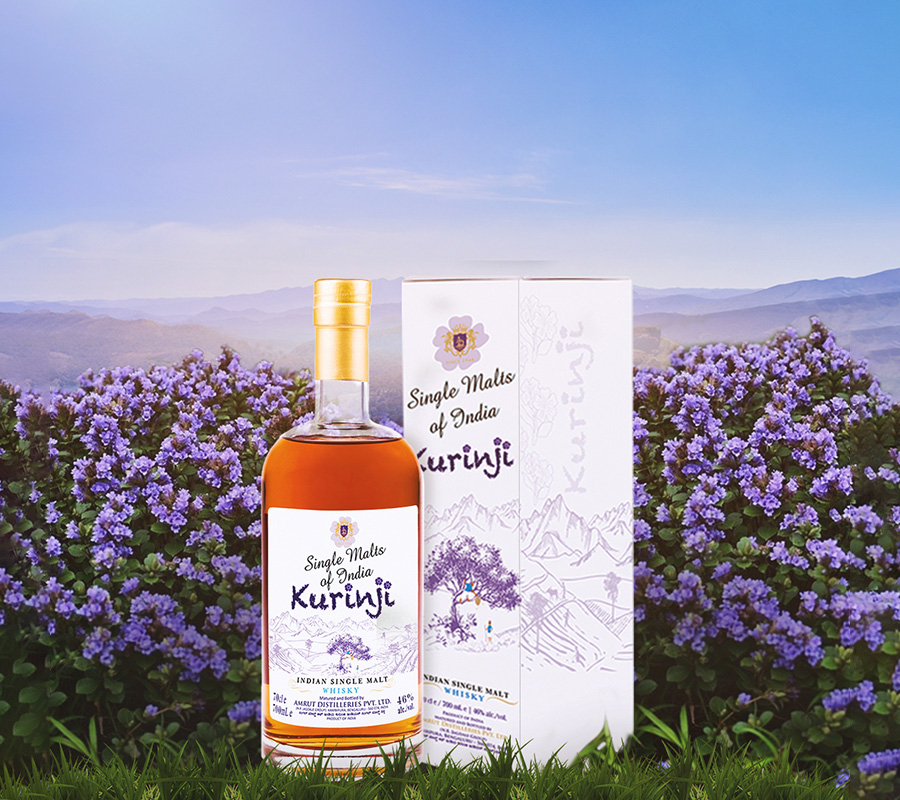 Amrut Distilleries have launched its second release under the banner of 'Single Malts of India'--Kurinji. Kurinji means love poetry in Sangam literature. In the case of this Indian single malt, the inspiration are the Kurinji flowers that bloom once every 12 years. The whisky too has floral notes with caramel and sweet spices backing it on the palate.  
Price: INR 5999
Availability: Bengaluru
16. Pistola Phoenix Añejo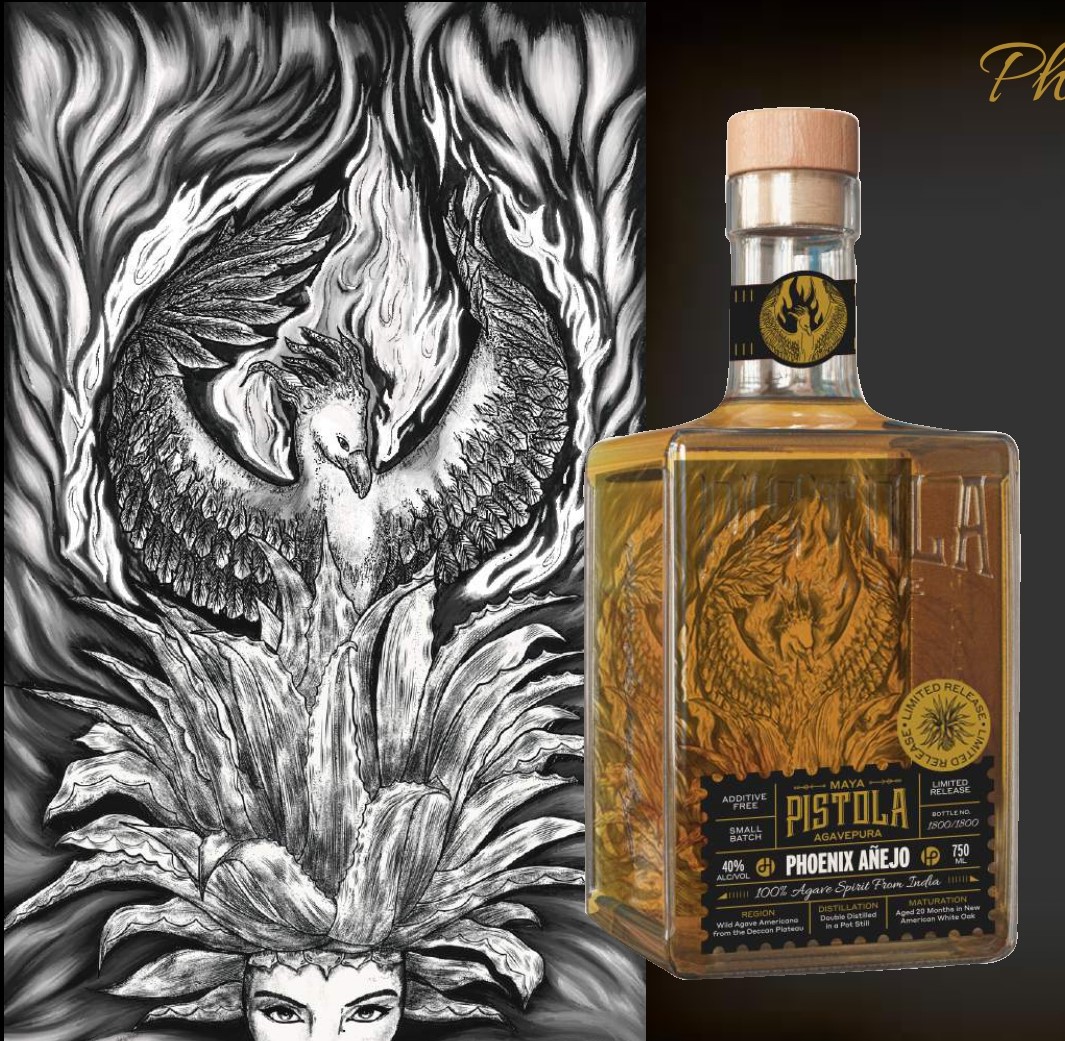 Pass Code Spirits Co, the folks behind Pistola 100% agave spirit, have introduced a limited edition expression that was a positive result of a horrible accident. The Pistola rickhouse caught fire in 2021 where the ageing barrels of the agave spirit went up in flames. These bottles were the only liquids salvaged only because they were in stainless steel tanks. This limited release Añejo, aged for 20 months in virgin American white oak casks, has vanilla and butterscotch notes with
hints of caramel and toast.
Price: INR 8500
Availability: Mumbai 
17. Limon Spritz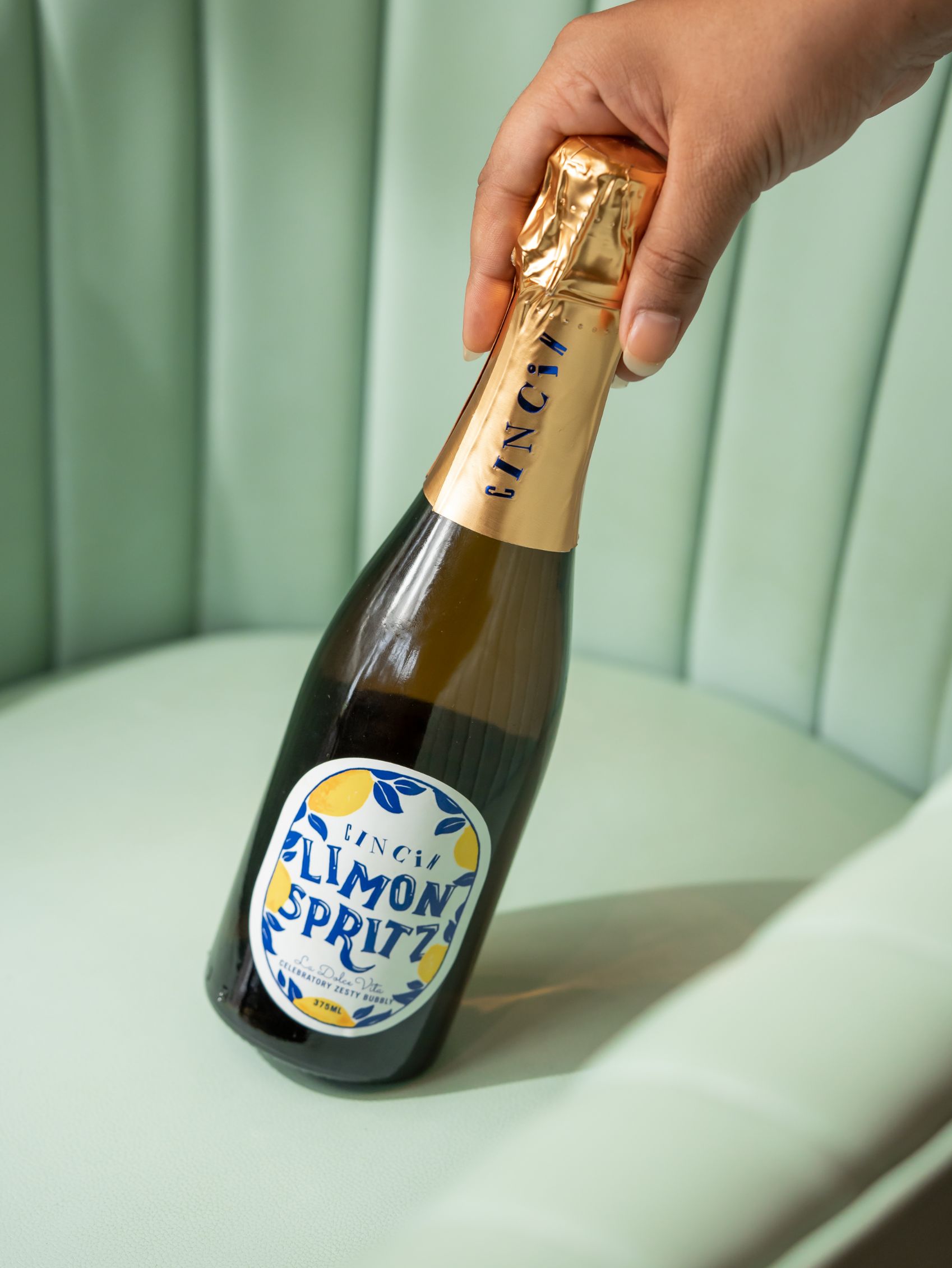 Mumbai-based popular Italian restaurant, CinCin, to celebrate its fifth anniversary, has launched its house sparkling wine, Limon Spritz. Made using the finest lemons, this fresh and zesty wine is a product of The Fratelli vineyards, CinCin's Limon Spritz is a zesty and refreshing sparkling wine with notes of key lime, pink grapefruit zest and lemon peel with fresh green apples, ripe pineapples along with bright acidity and silky fine bubbles.
Price: INR 1800 plus taxes
Availability: CinCin, Raheja Towers, Near Dena Bank, Bandra Kurla Complex, Bandra East, Mumbai
18. Little Greedy Angels 8-Year-Old by Amrut Distilleries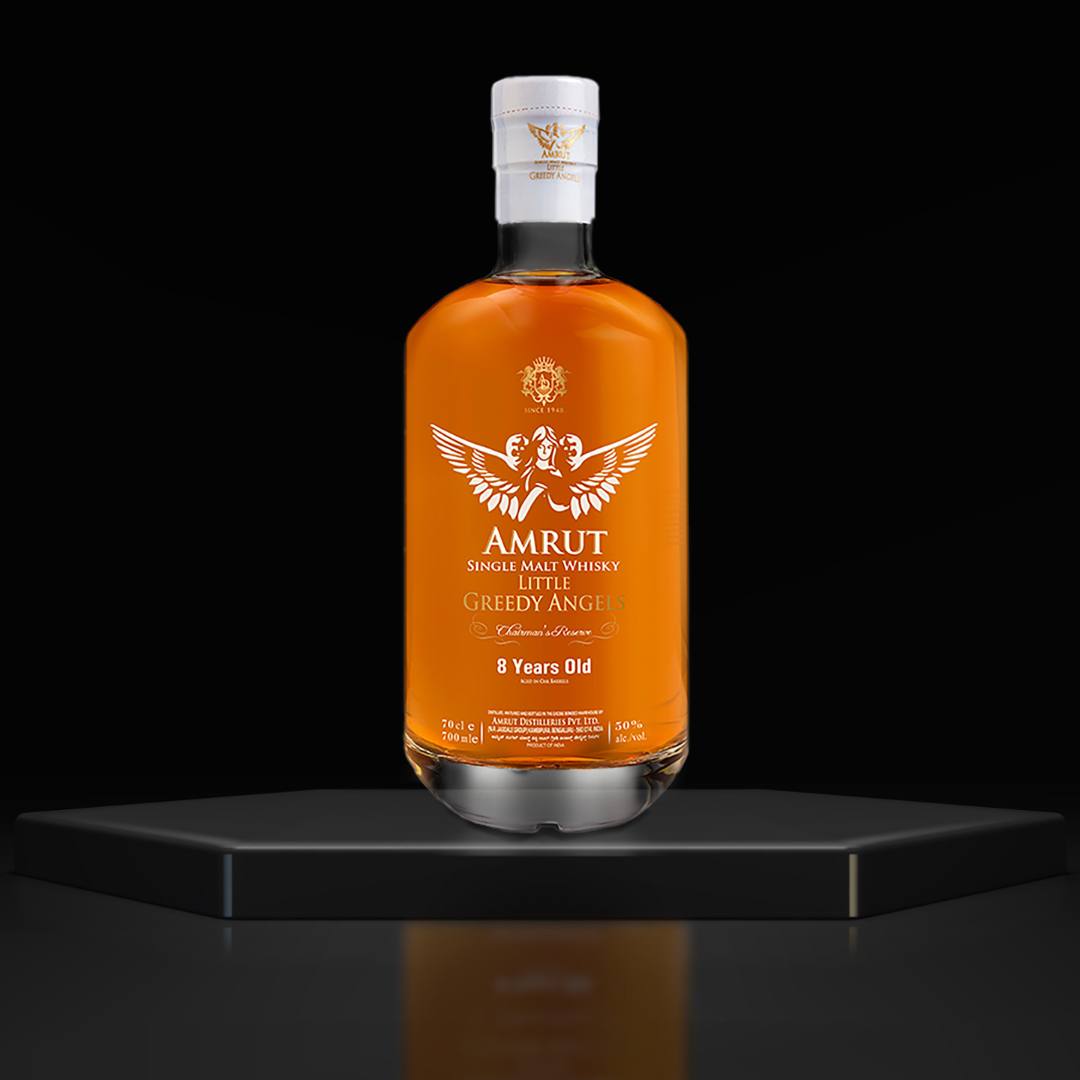 Amrut Distilleries has also introduced Little Greedy Angels Chairman's Reserve series. This is the first Indian single malt that is peated in-house at Amrut with peat sourced from Aberdeenshire, Scotland. Little Greedy Angels is a limited edition whisky with tropical fruits as its dominant note on nose and palate that then evolves in to caramel and honey.
Price: INR 23999 
Availability: On request
Photo: Shutterstock; respective brands