To lure and excite the whisky-drinking nation, Bacardi India has introduced Dewar's Japanese Smooth, a new expression that combines the whisky-making heritage of Scotland and Japan. The new Japanese expression is made from Dewar's double-aged whisky that is then finished in Japanese Mizunara Oak casks. The new launch is the first from Dewar's Cask Series to be introduced in India.
Dewar's Japanese Smooth benefits from the porous nature of the Japanese oak that imparts sweet-spice notes of cinnamon and complex earthiness. This is balanced by floral and honey notes. The whisky is part of four from the Dewar's Cask Series—the other expressions are Portuguese Smooth made in a port cask finish, Caribbean Smooth made in a rum cask finish and Ilegal Smooth made in a mezcal cask finish. All these whiskies are a skilful combination of oak marrying ageing process, where Dewar's blend is finished in vintage oak casks from different provenances.
As with all things Bacardi, the whisky was launched in Mumbai amidst great fanfare that included unique collaboration with visual artist Santanu Hazarika and clothing brand Walking Verticals as well as live performances by rappers Rae Mulla, SHAHRULE, DJ Shez, and DJ Proof.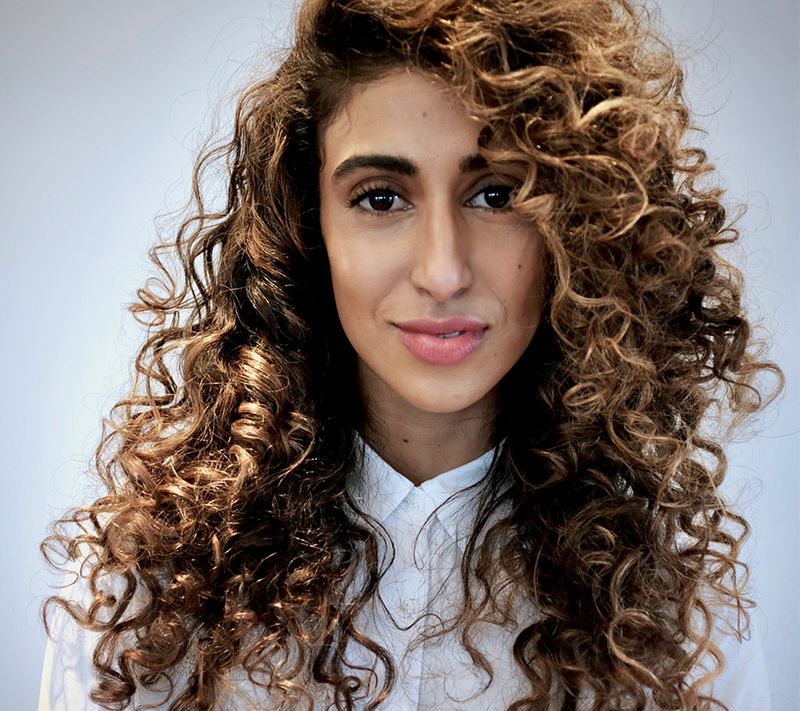 We spoke to Zeenah Vilcassim, Director-Marketing, Bacardi in India on the sidelines of the launch in Mumbai for Dewar's Japanese Smooth to know more about the whisky, the Indian whisky-drinking consumers and future launches.
Edited excerpts:
1. What was the intention behind introducing the Cask Series in India with Dewar's Japanese Smooth?
As the number one market globally for whisky, India presents an exciting growth opportunity and product innovation in this segment is a key focus area for us. Our Cask Series was introduced globally back in 2019 to offer consumers a window into the beauty of unique flavours from across the world, and we are constantly testing out a range of new and exciting products for our consumers.
In the recent past, Japanese culture and cuisine have been steadily increasing in popularity in India. Similarly, Japanese whisky has seen a rise in its popularity over the years. Keeping this in mind, we have introduced Dewar's Japanese Smooth, which is the latest addition to the existing Cask Series globally, and the first of the portfolio to be launched in India.
This indulgent and pleasurable whisky also comes with a rare breadth and depth of complex and subtle flavours. Mizunara is regarded as a status and luxury symbol amongst the Japanese people, making it ideal for a time when more consumers are shifting towards premium spirits.
2. Why did you choose Dewar's Japanese Smooth as an expression over others for India?
Today, we have seen a huge uptick in the number of consumers who are open to experimenting, with 20% of consumers open to exploring drinks that weren't on their radar pre-lockdown, especially premium products as per the Bacardi Cocktail Trends Report 2021. Additionally, there are signs of the growing influence of Japanese culture in India – that combined with more openness to experimentation in the market made Dewar's Japanese Smooth the ideal expression for us. Scotland and Japan are renowned for whiskies that are well-crafted and of high quality, making the launch perfect for the Indian consumer who is now seeking premium drinking experiences.
3. While whisky has a long legacy in India, how will Dewar's Japanese Smooth approach the same audience in a new way?
Over the past few years, the demand for premiumization has increased significantly. According to IWSR 2021 data, super-premium spirits in India have grown by approximately 74% from just 2020 to 2021. This growth is paralleled by a shift in consumer preferences, wherein more Indian consumers are choosing to drink less but better, preferring a more refined taste in their spirits.
These discerning consumer choices combined with an open and experiential palate led to our foray into the production of the Mizunara Oak finished whisky. The Dewar's Japanese Smooth launch also serves as an ode to India's long legacy of drinking whisky which makes us confident that the product will be received well by our consumers. In the coming few years, we will continue to excite new-age consumers with the diversity and quality of our premium portfolio.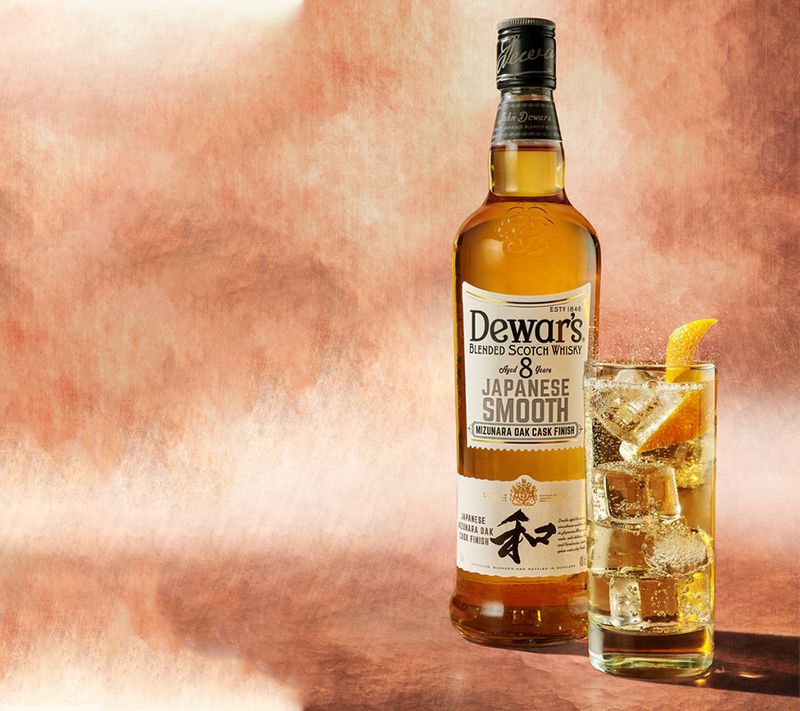 4. Do you think India needs to relook at the way it approaches whisky as a spirit/beverage?
The whisky segment in India is experiencing a lull when it comes to locally relevant innovation. Today, many of the brands in the Indian whisky category aren't Indian in their storyline, imagery, and overall nature – and from our research, that is exactly what consumers are looking for.
The challenge ahead for the Indian whisky segment is to stay relevant for the Indian audience and one way to do this is by innovating where the Indian consumer sees value. While the tastes and preferences of consumers are always changing, the idea is to keep working on creating new and relevant products. For instance, our premium Indian whisky, Legacy, is crafted with select Indian grains, which rivals the heavy hitters that are in the IMFL space while also echoing the 'vocal for local' sentiment with a product so unapologetically and proudly Indian. 
Businesses must understand that a purely global strategy is not going to work in India and understanding consumer nuances is critical for success. In the coming years, we, at Bacardi in India, will continue to embrace adaptability and agility to give our consumers relevant products and experiences that they enjoy and care about.
5. You mentioned that in five years, dark spirits will lead the way for Bacardi in India. What is driving this redirection? 
While we are the market leaders of white spirits in India, the consumer trends indicate that the dark spirits segment is primed for its next stage of evolution in the alcobev space. While we've been in the brown spirit space for a while, this piqued our interest further in the category. This is why Bacardi in India is looking to expand on its already robust portfolio of dark spirits today.
With the plan to establish Bacardi in India as a serious player in the whisky space, we have launched a host of dark spirits in the market in the recent past. Some of these include Legacy, our first Indian-made whisky offering; Dewar's Japanese Smooth; and Good Man, our first-ever in-house brandy in India. These are in addition to our existing portfolio which includes William Lawson's and Dewar's.
With these trends and the overall growth of whisky as a category in India, we are set to be known as serious players in the brown spirits space in the coming five years.
6. Are there more expressions from the Cask Series expected in India? When and which ones?
Dewar's houses an innovative collection of eight-year-old Cask Series, the latest introduction to which is Dewar's Japanese Smooth in India. Our legacy of constant innovation has been spearheaded by the Master Blender Stephanie Macleod, and we are constantly testing out a range of new products, including potential products for the Cask Series portfolio to be savoured by consumers looking for something unique in an otherwise traditional space. We are looking to launch our second one for the Indian market next year, so stay tuned!
Dewar's Japanese Smooth is available in Delhi, Gurgaon, and Mumbai in 700 ml bottles.
---
Photo: Bacardi in India