Dads are a child's first superheroes—for little boys, fathers are real-life role models to look upto and for little girls they are the pillar of support they can always rely on. These men in a family unit work as the foundation on which happiness and fulfilment is built, and they deserve full credit.
If you're exhausted of grooming and tech presents and are looking to express your gratitude differently for the father figures in your life, might we recommend a nice and thoughtful bottle of spirit. Here are 12 new spirits and drinks perfect for Father's Day celebrations:
1. Seagram's Longitude 77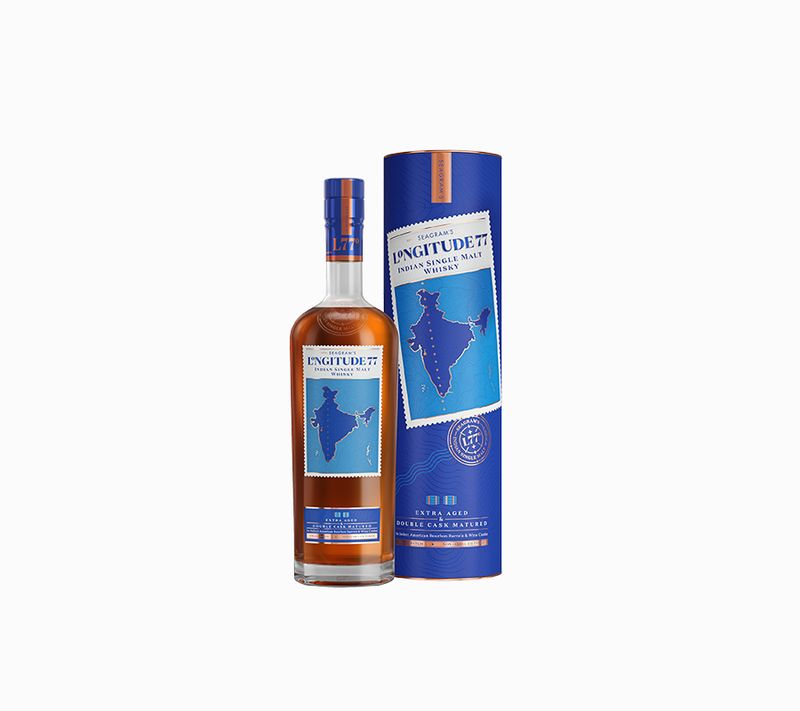 Pernod Ricard India has introduced Seagram's Longitude 77, an Indian single malt whisky. The whisky names the longitude that mark's India's position on the world map while the packaging pays tribute to the colour indigo. The small batch whisky is made using local ingredients. 
Price: Yet to be announced
2. Ardbeg Smoketrails Manzanilla Edition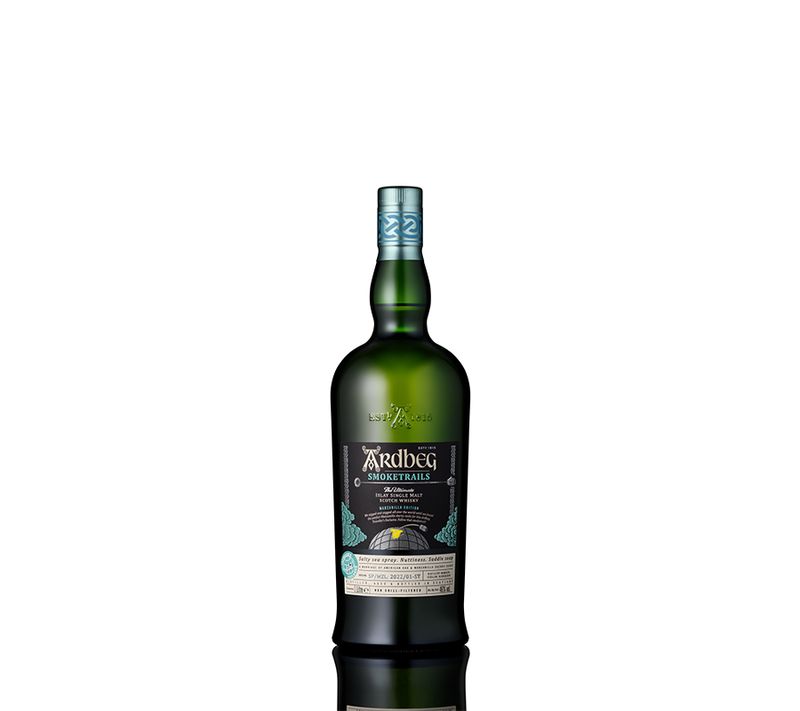 Islay-based single malt brand Ardberg has launched new series exclusively for travel retail segment. First in this series is Ardbeg Smoketrails Manzanilla Edition. Available only at Mumbai Duty Free shops, the whisky is the classic Ardberg single malt, aged in American oak barrels, which has been further aged in Manzanilla sherry casks from Sanlúcar de Barrameda on Spain's Atlantic coast. The result is a salty, maritime character combined with a powerful blast of classic Ardbeg smoke.
3. Two Indies White Rum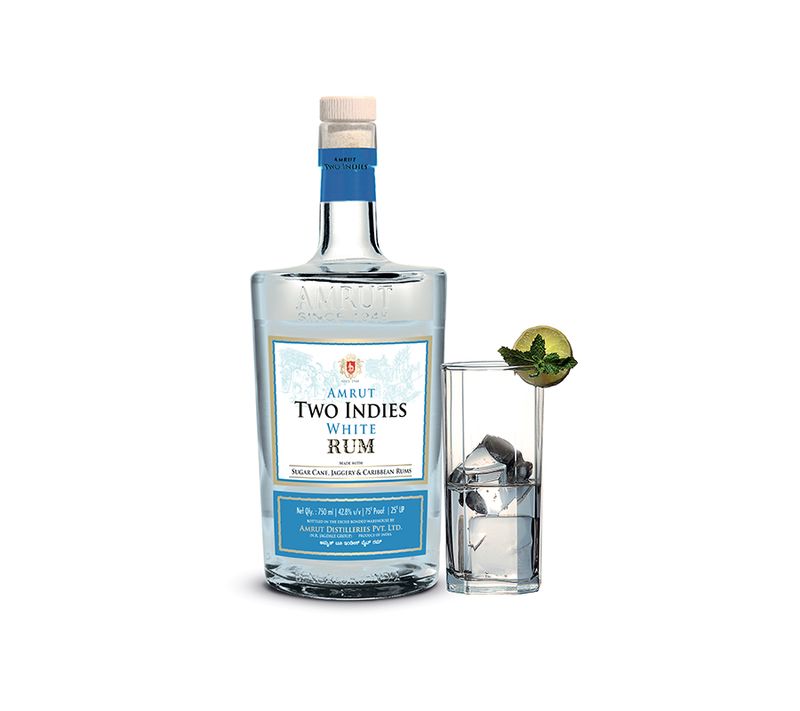 From Amrut Distilleries comes Two Indies White Rum, which is a trifecta of three rums: Jaggery rum made using jaggery from Mandya, Caribbean rums sourced from the exotic islands and a grand finale of sugarcane rum, distilled from cane grown by Amrut.
Price: Rs 1899 for 750ml bottle in Karnataka
4. The Macallan Harmony Collection Smooth Arabica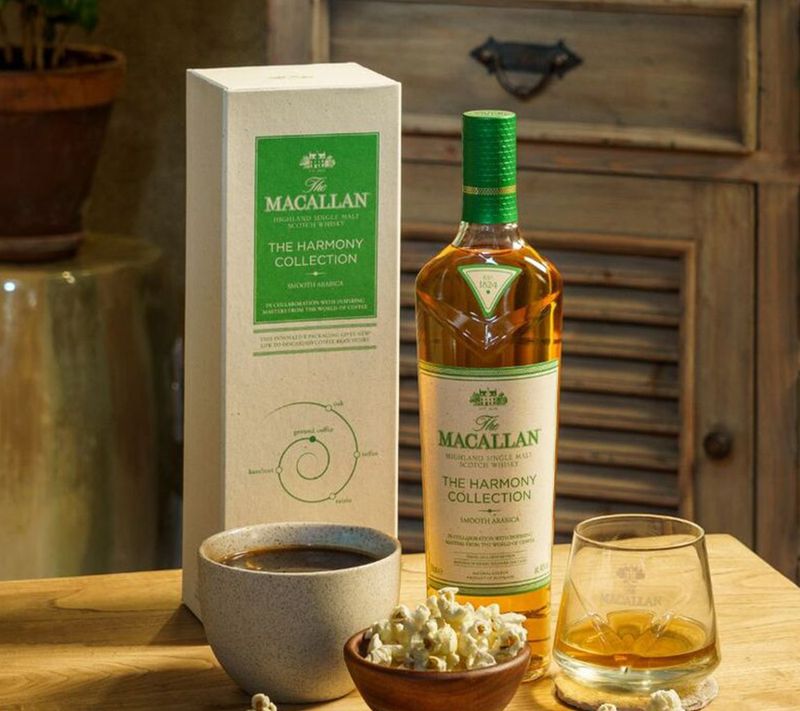 The Macallan Harmony Collection Smooth Arabica celebrates the world of coffee and is inspired by the Ethiopian Arabica coffee bean. Its hybrid packaging was created using repurposed and recycled materials including discarded coffee bean husks. The intensely flavoured whisky has been created to pair with coffee. Another travel retail release, the whisky will be exclusively available at the Delhi, Mumbai and Hyderabad International Duty Free stores.
Price: Price on Request
5. Limited edition whiskies to celebrate Beam Suntory's centenary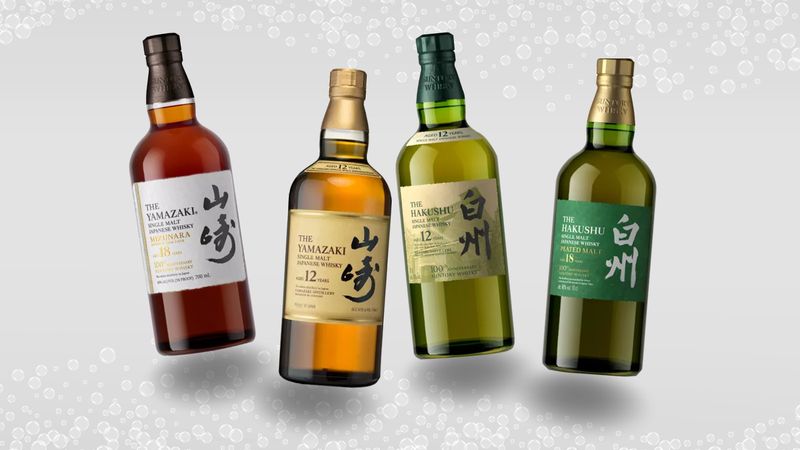 Yamazaki 18-Year-Old Mizunara:  is a single malt that has been aged for a minimum of 18 years in Mizunara oak casks. The whisky has rich and elegant notes of dark cherry and ripe peach, with hints of cinnamon and nutmeg. 
Yamazaki 12-Year-Old: The single malt comprises of selected malt whiskies all cask-aged for a minimum of 12 years. This special limited-edition bottling was created in honour of Suntory Whisky's centenary. The bottle design pays tribute to Yamazaki, while the whisky has notes of peach, tropical fruits, clove candied orange and vanilla.
Hakushu 18-Year-Old Peated Malt: The whisky has a selection of malt whiskies all aged for a minimum of 18 years in various casks. The master blenders work with peat, while softening the palate using the exceptional mountain water of the area, filtered through ancient granite rocks. The result is a spicy, peppery welcome, a slow wave of smoke that deepens as it reveals its herbaceous notes and green fruity undertones.
Hakushu 12 Single Malt: This 12-year-old single malt also uses peat to soften the palate and create a fresh and gentle smoky single malt whisky, a true revelation in Japanese single malts.
All four whiskies are available in select global markets within the United States, United Kingdom, Europe and Asia.
6. El Compadre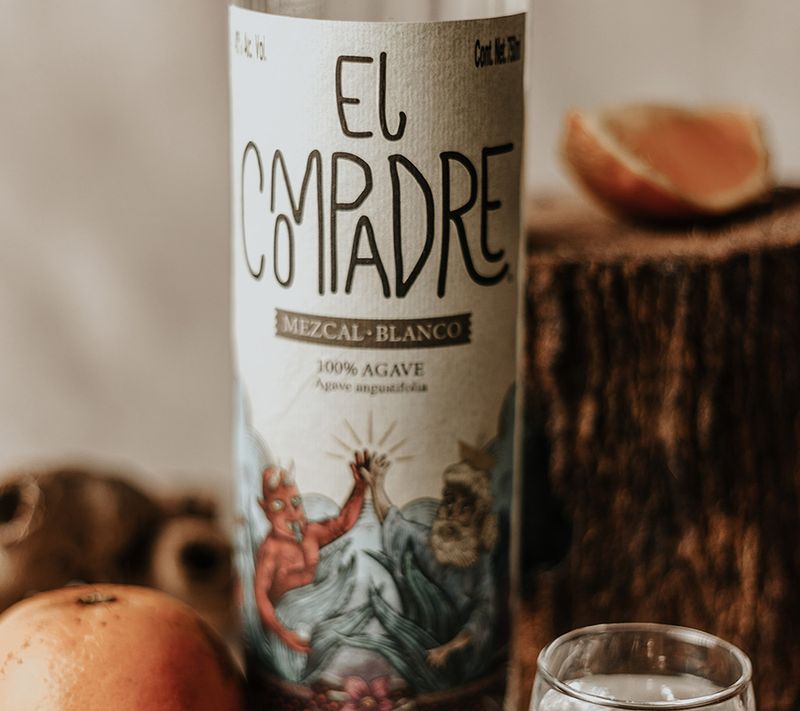 El Compadre is a mezcal from Mexico made using 100 per cent blend agave espadin, double distilled in copper stills. Roasted and concocted by the maestro mezcalero. El Compadre mezcal has a blend of earthy, citric and sweet notes infused with the enthralling scent of dark chocolate. 
Price: Rs 7750 for 750ml bottle in Mumbai
7. Indri Dru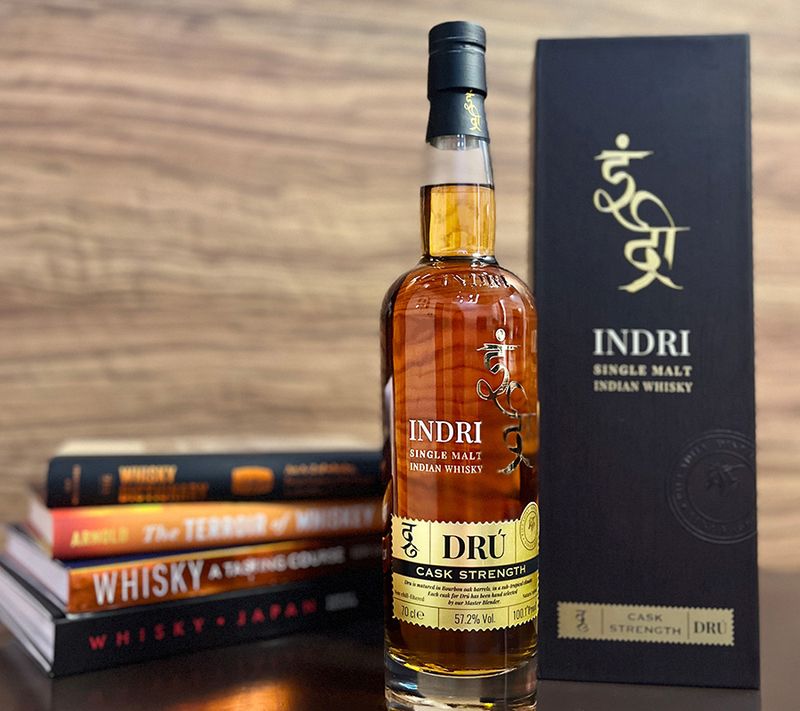 From the makers of award-winning Indian single malt, Indri, comes Dru. Dru in Sanskrit means wood, tree or a vessel made of wood. Indri Dru is a new variant that a cask strength expression, where selected ex-bourbon barrels are handpicked and married together. Dru is bottled at 57.2% ABV and will be available in the UK, Europe, USA and rest of the world effective July 2023. 
Price: Yet to be announced
8. Salud Cusp London Dry Gin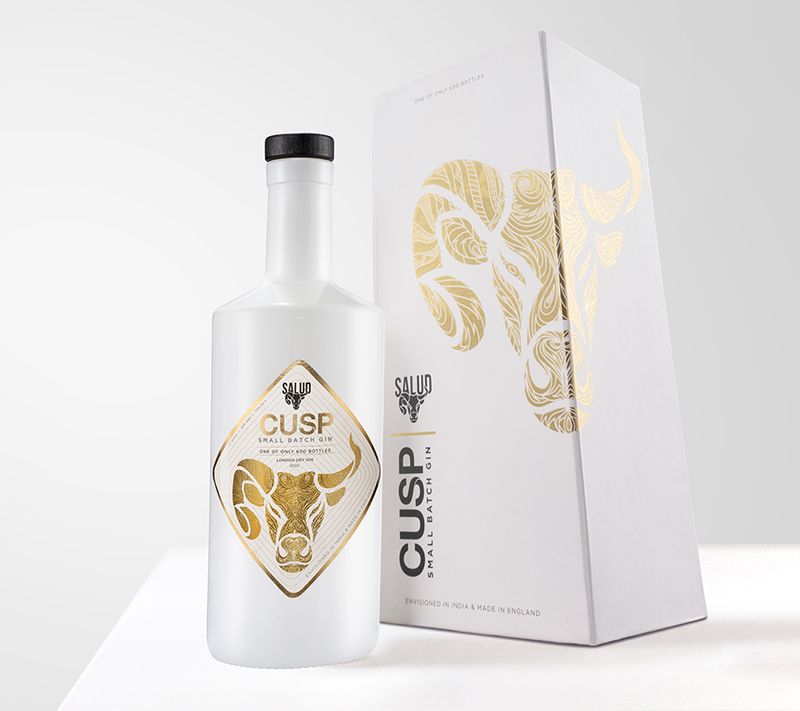 Salud Cusp London Dry Gin is a limited-edition small-batch craft gin that was envisioned in India and crafted in the UK. The limited-edition collection of 600 bottles of the gin offers juniper notes with the freshness of coriander, zest of orange peel and the tang of hibiscus. The Salud Cusp London Dry Gin will be initially launched in Goa, followed by Karnataka. 
Price: Rs 3450 in Goa and Rs 4950 in Bengaluru for a 700 ml bottle.
9. Baagh gin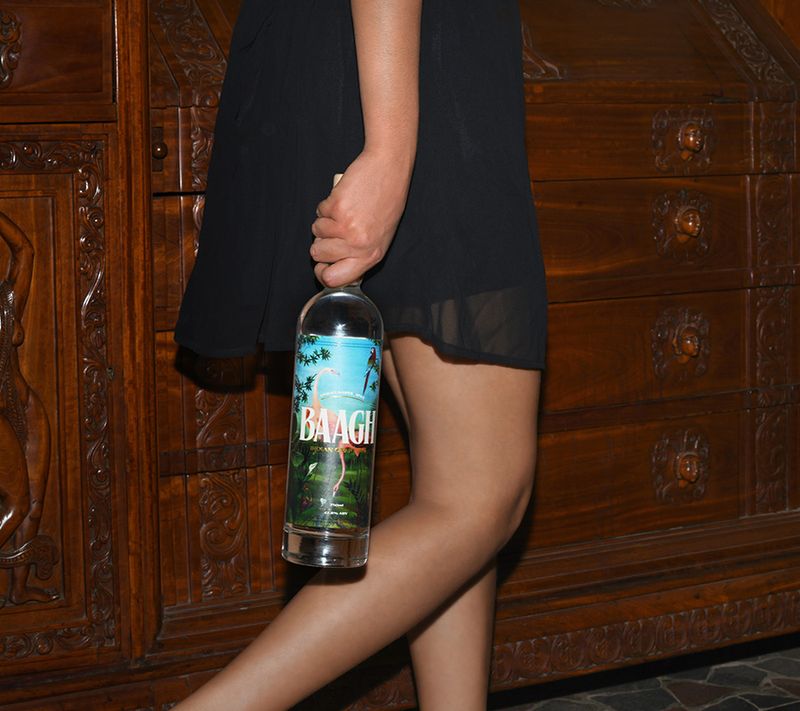 Chhota Hazri Spirits has launched Baagh, a modern Indian craft gin in Mumbai and Pune. Baagh gin boasts a citrus-forward profile that combines the zesty tang of Nagpur orange and the crispness of lime, complemented by subtle hints of spice. The name Baagh, which means 'garden' in Hindi, is a nod to the importance of preserving our natural world. To that end, a portion of the profits from Baagh will be dedicated to agrobiodiversity and re-wilding initiatives in Assam, in partnership with The Balipara Foundation. The distillery also sources ingredients from local farmers, ensuring that the land and its people benefit from the production process.
Price: Rs 1950 for 750ml in Maharashtra
10. Bushmills 12 Year Single Malt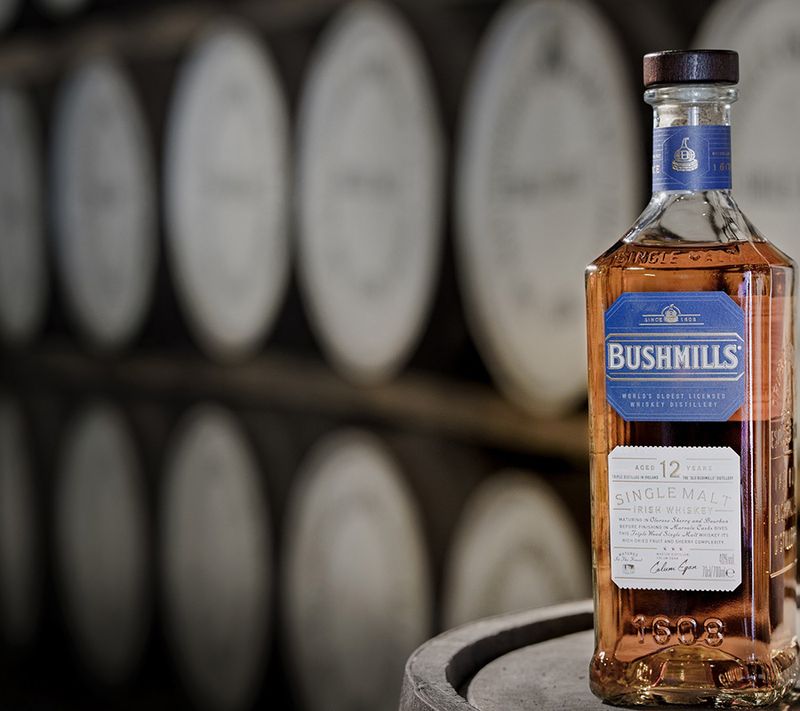 Bushmills 12 Year Single Malt Irish whisky is known for its smooth, mellow personality. It has been aged in barrels that previously held bourbon and sherry for at least 12 years. The Bushmills 12 Year Old Single Malt Whisky is full-bodied and dark amber in colour, making it both complex and approachable.
Price: Rs 5999 for 750ml in Mumbai
11. Downing Street whisky
NeuWorld Spirits, an Indian alco-bev company has launches Downing Street whisky that has notes of spicy liquorice, with a hint of sweet and aromas of honey. The palate has distinct mandarin notes with chocolate-dipped raisins. 
Price: Rs 930 for 750 ml
12. Royal Tribe whisky
NeuWorld Spirits has also launched Royal Tribe whisky. The spirit has aromas of freshly baked plum cake drenched in honey, dark dried apricot and figs, while the palate has an aftertaste of creamy fudge and crushed almonds.
Price: Rs 680 for 750 ml. 
---
Photo: Shutterstock; respective brands