In this hook-up and break-up generation, it's rare to come across true love. Giving us lessons in unconditional love, trust, companionship, and communication, these famous couples in entertainment, politics, fashion and beyond are clearly crazy about each other. Just in time for Valentine's Day, we've rounded up some of our favourite celebrity love stories and influential duos.
1. Barack and Michelle Obama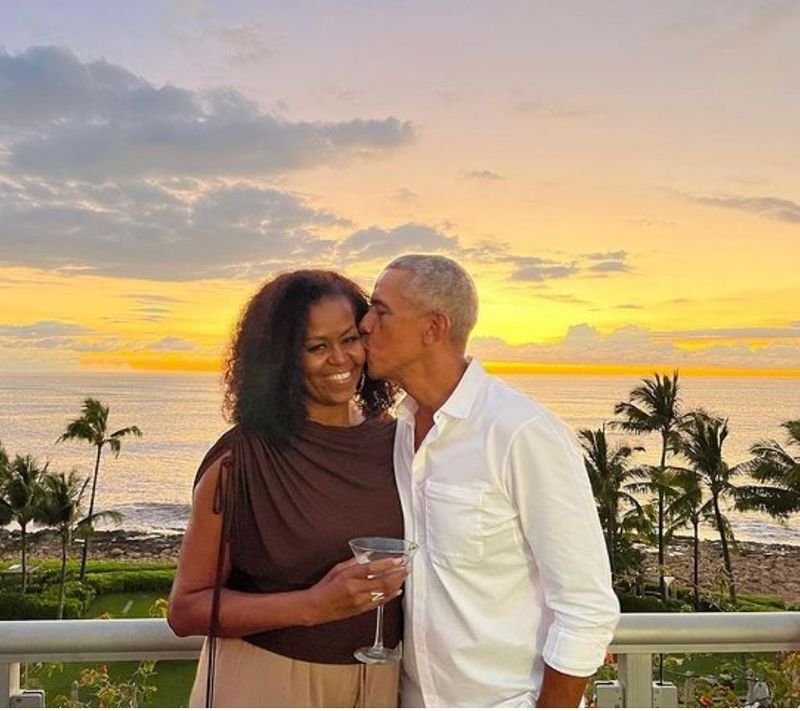 The Obamas made history in 2008 as the first black President and First Lady of the United States, and have continued to inspire us over the years. From sweet birthday tributes to adorable candid moments, the former POTUS and FLOTUS are a power couple that never fails to keep it real.
2. Meghan Markle and Prince Harry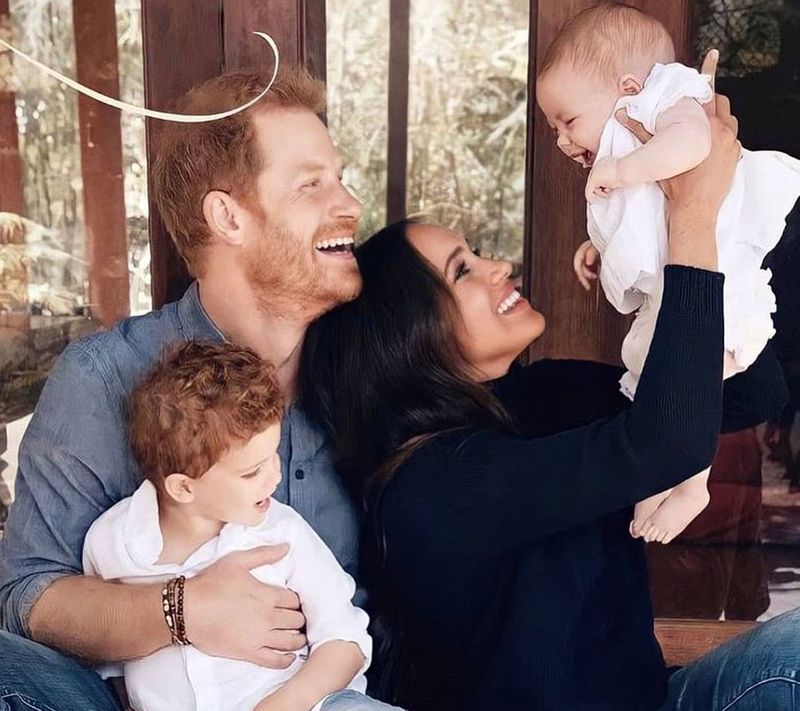 The two met each other through a blind date that was set up by their mutual friend. They are the classiest couple hands down! They have royalty, they have power, and they are so much in love. It just can't get better than this. Can it? From their whirlwind romance and hosting a star-studded wedding to renouncing their royal titles and moving across the pond, the Duke and Duchess of Sussex have kept us all on our toes—and been the epitome of #couplegoals through it all.
3. Priyanka Chopra and Nick Jonas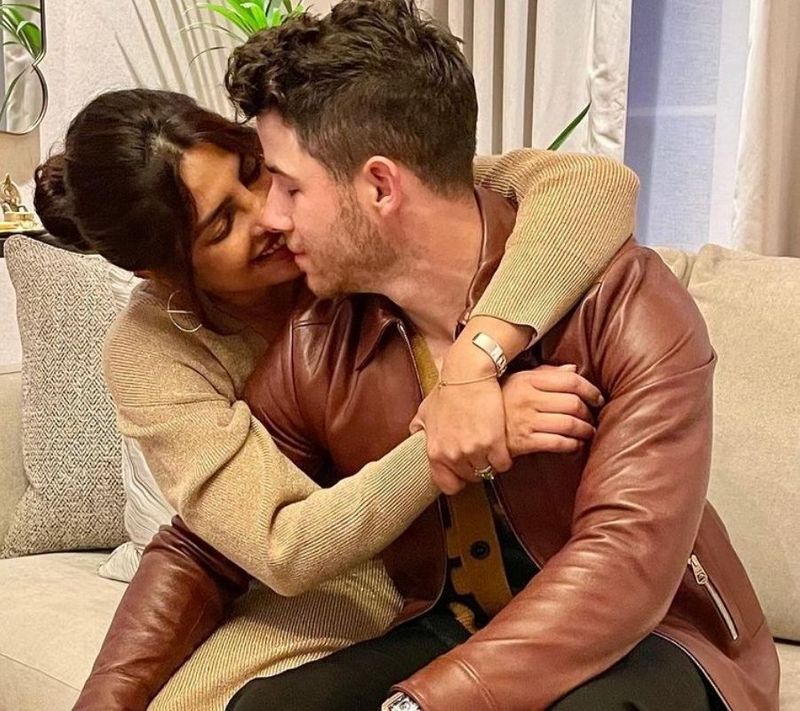 No one saw this relationship coming, and it came fast! After only a few months of dating, Nick Jonas and Priyanka Chopra got married in a series of elaborate ceremonies in 2018. Chopra herself admitted that she didn't expect things to get so serious. In an interview, she opened up about how Nick brings calmness in her wild life. She said, "He's so good for me because he grounds me so much. I'm a wild child, I do whatever I want whenever I want and he always supports me." She also revealed how she teases him by calling him 'Old Man Jonas', because he's "such an old soul." The couple recently welcomed their first child via surrogate.
4. Oprah Winfrey and Stedman Graham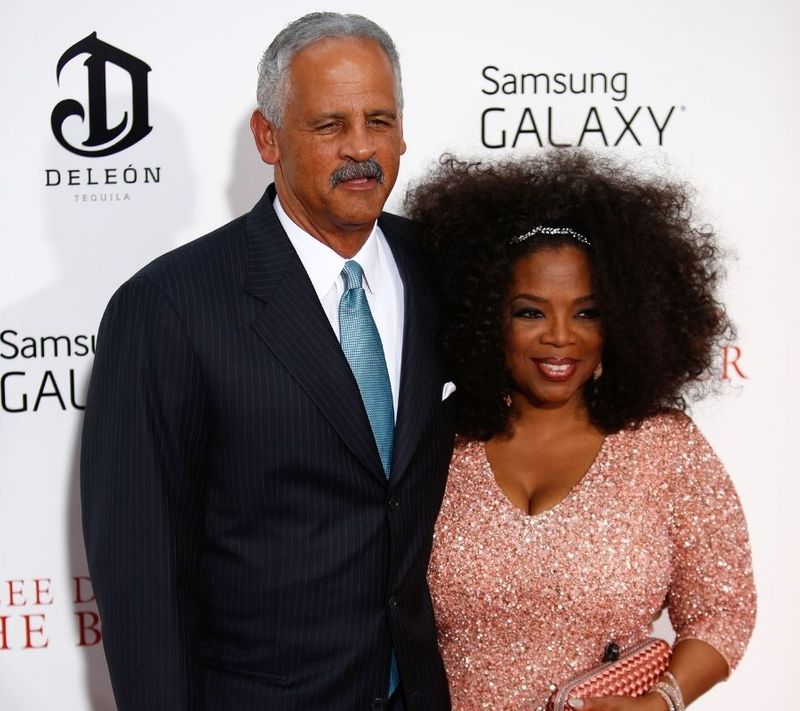 Oprah Winfrey and her long-time partner Stedman Graham have been together since her namesake television show debuted in 1986. Nearly 33 years later, the two are still together and more in love than ever. Although they were engaged in 1992, the two never officially married. However, their long-term partnership is clearly working for them, as they've lasted longer than many Hollywood marriages.
5. Ryan Gosling and Eva Mendes
This notoriously private Hollywood couple has managed to keep almost everything, even their marital status, under wraps throughout their 10-year-long relationship. From co-stars to co-parents, this couple is still going strong. "It sounds so cliché, but I never knew that life could be this fun and this great. It's heaven. It's like walking through a field of flowers every day. I live with angels," he said in an interview to People magazine. Could these two sound anymore enamoured? 
6. David Beckham and Victoria Beckham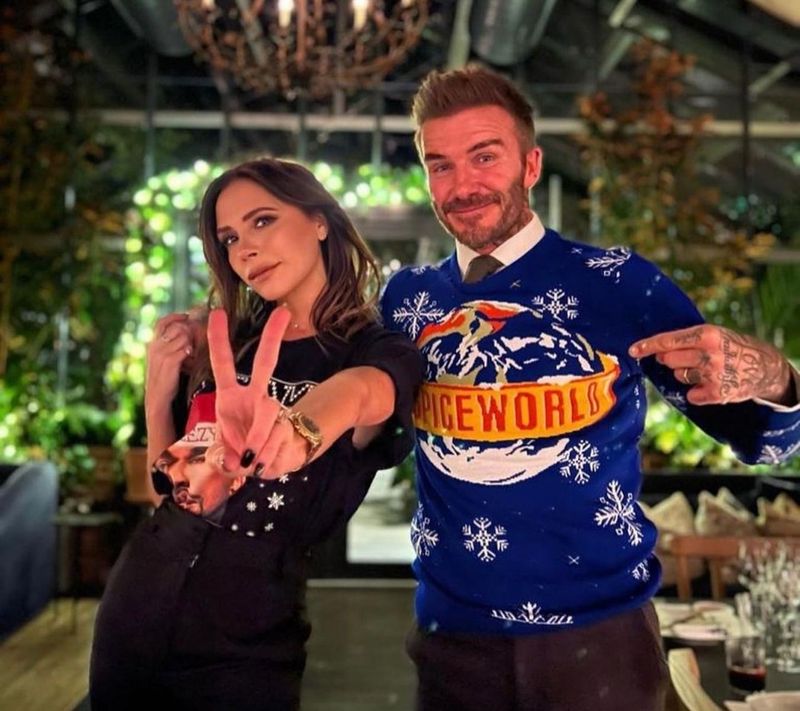 This iconic couple started dating when Victoria Beckham was Posh Spice and David Beckham was at the height of his soccer career. The two married in 1999 with a lavish wedding (complete with matching white looks, of course) and their reign as a power couple began. More than two decades later, Posh and Becks are still going strong. We don't think they make such couples anymore. Sigh!
7. Ellen DeGeneres and Portia De Rossi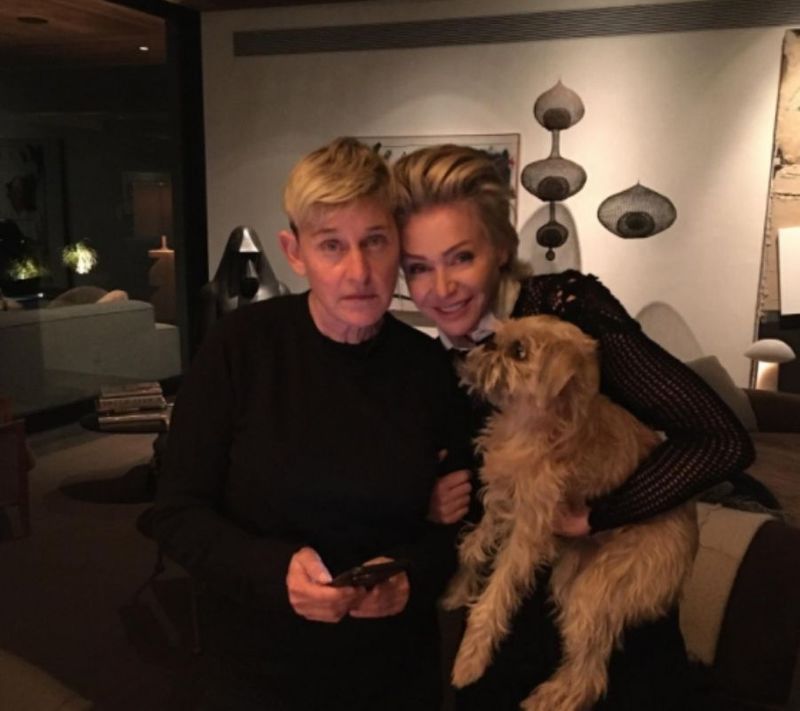 Quite possibly one of the most famous lesbian couples today, Ellen and Portia connected over their love of animals, vegan food, and of course, one another. DeGeneres opened up about how she and De Rossi keep their marriage grounded, despite rumours over the years that their relationship is in trouble."Her happiness is my happiness, and vice versa. True love is caring more about the other person's happiness than your own."
8. Will Smith and Jada Pinkett Smith
Jada auditioned for the role of Will's girlfriend on the hit series, The Fresh Prince of Bel-Air. While that role later went to Nia Long, it didn't stop the two from becoming friends, and soon enough their friendship turned into a full-blown relationship. In 1997, the Smiths tied the knot and in the years since, the couple raised their two children, Willow and Jaden, along with co-parenting Will's first son Trey. "We don't even say we've married anymore. We refer to ourselves as life partners," Smith said in 2018 during an interview for Tidal's Rap Radar podcast.
9. Nita and Mukesh Ambani
Dhirubhai Ambani spotted his future daughter-in-law at a dance recital. The story goes that he called her a couple of days later and asked her to come to see him at his office. After some chatting, he asked if she'd like to meet his elder son, Mukesh. Of course, she did eventually meet Mukesh. And a few meetings later, at a busy intersection in Mumbai, the billionaire industrialist popped the question, insistent on an answer amidst the traffic snarls. Everyone now knows how that went. Over 30 years later, the couple is still going strong. 
10. Narayan and Sudha Murthy 
He is the co-founder of one of India's homegrown tech giant Infosys, and she is a bestselling author and a philanthropist. Together they make an endearing power couple. Mr and Mrs Murthy's love for books has been a huge part of their relationship. "Murthy and I are two opposites that complement each other. Murthy is sensitive and romantic in his own way. He always gifts me books addressed 'From Me to You' or 'To the person I most admire', etc. We both love books", says Sudha Murthy. It's pure goals we say!
11. Virat Kohli and Anushka Sharma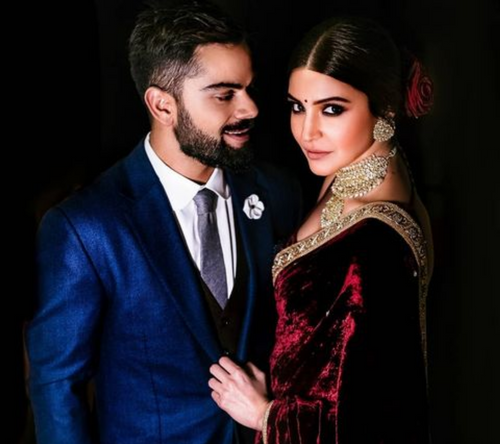 They came from two different professions and found love and comfort in each other. And though Virat and Anushka keep their lives private, the couple is not afraid of sharing social media appreciation posts of each other and giving us a glimpse into their lives. Virat once posted a picture of the two on Instagram with the caption: "Everyday is a valentine day if you want it to be. You make everyday seem like one for me (sic)".
12. Akshay and Twinkle Khanna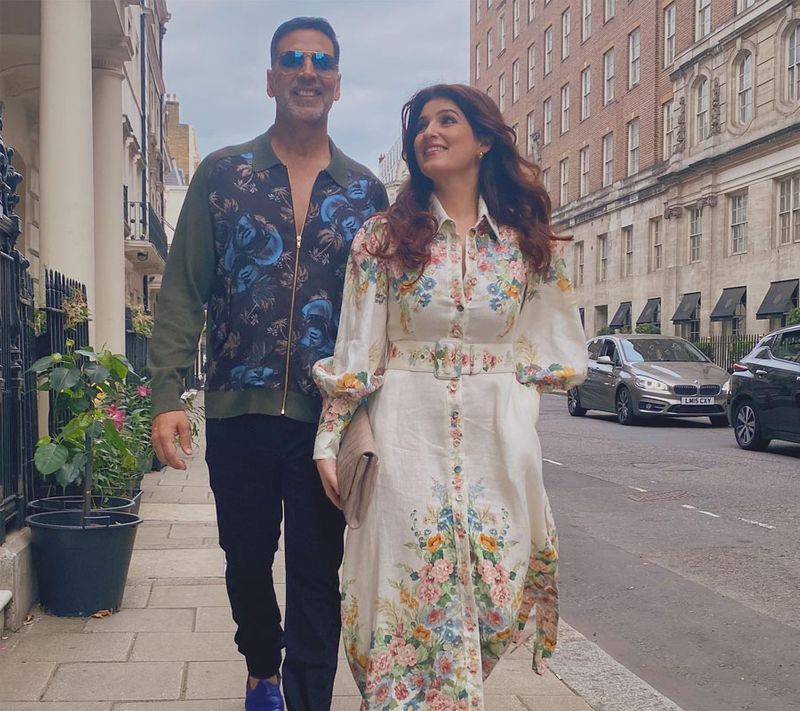 As 'Mr and Mrs Khiladi,' Akshay and Twinkle have clocked 21 years of togetherness. Proud parents to two children, Aarav and Nitara, the couple is serious about taking vacations and holidays together. From Dubai to Cape Town, this jodi has proven that a family that holidays together, remains happy forever.
13. Saif and Kareena Kapoor Khan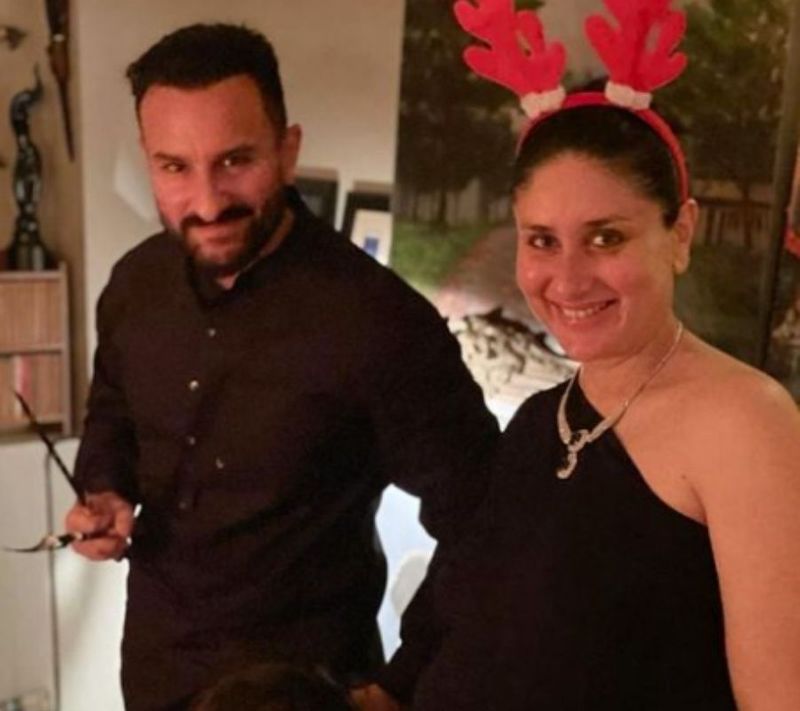 The adorable couple, lovingly called 'Saifeena', got hitched in 2012. The two fell in love on the sets of Tashan and the rest is history! Cut to the present, they've become one of the most loved couples in Bollywood, and loving parents to two beautiful kids, Jeh and Taimur. Inspiring each other to attain healthy lifestyles, taking family vacations on birthdays, and spending time amidst nature—Saif and Bebo really do it all and look great while doing it.
14. Ranveer Singh and Deepika Padukone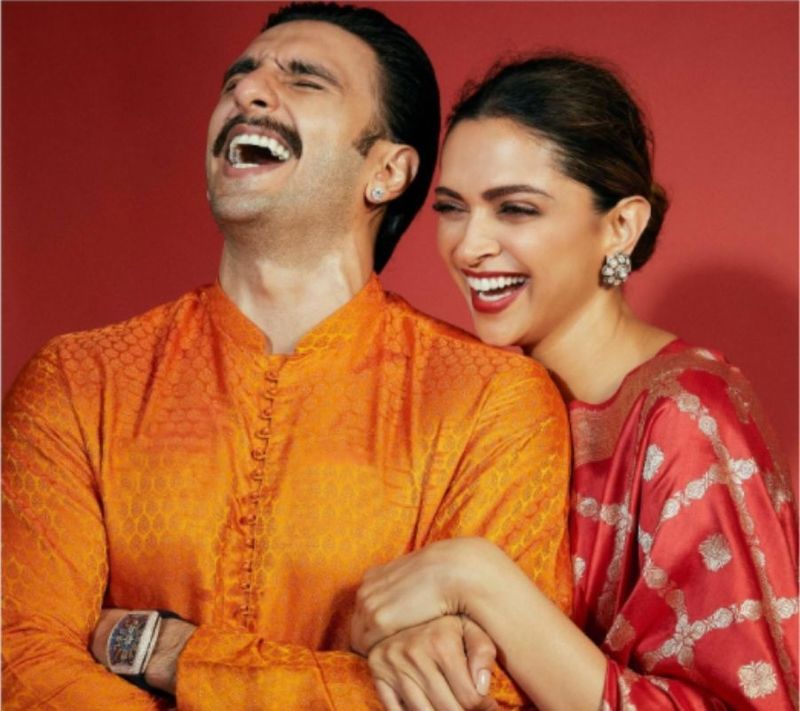 From fooling around together during movie promotions to being by each other's side on important occasions, these two lovebirds have been killing it as one of Bollywood's most amazing couples. Whether it's vacationing together, going out on fun dates, or attending parties—the duo knows how to keep the spark in their relationship alive. In fact, Ranveer actually went down on one knee for Deepika at an award show. These sweet-nothings have surely helped their relationship to grow stronger every day. 
15. Genelia and Riteish Deshmukh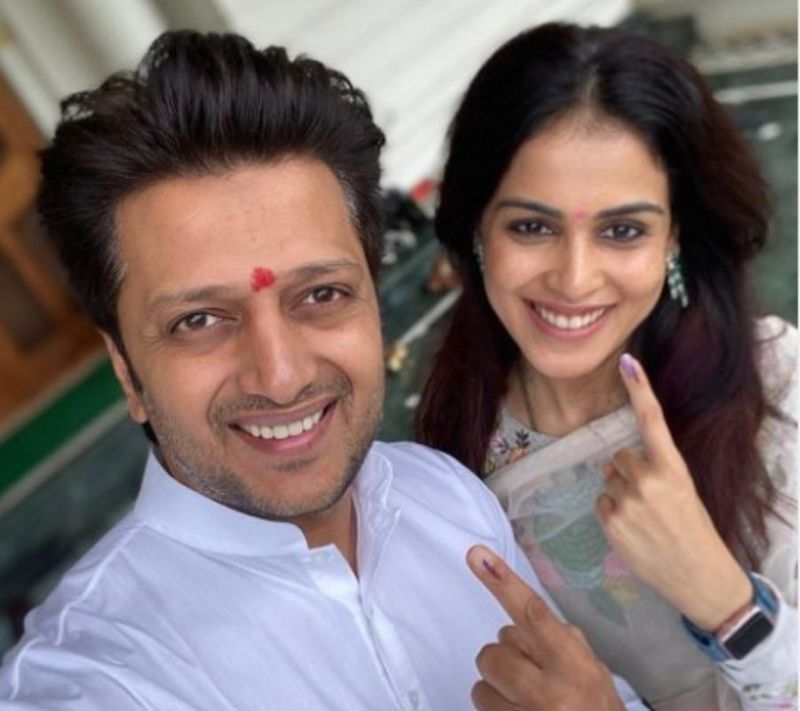 Who says love flies out of the window after marriage? Just look at this couple. Be it their mushy pics on Instagram or quirky replies to each other's tweets, the couple's cuteness level is just too much to handle. Made for each other? No doubt.
16. Mahesh and Lara Bhupati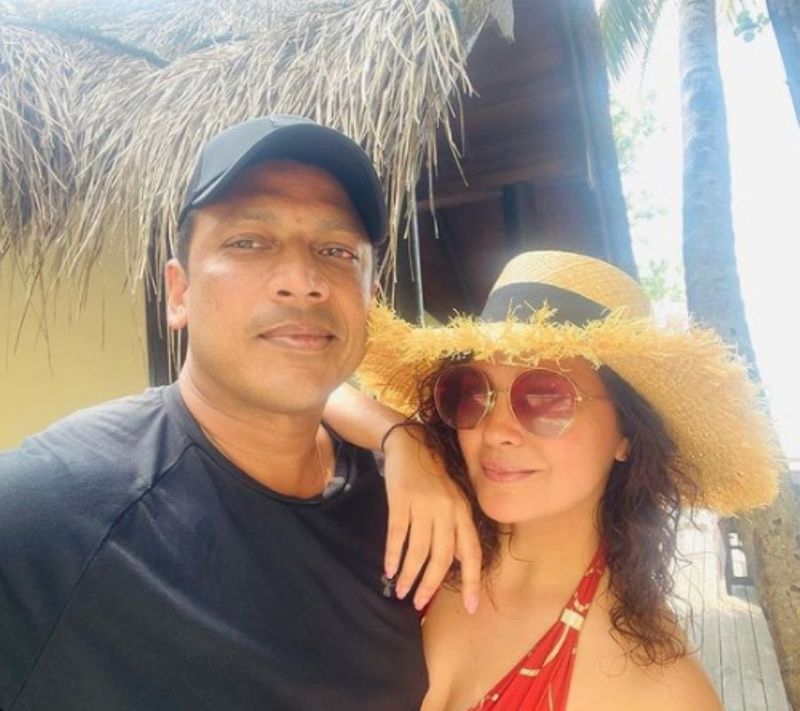 It's been more than 10 years since Bollywood actress Lara Dutta got married to multiple Grand Slam tennis champion Mahesh Bhupathi, and the couple—parents to nine-year-old daughter Saira—is going strong. They frequently make appearances on each other's Instagram profiles and we simply love it when that happens. 
17. Zorawar and Dildeep Kalra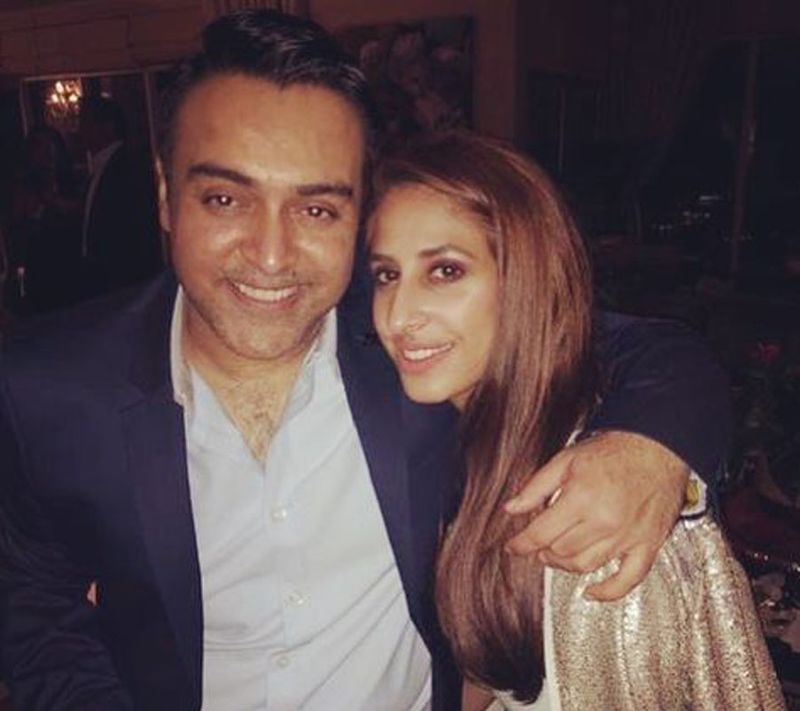 He's into racing, building computers, and golf; she loves reading, painting, and cooking. This perfectly mismatched couple, married for 14 years and counting, jointly run Massive Restaurants—an umbrella brand comprising food and nightlife hotspots. 
"Relationships evolve, and ours has become better and stronger. At times, working together can get overwhelming, but those are the testing times, and Dildeep has always been my support system at those times," says Zorawar. If this isn't love, we don't know what is!
18. Bipasha Basu and Karan Singh Grover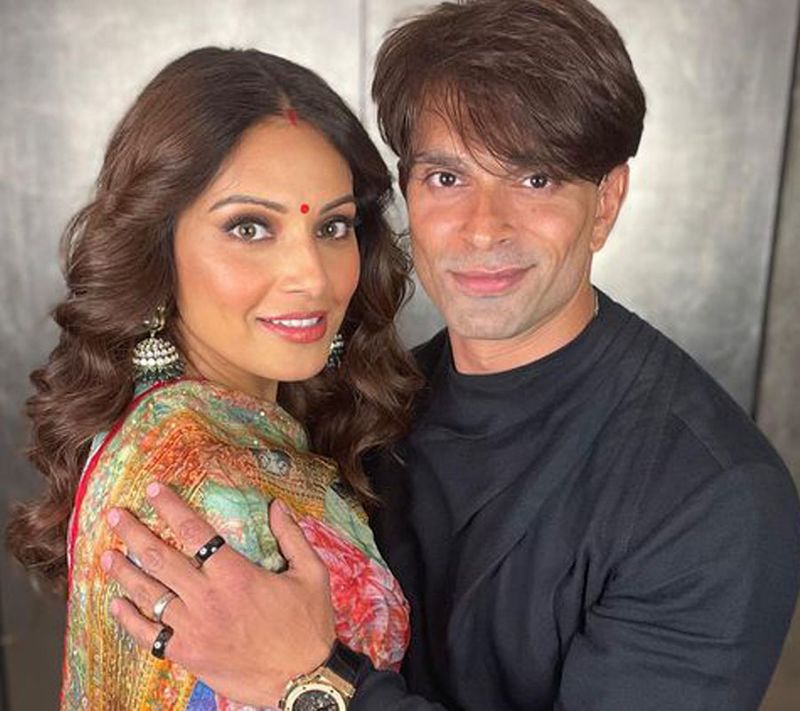 Bipasha Basu and Karan Singh Grover met for the first time on the sets of Bhushan Patel's directorial venture, Alone. They started dating and got married on April 30, 2016. On their fifth wedding anniversary last year, both Bipasha and Karan called each other their 'everything'. The couple often treats fans to romantic pictures from their special days and vacations. Recently, Karan shared some adorable selfies with his wife and wrote, "Stuck on you for life (sic)!"
19. Sonali Bendre and Goldie Behl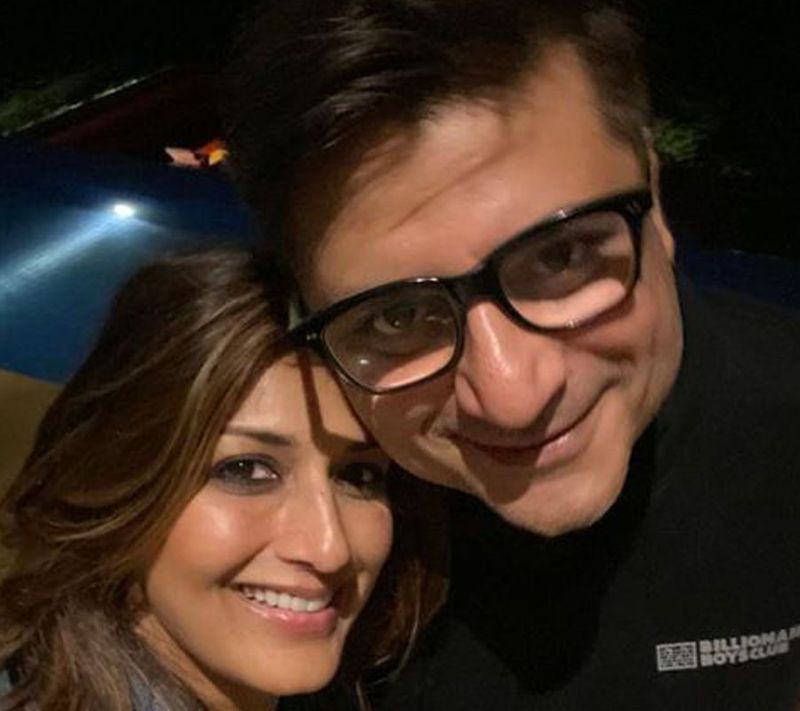 The two met on the sets of the film Naaraaz in 1994 and instantly became friends, to only fall in love with time! Sonali and Goldie tied the knot in 2002 after dating for a while. The couple recently marked 18 years of togetherness. Celebrating their journey, she dropped a heartwarming video featuring their candid pictures on Instagram to wish Goldie.
20. Nazriya Nazim and Fahadh Faasil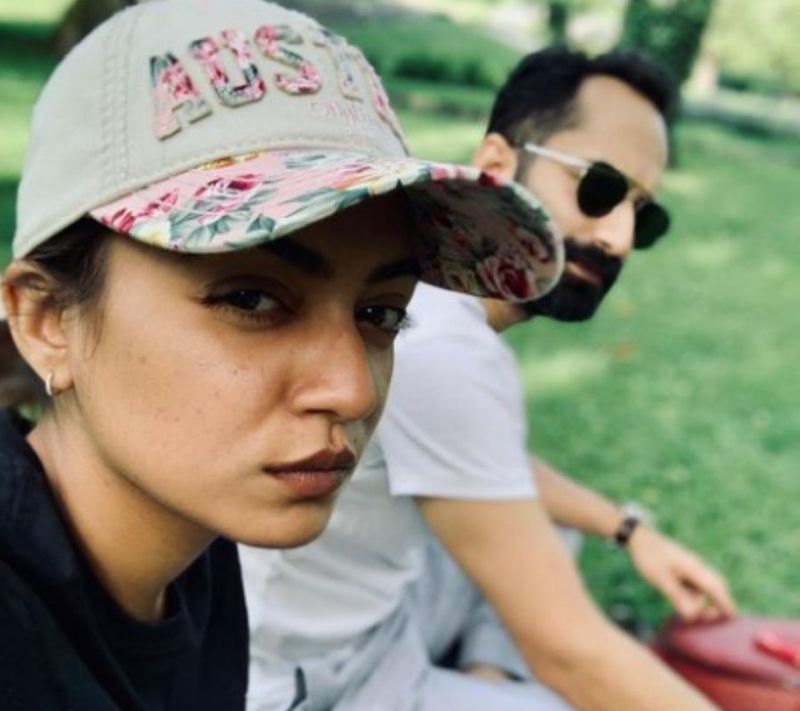 Nazriya and Fahadh Faasil entered wedlock in 2014 and have supplied us with a steady stream of aww-inducing moments ever since. The couple met on the sets of Anjali Menon's Bangalore Days, in which they played husband and wife. The Joji actor recently went on to credit Nazriya for all the good things that happened in his life. "Pretty much all my small achievements are after I started sharing my life with Nazriya. I know for sure I didn't do any of this alone. I wonder what my life would have been if Nazriya didn't feel strong about us," he said.
21. Sneha Reddy and Allu Arjun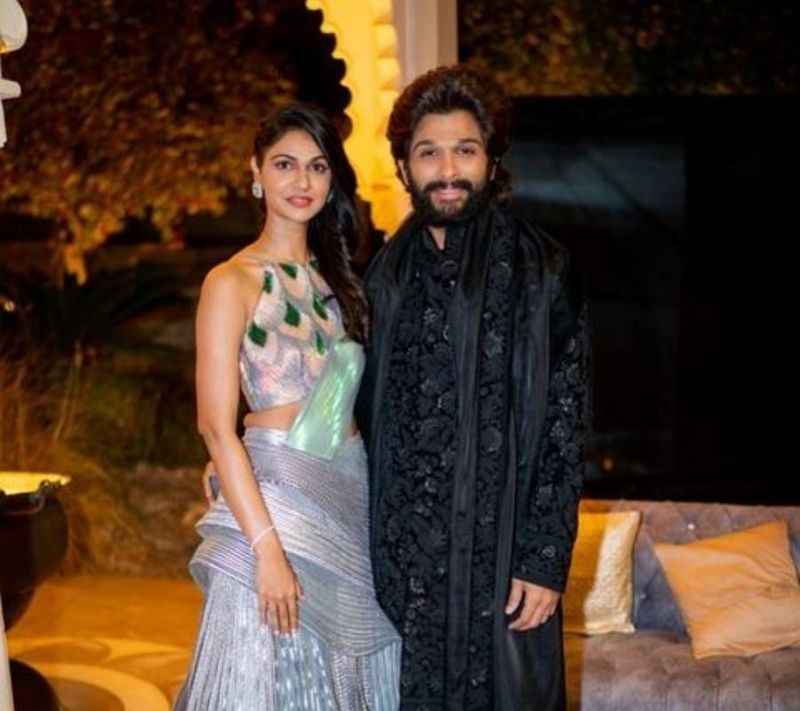 More than a decade ago, Allu Arjun flew to the US to attend his friend's wedding. It was there that he met the love of his life, Sneha Reddy. It was love at first sight for Allu. The duo tied the knot on March 6, 2011, in Hyderabad and are now proud parents to two wonderful kids. The couple is still as crazy about each other as they were when they first fell in love.
---
Photo: Shutterstock and Instagram/Featured Celebs