The Tokyo 2020 Olympics Closing Ceremony held on Aug 8, 2021 conculded the 17 days of sporting action with the Olympic Flame being slowly extinguished in an nearly empty stadium and the Olympic flag passed to Paris mayor Anne Hidalgo for the 2024 Paris Games.
The action-packed 32nd edition of Tokyo 2020 Olympics saw some thrilling performances from world-class athletes and gave India its record best tally with seven medal winners, which included a historic gold medal in javelin throw for Neeraj Chopra. Mirabai Chanu and Ravi Kumar Dahiya brought home a silver medal each in weightlifting and wrestling respectively. India's men's hockey team, shuttler PV Sindhu, pugilist Lovlina Borgohain and wrestler Bajrang Punia brought in bronze at Tokyo 2020 Olympics.
While our social media feeds and television screens have been abuzz with images of athletes at their best and worst, we wonder what capturing those emotional moments up and close truly mean. While the Olympics this year has been a showcase of pure and raw emotions in a Covid-hit world, sports photography is at the core of how we see and learn more about the athletes and Games at the Olympics. 
Representing India from behind the lens was Seshadri Nathan Sukumaran, one of India's foremost sports photographers. In career spanning four decades, Sukumaran has captured moments of celebrated athletes, which include Indian cricketer Sachin Tendulkar and Olympic legend Usain Bolt. Sukumaran has covered three Olympics, Tokyo 2020 was his fourth. He has been awarded a Gold Medal by the Photographic Society of America and has also been recognised by the state of Tamil Nadu with Kalaimamani in 2017, the highest honour awarded by the Tamil Nadu. Today he is Canon's EOS Ambassador, which houses photography professionals across genres and helps #empowerphotographers in their journey. 
In an exclusive conversation with Zee Zest, Seshadri Nathan Sukumaran shares what he finds so thrilling about capturing the powerful moments and emotions at the Olympic Games.
1. How did you start with sports photography?
I used to watch cricket matches in Chennai. So, the first time I decided to photograph a sporting event was a cricket match. It was an India-Australia match at Chepok Stadium almost 40 years back. The speed and action of capturing the sport was incredible, and I have been doing it ever since.
2. What about capturing sporting moments excites you?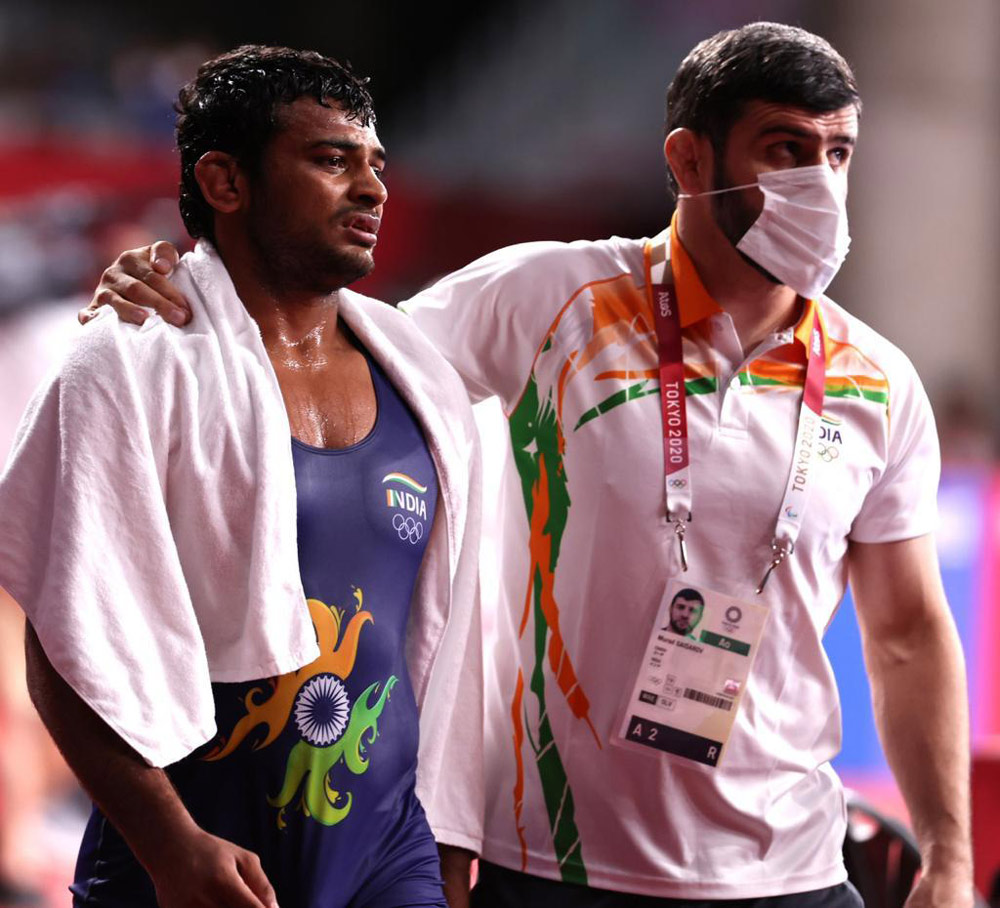 Photographing the medal ceremony is not as important as photographing the emotions of the sportsmen. That is much more interesting because it is an emotion that comes spontaneously on winning or losing the match. As a sports photographer the focus is always on the games; it is the subject. Our instinct does the rest. We can gauge in which direction the game is going to progress and are accordingly geared to capture that in our lens. For me, that is the greatest thing of sports photography.
3. How important is to have a strong instinct in sports photography as compared to relying on just technology?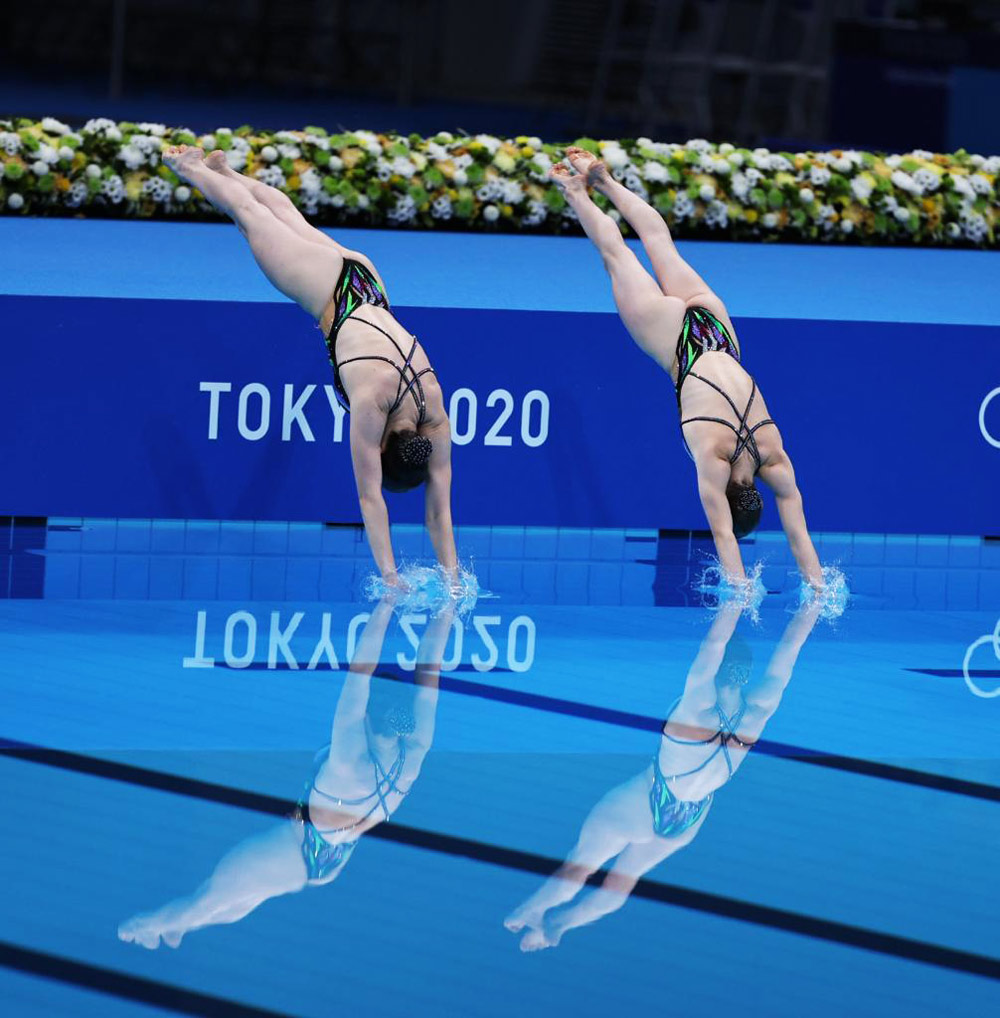 Technology helps a lot, undoubtedly, without it, we would still have three cameras at a time—one for black and white, one for colour and the third one for transparency. Now all these modes come in one camera thanks to the advancement of science and technology. I've been using the Canon EOS R5 camera and Canon EF 600mm lens at the Tokyo Olympics. In the primitive method of photography, we had to fully rely on our knowledge and exposure, lighting and other technical elements. Technology has evolved so much so that a phone camera can do the job of a professional camera. But only a trained and experienced professional can harness this technology to create brilliant photographic shots. 
4. A photograph or person who you have shot that is close to your heart when it comes to sports photography?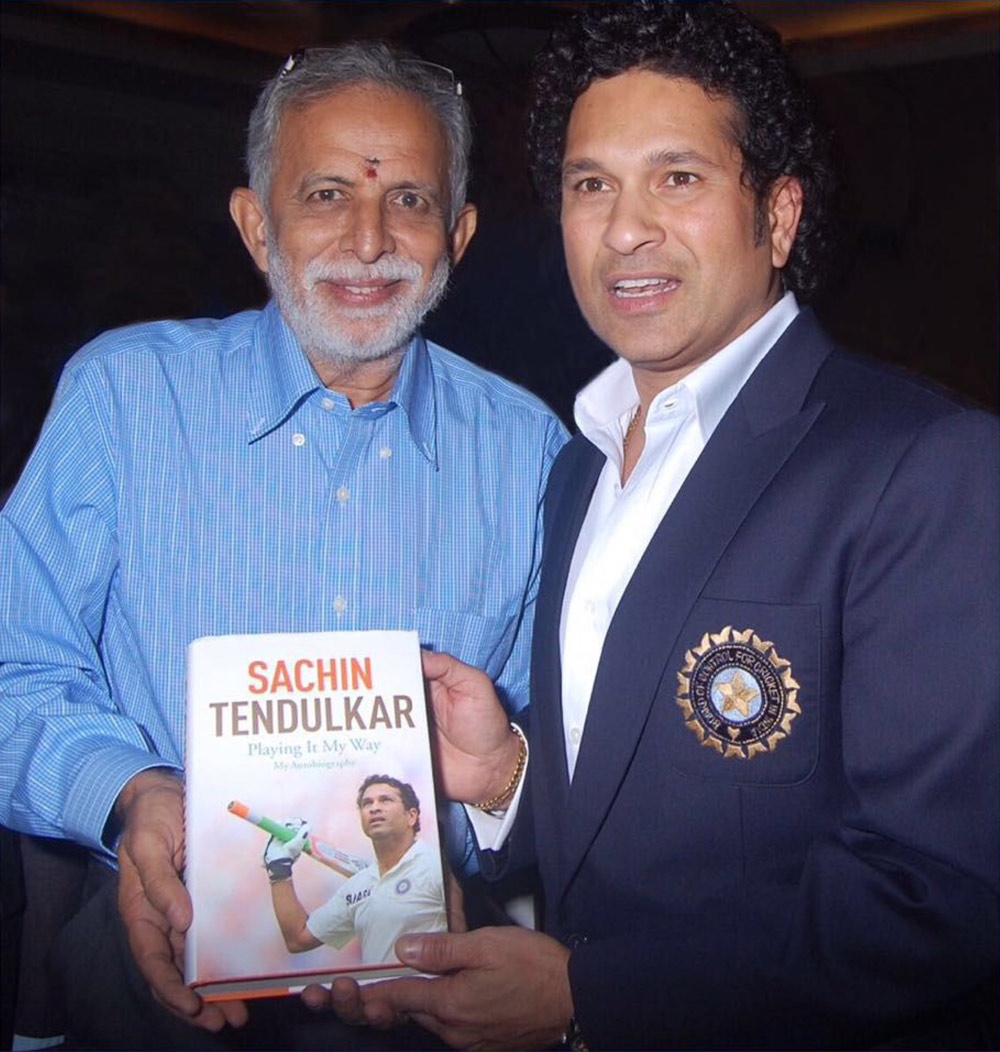 Whenever I think of Sachin Tendulkar, God of cricket, it is the photograph that I took and has been used on the cover of Tendulkar's autobiography, Playing It My Way. I also remember shooting Usain Bolt at Rio Olympics in 2016. The other image that I can never forget is of Saori Yoshida, the wrestler from Japan. She was the world champion for 13 years consecutively starting 1998! 
5. What has been the highlight for you at Tokyo 2020 Olympics?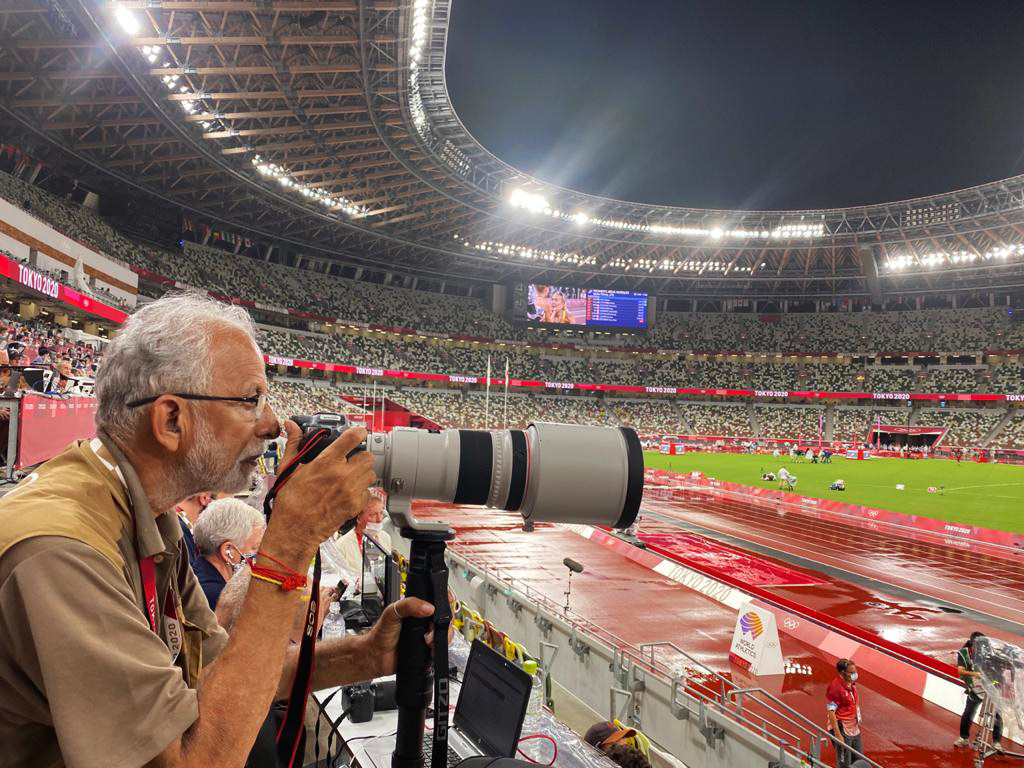 Japan and Japanese people are known for their hard work, promptness, and respect for human values. In conducting the Tokyo 2020 Olympics in the middle of a pandemic, they have won the hearts of the world. So that is the highlight of Tokyo 2020 Olympics for me. 
6. Apart from sports, what are your other favourite subjects to shoot and why?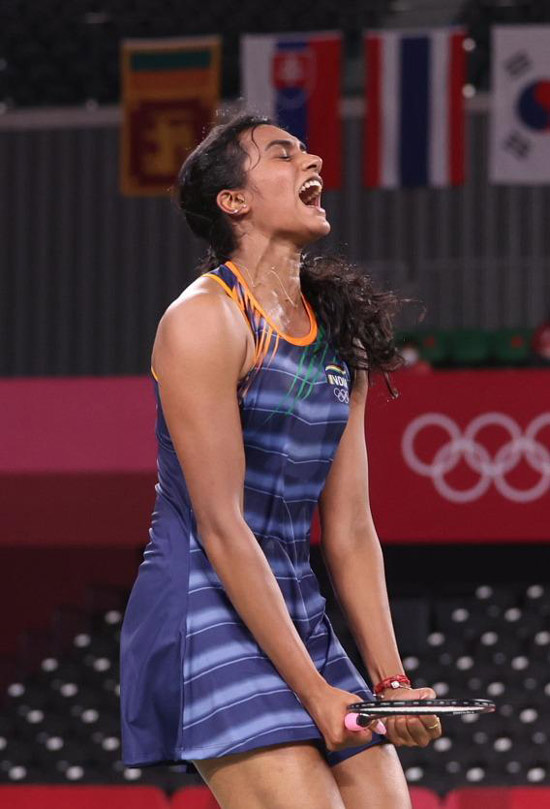 Portraits is how I started my photography career. I like shooting portraits and it does not need to be the obvious images. There is a great technique that allows you to focus on a small element that can add life into the picture.
Photo: Seshadri Nathan Sukumaran