The first time the audience got to see Prateik Babbar display his acting chops was in the coming-of-age drama Jaane Tu… Ya Jaane Na in 2008. Even though his debut role required him to play the female protagonist's brother, it did not deter him from bringing his best to the table. Film critics predicted a bright future for Raj Babbar and the late Smita Patil's son, but that was not to be.
There were some bright sparks in his career in the form of Dhobhi Ghat and My Friend Pinto. However, a stint with substance abuse pushed him back a few years. For the past couple of years though, the actor has striven to rise to the occasion with movies such as Baaghi 2, Chhichhore and the Tamil action-thriller Darbar for which he won a few awards as well. Web shows such as Four More Shots Please! added to his popularity. Ahead of release of his digital show Hiccups & Hookups on Lionsgate Play—in which he shares screen space with former Miss Universe and actor Lara Dutta—Babbar chatted with Zee Zest about his role and future projects. Here are some edited excerpts from the conversation:
1. The trailer of Hiccups & Hookups depicts a family who is not shy of discussing dating and sex with each other. What was your reaction when you heard the script? 
I thought it was so different and such a breath of fresh air! Our effort is to try and normalise a family that talks to each other about everything under the sun, which in turn just makes the relationships and bonds stronger. That's what we are trying to do—to tell people that it's not wrong but actually healthier to communicate with your family. We often say 'friends like family', but how about establishing 'family like friends'? Of course, we can all agree to disagree and there can be differences of opinion. That is how you form healthier and stronger bonds. Some people have called the trailer bold and sassy, but it's not that at all. The sex scenes have not been added for shock value. They are beautifully crafted through the narrative. When you watch the show, you will hopefully get a better understanding of relationships and communication with family. 
2. Would you say Indian shows such as these are a rarity? 
It is a rarity and hats off to Lionsgate Play for choosing such a subject for their first original. I won't call it bold but just real and relatable. Such families do exist. I have seen so many friends, especially women friends who can talk about anything with their family. I do hope the audience understands what we are trying to do here. It's a light-hearted message we are trying to deliver through a series which is extremely fun to watch.
3. Your character Akhil seems to be a guy who has a lot of twists and turns happening in his love life. Did you relate to him? 
Absolutely. I think every guy would relate to Akhil. This character caters to guys from 18 all the way up to 40, till men are ready to settle down. He is a loveable brat—a fun guy who finds humour in every situation.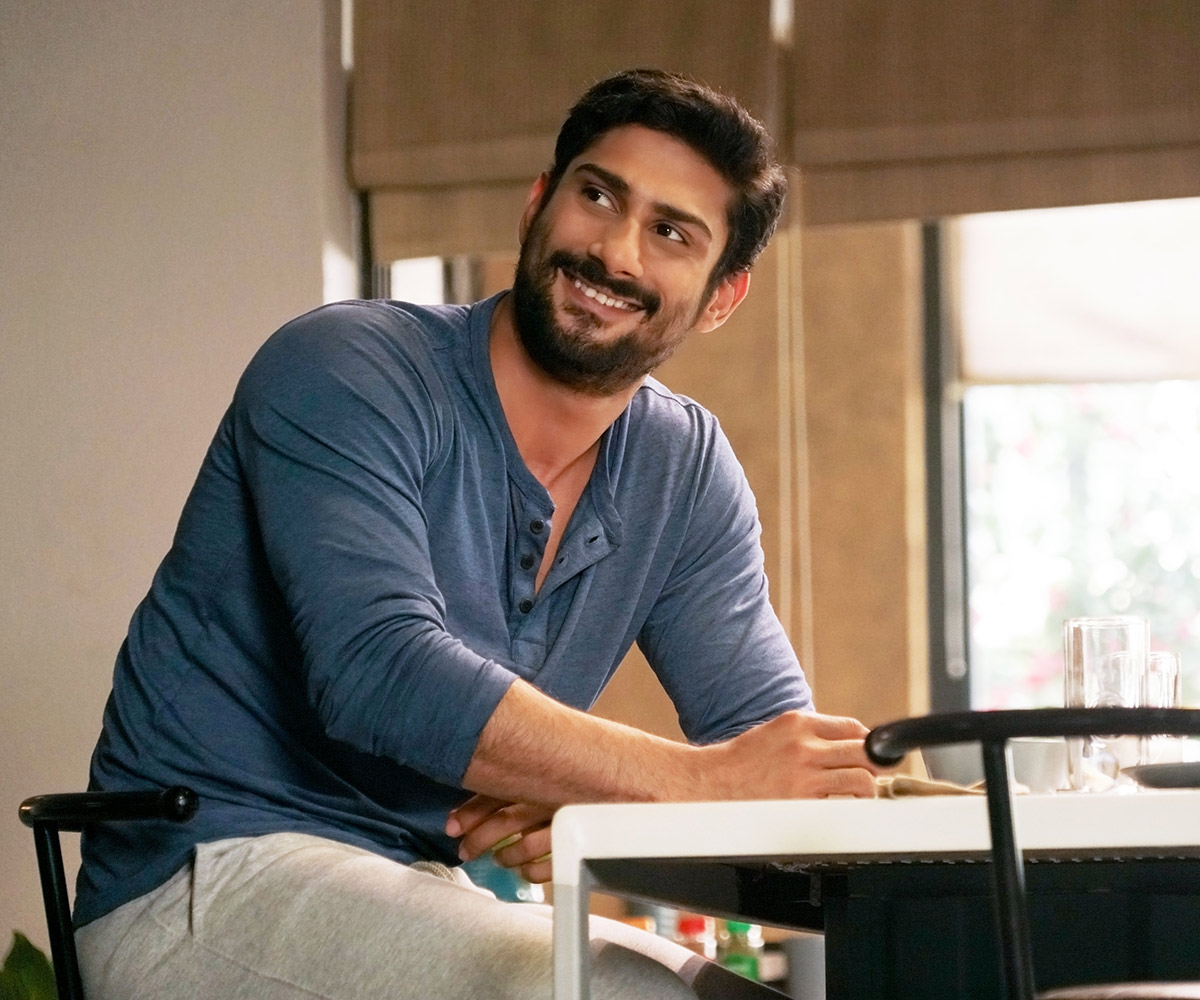 4. How was it working with Lara Dutta? 
Lara is such a breeze to work with! I actually had some preconceived notions about her. She is (former) Miss Universe after all! I was a little nervous before I went on the set, but we got on like a house on fire right from the first day. She is extremely comforting, both as a co-actor and as a friend. Now after the show I actually think of her as my big sister and she feels I'm her younger brother. She feels kind of protective about me and vice versa. I admit when I heard I was playing her younger brother, there was a bit of a 'oh damn' moment! (laughs) But I was looking to share screen space and collaborate with such an awesome artist. She has been such a great role model for so many people.
5. After a lull in your career, you have bounced back with shows such as Skyfire and Four More Shots Please! Would it be correct to say that the digital space has revived your career? 
That is the apt word. The OTT space did help revive my career. It helped me get out there and showcase my talent. I think it's a great time for everybody—not just actors—but also directors, writers, and technicians. There is no shortage of work with so many digital platforms available. It's been a journey for me. Being active in the OTT space has slowly but surely made a huge difference to my career.
6. Are you now more careful and selective of the projects you green light? 
Absolutely! I am so much more involved in the process. I am all ears when my director is on set and giving instructions, not just to me but to everybody else. I learn by observing. Also, I feel second chances don't come too often and I'm lucky enough to have gotten one, with a lot of dedication, hard work, perseverance and persistence on my part. 
7. You have a couple of film and digital projects coming up. What are you looking forward to the most? 
Well, what I'm looking forward to is their release and the appreciation that will hopefully follow (laughs). I'm also trying to focus on being as versatile an actor as I can be. I am playing an absolute brat in this show and in Cobalt Blue, I am a sort of a broody artist. It is a film that is extremely close to my heart. In Madhur Bhandarkar's film India Lockdown, I play a migrant worker. Then there is the next season of Four More Shots Please! And Chakravyuh where I play a cop. It's an exciting time for me. 
8. You have done movies in Bengali and Tamil as well. Are you interested in exploring other regional cinema?  
I am open to exploring all languages as long as I believe in the character and the story—and there are good people to work with. That's my job as an actor and I am extremely passionate about my craft. 
Photo: Lionsgate Play