A queer Muslim-non-binary representation on the Indian silver screen is a rare occurrence. In fact, when it comes to inclusivity and sensitive portrayal of queer relationships, a handful of films like Fire, My Brother… Nikhil, and Aligarh have been able to do justice to the LGBTQ+ community, with the latest being Kapoor & Sons and Badhai Do. The rest somehow struggled to make a notable stride in exploring homosexuality. However, Faraz Arif Ansari's Sheer Qorma which touches upon LGBTQ+ relationships in the most sensitive and sincere manner seems to be a step in the right direction.
The film, featuring impeccable actors such as Divya Dutta, Swara Bhasker and Shabana Azmi in pivotal roles, has been screened at several international film festivals across the world. It won the Best Short Film Audience Award at the Frameline Fest and even qualified for the BAFTA last year. Swara also won the Best Supporting Actress award at the prestigious Soho London Independent Film Festival. So far, Sheer Qorma has won around 55 awards internationally and recently premiered in Mumbai at the KASHISH International Queer Film Festival 2022.
In an exclusive chat with us, Swara Bhasker talks about her favourite LGBTQ+ film, what makes the film special, and how she prepped for her character, Sitara.  
Edited excerpts:
1. Which is your favourite LGBTQ+ film?
My favourite LGBTQ+ film is Fire, primarily because it was a landmark film in Indian cinema. It was a film that did something that had not been done in Indian cinema before. It took cameras into the sequestered lives of so many Indians. It gave a voice to stories that were never heard of before and it cast the Indian female protagonist in a way that had not been represented before. Of course, there were fantastic performances by both Nandita Das and Shabana Azmi. It was a revolutionary moment and it was more than just a piece of cinema or piece of art. It signalled a new awakening and also the fact that it faced so much protest, they still managed to release it. It told the story of women at a time before it was cool to develop those stories.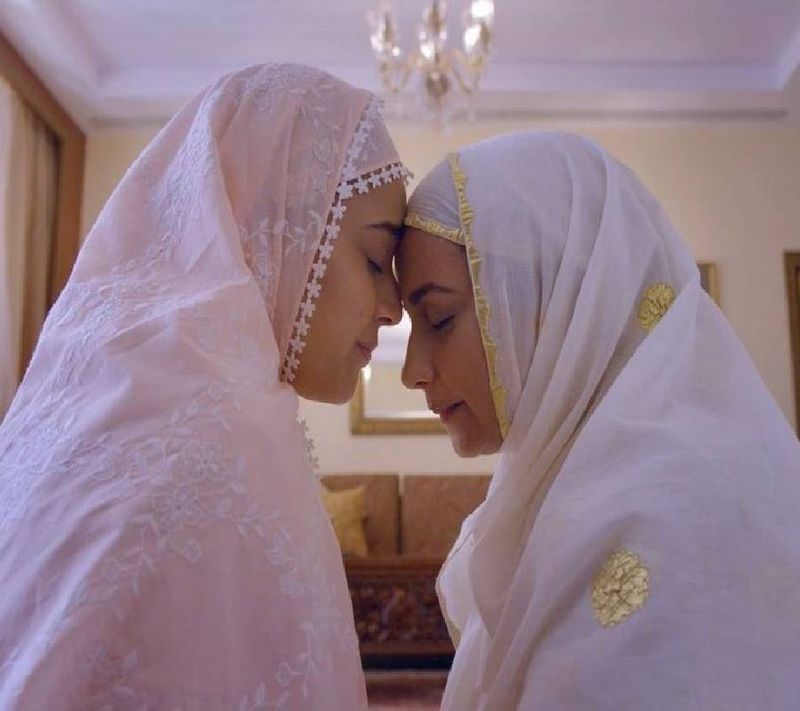 2. Bollywood has made films on queer relationships before, but what makes Sheer Qorma a landmark for Indian cinema?
Sheer Qorma is special because it breaks many stereotypes, and it explores new grounds in terms of characters that Faraz has written. I don't think we have ever seen a queer Muslim non-binary representation on the Indian screen before. The way Faraz underlines the identity of the characters is interesting because we live in a time where so many of these identities are under attack. It breaks the stereotype of the kind of representation of Muslims, especially after the '90s in Hindi cinema. It's nice to see a very normal family that happens to be Muslim and having an uncomfortable conversation because we all struggle, at one point or other, to make our parents understand our life choices and all parents know the fear of their child making the wrong decision. That way, even though the film is very specific in terms of the identity markers of its characters it's a universal story. At a time in India, where you have this propaganda about love jihad and people are dying because of love, I think that's the message that 'mohabbat gunaah nahi hai' is so basic and so important.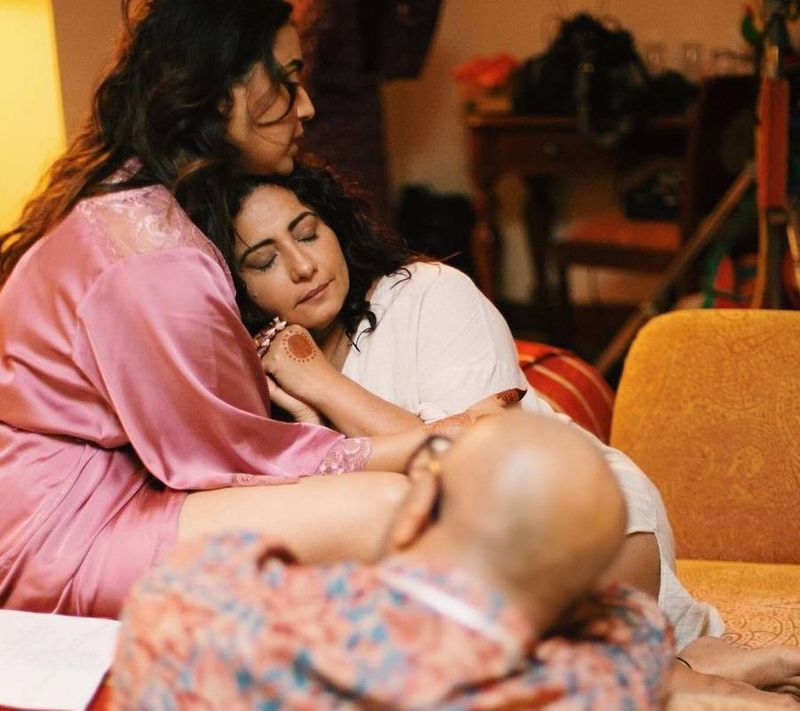 3. Do you think Indian cinema still has a long way to go when it comes to LGBTQ+ films?
It's a good sign that a lot of LGBTQ+ stories are being told but it's really important for people and voices from the community to also get behind the camera. If we are able to give representation to LGBTQ+ writers and directors because it is best to hear such stories from people who lived those lives, I think then we will have authentic LGBTQ+ cinemas and storytelling. And that's why when we talk about diversity and representation, we really have to talk about diverse representation behind the camera as well, not just in front of the camera. I think viewers and makers should really invest some time and money in doing that.
4. Which is your favourite scene from the film?
The opening scene in the film where there's this very awkward lunch going on, and Shabana ji is mollycoddling her daughter-in-law and ignoring her other daughter-in-law, which is my character. Faraz has captured the love and awkwardness in that scene so well. Also, because this is the first time that I was sharing the screen with Shabana ji , it's special for me. In another scene, where Saira (Swara) and Sitara (Divya Dutta) are in bed at night, and I am asking if I should sing her mother's lullaby to put her to sleep. I think Faraz has been able to handle the romance between them in a very tender way, the gentleness in the film is really nice. I have never played such a gentle character in my career so far.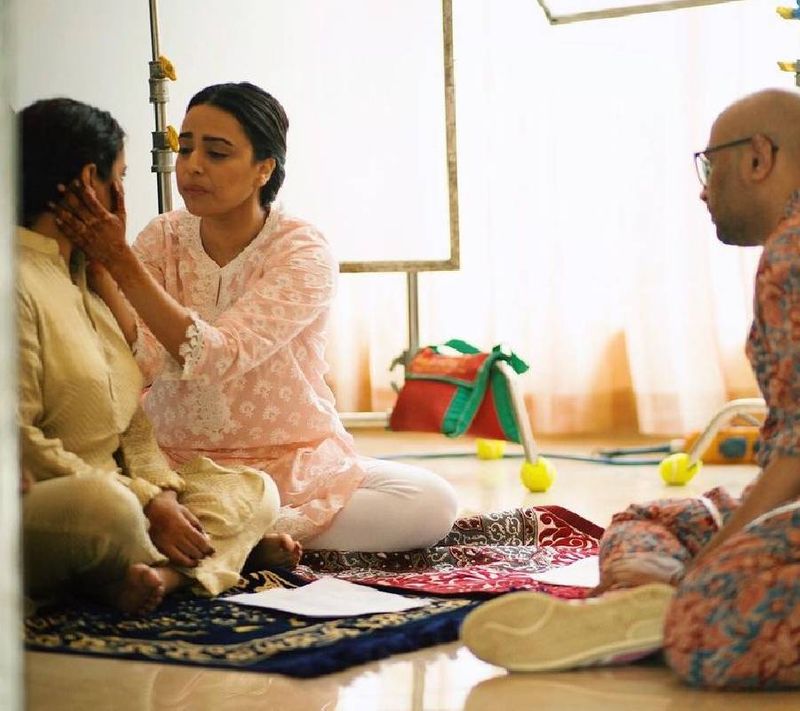 5. How did you prepare for the character of Sitara?
This is the first time that I was playing a lesbian character, so I was nervous. At one point I was reading a poem and it was one of those philosophical ones, which made me realise that love is love, lesbians are also human beings in love. I have friends who are queer, and I just realised that I need to play a person in love. Internally also I was like, am I subconsciously othering them by thinking that I need testimonies and interviews and sample collection to understand what lesbians are, they are not aliens, they are just people in love. Basically, in my mind, I did like a total surrender and acceptance of the fact that Sitara is just in love with Saira, and then I just envisaged Divya Dutta, as my boyfriend. So, this is one of the few roles I have not done the research for. There's nothing to research, it's just love and I know the experience and I totally surrendered to Faraz's vision. Divya and I also have a comfort level, which also helped. 
6. What was the kind of response you received from people? Any real-life stories around you that moved you?
Everyone has loved the film universally and that's wonderful. But two of the most special messages I got were one from a girl who worked as an assistant director on a project I was part of. She told me, "I saw the trailer and I really feel it's my story, I have come out as a queer to my mother after watching the trailer." Another time, I was in a hotel and a server came up to me and said, "Ma'am thank you so much for doing the film, I actually felt it was my story." I got a message from a masseur, saying how she relates to the story. It feels good how the film has touched so many lives on a personal level.
7. What's your take on LGBTQ+ rights in India?
It's commendable. After decades-long struggle, activists have finally led to the scrapping of IPC 377 by the Supreme Court of India, kudos to all activists and lawyers who were involved in that struggle. The next should be that every Indian should have the right to marry who they want, which means you have allowed same-sex people to also get married to the partner of their choice, that should be the next step. I hope the Indian government and the judiciary will take that step.
8. What's your advice to people who are struggling to come out?
Everyone deserves to live life and be honest about who they are and be who they are. No one should be forced to live a claustrophobic life. That being said, of course, our society is still evolving and there is still a lack of acceptance and that's what we, as a society, strive to change. We must become more inclusive, accepting and tolerant as people. On a personal level, I hope to stand by such people who are struggling and I also want to say that don't be scared, just own it. You have to have the confidence of knowing who you are, and I hope people around you can rise to the occasion. 
---
Photo: Instagram/Swara Bhasker