Those who frequently watch reality shows on Indian television or read Page 3 have probably heard of Sushant Divgikr. He/she/they (the pronouns Sushant goes by) have a cheerful and humble disposition, which isn't easy to forget, especially when it's coupled with a vibrant and dramatic appearance like that of Rani Kohenur, Sushant's alter ego and drag artist avatar. Our case was no different when we met Sushant at their home for a candid interview. 
June is a particularly busy month for them. "Pride Month garners a lot of interview opportunities. Suddenly, everyone's more aware of the queer community and wants to hear their stories," they inform us, as the model, actor, singer, LGBTQIA++ activist and drag queen have just finished an interview and are getting ready for ours. We had requested them to give us a glimpse of their transformation from Sushant to Rani Kohenur, and they happily did so at their temporary residence at The Lalit hotel in Mumbai, which is one of the properties headed by LGBTQIA++ activist and businessman Keshav Suri.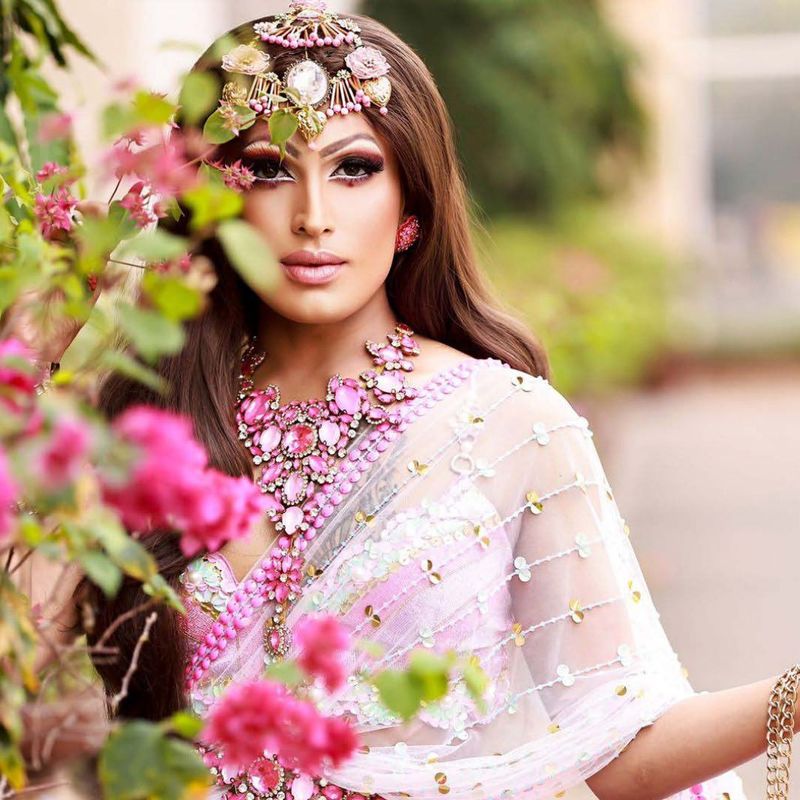 Witnessing the makeup process is a fascinating experience. Each layer, each step, uncovers a whole new world of possibilities and amazement. It's not hiding anything, but only taking us a step closer to one of India's finest drag queens – Rani Kohenur – who has performed on several national and international stages and shared the stage with pop culture icons like Amanda Lepore and the Village people, since their first tryst with drag in 2015. 
Sushant, who recently returned to the country after performing at Ru Paul's DragCon, a drag culture expo, in Los Angeles, California, has been enjoying the limelight since 2014. Now identified as a trans person (since 2020), they represented India at the Mr Gay 2014 and made history by bringing four titles home. Post that, they participated in Sa Re Ga Ma Pa, a singing reality show on Zee TV, in 2018. And ever since, they haven't looked back. 
On International Pride Day 2022, Sushant speaks to Zee Zest on the importance of Pride Month; how can people be more sensitised towards addressing, talking to, and making them feel part of the larger community; how Gen Z and millennials are helping the narrative, and their journey of self-discovery.   
Edited excerpts from the interview: 
1. What does Pride Month mean to you and what does it mean to the community?   
Nowadays, some of these kids think that Pride Month is a party/carnival for which hum colours and feathers pehen kar aajayenge. But they don't realise that people, on the same street that they are walking on today, have given their blood, sweat and tears for this. Pride is a celebration of all the contributions and the struggles that the people that came before us have done for us. That is why we can live freely today.  
It's the celebration of their sacrifice. For me, this includes every person that came before me and set the foundation for us. Laxmi Narayan Tripathi, Gauri Sawant, Abhina Aher, and Simran Shaikh – are people who have dedicated their lives to the community, and they are all transgender. Not to say that the gays and lesbians don't work, but the most celebrated icons of the LGBTQIA++ community are trans.   
Celebrate Pride but please be aware of what you are celebrating. And of course, every revolution will have an evolution. Today's generation [Gen Z] is woke, much more than what we were when at that age.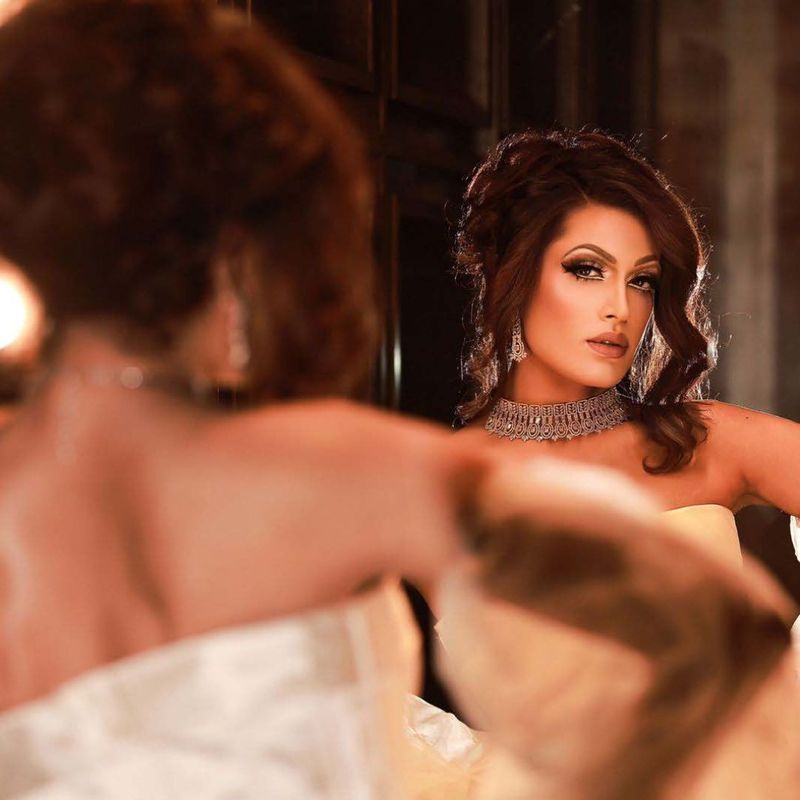 2. How are the woke Gen Z and millennials helping the community?  
You see wonderful activism today that we weren't seeing back when I was in my 20s or earlier. And it's not limited to trans or LGBTQIA++ rights, but across topics, including farmer's rights. The youth today is present and very aware of what's happening, which is great. Gen Z and millennials are killing it and we must give them credit for that.   
I'm sure that the next generation of politicians and policymakers are going to be first-class. But again, we must work with them and not against them. That's Pride to me, the whole essence of a community, coming together and celebrating each other, and in that process, also celebrating oneself. 
Majority of this generation is much more aware than their parents. They are living these realities more openly today, they have access to so much information, so their experience also counts, and they know it. 
3. How easy or difficult is it to come out and live one's reality in today's time?   
It's not that we don't know, and we don't want to come out. But we're still scared about what will happen to our family. Will we get work? Also, opinions that are thrown at us – for instance, why don't you live as a man? Maybe you are just gay!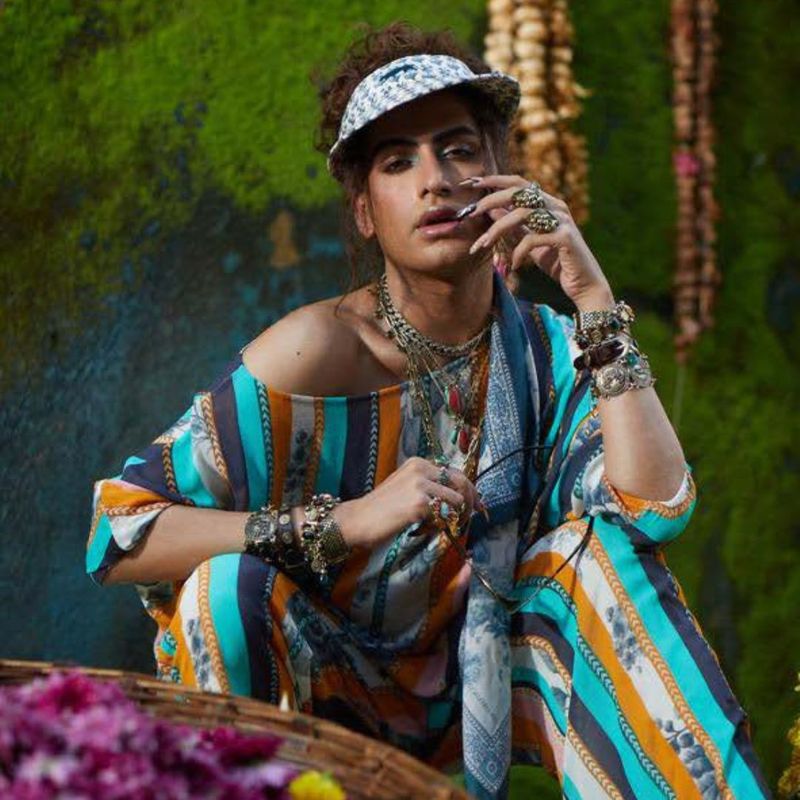 4. How do you deal with trolls on social media?  
Such types of people are everywhere and all you need to do is to filter them out. You must know that they will still watch your content, and monetise it; so, let them say what they want, and you do what you want. You are in the public domain, it's not their fault.  
They have their opinion; they are voicing them. If I have a problem with their opinion, I will change it by doing good work, that's it.  
5. When did you realise you are a trans-person?   
I realised I was trans in my late 20s and two years ago, amid the first lockdown, I realised that I don't like just seeing F or M on the gender, it gives me dysphoria. I want to see T, and not 'other'. What's 'other'? It's like me saying transgender and 'others'.    
I always knew that I was not just male or female, but I didn't know what to call it. I thought that it was wrong. And then there was only one type of representation, which was of the transwomen from the Hijra community. So, initially, I thought, okay, then we must become Hijras. And that's a very sacred community so, I thought, okay, maybe when I grow up, I will consider it.   
Initially, yes, I was a bit conflicted. I feared myself and how people will perceive me. And the way movies represented trans-people and sensationalised the whole thing, that only made things worse. Then with time and access to the internet, which shrunk the world, I realised there's more. All the research that was being done abroad helped me understand what the premise and the conclusion of all these things were. Also, the fact that it is not a disorder. I learned from the internet that I can be a trans-person even if I don't undergo surgery.  
Show me a 32-year-old male who has hands that are as delicate as these [shows their hands] or has two voices? This is how God has created me and it's not a disorder.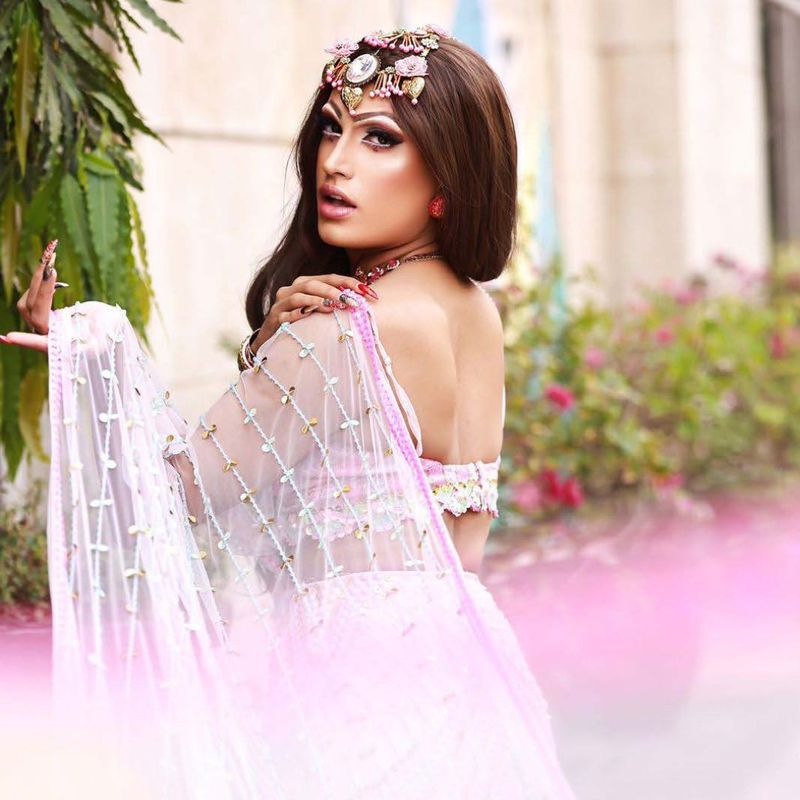 6. Many are still unaware/confused about the transgender community. How do you clear this? 
There is diversity in manhood and womanhood, then why not in transgenders? Transgender is a varied spectrum, which includes transwomen, transmen, and then trans-people. Then there are gender-fluid and non-binary people, they also come under the transgender spectrum.   
7. What's your take on same-sex marriages and their right to have a family?
I think they should have the right to cohabit and choose their partners. Recently, we made the right to privacy a fundamental right, so we must allow someone to choose whom they want to be with, as long as they are above the age of 18 and there's consent. Then you are going by the book. 
There have been a lot of discussions and people have said 'how can you call it a marriage', so I'm like, okay, don't call it a marriage. Call it a union on paper and move on. But again, it must be recognised by law. This is my opinion. The bottom line is, if something happens to me, my partner should get all the benefits just as a married couple would get.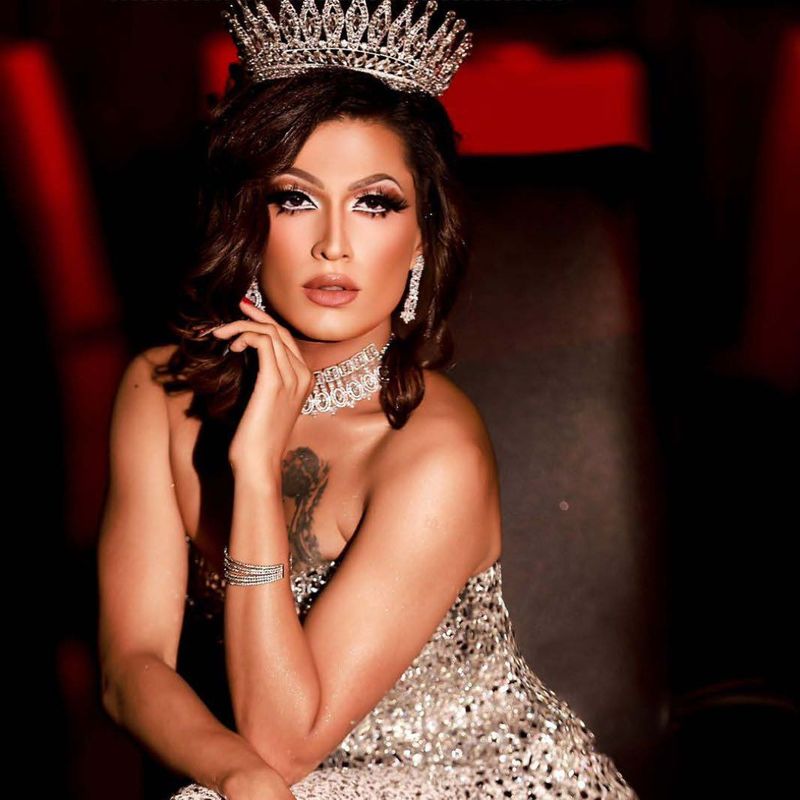 8. How can people be more sensitised towards addressing, talking, and making you feel like a part of the larger community? 
Better sex and gender education in schools is a necessity. If that would have been the case earlier, people like Saisha Shinde and I wouldn't have taken this long to come out. Because we would know that yeh toh hum hai hi nahi. Education will help people talk more and make these less of a taboo topic. These are not gory topics; these are our realities and our children must be aware of them. They are our future. You'll be surprised many people still don't know the full form of LGBTQIA.  
9. As a trans person, give us an insider's view of how included and accepted does the LGBTQIA++ community feel in today's time?   
Inclusion is a must because who has given anyone the right to exclude anyone? Especially, under a democracy.  
Including every section of society must not be an incentive, should not be a tertiary conversation but a primary one. It must be the basis of a society to evolve. I think that's the reason why people are like we are not there yet when it comes to human rights. Because we create all these segregations. 
Also, Pride Month witnesses a lot of tokenisms. They may not even support our matters in real life. I have literally seen it evolve from no conversation on Pride to today; so many companies and organisations talking about it and covering queer stories. Before that wasn't I an artist? Wasn't Laxmi an activist? 
We were always there; it is only now that more and more people are realising at a larger scale because being inclusive may get them foreign investments. Reiterating, we were always there and will be. 
---
Photo: Sushant Divgikr