The pandemic might have put a temporary pause to physical art exhibitions and cultural exchanges, but it hasn't deterred the spirit of Kiran Nadar, the chairperson of Kiran Nadar Museum of Art (KNMA). One of India's most prominent art collectors and philanthropists, Nadar exudes positivity and is looking at the silver lining. We catch up with Nadar about her vision, and resilience of the art world during the pandemic, and KNMA's new museum.
Edited excerpts: 
1. Tell us about the Kiran Nadar Museum of Culture and Art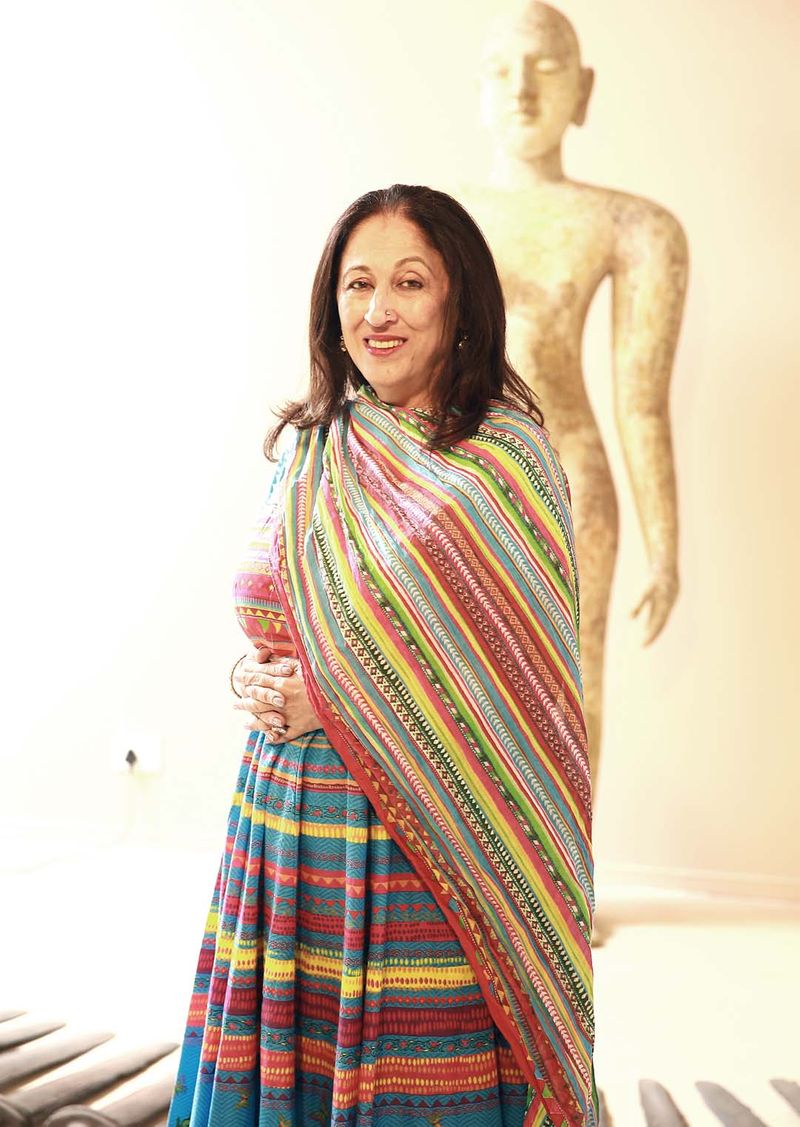 The Kiran Nadar Museum of Art and Culture will be spread across eight acres on NH8. It is being designed by one of the best architects in the world—Sir David Adjaye, who's doing a brilliant job. The museum probably will be the first time in the world when someone has attempted something of this kind. It will have art and culture all under one roof. So from music, instruments, dance et all to art shows—the new space will have everything under one roof. 
2. When will the new space be ready?
We lost a year because of the pandemic, but we hope to have the museum ready in about three years.
3. KNMA in Delhi's Saket was the first private museum of art exhibiting modern and contemporary works from India and the sub-continent. With the new museum construction underway, do you think Delhiites are a museum-going lot?
Unfortunately, the city that has the least culture of museums in Delhi. It is a very stultified city where people would rather go to the mall than come to a museum. But that's our idea, we want the museum-going culture to develop in the city. Be it an auto or a taxi driver, art should be accessible to all. We want to encourage people at every level and not just the elite to see and relate to art—it doesn't matter if you can't buy it. I love the way museums function abroad and the amount of crowds they get—the lay public who visits—that's what we need to become, more intrinsically related to art.
4. Why do you think it is important to promote the love for art in India?
We have such a rich art heritage that we need to remember—Ajanta, Ellora, miniature paintings. While Indian art of today is reflecting our origins, but it is also evolving. Therefore, if we can get more people to come and get people more involved, that is the aim of this journey. 
5. Tell us about your journey of 11 years, from the inception of KNMA Saket in 2010 to now?
While the actual museum was born in 2010, the idea was in my head for at least five to six years before that. As an avid art collector, I had about 500 to 600 artworks back then and now we have about 8,500. Over the years, my focus has grown as I've realised that the private sector can do something to promote art and make it more viable for audiences. I have also seen a slow yet steady change in people's attitude to the idea of an art museum. Eleven years ago, when KNMA was an infant, it was difficult for us to persuade schools to send their children to an art museum—there was a basic indifference. But, today, people are more willing and enthusiastic.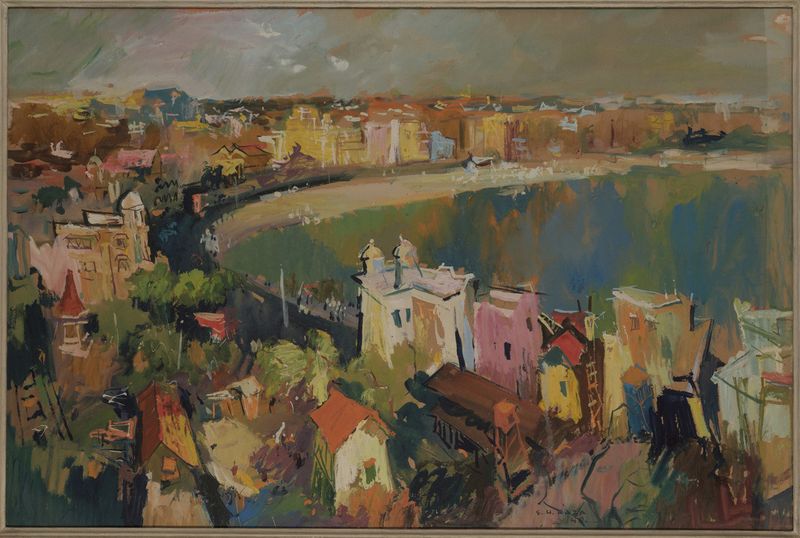 6. How did the pandemic impact the art world?
I assumed art was going to face difficult days during the pandemic but the industry showed its resilience. Artists faced tough days but endeavoured to do more. Galleries came together, did collaborations and shows together, and managed to sell works. The auctions were doing very well, collectors were buying, and new buyers came to the forefront. People who never looked at art for their homes are now considering it. Many artists have done interesting works. For example, Atul Dodiya did 366 works during the lockdown—a collection that we are currently exhibiting and also have acquired. Artists have had time; they have been in their studies, locked down with families.
7. What about the impact on your museum?
As everything was available at the click of a button, we got much more footfall digitally during the pandemic as we opened our collection online and organised virtual walkthroughs. We had 165 million digital visitors last year as opposed to 80,000 physical visitors in 2019 before the pandemic. I just wish we could have a similar number of people walking into our museum.
8. How important is the India Art Fair according to you. What is KNMA doing at the 13th IAF?
Art Fairs are held across the world every year and it's great that we're in the 13th edition of the India Art Fair. The most important thing is despite everything, they have managed to continue. At KNMA, since we don't sell, all we try to do at the art fair is have a focus and somehow promote people to come and visit both our museums. This time we're doing a project on artist Somnath Hore at IAF. I've also been invited to give a talk on 'Why Culture Matters', where I will be speaking about my love for Indian and South Asian art and what it takes to open access to and make culture a part of life for every Indian. 
9. Tell us about the two new shows that KNMA is running parallel to the IAF?
Every year, we open a show before the IAF so that we get more visitors and eyeballs. This year we're celebrating the centenary of two legendary artists—Somnath Hore and S.H. Raza. I've been an avid collector of Hore's works over the years. The kind of noticeability he deserved earlier, he's got now—which is wonderful. Lot of people are interested in collecting his work as he has such a diverse practice —sculptures, etchings, drawings, prints. He was a teacher, an artist, and left such a rich legacy. So, for his centenary year, we feel we owe it to him to show his works. The exhibition titled The Birth of a White Rose is running at KNMA Saket for visitors. 
For Raza, there was meant to be a centenary exhibition in Paris but it got postponed. So we felt in some way we should contribute to showing his works as he's one of the Progressives, early modernists, and someone who's important for our collection. Titled Traversing Space: Here and Beyond—Raza's collection of works, before the artist started his famous metaphysical abstractions, exhibits the young artist's journey from an academically trained painter with realistic inclinations to one of the founding figures of modernism in India. The show will be inaugurated at Delhi's Bikaner House on 29 April.
10. In a nutshell, what is your vision for the new museum?
My vision is that the new space should stand the test of posterity. It should be there way past mine and my children's lifetime, and should reflect Indian and some western culture and art and become a beacon.
---
Photo: Kiran Nadar Museum of Art