India Art Fair, the leading platform that showcases and celebrates modern and contemporary art from across India and South Asia, opened in New Delhi on the 28th April in partnership with BMW India. The fair, that is on until 1st of May, presents 77 exhibitors from across 16 cities, including 14 non-profit foundations and institutions, the largest so far. The fair is being spearhead by Jaya Asokan for the first time since her appointment in 2021 and highlights the next generation of artists alongside modern masters. "India Art Fair's return to its physical format has been a cause of great excitement for the Indian and South Asian art scene," said Asokan at the opening release. "The energy we have seen so far has been incredible, not just from our returning galleries and patrons, but also a whole new generation and base of artists, art lovers, and young collectors."
Local and folk art forms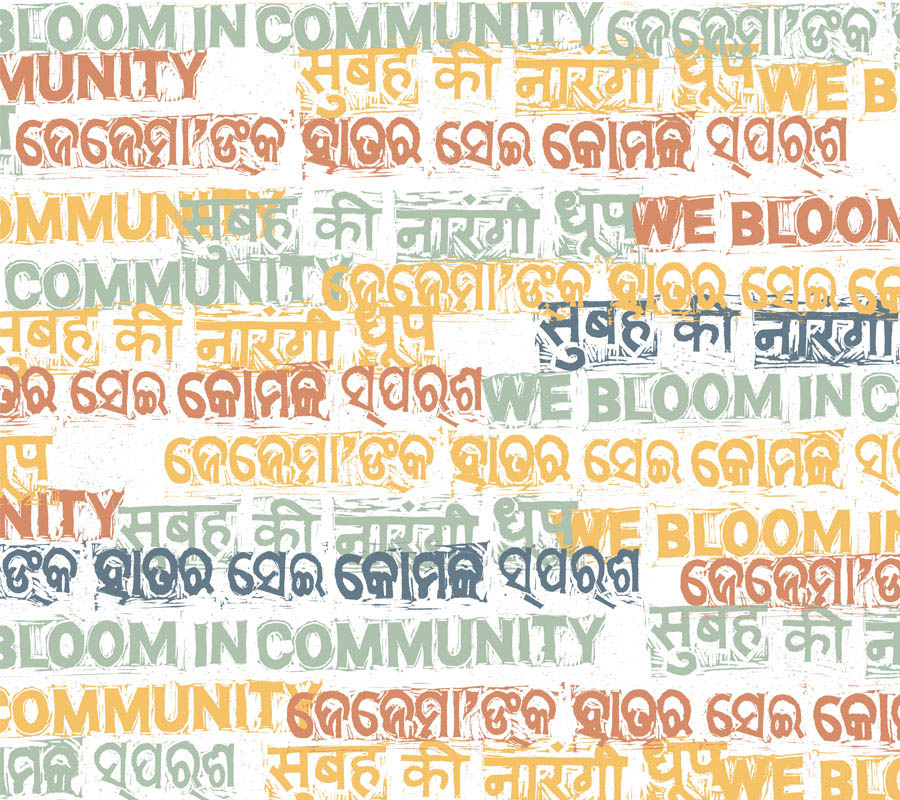 Post pandemic there has been a great interest in Indian art forms and many galleries are showcasing these exclusively. The idea, the curators say, is to provide a level playing field to all artists. Ojas Art, for example, has on display Mithila and Madhubani art forms by artist Santosh Kumar Das, and Emami Art, a leading gallery from Calcutta, is displaying  works from young artists like Soma Das and Gana Shyam Latua—apart from masters like Jogen Chowdhury and Thota Vaikuntam, who is widely known for his sensuous portrayal of the colourful, elaborately dressed traditional village women with their large vermillion bindis and bright saris.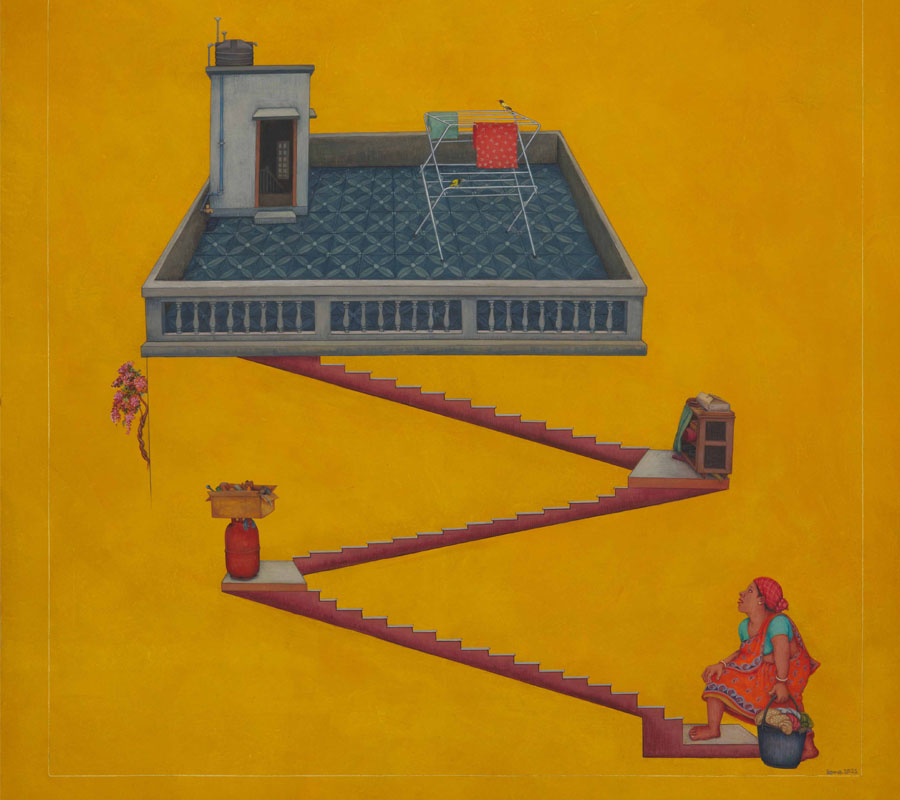 Young artist Gana Shyam Latua's work—made with pen, ink, and needle—depicts the eroding landscape of Shantiniketan's Khoai. "When Tagore wrote about Khoai, it was totally different from what it is now. Now there is huge transformation of the landscape due to the land being used for buildings and construction. My work showcases how there is a gradual shift in the landscape and the entire Khoai region is undergoing transformation." Soma Das, a Kolkata-based artist, represents the life of the manual workers from a unique perspective. "My work is basically a representation of what I see everyday," she says, while sharing her paintings that are miniature in style and yet unique. Her series titled "Made for Each Other", is a commentary on changing family structure and showcases how in the end it is only a man and wife that remain with each other. In another artwork, the painter depicts the sorry state of government hospitals that she witnessed a little before the pandemic.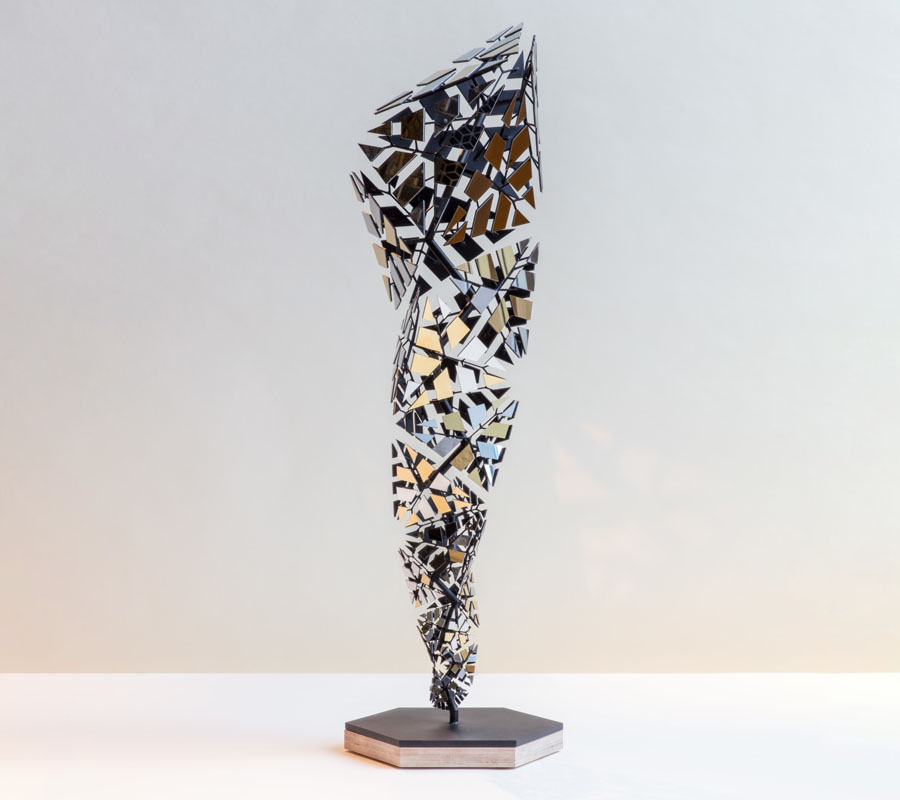 Foreign artists and contemporary forms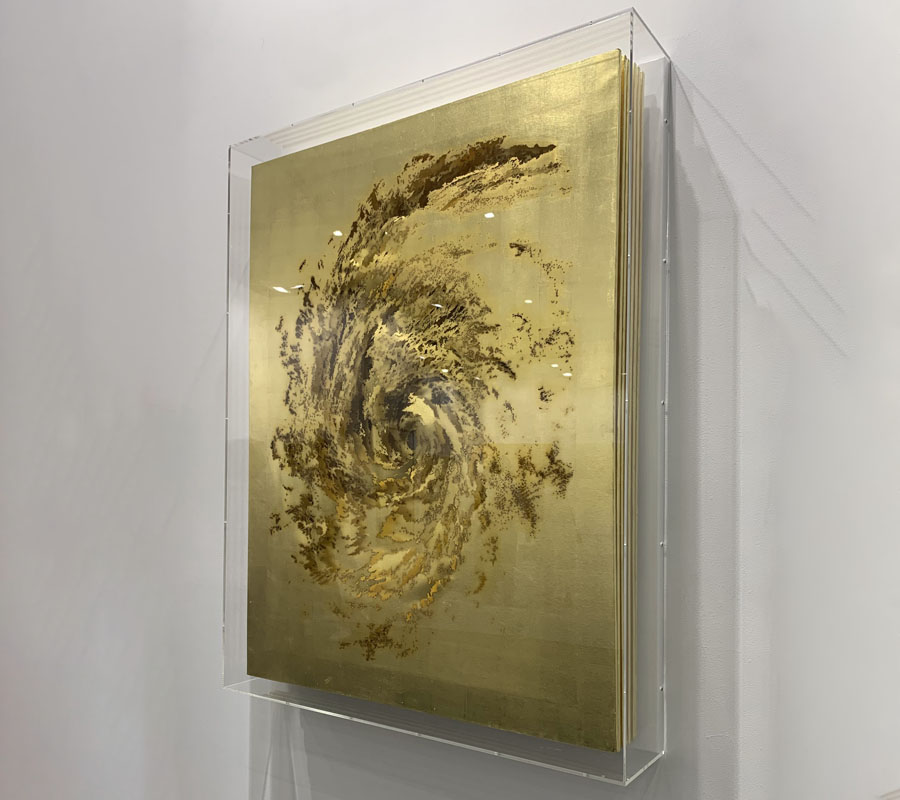 While the number of Orient artists on display is much smaller, there are indeed quite a few participations from across Europe. Emilie Pugh from UK, Santiago Gerald from Spain, Conrad-Shawcross from the UK, and Diana Al-Hadid, a Syrain artist, among many others, are on display across galleries. While most are not physically present, the galleries and the curators are sharing their vision and inspiration behind the art pieces. "Al-hadid has a multi disciplinary education that is brought out in her sculptures, and describes her work as a process as she says 'somewhere between fresco and tapestry,' both mediums that are built layer upon layer," describes representatives of Galerie ISA who are showcasing her work. There are also works of artists from Iran and Sri Lanka on offer.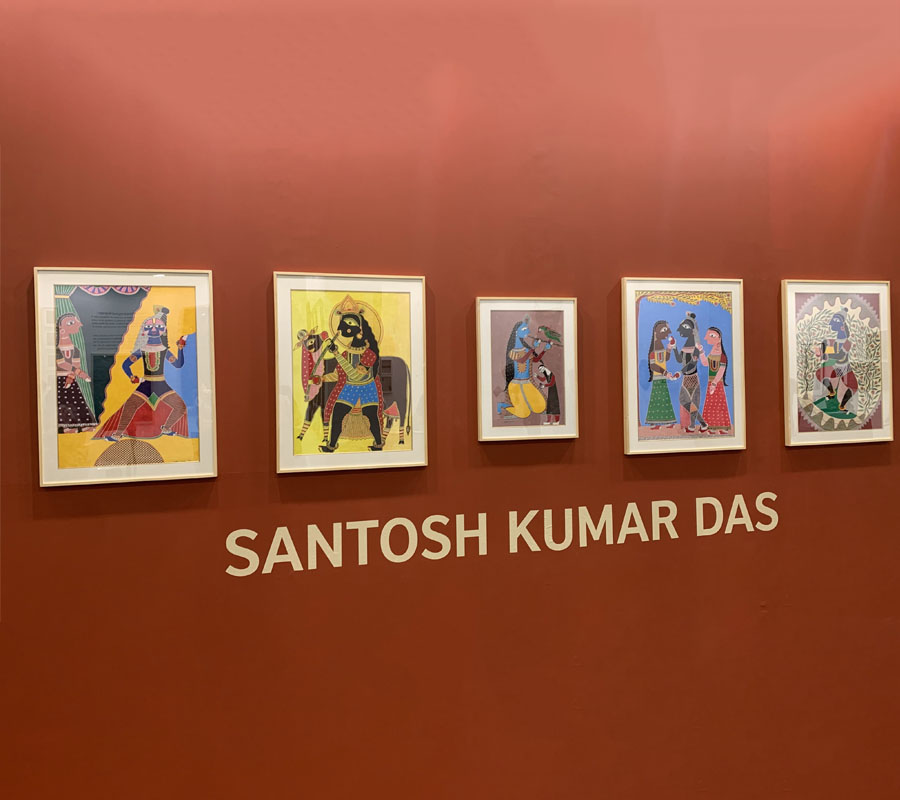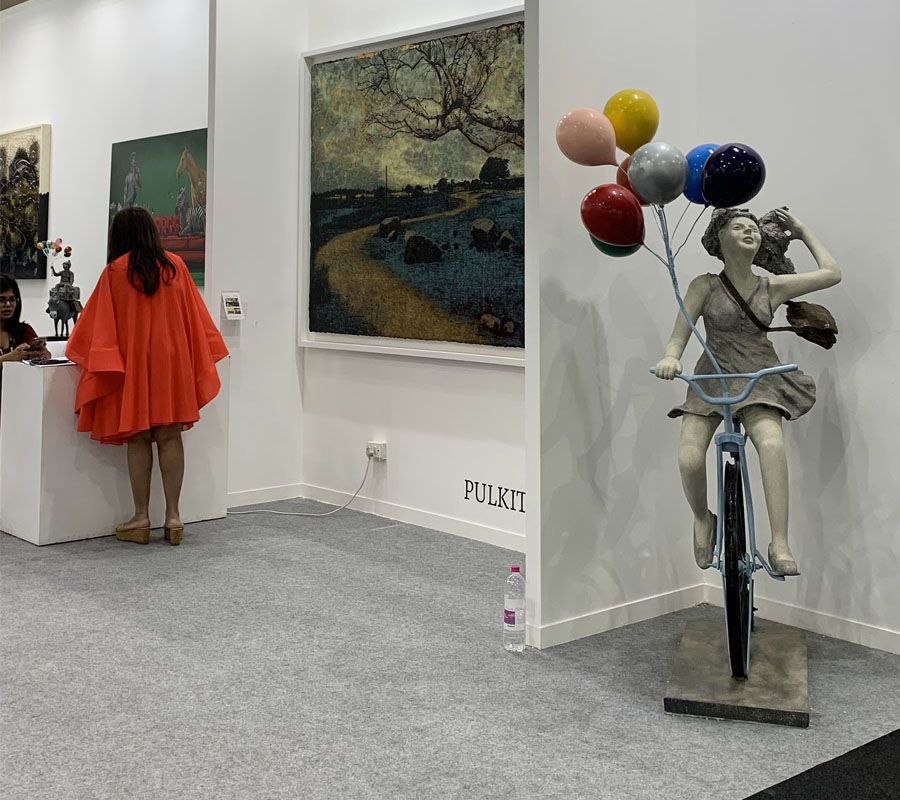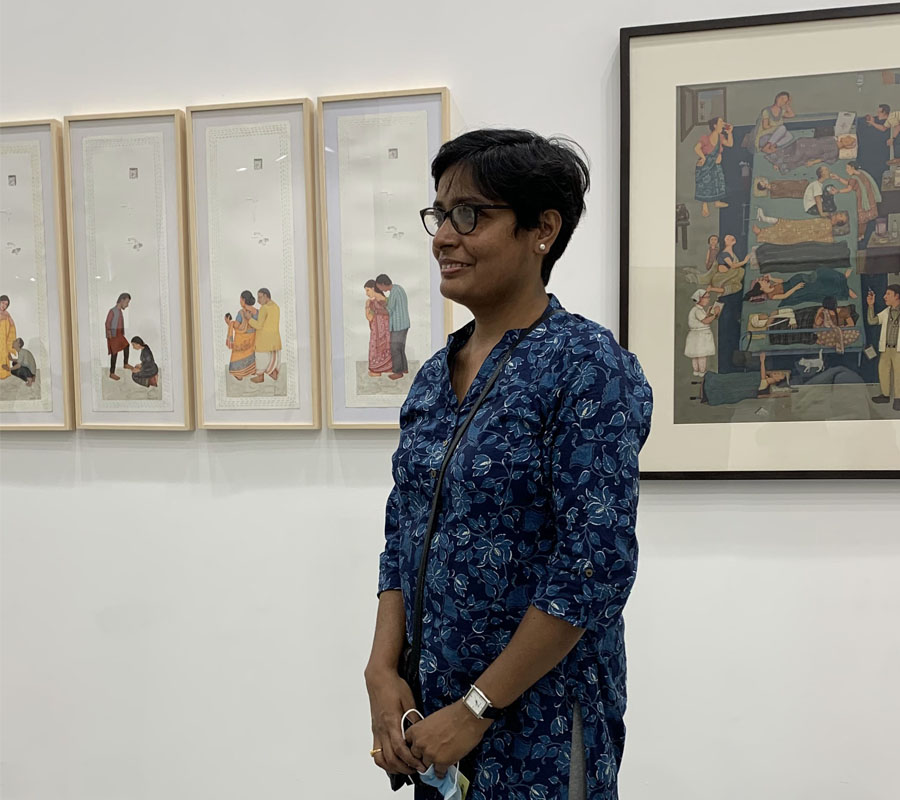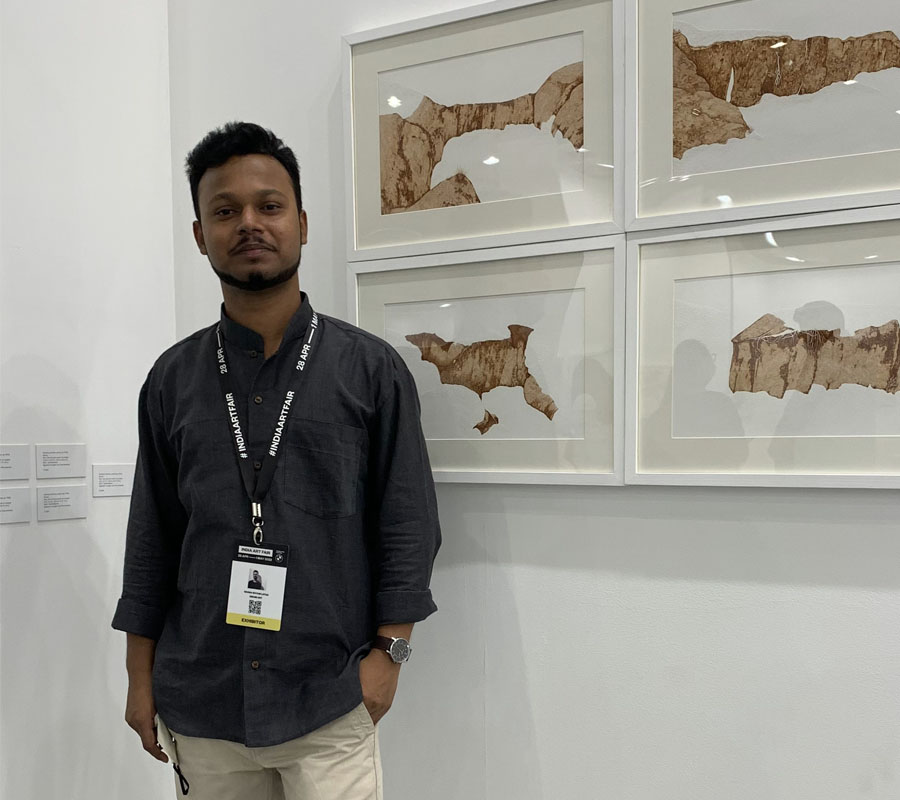 A number of young artists showcasing various art forms, including sculpture and paper, some born during the past two years of lockdown and pandemic, can also be seen in this edition. "This series, 101 Meditations on Paper, was born when I was home bound after along bout of covid," says artist Chetnaa. "Square as a shape offers you stability and balance because it is a perfect shape," she says while explaining how in each work she has directed the square to bring out different shapes and forms, and yet retain the balance. "There is thread on paper, gold foil on paper, ink on paper, and water colour." The most striking of all is Home, an artwork by Sudipta Das the represents the plight of migration especially in the pandemic. Made of paper, the thousands of overlapping human figures represent fragility of migrants.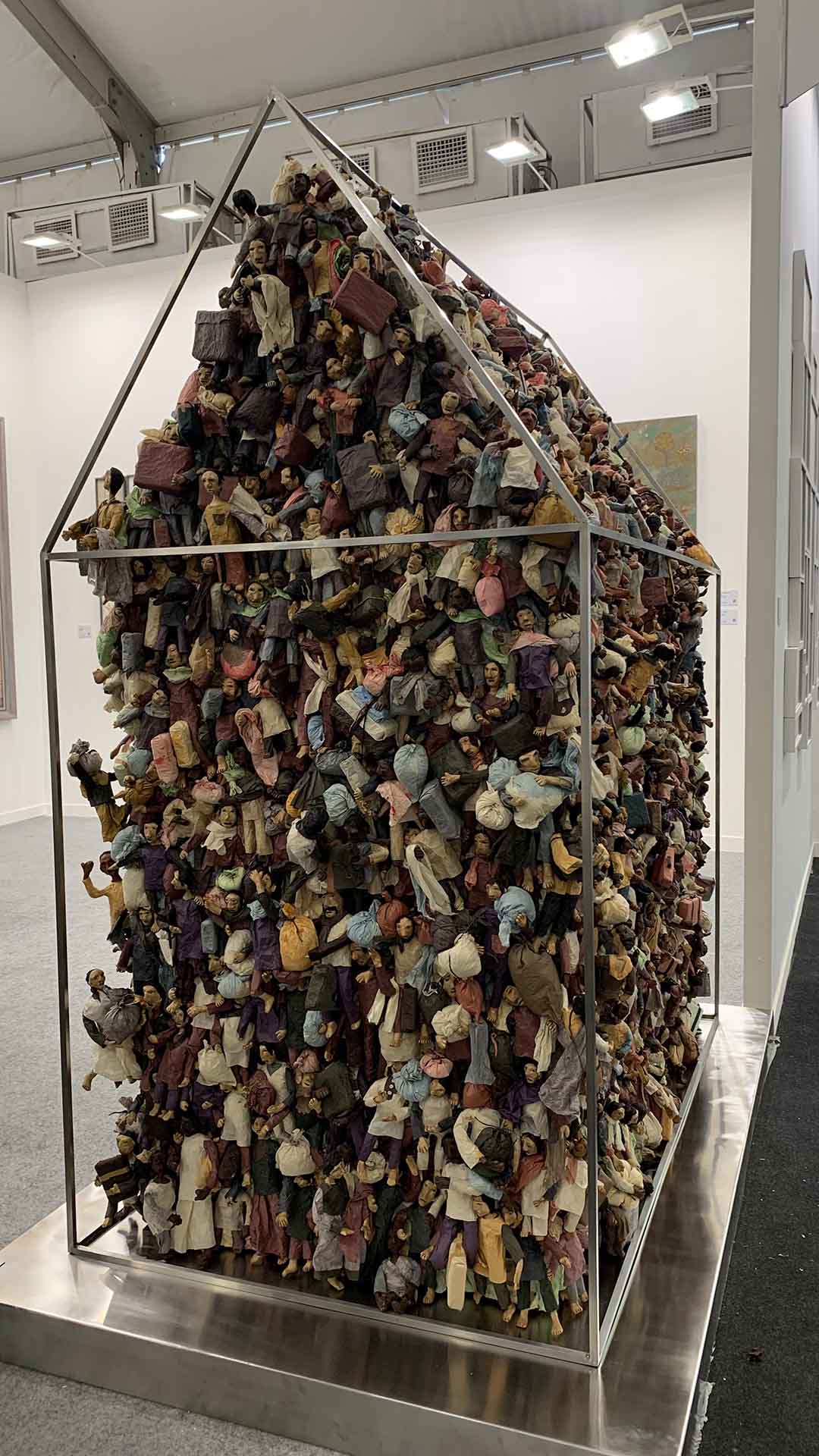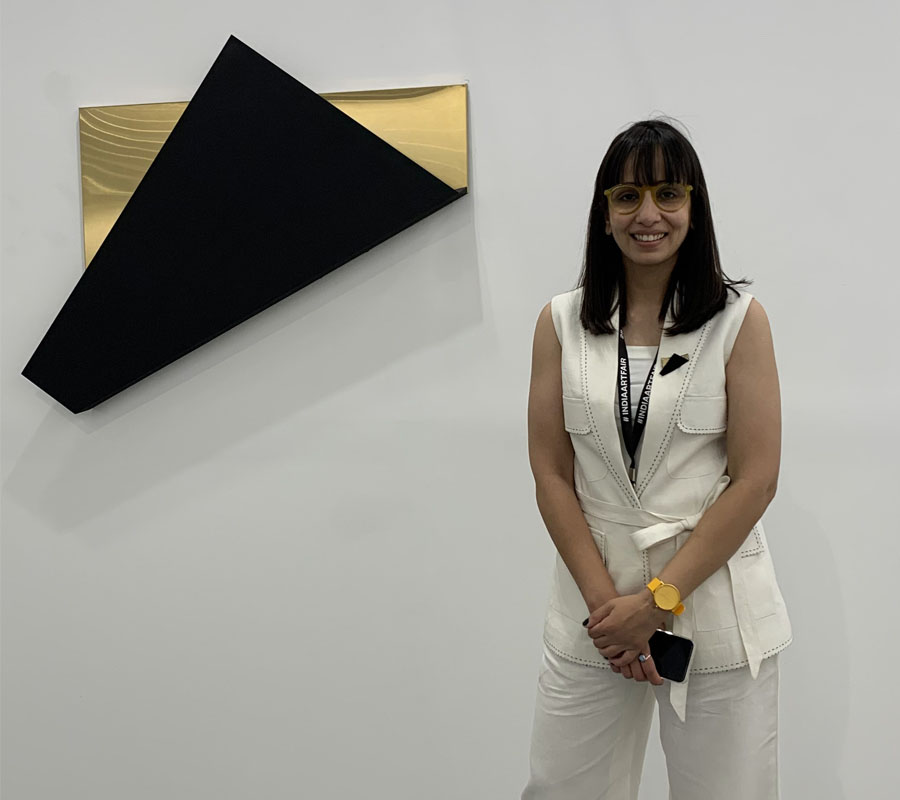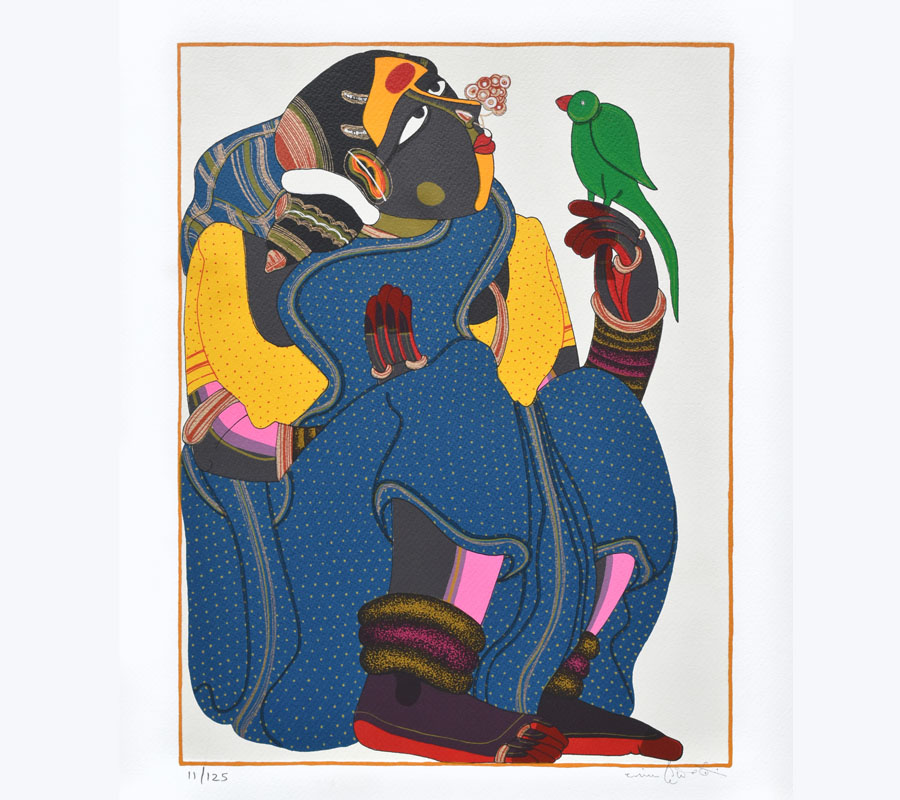 Outdoor art and public programming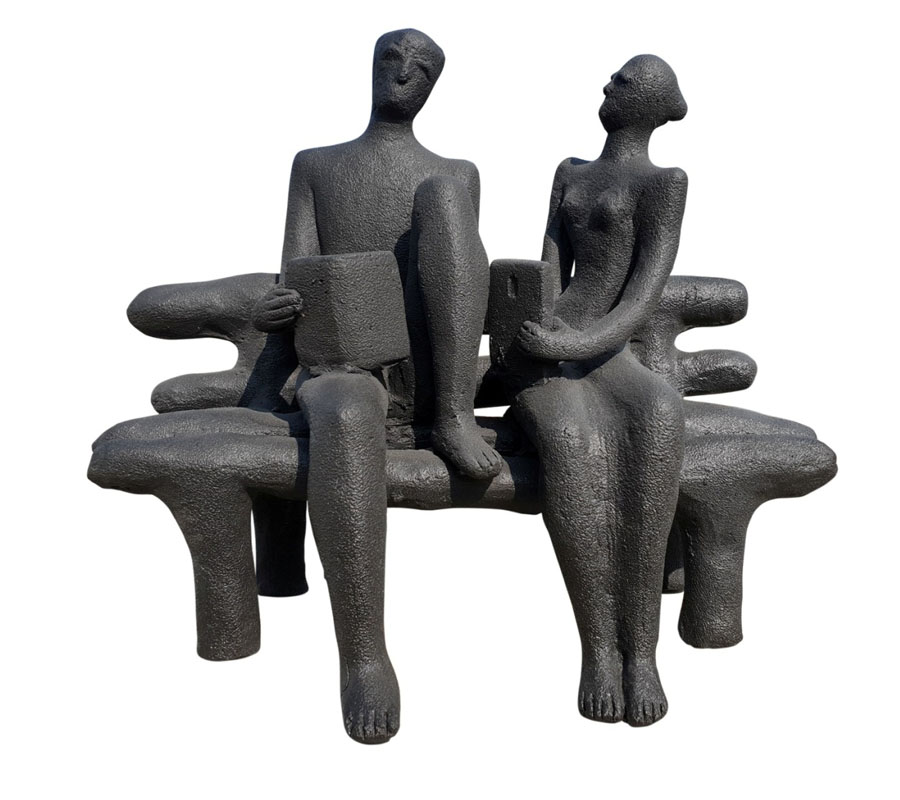 Like always, art extends across the fairground and includes large-scale installations such as a library of festival books and Food Lab Grant winning projects by Serendipity Arts; a large screen display of iconic works from the past four editions of the Kochi-Muziris Biennale by the Kochi Biennale Foundation; a 50-feet long mural titled The Future is Femme created by trans-artist collective Aravani Art Project, along the walkway into the fair supported by Saffronart Foundation; and an intricate and large-scale metal scrap sculpture by artist Narayan Sinha. 
In this edition of India Art Fair, there are also curated talks, panels, and performances and walks curated by Shaleen Wadhwana to help visitors navigate through modern, contemporary, and folk art on display under various themes including Art in the World, Click Click Click, Colour and Process, Art Meets Tech, and even a quick highlights walkthrough of the fair, India Art Fair: A Teaser. 
The full list of participating exhibitors for the 2022 edition of India Art Fair can be found at www.indiaartfair.in/exhibitors.
 
Photo: India art fair