Art can speak a language that transcends all barriers. And when art is for a cause, it makes a positive impact too. From intricate papercraft, mosaics, digital illustration, watercolour paintings, animation and more, 92 artists have created 100 artworks depicting the need to save Mumbai's mangroves. An Instagram call with the hashtag #MakeArtforMumbaisMangroves to share artwork by Mumbai's Ministry of Magic (MMM) with a focus on protecting Mumbai's mangroves and the communities it supports was the basis of this initiative.
The wetlands, mangroves and salt pans are part of Mumbai's mangrove ecosystem that acts as a natural buffer against the city's infamous rain-related flooding. They also store four times more carbon than other forests and have a crucial role to play against our planet's fight against climate change. With the sustained rise in sea levels and doomsday's predictions of Mumbai likely to be submerged by 2050, the time to act is now and Mumbai's mangroves are more important than ever.
Suma Balaram, Creative Lead, Ministry of Mumbai's Magic explains, "Through conversations and research, we felt a need to bring attention to mangroves and wetland ecosystems. Over the last few decades, these ecosystems have been lost due to development activities and public ignorance. Our aim, therefore, was to collect Mumbaikars, using art as a medium, to help recognise mangroves in Mumbai as critical forests, home of rich biodiversity as well as a buffer against flooding impact."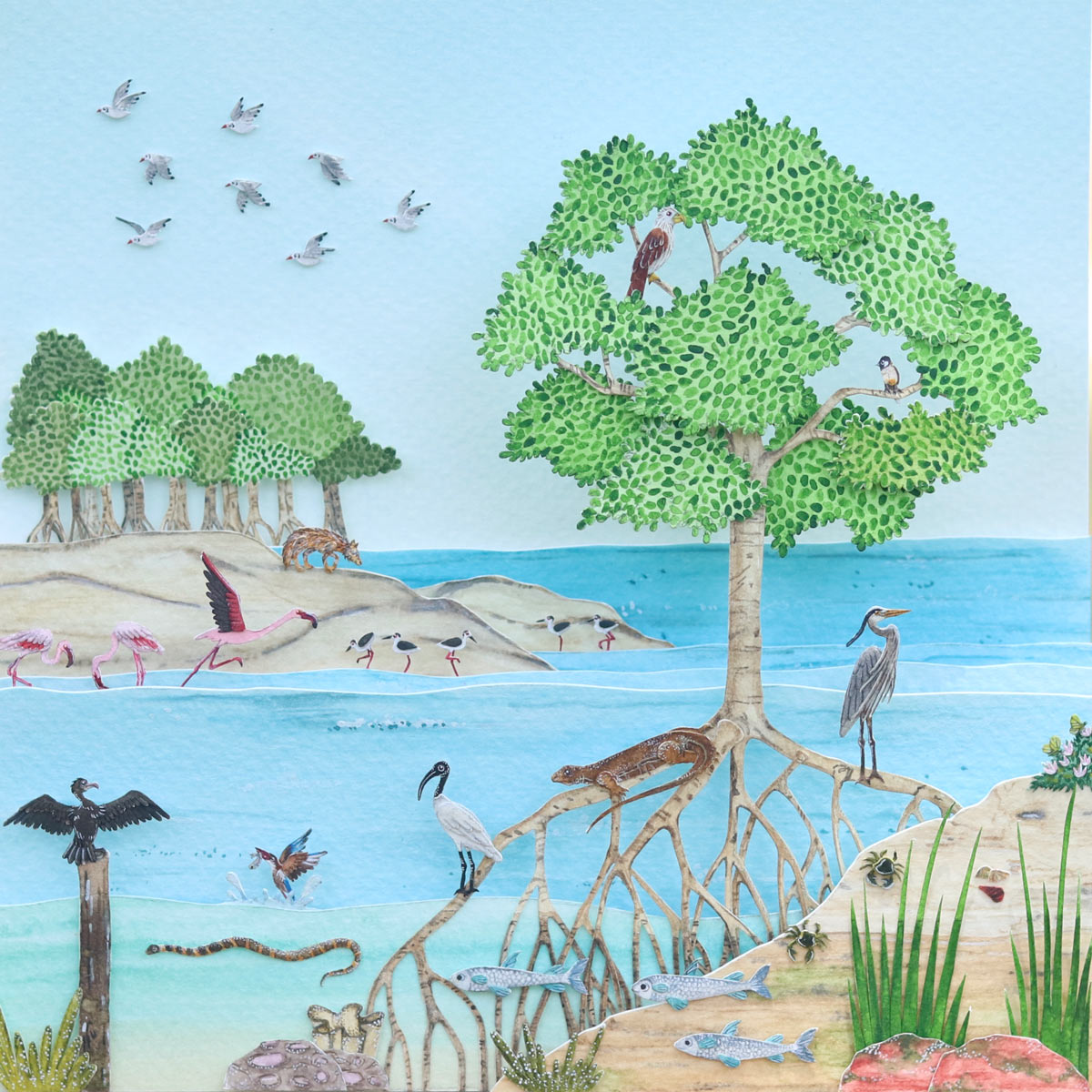 Some of the notable artworks part of the #MakeArtforMumbaisMangroves initiative includes Nayan Shrimali and Vaishali Chudasama, bird lovers and wildlife conservationists have created breathtaking artwork with a mix of watercolour painting and intricate papercraft that showcases 17 different species living in the mangroves of Mumbai. Mira Malhotra has created an illustration of how we all need to work together to protect Mumbai's mangroves.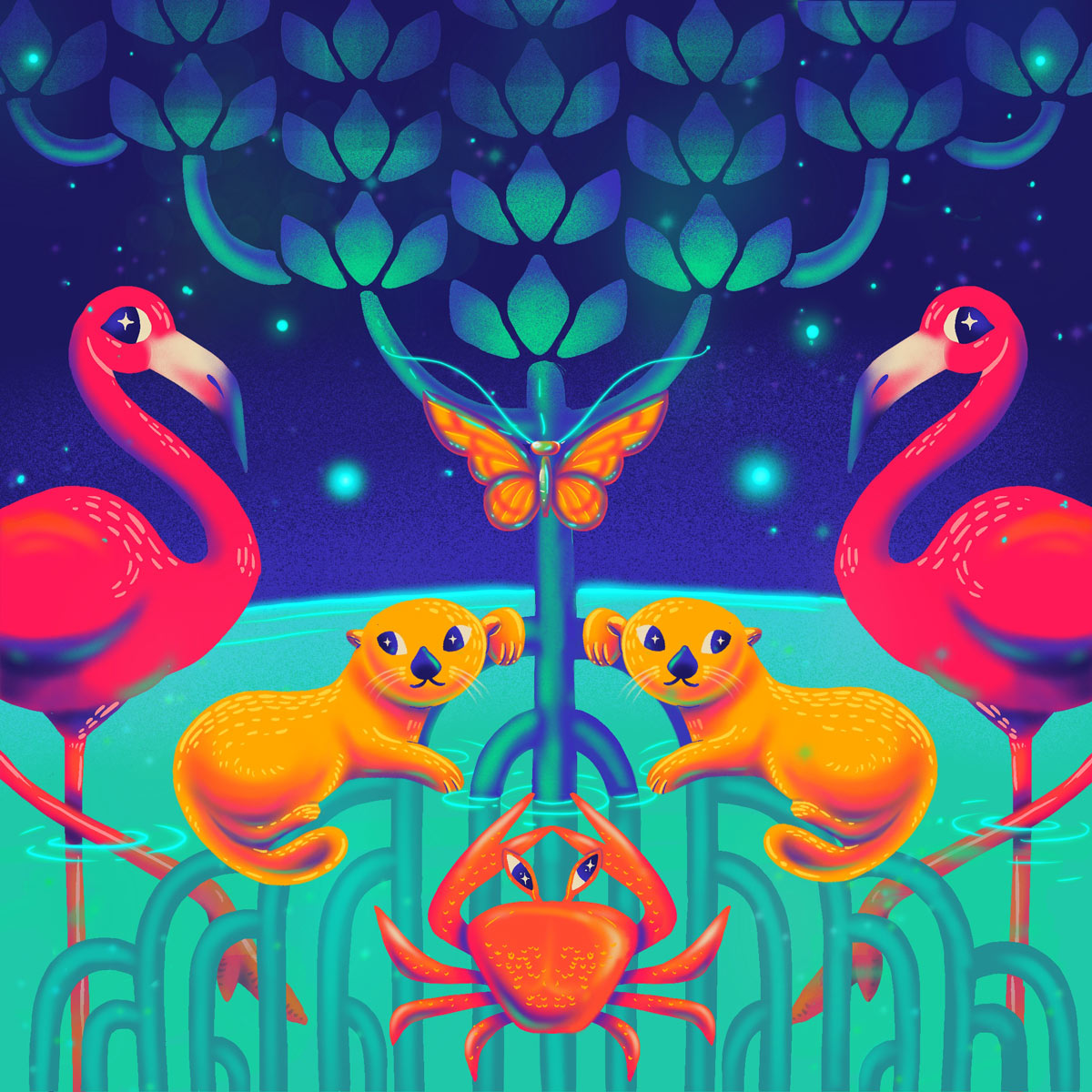 Afrah Shafiq's mosaic, glass, paint and old magazine animated collage draws attention to the sound these magical mangroves make and highlights how the mangroves adapt to challenging environments to thrive. Svabhu Kohli's dazzling 'Cabinet of Curiosity' captures the essence of why we need to preserve Mumbai's precious mangroves. The artwork is an ode to the biodiversity of these forests that creates room for nature to coexist and flourish along with the city.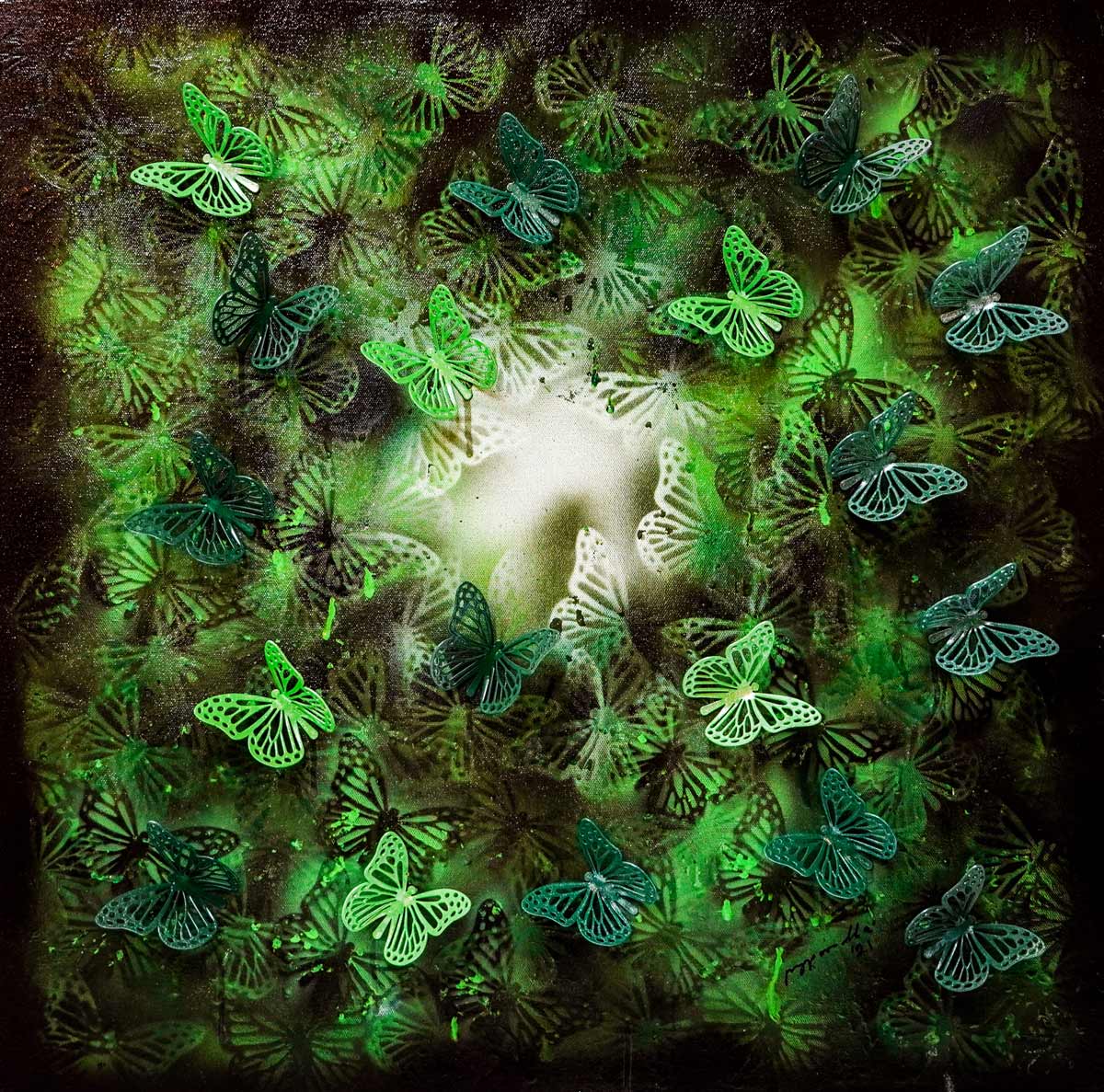 Anjali Mehta's focus has always been 'art with purpose' has made an impactful postage stamp for Mumbai's mangroves. Michelle Poonawalla uses her favourite butterfly motif and its ephemeral and transient life to depict the fragility of Mumbai's mangroves.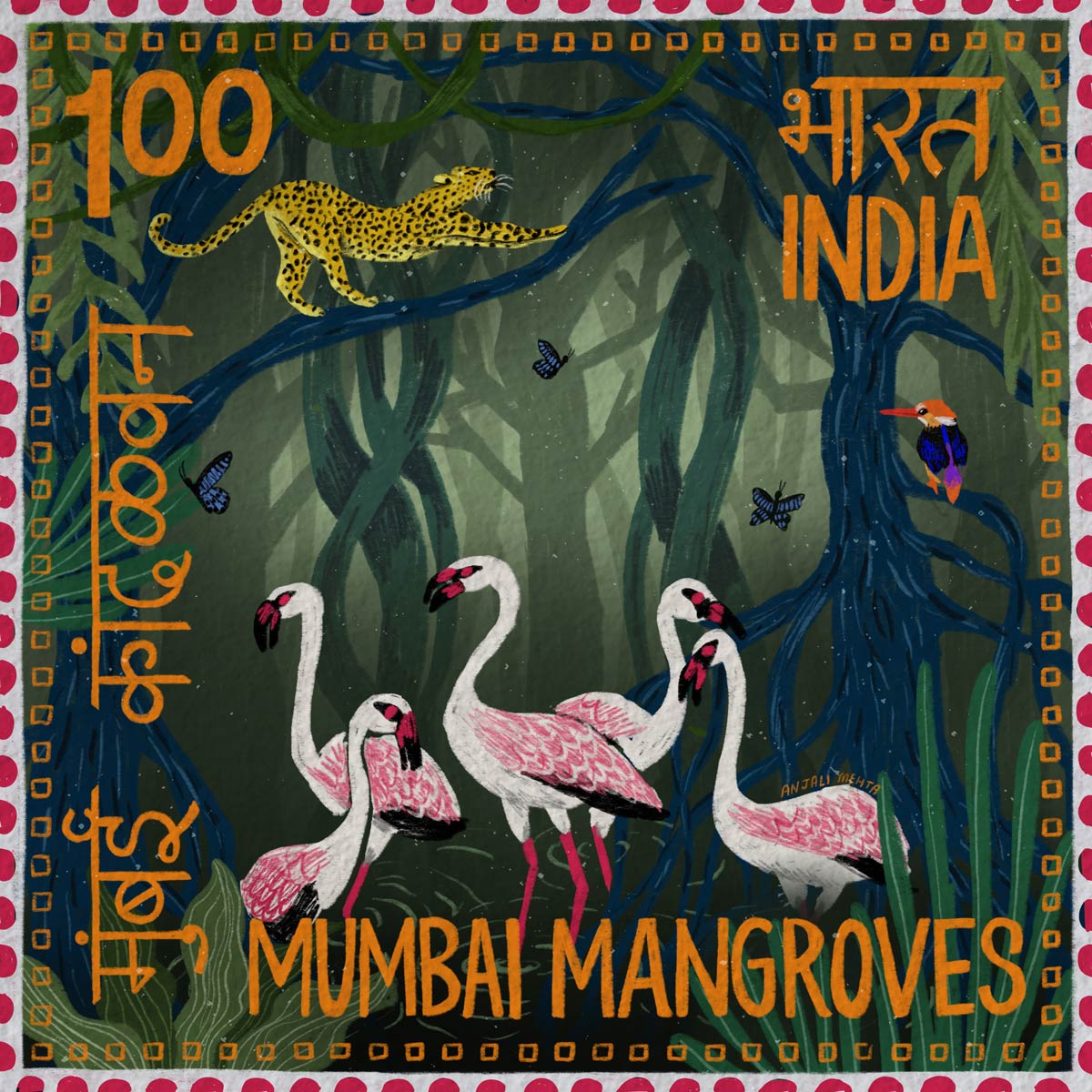 This campaign has seen an engagement with over 260K people and counting on Instagram. A zine will be curated by the end of July featuring 50 select artists, which will celebrate the work received from the talented artists and highlight diverse forms of art and their messages. It will be presented to Maharashtra's Department of Environment and Climate Change on July 26, 2021, which happens to coincide with World Mangrove Day, along with the link to the digital art gallery.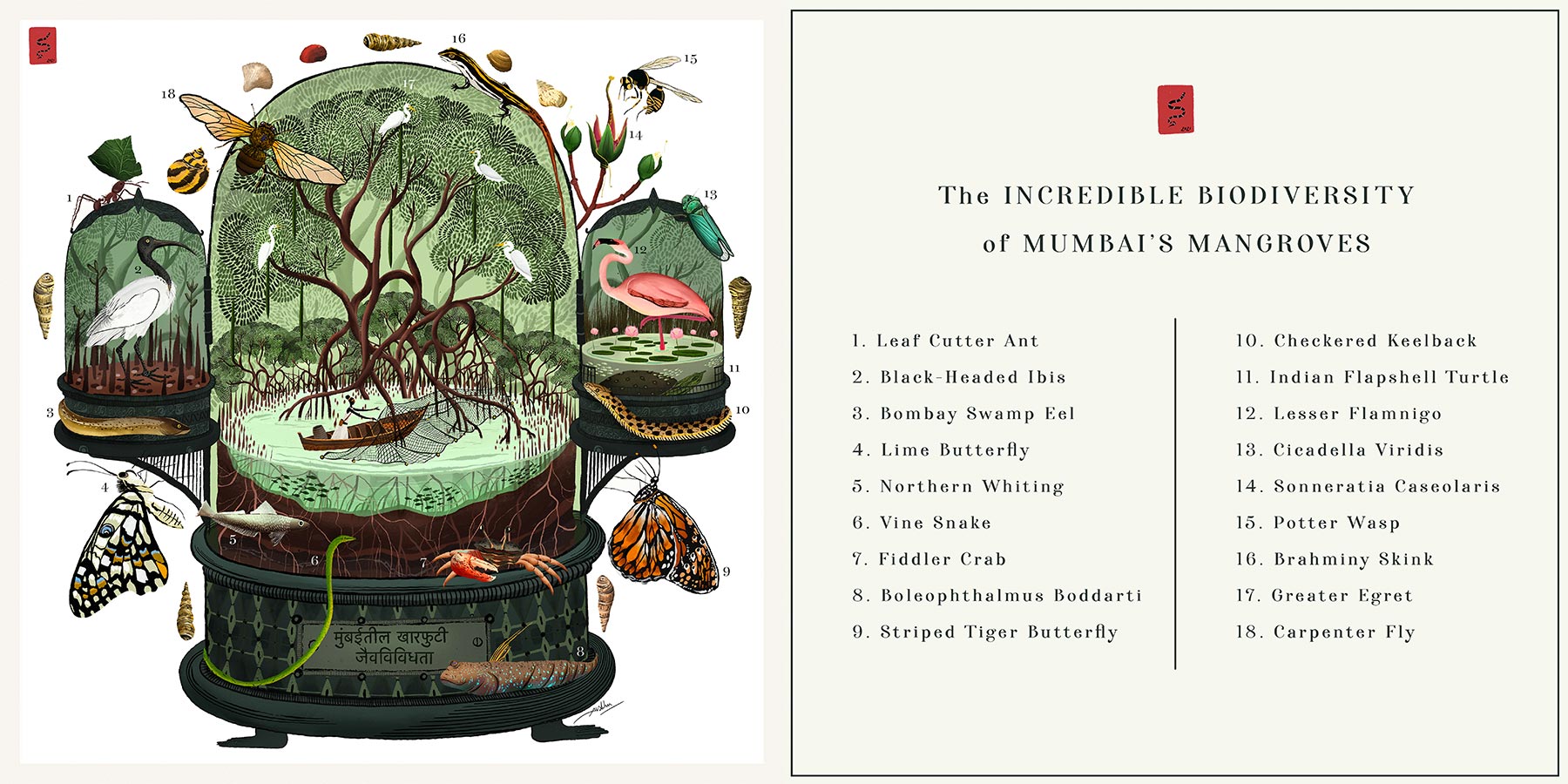 "I strongly believe that design is a powerful tool to bring about change and find solutions for environmental and social problems. Designing for sustainability is crucial for our survival and ensures intergenerational equity," concludes Balaram.'
The link to the virtual art gallery is here.
Photo: Shutterstock