Avani Lekhara, an Indian Paralympian champion rifle shooter who won the Padma Shri award on March 21, 2022, remembers what it feels like to dance. In 2011, the Jaipur (Rajasthan) resident was on her way to a dance competition at the age of 10 when the car that she was travelling in, with her parents and brother, skid and overturned on the Jaipur Highway. Avani was asleep on the back seat of the car during the journey, and when she woke up, her world had overturned too.
A damaged spinal cord and no mobility and sensation from the waist down—that was the extent of injuries young Avani suffered during that accident, while her parents and brother had minor injuries. A child, merely 10 years old, she was bed-ridden for almost six months and then a wheelchair took the place of her legs. And yet, when I spoke to her around International Women's Day, she told me: "Some experiences may set us back, but we shouldn't let anything stop us from going after our dreams." This clear, concise, and mature piece of advice set the tone for the rest of our conversation.
The initial struggle
Through this tragic incident and its aftermath, Avani's parents and brother, strived hard to help her keep going. It had impacted her self-confidence and turned her into an introvert. "I didn't want to step out because people used to stare a lot and they would look at me with sympathetic eyes. Even when I resumed school, I was conscious about what my fellow students were thinking about me while they stared. I didn't want sympathy," she recalls.  
During her teenage years—before Avani earned this phenomenal title, accolade, and appreciation at a global stage—she struggled with body image issues too. The 20-year-old Paralympian now describes her body as 'perfect' but also goes on to clarify that "everyone's body is perfect and there's no particular mould for it." What your definition of perfect is, may not be the same for someone else, and that's completely okay. We need to celebrate individuality, believes the sportswoman. 
How rifle shooting helped her deal with body image issues
Avani ventured into rifle shooting first in 2015. It may seem hard to believe though that the Paralympic medalist took to rifle shooting initially just as a hobby. "I wasn't sure if I could do that on a wheelchair. It was only after the first match that I got confident, and I told myself: 'Okay, I can do this'." What followed was a series of wins and losses, which motivated her to keep going and eventually weave a dream of winning a medal for India at the Paralympics.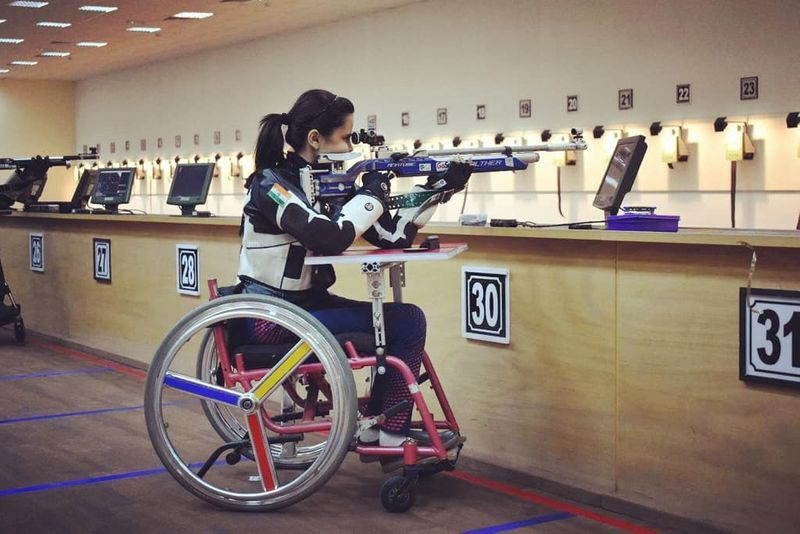 And to turn her dream into reality, she committed to the sport fully and her parents stood right beside her. "Rifle shooting has given me a lot of self-confidence, a lot of motivation, and helped me in accepting myself. I've mentioned in interviews before that sport can change your perception and that of people around you," she declares. What has also helped are mental training sessions that are a part of her fitness routine. 
Spreading the message of body positivity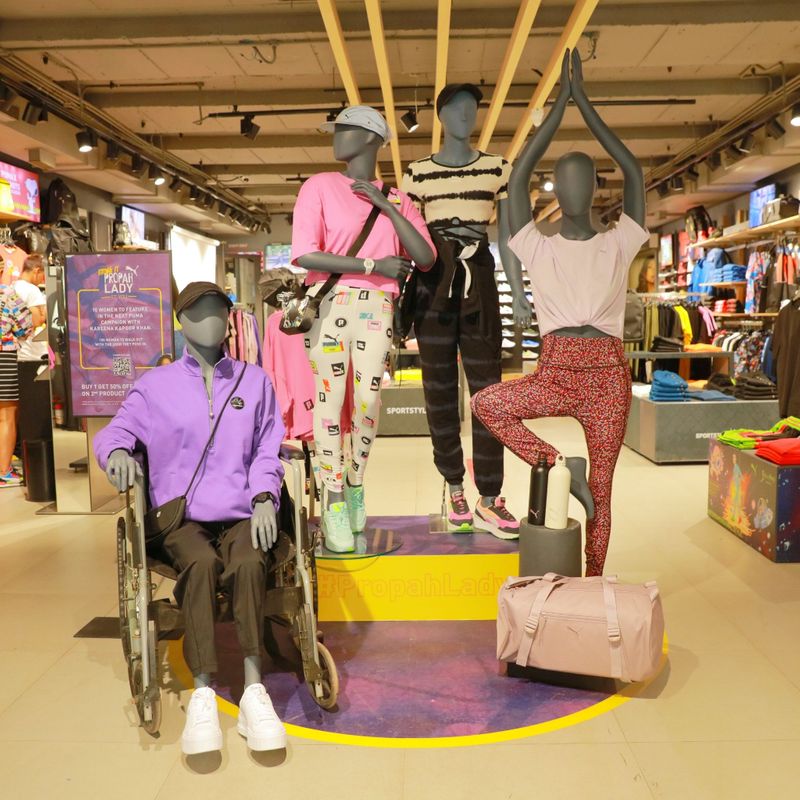 Having once struggled with body image issues, today Avani is doing everything in her capacity to spread the message of body positivity. Take, for instance, her recent association with Puma for their women's day campaign, where the brand introduced life-size mannequins of real women including Avani. "This campaign not only celebrates real women, but also their strengths, achievements, and hard work. Who would've thought I'd one day shoot for a sportswear brand on a wheelchair! It sends out a message that we must accept and acknowledge inclusivity in India. And we should accept the disability and the disabled around us."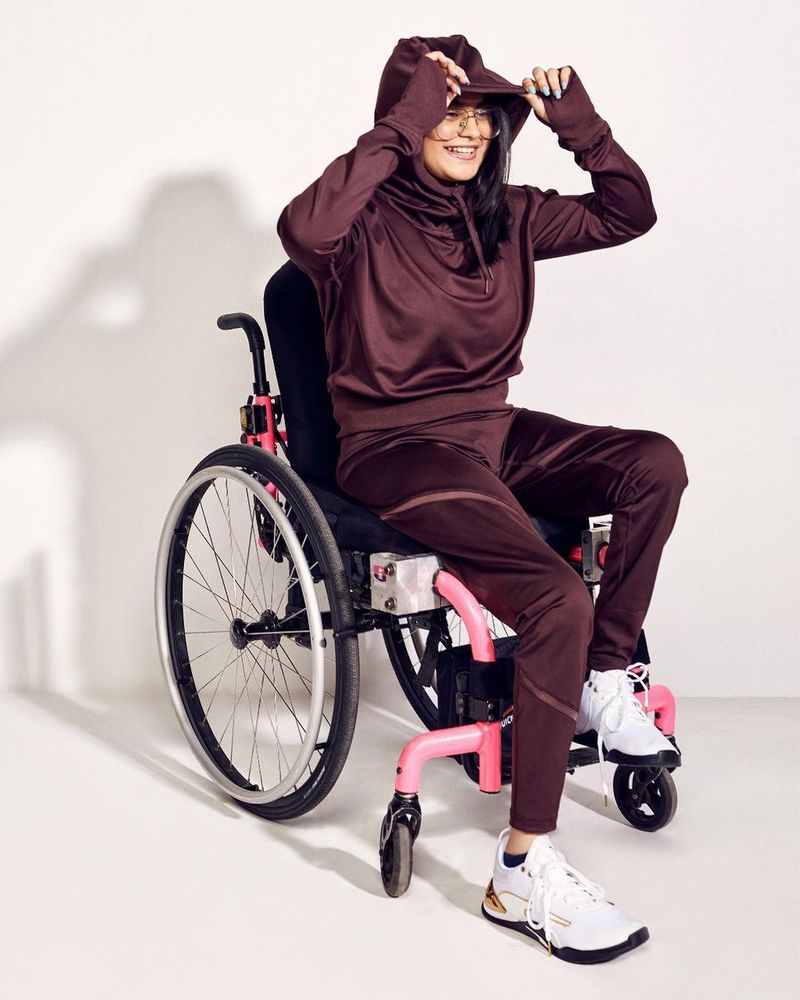 Para-athletes and the biggest misconception
Quiz her on the biggest misconception people have about athletes with disabilities and what, according to her, we all can do to shift that thinking, and she shares that most people think it is easier for para-athletes and that they have less competition. Clearing the air around this misconception, Avani adds, "It is never easy for any kind of athlete to win medals, be it nationally or internationally."  
"We do equal hard work, equal sacrifices, and boast the equal amount of passion, if not more. I feel that athletes with disabilities have a lot of past traumas, that they're dealing with. With sports, they are actually winning in their lives and standing up in their own eyes—winning a competition is just another achievement for them," Avani explains while stressing the fact that able-bodied athletes must not look down upon para-athletes. 
Watch Avani's winning moment from Paralympics 2020 (Tokyo 2020) below. On this day, she became the first Indian woman to win a gold medal at the Paralympics. 
Avani's real-life superwoman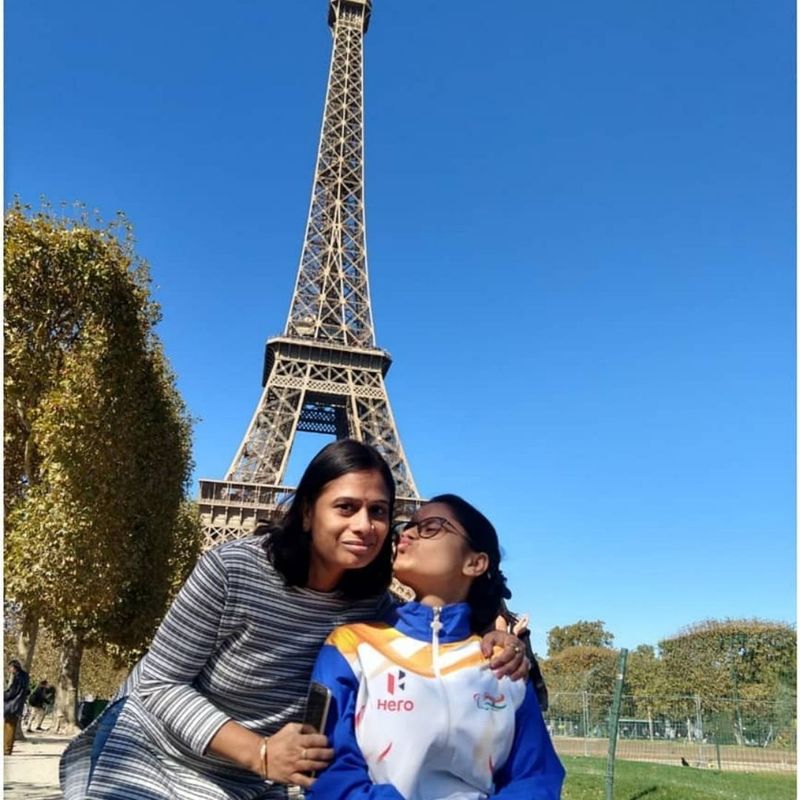 The young gun's Paralympics 2020 prep featured a strict schedule that involved waking up at 5 am and then doing yoga. Post yoga, she'd head to the range for shooting practice—both 50 metres and 10 metres. Sometimes, she'd come home from morning practice, eat lunch, and go for practice again. Avani makes special mention of her mother while she talks about her pre-Paralympics. "She's the ultimate queen," she says, adding: "The courage she's shown since my accident and the support she has given me for my training is beyond words. To ensure I reach for practice at 5 am, she would wake up around 3 am, prepare stuff for me, and help me get ready. It matters a lot."  
Staying positive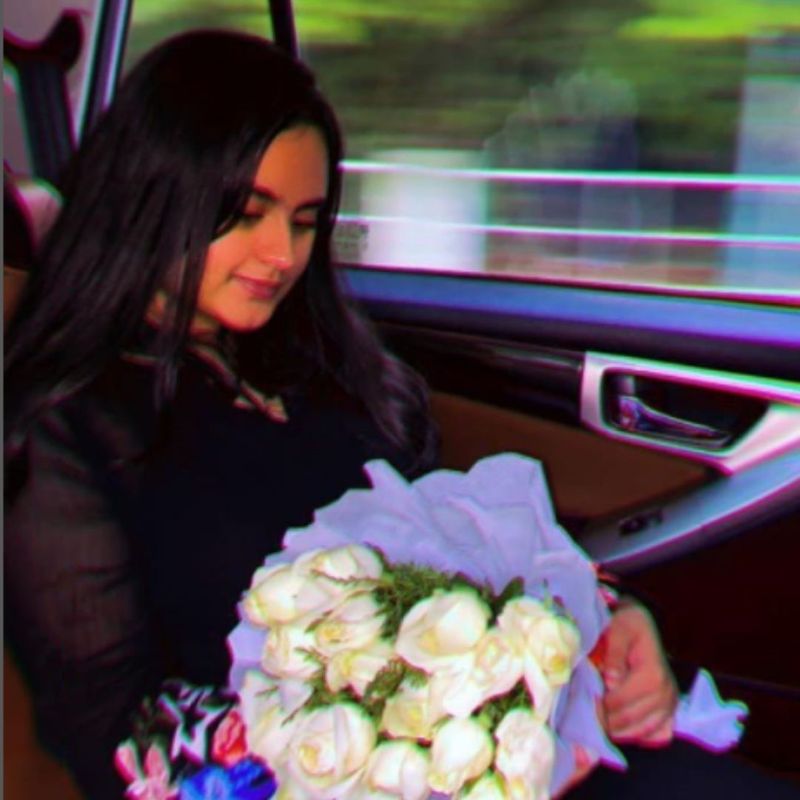 Scroll through Avani's Instagram and Twitter feed and you'll notice a motivating, positive message coupled with her innocent smile posted every few days/weeks. Ask her how she stays positive all the time, and she promptly corrects us, "I wouldn't say that I'm positive all the time. I also have my fair share of low, sad moments and days. And I just want to say that we should normalise that."
The young Paralympian tells us that it is a continuous process—one day you're happy, the other, you're sad or angry or disappointed—and you must give yourself positive affirmations daily to help. "Today I may be okay with my body, my looks; but tomorrow maybe, I won't," she explains, further saying: "You must wake up in the morning and say to yourself that you're worthy and desirable."  
"You don't need achievements to prove yourself that you deserve things and people. It's about proving it to yourself. Even if I don't have some achievement or something to be proud of, I am still the best person that I know, and I'm still in love with myself—this is what we all must thoroughly understand," she concludes. 
---
Photo: Puma and Instagram/Avani Lekhara