The much-anticipated Alia Bhatt-starrer Gangubai Kathiawadi releases today, and the expectations are sky-high. While the Sanjay Leela Bhansali biographical crime drama trailers and teasers have given a glimpse of Bhatt's prowess as an actor and how she fits into Sanjay Leela Bhansali heroine league, it is the film's music that is drawing equal attention. Of these, Dholida, the groovy track is currently making India dance. The song has already been used in 78k Reels on Instagram and counting.
It is the voice of the lead vocalist Jahnvi Shrimankar's voice that is on a loop in everyone's mind. The Mumbai girl first ventured into the Bollywood playback music scene in 2007 as a background vocalist in the movie Saawariya. Prior to this, she has sung Gujarati songs such as  'Tamari Najarma', 'Ek Patan Shaher', 'Hari Hari Jevi Tamari Marji' (2004) and Meera Ne Madhav No Raas (2020).
She has also lent her vocals in television serials, jingles, and radio plays and has also sung in Gujarati and Malayalam. Jahnvi has also toured with music industry biggies such as Javed Akhtar and Amit Trivedi. Interestingly, she is one of the few artists from India who has performed at almost all music festivals including the likes of Paddy Fields, Alive India, Festival of Sacred Music, Thanjavur and the Covelong Point Festival amongst others.
In an exclusive tête-à-tête with Zee Zest, Jahnvi Shrimankar looks back at her musical journey over the last decade and a half.
1. Was being a singer something you always wanted to do? What are your earliest memories of music?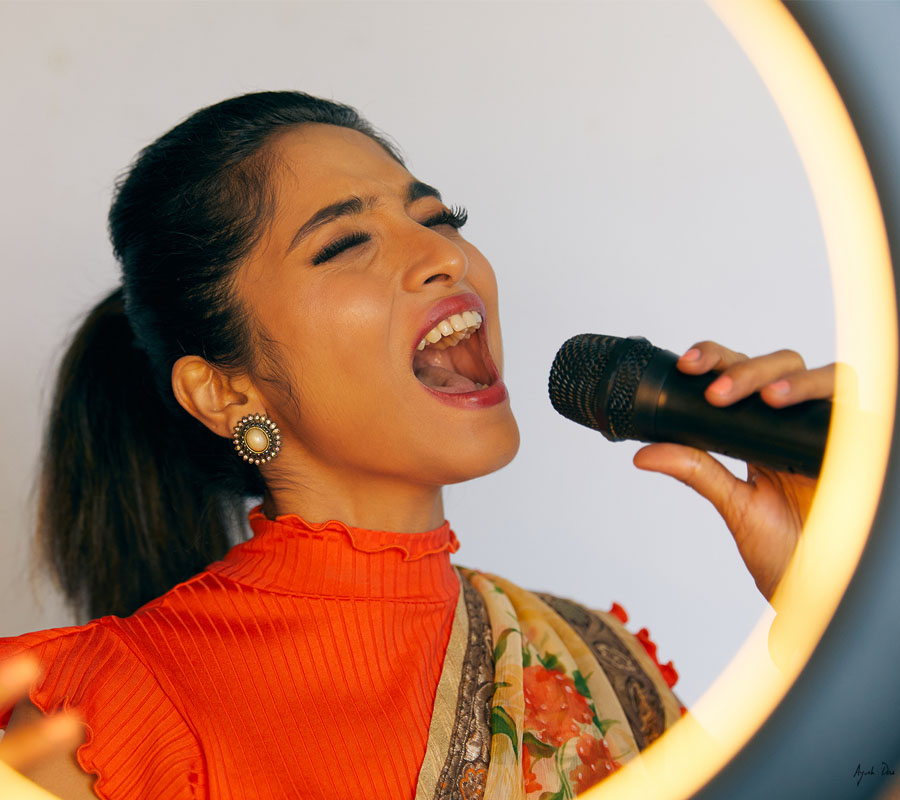 I started learning music when I was just seven-years-old but there was no ambition of becoming a professional singer. My parents recognised my knack for music and found that I had a melodious voice and started my training. It was only after I finished school that I realised that I wanted to sing professionally. 
2. How and when did you get your first break?
I would call this my first break as this is my first song in Bollywood and nothing has been as big as this. I have been performing since childhood in music shows.  When I was in college, I started performing professionally and Saawariya was my entry into studio work. I was a background singer, then one thing led to another and I started getting more work.
3. How does it feel to have started as a background vocalist in Saawariya to be the lead singer in Dholida for Gangubai Kathiawadi?
Honestly, when I was recording for Saawariya, I had not imagined that I would sing as a lead vocalist. I had just started off and had a lot to learn. As time passed, I did hope that I could sing for the leading heroines in Bollywood. The process of recording Saawariya might have planted a seed in my subconscious. And with Mr. Bhansali, his films are of a different category altogether in Bollywood. There is no other film that comes close to this style of filmmaking. 
4. How was the experience of working on this song?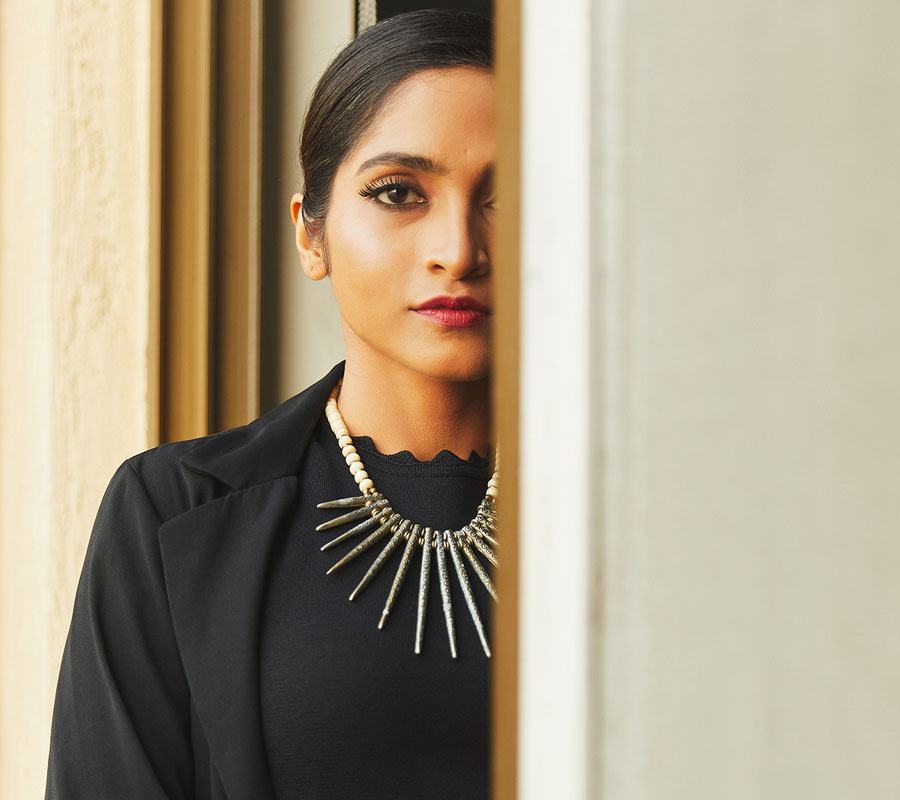 Singing Dholida was a unique experience for me. Even though I am familiar with garba, this was a little different for me because the prowess you need to match the plotline and the character of the protagonist, in this case Alia Bhatt, is something else. Matching up to its energy was a challenge for me and that is what was interesting for me. 
5. Sanjay Leela Bhansali is known for his attention to detail. How did this add value to the song?
He is very particular about how exactly he wants the song to sound. It is always larger than life and I took it as a challenge to deliver on his vision. I recorded this song over three to four sessions as he would try different things each time. The lyrics in the antara are different, so adding masala and expressions without losing the essence of the character was a learning experience. When it comes to music, he is so passionate and knowledgeable that it makes a lot of difference to the music of his films.
6. As the song has Gujarati folk elements, did you feel more comfortable with the song?
Yes definitely, it always helps when what you are supposed to sing is very close to your ethnicity. A lot of it came naturally to me and the rest came from the views of Mr. Bhansali who is a Gujarati himself. I think he was able to explain better how he envisioned the song.
7. How did you feel when you saw the shoot of Dholida in Film City, Mumbai?
It was uncanny because I had never heard my voice playing at a film shoot and it was my first time on a film set. I could not believe that it was my voice that so many people were dancing to including Alia and with the choreography, it was magical.
8. Is this a good time to be a singer in the industry?
For me, it's definitely a great time as there is so much scope for different kinds of music now and the platforms are so large. It is so competitive now and there are YouTubers who are big stars who don't need movie songs to make them popular. I am grateful that my Bollywood debut is with a song such as Dholida.
9. Tell us about your foray into independent music?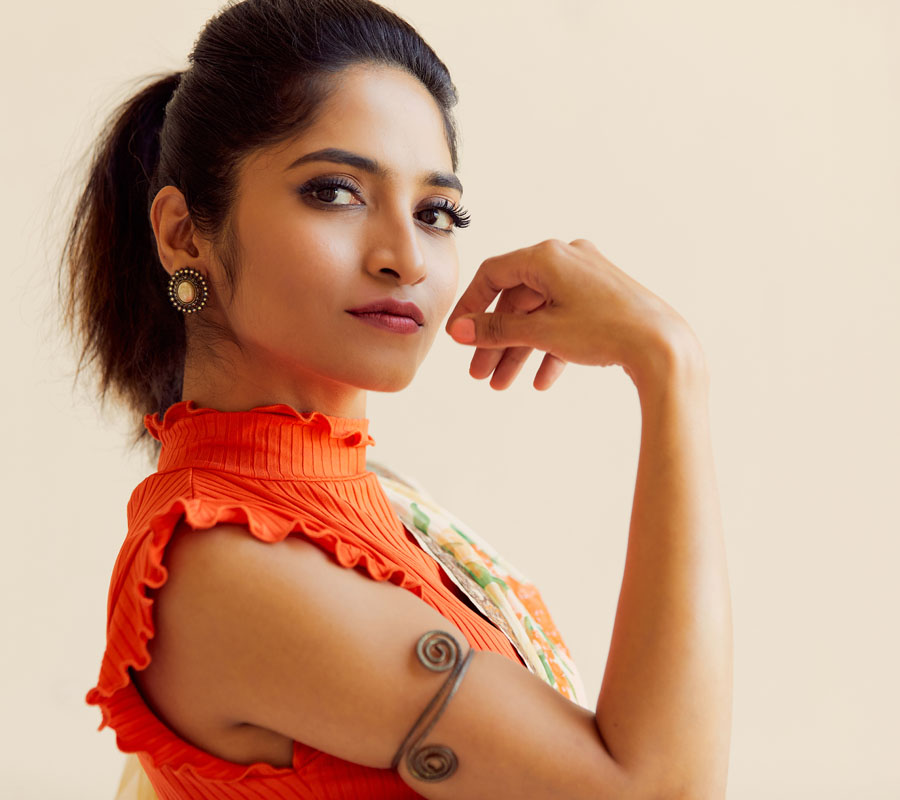 I have sung for various projects for musical shows such as Beyond Bollywood where I sang for Salim-Sulaiman and we performed at different venues in London. I have also been part of Gujarati folk albums. I am now working on my own independent music, which is the music that I believe in and the music that I would like to showcase. Also, this will be the style of music that defines me and what I believe in. 
10. Can you tell us more about your music collaboration with other musicians?
I have worked on old texts that were written 100 to 200 years ago and used that kind of literature, their philosophies and trying some original compositions with a modern arrangement and sound. I have also collaborated with various bands, one of them being Filter Coffee, which mainly focuses on incorporating electronic with Indian classical music. I am very interested in the new sounds that are coming out now. I like to work with musicians in different genres and bring together different music. 
11. What are your next plans?
I have recorded a few songs for a couple of films that are still in the making, so I cannot give out any details for now. I am working on my independent music and collaborating with different composers, lyricists and musicians for all my singles and hopefully, I will be able to release a couple of them this year. I am also working on some international projects in the USA and Canada, and hopefully in Australia as well. 
Photo: Instagram/ Alia Bhatt; Ayush Das