Be it Nagma Khatoon, Bholi Punjaban, or Zarina Malik—each character that Richa Chadha has played on-screen has written an important chapter of acting in the history books on Indian Cinema. It takes guts to launch your acting career as a leading lady with a gritty hinterland crime drama like Gangs of Wasseypur (2012), but Chadha wasn't looking at dolling up in a chiffon saree to be the quintessential B-town heroine anyway. She followed up her maiden performance with the loveable, tough-talking female don, Bholi Punjaban in Fukrey (2013)—a role that went on to define Chadha in the coming years.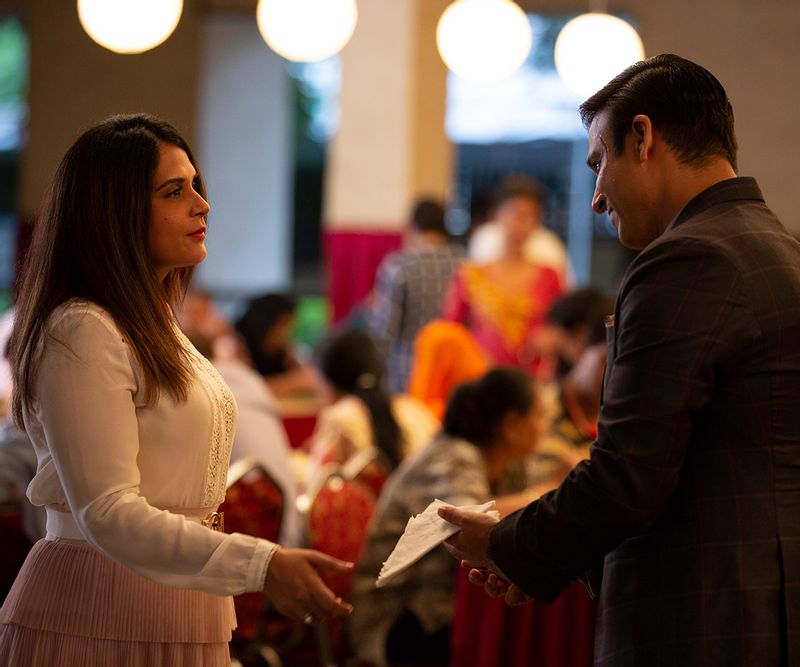 A risk taker, she spotted the potential of the streaming platforms early on and became a part of the magnum opus Inside Edge (2017). The rest, as they say, is history. The third season of Inside Edge, which promises to be even darker and murkier in the fight to control cricket, drops on Amazon Prime Video on December 3. We caught up with Richa Chadha to know about her take on Zarina Malik, cricket and beyond.
Edited excerpts:
1. How does it feel when you look back at the journey of Inside Edge?
It feels really good. I feel happy to say I had the foresight not to believe any of the naysayers who asked me not to do a web series. Look at how everybody is on the streaming platforms today, it's a great space for the actors to explore themselves.
2. Did you think the series would become such a hit when you shot for the first season? 
The show offers a heady cocktail of cricket, Bollywood, and some realpolitik that goes behind the scenes. These are things India thrives on—this is what makes news. People are glued to their television sets for one of these three reasons every evening. IPL is hugely popular and this series was a take on the Power Play League, loosely based on the IPL. So, it's a well-thought-out, well-crafted show for Amazon Prime, and that's why we now have a season 3.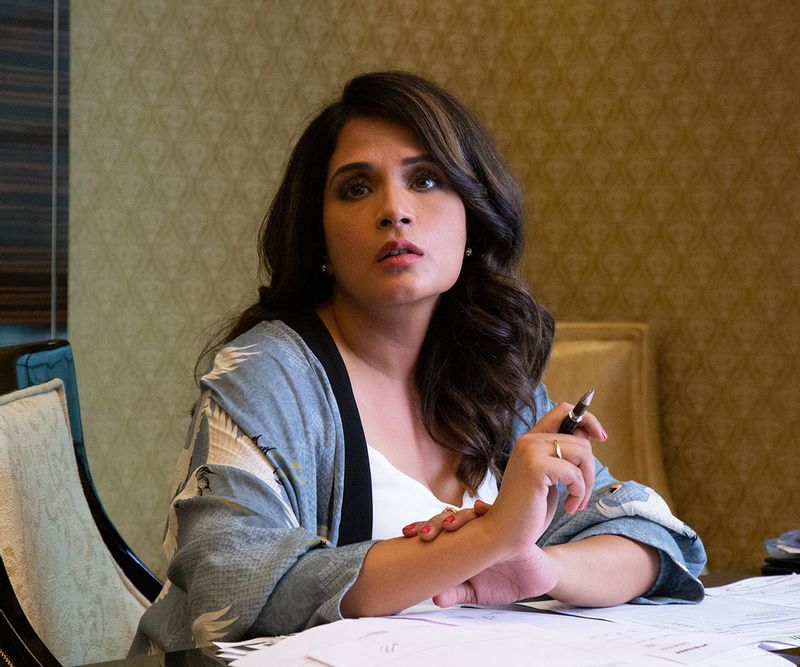 3. How did you prepare for the character of Zarina Malik—a boss lady in a man's world of cricket? 
Zarina is definitely a difficult character to play because she is quite complex and insecure. She wants to hold on to power, wants to stay relevant, and wants to stay popular. That's why I found the character interesting. I still wanted her to be vulnerable and humanised for people to understand her motivation. 
I don't think there are any real-life inspirations. Initially, during the first season, there were some speculations but they also died down simply because people realised it is purely a fictional show and not a documentary. I understand there were bound to be comparisons as only a few women have owned cricket teams like Juhi Chawla, Shilpa Shetty, and Preity Zinta; but Zarina is unlike any of them. I did work a lot to prepare for her character, mostly in the interior.
4. What is Zarina's character arc in Season 3 of Inside Edge?
This season gets quite murky and dark. It gets dark because that seems to be the only way how certain situations will be resolved. Anyway, it was already dark when we were discussing spot-fixing. It's bound to get murkier as people are out there to settle scores. Vivek Oberoi's character Dhawan is out to get revenge, Bhaisaab (Aamir Bashir) wants to stay at the top of the world of cricket and somehow protect his daughter Mantra's (Sapna Pabbi) interest. And Zarina wants to settle scores, wants a bigger piece of the pie, and wants to be taken seriously. She even manages to be successful to quite some extent.
5. The third season deals with the controversial but relevant topic of legalising betting in cricket. What's your own take on the subject? 
I think there is some kind of a fantasy league in the market. I don't fully understand betting, I don't even understand what they bet on. And thankfully, for the show I didn't have to understand it, I had to just stick to the script. 
6. You have played powerful characters Gangs of Wasseypur, Masaan, Sarbjit, Section 375, and the Fukrey series. Do you enjoy playing these roles and do you sometimes worry about being typecast a bit? 
I am not worried about being typecast because I know I am being typecast. That acknowledgement is there already, so there is no alarming discovery for me. It tends to happen when you debut in Hindi films with a certain kind of a character in a film like Gangs of Wasseypur—and not in a chiffon saree, moving in slow motion, in a more commercial film. Your whole trajectory is different then. 
I am still trying to break the mould a bit, not because there is a need to do the more glamorous parts; but as a theatre student, I want to explore the nine rasas of acting. What bothers me is that I am currently restricted to discovering just three to four at the most, like raudra (anger) or karuna (sorrow). But I want to go beyond that. I want to explore the other rasas like haasya (laughter) and shringar (love/beauty), etc. That's why I want to diversify a bit and find roles that are created to suit that need of mine. I do like playing powerful women on screen. And I think I also exist to balance the algorithm of the leading lady roles. There are so many demure roles or the new trope of the so-called liberalised women, so I think there should be someone ready to take up well-written characters that don't necessarily fit the above definition.
7. Do you feel more meaningful roles are being written for women now? Are you satisfied with the roles that are on offer?
I have been answering this question for a long time. I think meaningful roles with depth in mainstream content, both for men and women, are declining. People are not reading enough, they are watching videos, reels, getting used to content ready to expire in 15 seconds. For that reason, the patience to read books or watch cinema also declines. We will fully see the consequences of this in the generation that is born with a phone in their hands. In cinema, exploration is still going on.
8. As actors, do you and Ali Fazal discuss work at home? Does it help to have a partner from the same profession?
We don't really discuss work at home unless we sign something new and just exchange notes. That keeps our relationship fresh and exciting, we can watch cinema together or read poetry and watch plays.
I guess it helps to have a partner from the same profession, at least we both understand the weird hours and the weird travel that the profession demands. Sometimes, we spend months apart from each other. 
9. What's next for you, professionally?
You will next see me in another web series called Six Suspects, directed by Tigmanshu Dhulia and produced by Ajay Devgn and Priti Sinha. It's a great thriller with an amazing cast. I have a couple of international projects. And I am excited for the third instalment of Fukrey, which we will start filming soon. I am also involved in production. So, I have a busy year coming up.
---
Photo: Amazon Prime Video; Instagram/ Richa Chadha