In the recently released web series The Fame Game in which Madhuri Dixit Nene plays a reigning Bollywood superstar, a character asks her why people love her so much. "They are returning the love I give them," her character says, flashing her signature million-dollar smile. Recent testimony to the love her fans have for the graceful actress is Mumbai-based journalist-turned filmmaker Divya Unny's 12-minute film, titled Dancing Queen.
The film revolves around the protagonist's love for the song 'Ek Do Teen' from the 1988 film Tezaab. Undoubtedly one of Dixit's greatest hits, the iconic song which remains popular 34 years after the film's release, has been interpreted in a unique way and is used almost as an empowering anthem for women to break free and make their own rules. In a candid chat, Unny speaks about being a Madhuri Dixit fan, her foray into filmmaking, and her need to tell stories about women coming into their own.
Edited excerpts
1. What's your special connection with the song 'Ek Do Teen'?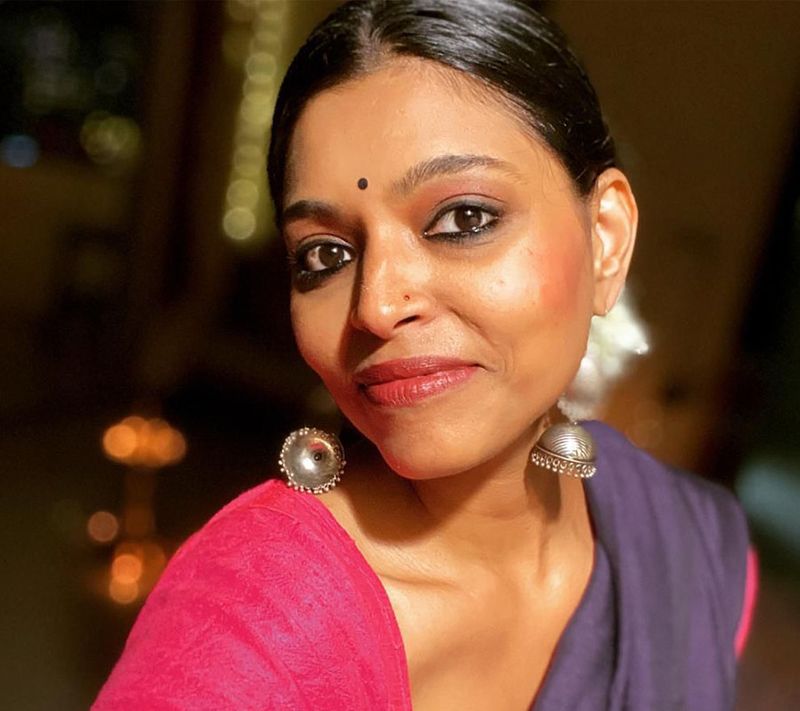 I grew up in the 90s and back then, if you were living in a household that was exposed to some amount of Bollywood, Madhuri Dixit was a permanent presence. She was iconic. I started training for Bharatnatyam when I was four or five years old and would never skip a single dancing class. I loved it and I thought I'm going to be a professional dancer. While that changed later when teenage happened to me, apart from my love for classical dance, the other form of dancing that inspired me was Madhuri Dixit and her Bollywood dancing. There was 'Ek Do Teen', 'Tama Tama', 'Chane Ke Khet Mein', and 'Choli Ke Peeche'—some very good songs and some very sexy dancing. She was fearless in her dancing, which was great for young girls who were still discovering their minds and their bodies. In the 90s, there were limited characters written for women, primarily as damsels in distress—women who were being rescued by men. While she did essay those roles in films, when she danced, she was the powerhouse. 
While the lyrics of 'Ek Do Teen' are about a girl counting days and pining for her lover, it's the dance that makes you want to get up and move with her. I think subconsciously that performance and that song stayed inside me for a very long time. The song was also the highlight of the careers of three very successful women—actor Madhuri Dixit, singer Alka Yagnik, and the late choreographer Saroj Khan, who was one of the first women dance directors in a completely male-dominated profession.
2. When did you decide to make a film based on this?
I'll be honest with you, the story idea came from actress Veena Nair, who played the protagonist in my first short film, Her First Time. She said, "This is such an iconic number, why don't you write a film about it?" So, I decided to write it. The film doesn't have a plotline as such. It's just a montage of scenes that depicts the protagonist Madhu's life from the time she was born in 1988, the year when Tezaab was released, till around 2014. The song travels with her through fifteen years of her life.
3. How did you cast the younger and older Madhu, the two central characters of the film?
For the young Madhu, I was looking for a young girl who could not just dance, but somebody who understood the song the way I understood it. I was sceptical because I was looking to cast an 11- or 12-year-old girl and I wasn't sure they really would know the song that well. For the audition, I asked them to play the song and perform for one minute. Many of the girls started playing the remix version that was performed by Jacqueline Fernandez. Then I met Spandan Chaturvedi who has been a popular child artist on television. She played the song and replicated Madhuri's moves, step for step, an expression for expression. I asked her to do it again simply because I was just enjoying what she was doing. That's when I realized that I could go ahead and make this film. In fact, when I was auditioning for the role of the older Madhu, many actors were intimidated when I showed them Spandan's audition because they realised they had to match that. Matching the emotion to what the song came with, was most important and Aayushi (Lahiri) did that. She's such a fine actor. She played an 18-year-old, a character that's almost seven to eight years younger than her, and she brought out that innocence. I'm pretty lucky to have found both of them.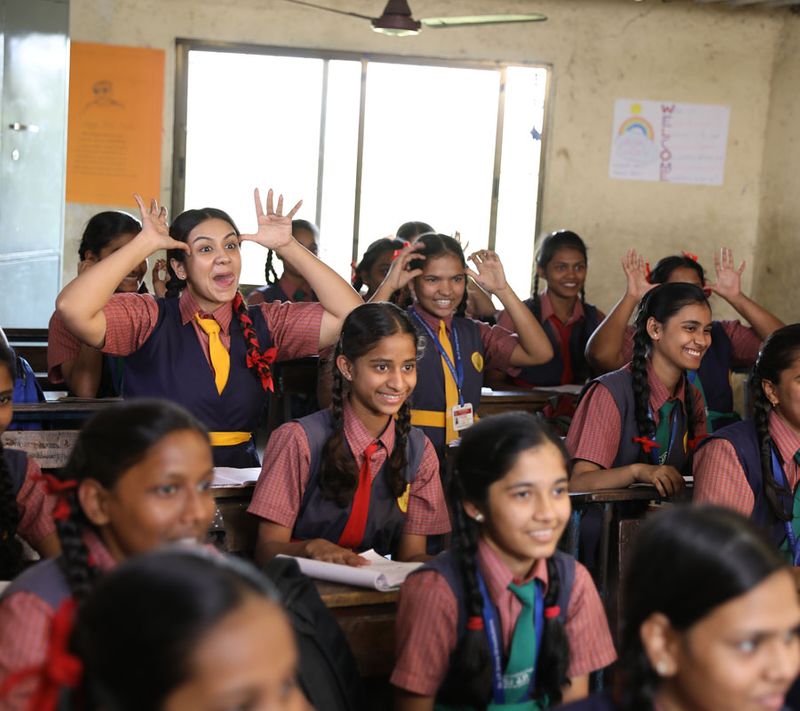 4. Were you sceptical of using 'Ek Do Teen' in Dancing Queen at any point given that it's iconic?
I had a huge responsibility to live up to for a song like this. I was like, 'Oh my god! If I make a film that doesn't resonate with people as much as the song resonates with them, then they are going to say I ruined the song'—like the remix version of the song, which nobody goes back to. I don't think people would have imagined that 'Ek Do Teen' could be used to talk about feminism and about a young girl breaking barriers. People dance to this song but in Dancing Queen, the song told a story. It took me two and a half years to bring this film out because of the COVID outbreak and the song also had copyright problems.
5. The film has been released only on YouTube. Is that because of the copyrights issues you are facing?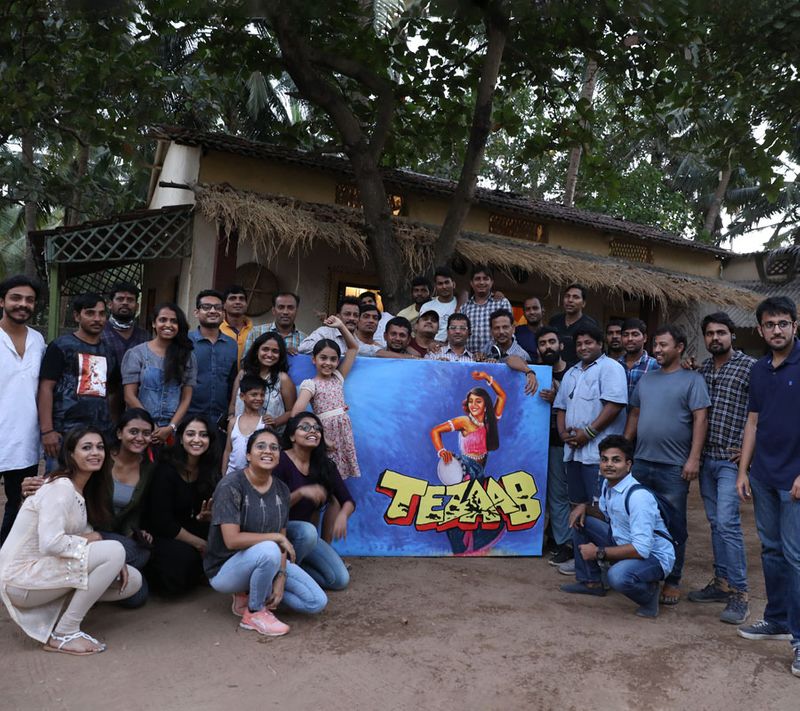 Yes! I'm very proud of my film and the fact that it is evoking such beautiful responses, irrespective of the number of views. The film has travelled to festivals and done well there as well. It won awards for best writing at the Indo-Singapore International Festival, best cinematography at the Ooty Short Film Festival, best narrative short at the Kerala Short Film Festival, a best national short film at the Kolkata International Micro Film Festival (KIMFF), and an honorary mention at the Women's International Film Festival Nigeria. Independent filmmakers like me can't push their films as much online as large companies can and that's okay. But for any emerging filmmaker out there, I would recommend that they never use a song that's copyrighted or that belongs to a big company unless one is a hundred per cent sure that they can shell out a large amount of money to purchase that song. I can say without any qualms that I made a big blunder because I'm not able to monetize the film now. Filmmaking is an emotional experience, but you have to make your money back so you can make another film and then another one. Also, I hope that large companies who own epic songs, figure out a middle ground where filmmakers and musicians can use these songs at a reasonable price because the stellar work by legendary artists deserves to be reinterpreted.
6. Your first film was called Her First Time. How did that idea come about?
I did not want to make films. After about nine years of being a full-time journalist, I moved to acting and started performing on stage, which I found very empowering. After four or five years of doing theatre, I started performing on screen as well. I did small roles here and there, a couple of feature films, and many ad films. In 2017, I was doing my fourth feature film called Lakshmi Bomb and we were shooting at night. My co-actor Vibhavari was sitting next to me and during a chat, she told me that she had missed her daughter's first period as she was away on a shoot in Germany. She spoke about feeling guilty that she was not around for her daughter when she needed her most, but her daughter and her husband had figured everything out on their own. I found that so beautiful because these are everyday things that every person, every kid, every girl, and mom go through, right? I knew I had to talk about this.
7. The mother-daughter bond and also women making their own decisions and being independent are common themes in both your short films. Tell us more about this…
As a filmmaker, the one thing that I always want to talk about is girls and women choosing to walk their own path. That has always moved me and pushed me to make my films. I love to explore the relationship that little girls or teenage girls share with their mothers because I think, apart from the really deep close bond I shared with my mom, I did not say to her as much as I wanted to because she passed away when I was 21. Of course, emotionally and spiritually my mom is always with me, and I know that she's watching me. Physically, she just vanished from my life and I had so much more to say to her. My films are all of those unsaid things. My mom was a housewife and was the best mom anybody would ever ask for, but she was dependent physically, emotionally and financially on my father. She realized that her daughters need to be independent and that's when they'll feel more powerful and be happier. Ever since I was 10 or 12, she would always whisper into my ears that you better make sure that you make your own money, and it kind of got ingrained in me. She was telling me to be my own person. That's what I'm trying to say through Dancing Queen too. While the protagonist in the film couldn't be her own person because her parents came in and kind of derailed her dream, she would pass that dream on to her daughter. It is pretty much the reflection of what mom was saying to me.
---
Photo: Divya Unni