"I fall in love very easily, with any man who gives me a little importance. And when this saga of men after men and hardly any work bores me, my energy does take a wide variety of forms. Fighting for the wrong causes. Swinging words. Spending a fortune online shopping. Binging on mouth-watering food. Indulging with different men who come my way, when in fact, I believe in monogamy; I am in and out of love every few months until I get bored of it. So, for the past six years, I have been leading a lonely life with multiple wrong men. I don't consider myself a nymphomaniac, but my relationships still qualify me as a loner who has also been struggling with many issues with herself. I have this intense fear of being judged or evaluated by others and I constantly wonder what others are thinking about me. I hate criticism and rejection, and that's why before someone rejects me, I reject them." 
— Excerpt from Mapping Love by Ashwiny Iyer Tiwari
Working in an ad agency quite successfully for almost two decades and then winning two consecutive Filmfare Awards in the Best Director category can be surreal, but it also comes with a certain pride. This does not hold true for Ashwiny Iyer Tiwari. When I share that I've read her book page for page, it almost seems too good to be true to her. And she asks me with a genuinely bewildered expression of surprise, "You really did? Thank you so much."
This is the same warmth she brings on the screen – her debut film Nil Battey Sannata had garnered widespread critical acclaim for the sensitivity with which Iyer Tiwari narrated the story of the ambitions and hope of a high-school drop-out domestic worker and single mother of a brooding young girl. The heart-warming story full of laughs of a small-town love triangle in the 2017 hit Bareilly ki Barfi had its own charm. On the other hand, the story of a woman breaking gendered stereotypes to make it big in the sporting world in Panga was an innovative approach on the sport genre — Ashwiny Iyer Tiwari's take on all things love and ambition have always been refreshing.  
In Mapping Love, published by Rupa publications, the themes that have informed her cinematic choices so far are only accentuated. Written in a first-person voice, it's the story of Oorja – a young woman who has to reconcile with her past when destiny throws her along the intersection of loss, fatherly estrangement, and unexcepted love. 
Ashwiny Iyer Tiwari is only too happy to discuss the story and its themes with us, while also shedding light on her upcoming projects:
1. The character of Oorja, with her self-sabotaging ideals where she wants to reject people before they reject her, is quite relatable. What was the inspiration behind her? 
I feel that as a storyteller it's important to constantly analyse human behaviour. I have always been in touch with changing human behaviour with the changing times. I felt a character like Oorja had to be introduced in modern storytelling – where we don't just talk about the changing dynamics of modern society but also what this change does to someone. A lot of these thoughts are there in our heads but they are unsaid. I wanted to highlight this unsaid aspect of things. It was for this reason that the story had to be narrated in present tense and in real-time. If you look at the history of storytelling, writers have always documented change as it happened. I have attempted to do the same. 
2. Through the grandfather's story arc, nature is a character too. How important was this choice of nature as a narrative tool? 
Nature has played an important role in all my works, even my films. It was important¬ for me to understand the characters and not give in to the whole cyber maze and be technologically driven just because it's a story set in the modern world. I had to connect things back to the idea of rootedness that nature teaches us. Even the character of Anang, who plays her love interest, does not have the quintessential job – he is a naturalist in the making and that allowed me to say certain things. I've tried to highlight the aspect of how nature can also reciprocate through metaphors.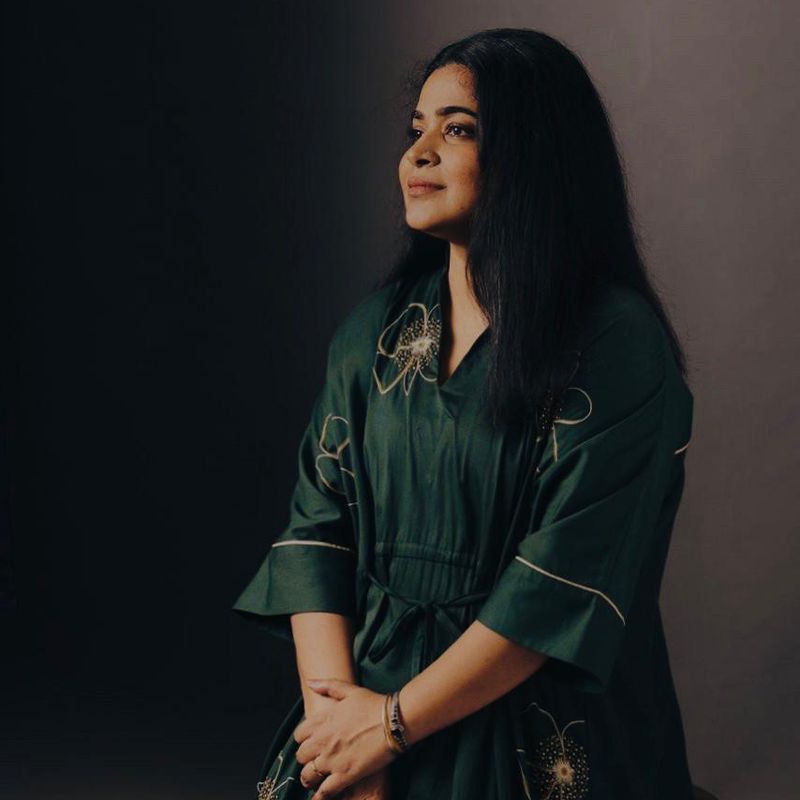 3. You've just released a book and you already have two movies coming. Are you creatively satisfied at this point in your life? 
I've always enjoyed my work; it was never related to a specific creative space I was in. Even when I was working as an art director or ideating press campaigns for brands, I was happy. Perhaps this is what has kept me going because for me, the creative process matters more than the end product. Focusing on the result would simply bear me down. And I've genuinely been a learner. In my next film, I will be starting from scratch. So, in a way, I'd like to always move on and learn anew.  
4. Wouldn't it be hard to also move on from all the success?  
I'd be lying if I said I'm not looking for reciprocation. When someone cooks for you, they are always looking into your eyes to seek validation. Of course, it matters. But I believe the distinction here is not being attached. Success can make you quite complacent and I wouldn't want that. Perhaps that's where my love for the forest comes in –it keeps me rooted.  
5. Your biopic on Narayana Murthy and Sudha Murthy is in the works. Could you share something about your future projects?  
The pandemic has slowed things down a little. Theirs is a life story with a purpose. Each day you think about them or speak to them, and it's a learning ground. Even if we achieve one percent of what they have, life is sorted. You've got to be something else to even match them.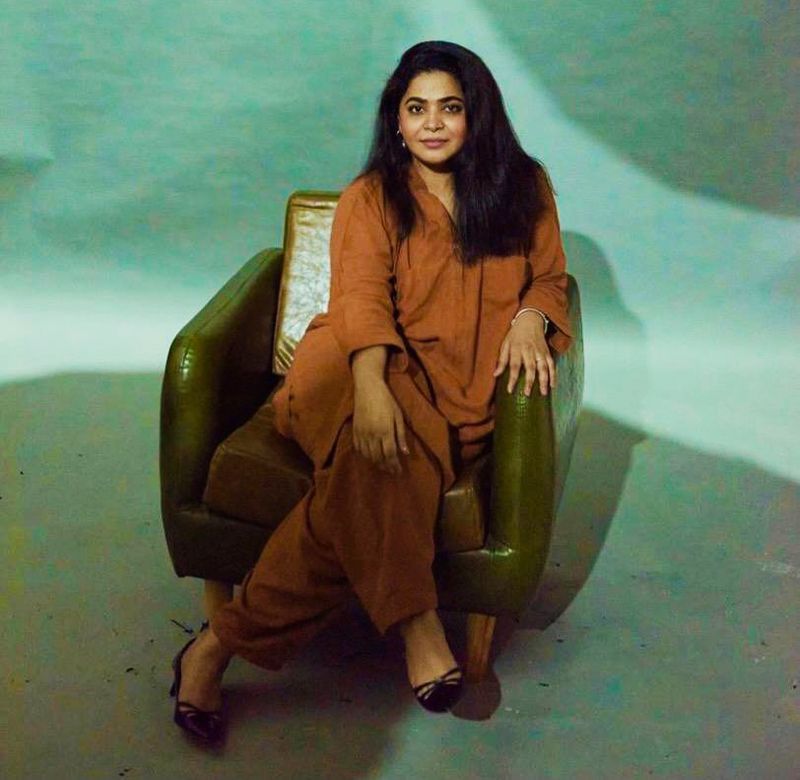 6. For Mapping Love, you have dealt with the idea of love deftly, without being morose. Was this a conscious choice? 
We rejoice birth but we lose touch of our mortality. And death has always been an objective reality amidst us. It was important for me to also link it with forgiveness. In our lifetime, we have so many emotions buried deep inside our hearts that it becomes a dump yard. There are so many things we could've shared, could've done, but we never do. So, if our mortality is in our viewfinder, the process of life becomes enriching. 
Excerpts published with the permission of Rupa Publications.
---
Photo: Ashwiny Iyer Tiwari