He didn't have an easy journey to the top. Every time he thought he had delivered the best performance of his life, he was rejected by his industry. He remained focused on his acting and turned every rejection into a springboard for his next big performance. 
He first burst into the scene with Shekhar Kapur's Bandit Queen only to be lost and then found by Ram Gopal Varma in Satya (1998). Bhiku Mhatre's characterisation won Manoj Bajpayee his first National Award. He followed that stellar feat immediately with a powerful performance in Shool in 1999. Pinjar got him his second National Award in 2003, followed by a lull till he roared the words "karara jawab milega" in Prakash Jha's Rajneeti (2010). Anurag Kashyap's two-part magnum opus Gangs of Wasseypur came next in 2012. He then collaborated with Neeraj Pandey for Special 26, Naam Shabana, Aiyaary, and the short film Ouch. 
In spite of award-winning performances for his gritty realistic portrayals in movies like Aligarh and Bhonsle (for which he won his third National Award), Bajpayee's rare commercial success during this phase came with Satyameva Jayate. But superstardom was still eluding him till the streaming platforms started muscling their way into Indian homes. People were fed up with watching unrealistic song-and-dance Hindi masala potboilers and wanted more realistic and meaningful content. Amazon Prime dropped a Hindi spy thriller drama The Family Man, that featured Bajpayee as Srikant Tiwari—a middle-class man secretly working as an intelligence officer. The rest, as they say, is history. The streaming superstar is now enjoying a cult status, has no available dates in the next two years, and has even stopped reading new scripts. We caught up with Manoj Bajpayee who was busy shooting in Kerala for director Abhishek Choubey's next. 
Edited Excerpts.
1. How does it feel to be the streaming superstar of India?
I have personally never been after these tags like 'superstar' and 'king'—I never actually believed in them. The belief was purely in working on the craft and looking for roles I wanted to play. I would always say: please give the superstar tag to somebody else and you give me interesting work, I will be much more grateful.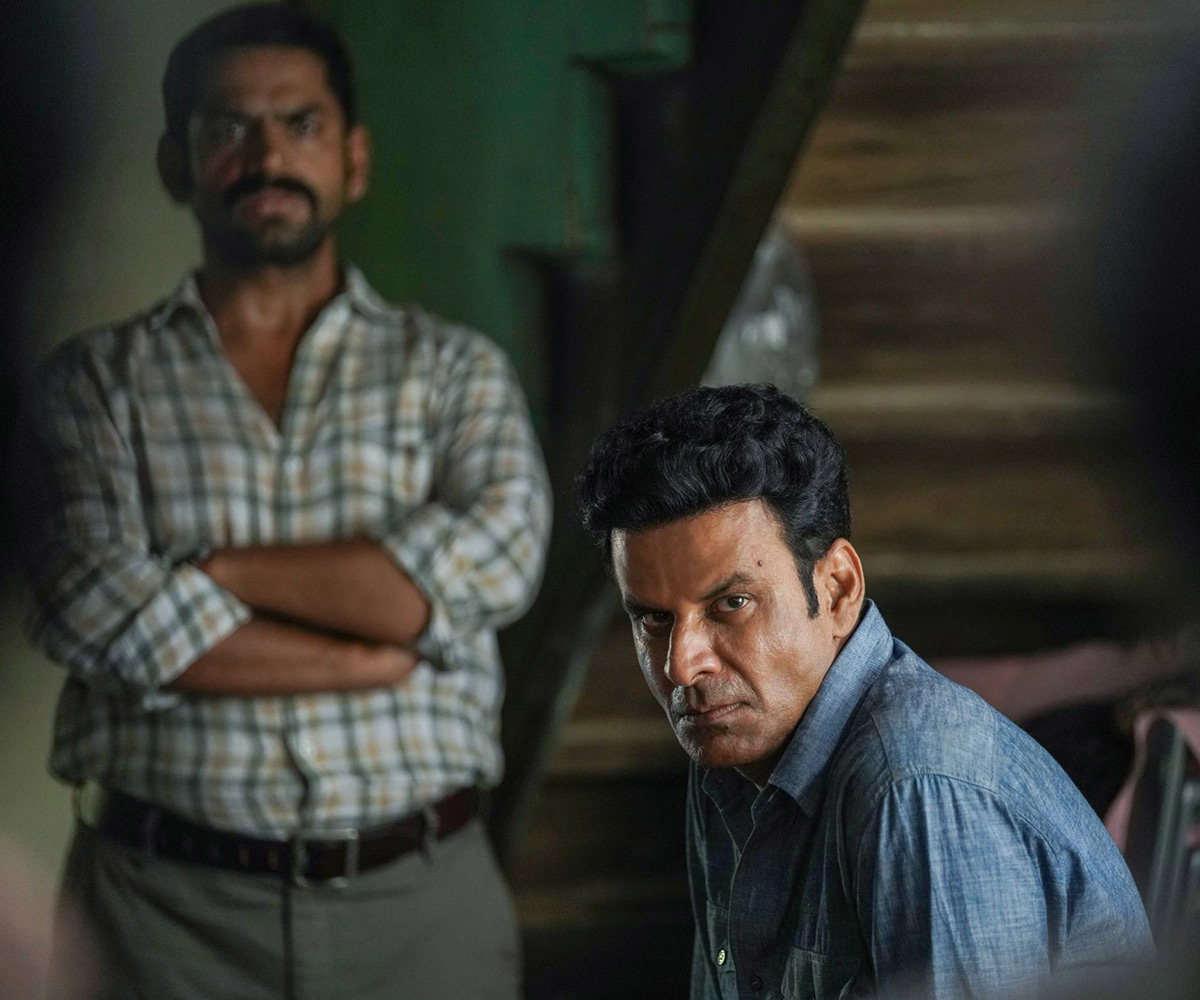 2. Do you think the renewed focus on content and the craft of acting due to the rise of OTT platforms is an irreversible change?
I hope that it's an irreversible change because when the audience has a plethora of content to choose from, it will surely have an impact on their choices in the future. How things will pan out after everything becomes normal is something we are yet to experience. As far as the demand for quality content goes, it is here to stay and that will provide a positive impetus to filmmakers to tell interesting stories the way they want; and that's a very healthy sign.
3. You don't have dates for the next two years. How are you handling the situation?
I don't have dates purely because for many months we couldn't shoot, and all the films that were supposed to have been shot during those days and released by now are still waiting for Manoj Bajpayee to go back to them and start shooting. Yes, I have an overcommitted slate and my focus at this point is to do justice to all of them. The backlog is my priority right now, I want to convey the same to all the makers who have been patiently waiting for me. And all the new work will be shot after I have delivered on my past commitments. It will take quite a long time. For that reason, I am not reading anything new—because even if I find something interesting, I will be unable to attach myself to those projects.
4. Has The Family Man Season 2 been a career-changing project for you or was it just a part of the journey? 
By God's grace, I have been getting work, respect, and honour in this industry. If you recall The Family Man Season 1 was dropped on Prime Videos before the lockdown and was declared a runaway success. But the lockdown has definitely helped the audiences to see work they wouldn't see in the theatres. A film like Bhonsle, which gave me my third national award, is very close to me. It took four years in the making and it took a lot out of us to organise the funds to make the film. Life was good anyway, OTT has added a new generation of the fanbase—which I would say is a gift to me.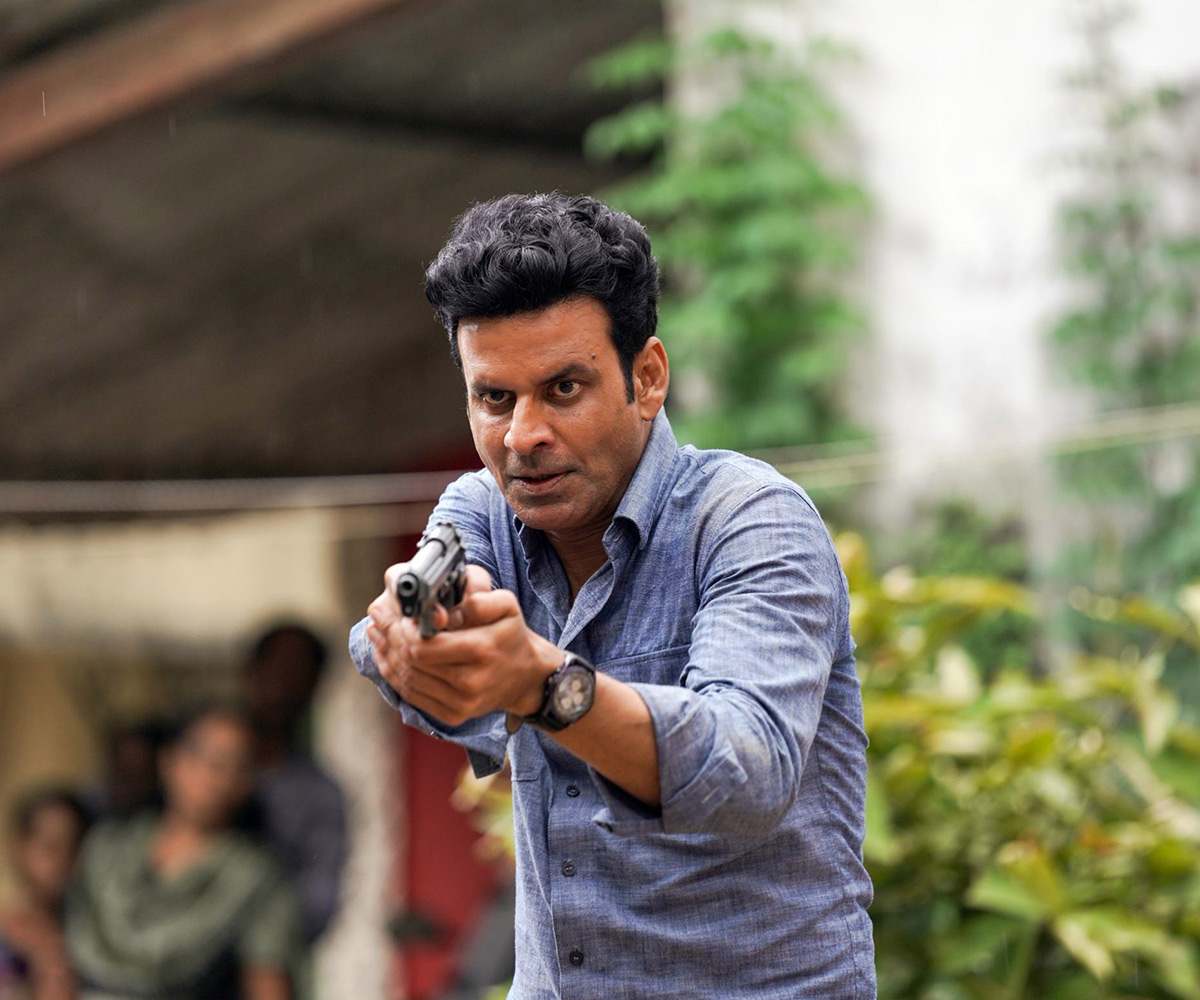 5. How is your family coping with your busy schedule?
They are coping well. They have their own busy schedules. And if they have any gaps, they immediately join me wherever I am shooting. We, as parents insist that more than just attending classes online, our daughter should be exposed to different people, regions, and cultures. I am happy that in these one-and-half years, she has gone to every nook and corner of this country and really involved herself in mingling with people. I am happy that she is getting an education that otherwise wouldn't be possible. When you are stuck in a small village due to the lockdown, you make the most of it. Never stay away from getting involved with the local culture—in fact, gain from it.
6. Are you finally in a zen state or do you feel the pain of having to make the long journey from Bandit Queen to The Family Man?
I was always in a zen state. There was a part of me that was angry, was fighting very hard to make a place of his own. But I never gave it up when it comes to fighting for my own space and my conviction, and that fight will always be on. If I feel I deserve something and people are not giving it to me, I will fight for my honour and that can't be compromised.
7. What would be your advice to the next struggling actor coming to Mumbai from Bihar via Delhi with Bollywood dreams?
I am shy to advise anyone as everyone's journey is very different. But if I have to, my advice would be to be sure of one's skill; if you don't know anyone in the industry, your skill becomes your master, mentor, and guide. Everything else stems from your skill. And skill gives you confidence. So, please give time to learning the skill and when you come here, give it your all…don't think of going back as that's not even an option. Fight till you fall, as there is no other way. At the same time with all your anger, you have to be humble and grateful for all that you get.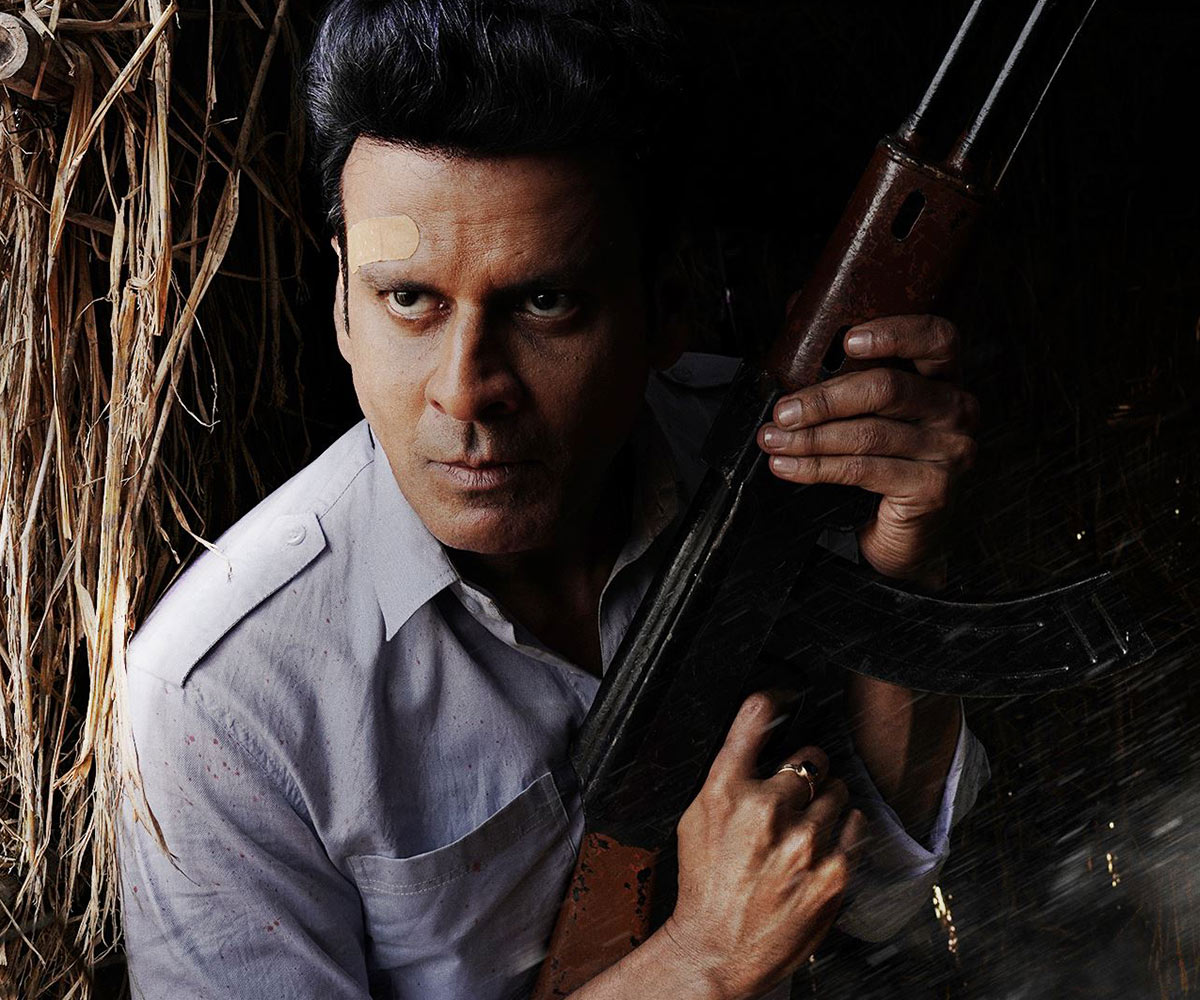 8. Your thoughts on fellow actors: Nawazuddin Siddiqui, Kay Kay  Menon and Pankaj Tripathi. 
I always maintain that Nawaz is one of a kind—his journey has been inspirational. Where he has reached today is purely because of his talent. He has shown the world that if you are talented and not ready to break, you will achieve success. If not in five years, in 15 for sure. Nawaz has a lot left in him and I am confident that he will go further and further from here. I have learned how to play a certain character or a situation from his performances. I keep observing his hard work, his choice of films, and his journey. I simply love him for what he has achieved.
Kay Kay's craft is enviable. His discipline, his conduct as a husband and as a friend—who wouldn't want to be like him! With everything that he does, he teaches you; he unknowingly keeps giving tips about how to be a good actor or a good person. He is such a graceful, skillful and knowledgeable actor.
Pankaj is an actor with loads of humility. He doesn't forget his roots. He believes his performances are not different from the experiences he has had from his childhood. His root is his identity and he makes his roots his strength. That's how he performs so beautifully. There is a lot to learn from him—on how he gives interviews, how he talks to people. These three gentlemen are not only supremely talented but they also have so much to teach anyone willing to learn.
I am in touch with all of them and what's great about them is that no one wants to be better than anyone. We just want to do good films and keep working on the craft. And that's the common reason why we all are very good friends.
9. Name the next list of super actors.
Pratik Gandhi is showing a lot of intent, he is conducting himself beautifully. Vijay Verma is choosing well, he is talented. So is Jaideep Ahlawat. In Paatal Lok he showed the depth with which he can carry a character. He can go on exploring any shot and that's his strength. Rajkummar Rao is one person I admire so much for his conviction in his ability and his choices. There are far too many good actors who are showing loads of promise.
10. How does Manoj Bajpayee relax?
By being left alone. (Laughs). Reading, watching shows, and learning from others' performances, sitting with my peers and learning from their criticisms, travelling to my village, to the mountains, to Delhi or to Goa. We, as a family, always travel light. We travel without any staff and try to explore different areas on our own. That's our idea of relaxing. We are a team and we three musketeers enjoy each other's company.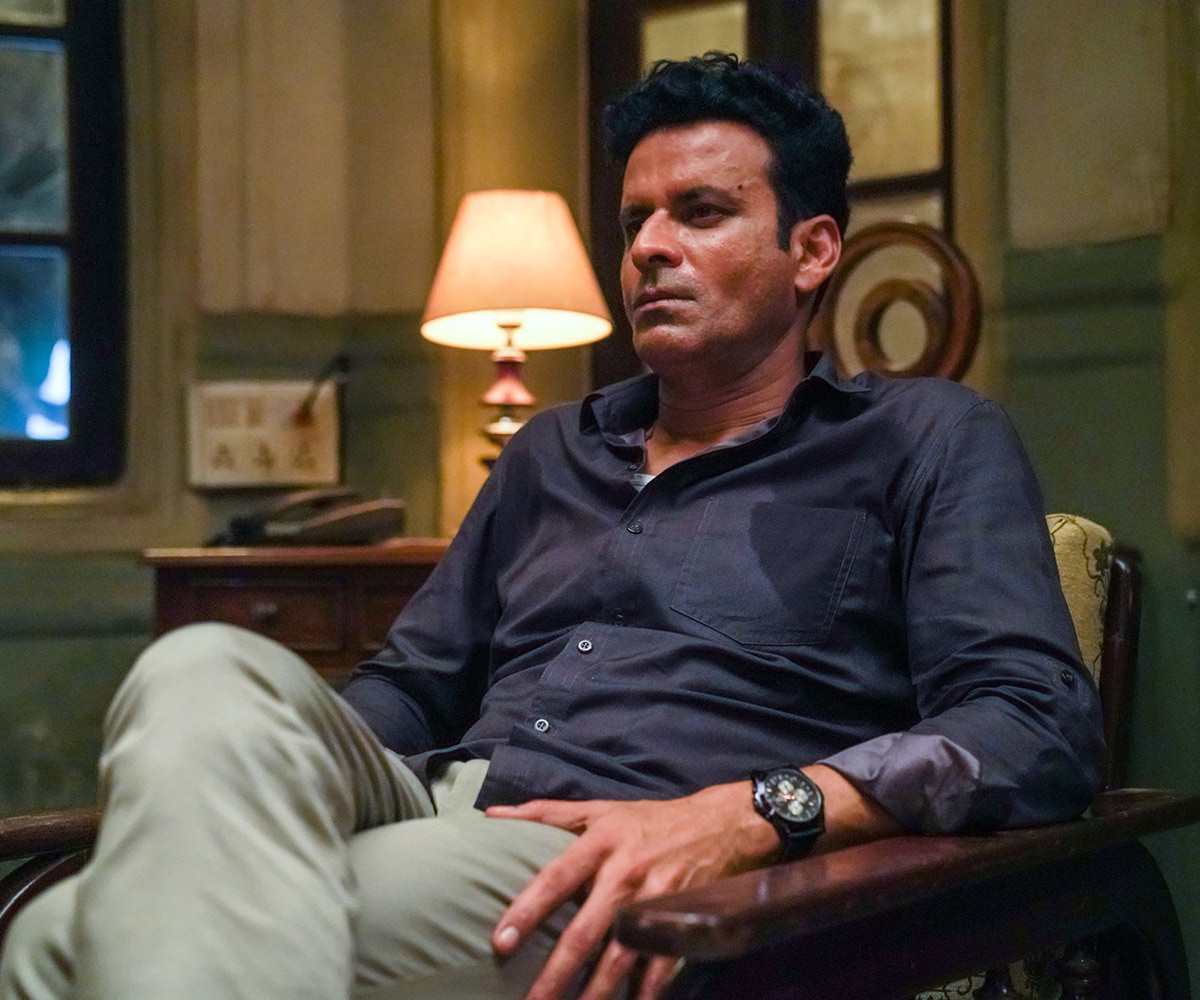 11. Favourite food?
Litti chokha from Bihar, butter chicken, and chole kulche from Delhi, Mutton and chawal from my village.
12. Any dish that you like to cook?
My father's Bihari Mutton Curry. I am slowly learning to cook Indian dishes and I have started enjoying cooking with Indian masalas.
Photo: Amazon Prime Video