Sunil Grover is a name synonymous with comedy in the Indian entertainment landscape. He has been eliciting 'hansi ke funware' from audiences with his voice and acts for over two decades, creating an indelible imprint in the audience's mind with his characters ranging from Sud to Gutthi and Rinku to Dr Mashhoor Gulati. But in the past few years, the actor has got a chance to break free from his 'comedian' image and widen the scope of his offerings by dabbling in different genres and formats across the film and OTT space.
His latest is a crime comedy series Sunflower. In conversation with ZeeZest.com, Sunil Grover talks about his journey, his learnings, sustaining success, and the actress he would like to team up within a romantic film. Excerpts:
1. Sunflower is a mix of crime and comedy genres. What were your initial thoughts on the project?
When Vikas Bahl sent me this script, we had been discussing the idea of working together for a long time, but things hadn't materialised. The script was good, the character was great, and Vikas Bahl was making it. This combination was attractive to me. While we have seen the whodunnit genre, there's a twist to the thrill here. As a director, Vikas Bahl knows how to showcase insights and intricacies of human emotions from a different angle. At the end of the day, there are only a few stories and genres, but the way of telling them is what makes them special. I feel Sunflower is worth the audience's time.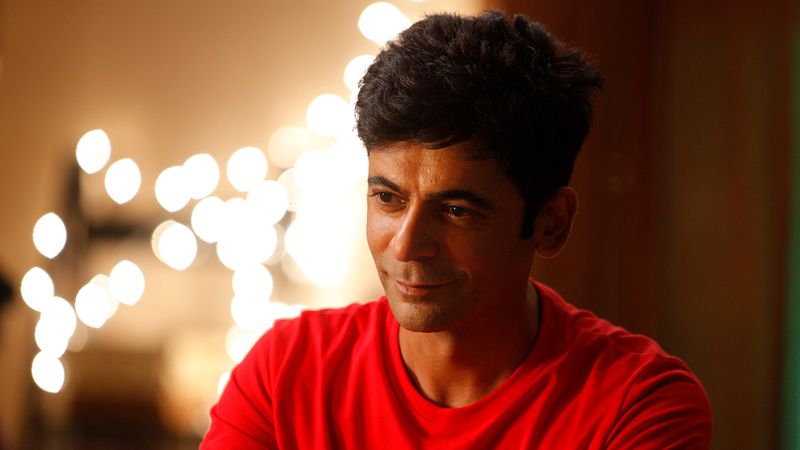 2. Did the #MeToo allegations against Vikas Bahl make you apprehensive about working with him?
See, he was legally cleared, and the biggest thing is that he is such a great artiste. We have been planning to work together for a long time. I consider myself lucky to have worked with him. He is a good storyteller and works passionately. I could learn a lot. I love his work, whether it is Queen or Super 30.
3. Tell us about the challenge of reinventing comedy with every project and character.
This is my passion. But you can also call it God's blessing or Nature's gift. I do it for my enjoyment and if others enjoy it, it makes me very happy. I like people. I like observing them, thinking about them and how they behave. I don't need too many web series and films to keep myself occupied but I still watch them to know what others are working on, and how stories are being told in a technical way. But for me, people are my web series. I can spend my days observing them - how they behave and what they do. And that naturally comes out in my performance.
I am also shy on the inside. I feel I am boring as a person and not very entertaining myself, but when I take on a character, I am able to entertain people better. That may be my shortcoming but that is why I like playing different characters.
4. From Gutthi to Gurpal Chauhan in Tandav, and now Sud to Sonu in Sunflower. Who would you credit for this new image?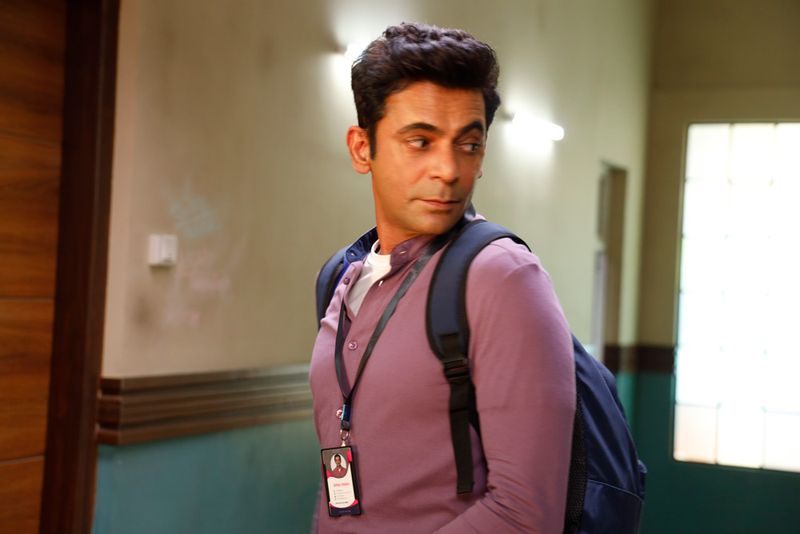 In a show like Tandav, if someone hires me to portray a character with a dark shade, the credit goes to the makers. My image as a comedian was so strong that I consider myself lucky that people felt they could cast me for a role like Gurpal. I did my best craft-wise, but eventually, what you are doing is for the audience. And I feel blessed that the audience has accepted me in those roles and parts.
5. What do you have to say on the changing scene of comedy in India, given the rise of social media influencers?
It's beautiful! Nowadays, there are so many avenues that give people a chance to exhibit their talent. Earlier, people would go to TV producers and film producers' offices, drop their pictures, and wait for a call to come so they could work. Now, they don't have to wait for that process. They can immediately start and if someone sees them, they can be a part of projects. Or it could well be a self-sufficient medium because of their talent, and I think that's great. You go to their social media handles, get entertained and get connected with them. The more, the merrier, I say!
6. Kanpur Waale Khuranas and Gangs of Filmistaan weren't successful. Would you like to revisit the television space?
We always make an effort with the hope that people will like it. Sometimes it works, and sometimes it doesn't. Maybe people want to see me differently and that's why makers are offering me other roles. Also, I feel that if something doesn't work, one may feel bad in that moment, but in retrospect, if I look back today, I feel that if those projects were successful, then I would have been doing the same things that I had been doing for years, and I wouldn't have been able to explore this new facet. Thanks to director Vishal Bhardwaj who offered me Pataakha, after which I got to do different roles in projects like Bharat, Tandav and now Sunflower. But if a good TV project comes along where I feel there is an opportunity to entertain people, I will do it.
7. From Haryana to Mumbai, how did you adapt to the transition?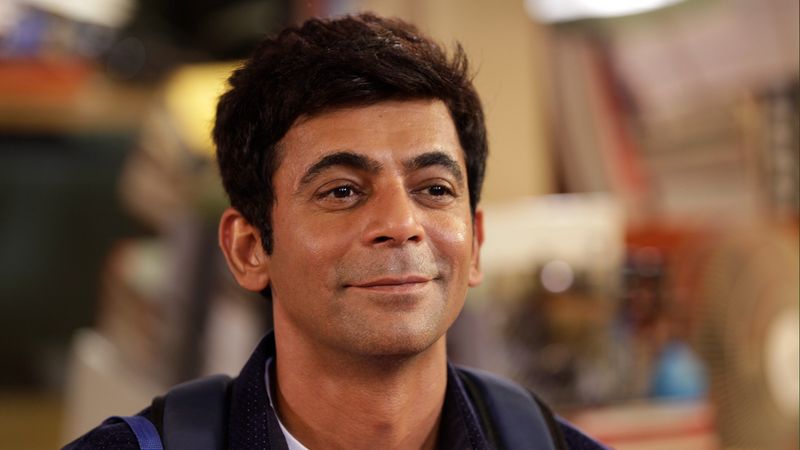 I find great joy in looking back at it. Even now, new surprises keep springing up in my journey. But in that journey, I got to experience a lot of different things in different cities -- as a person first, and then as an artiste. It gives you an opportunity to understand life a little better, and so you can express life and certain characters in a better way. Unless you know people, how will you express emotions? So, the transition has been beneficial to my journey.
8. As the industry opens its doors to more small-town talent, what is your advice to them?
In this journey, it is important to be passionate. Only if I am passionate, will I give 100 per cent to what I do, most of the times. And I would tell people to live in the present, enjoy it, embrace themselves, and try and find their own path.
9. Success may be everyone's goal, but isn't sustaining it the real deal?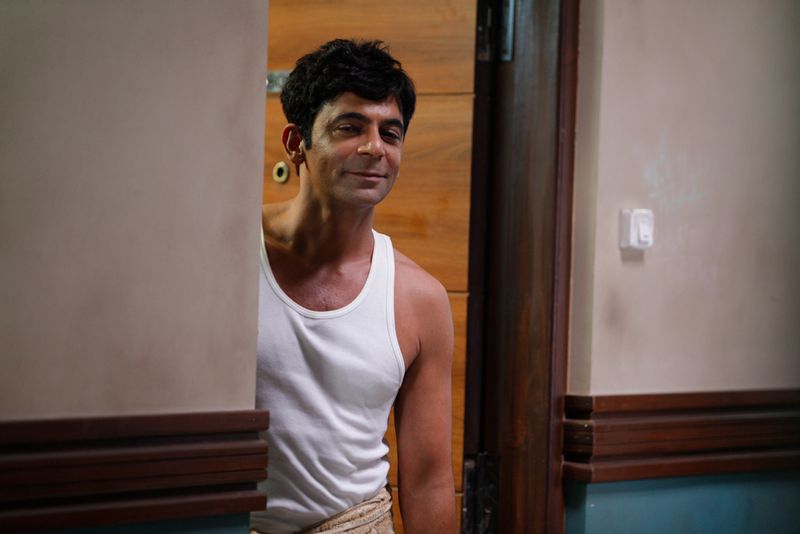 First of all achieving success is difficult, and then once you achieve it, it is even more difficult to sustain it. I am also finding my path. We all face our little battles here and there, but to sustain.... is a question we must ask Mr (Amitabh) Bachchan. I think I am in no capacity to comment on it yet because my journey has just started.
10. If laughter is the best medicine, did it work in this pandemic?
It has been very difficult to laugh and smile in the pandemic. I pray for the people who have lost their lives, and I pray that their families get the strength to bear the loss. But at the same time, I feel we have to move on and be careful about how we handle this situation. We have to follow the guidelines seriously so that we can come out of this soon and whenever we get the opportunity, we must get ourselves vaccinated. 
Keeping it light-hearted is important because stress is not good in this situation. People should avoid that, and seek positivity and happiness around in whatever they do and have. Let's not get tensed. This too shall pass.
11. What is the most bizarre impact that the pandemic has had in your life?
I was shooting for Sunflower around November-December 2020. People were in PPE suits and in masks. One day I was standing outside, and a guy who was drinking tea, complimented me, 'Kal aapne bahut achha scene kiya' (you did well in the scene yesterday). I thanked him, but I didn't recognise him. When I asked him, which department he was in, he said he had been setting my hair every day for many days now. Only when he wore a mask, I recognised him. It's strange how life has changed. We recognise people with masks only. Earlier, meeting parents and loved ones was a good thing. Now, if you love someone, stay away!
Rapid-fire with Sunil Grover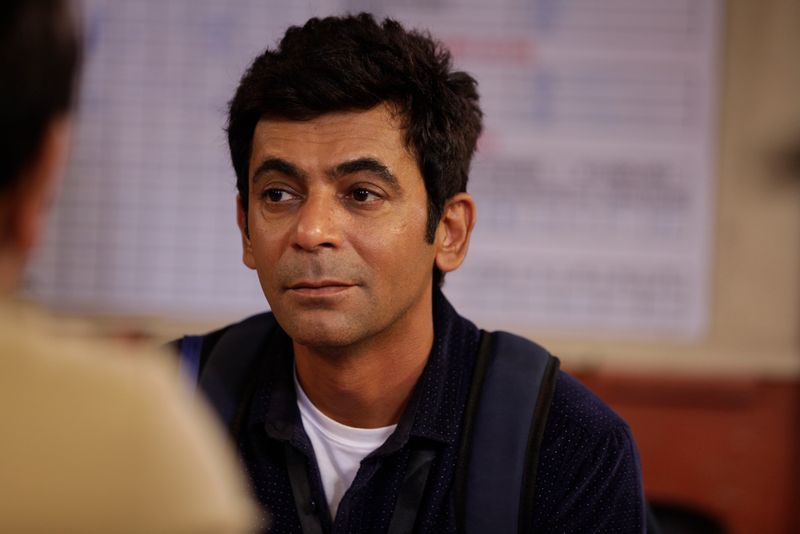 What are your no-go zones as a comedian?
I don't want to touch faith. I try and not to hurt people's emotions. I'd rather crack jokes on myself.
If you were to be cast opposite an actress as a romantic lead in a film, who would it be?
Aap kisi bhi actress se poochke bataaiye... Jo bhi maan jaayegi main kar lunga (Ask any actress, whoever agrees, I will work with her). But if I have to choose, then Jennifer Lawrence? 
What has been the weirdest place you have been asked to crack a joke in?
(Laughs) The bathroom! It was at an airport around 5:30 am and there was a man who was drunk. He was at the urinal. He asked me to crack a joke and also wanted to click a selfie.
Your biggest fear?
I have small and big fears. But honestly, I understand that acknowledgement and acceptance is a matter of luck, but I fear losing the enthusiasm for work.
Your favourite flower?
Guess what? The sunflower! I think that's my favourite now. But I also like lilies. You can buy one stick, and it keeps blooming and spreading fragrance for a week.
---
Photo: Sunil Grover