Popular as one of the sharks on Shark Tank India, and a successful entrepreneur as the CEO and co-founder of SUGAR Cosmetics—Vineeta Singh is raring to do more in 2022. Sharing her experience about the booming beauty scene in India, we speak to Singh, who is a mom to two young boys, about handling different roles, what it takes to start a homegrown cosmetics company, and the pros and cons of working with your spouse.  
Edited excerpts
1. What does it take to start a cosmetics company?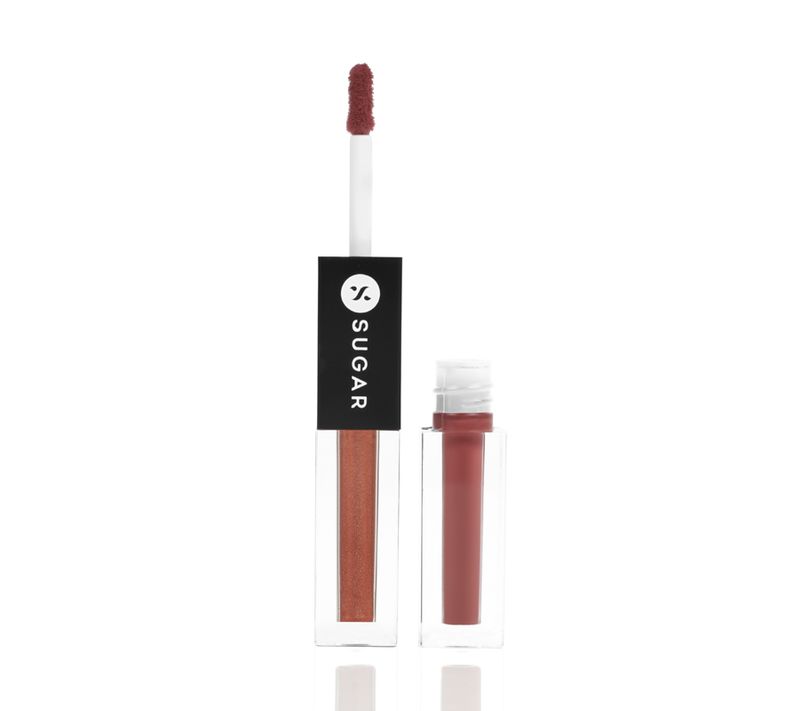 Understand your consumer and market. Before starting, do a pilot run and then keep adding layers to it to scale the business further. Once the product-market fitment is figured out, it's much easier to raise funds and preserve equity. The market is cluttered and the competition is fierce, so the only way to stand out is to create a unique solution to a problem that is faced by your core TG. It's also imperative to be consistent. The only way to build a consumer's trust is by being consistent over the years. Another point to always keep in mind is that consumers are very price-sensitive, it's vital to get the pricing right. Before starting SUGAR, we had been running a direct-to-consumer beauty subscription venture that served a young 18-30 demographic. SUGAR's seed was sown with the help of a closed-loop feedback gathering system and the ability to send 200 products each year to 1,00,000 women. This gave us a very unique vantage point into the consumers' needs, taking advantage of this we launched two products. 
2. How do you make your brand stand out? Is it difficult to get funding?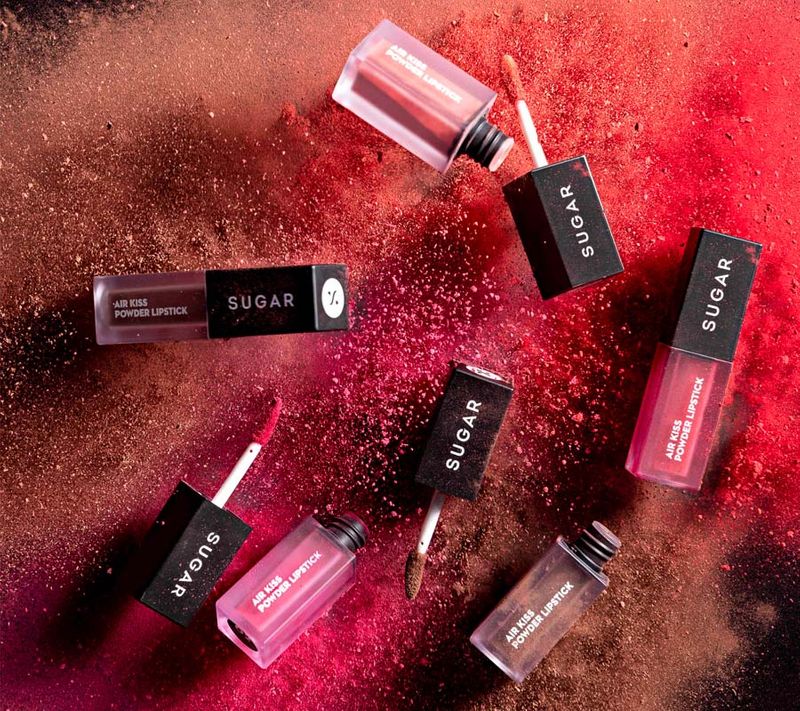 Back then, only a few brands had a range suited for the Indian complexion. At this time, SUGAR Cosmetics entered the Indian market, in mid-2015, to enable women to explore and relish matchless beauty products. Funding was a different venture in itself. Once we managed to get the product-market fit right and capture a decent market share, the funding for SUGAR proactively took place. Over the years, we have raised a total of $35.5 million in funding over three rounds and have been fortunate to be backed by the trust of marquee investors like Elevation Capital, India Quotient, Stride Ventures, and many more.
3. Your tips for working mothers?  
It is challenging to be away from kids and manage work at the same time. However, I believe in staying true to the moment. The only way to manage guilt is to focus on what is in front of you and be completely dedicated to it. This way you can devote quality time to both family and work.  
4. Pros and cons of working with your spouse?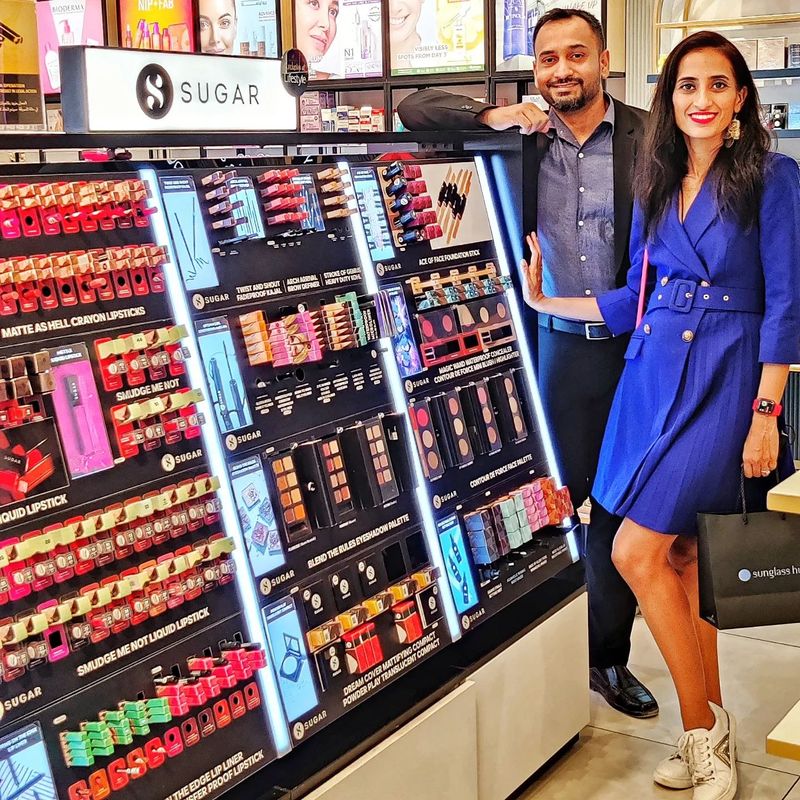 There are pros and cons for everything so Kaushik and I just take it as it comes. We don't necessarily have a game plan for working together, sometimes we resolve to not discuss work at home—but a lot of times that doesn't work out, so we indulge in shop talk at home as well.
The good part is that we have two little boys at home so most times we don't have the option to keep talking through all the kicking, squealing, laughing, and crying. However, we did consciously decide to handle different aspects of the business so we have specific roles in the company. Whenever we face any clashes in ideology, whichever one of us is heading that particular aspect gets to make the final call. But there are some added benefits of working together; for instance, when I took a maternity break, Kaushik handled a lot of work which helped take the pressure off me. 
5. Your takeaways from judging Shark Tank? 
The entrepreneurial spirit has always been strong in India and Shark Tank India just accelerated the process. A potential area of growth that I observed is that a lot of new entrepreneurs are not learning enough about their consumers' needs; having insights into consumer behaviour plays a crucial role in planning a company's future. I've also seen them trying to scale quickly without getting their product-market fitment right. Fixing these gaps could accelerate their company's growth.
6. Your thoughts on the boom in the homegrown beauty scene in India?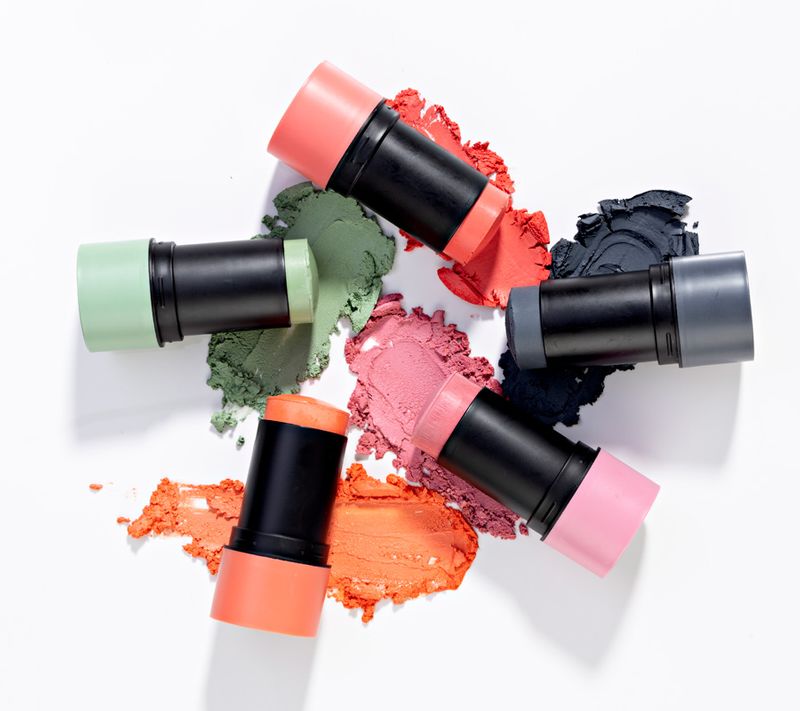 I believe India always had unique and amazing homegrown beauty brands. However, in the recent past, the beauty industry has evolved and undergone a sequence of changes owing to the close attention brands are now paying to the evolving needs of the consumer. In today's day and age, consumers develop an affinity towards brands that not only sell a product to make them look beautiful but also something that reflects their individuality. The beauty boom in India can be attributed to two factors: first, the surge in spending power and disposable income of women; and second, the brand is connecting consumers through the Internet. I believe we will soon be witnessing a positive change in the way the beauty industry has been working.
7. How has the beauty consumer evolved today?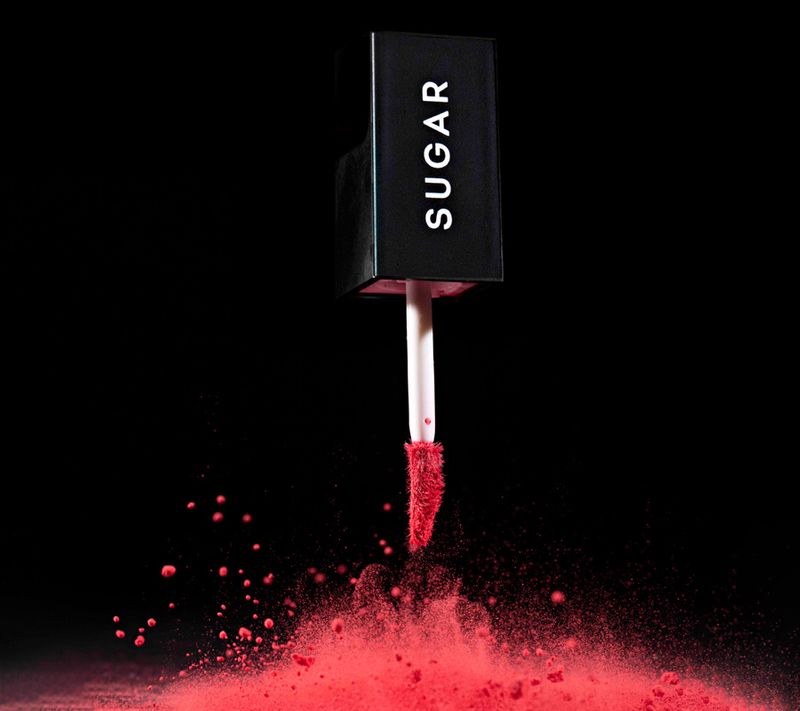 People don't buy products only because they saw their favourite celebrity promote it or a friend recommended it to them; they will research first and then indulge in a product. They are also not afraid of experimenting and exploring products from different brands. With the acceleration of technology and connectivity, consumers are now not just located in the metro cities but are widely spread across the country. It is quite exciting to be a part of an evolving market and reach such a big consumer base [across different tier cities]. 
8. Your take on physical stores versus online stores?
While D2C still contributes 50% to SUGAR's revenue, to scale faster, the brand has also built an omni-channel distribution network that includes 35,000+ retail outlets across 500+ cities. We did not stop scaling digitally as well. We have a fan base of more than five million women and on SUGAR's website and mobile app, we get more than a million unique visitors every month—making it one of the largest digital-first beauty brands in India.
---
Photo: Instagram/Vineeta Singh and Sugar Cosmetics