People across 70 countries celebrate June 21 as World Music Day, only proving that music truly has no language. And singer-songwriter Shalmali Kholgade agrees wholeheartedly. "The World Music Day is the one day that celebrates music instead of just using music to celebrate different occasions, and different people. It is that one day when I feel we can celebrate music by itself," she says.
For the Balam Pichkari' and Lat Lag Gayee singer, the word music by itself connotes a deep beautiful feeling. "What the word music first brings to my mind is this special feeling of getting away. Not in the sense of an escape, but in a world that is more beautiful and a world where emotions can be amplified." And that is perfectly put, because her powerful debut song, Pareshaan in the Parineeti Chopra-Arjun Kapoor starrer Ishaqzaade, was all about that – amplified emotions, skilfully showcased in a Hindi film song.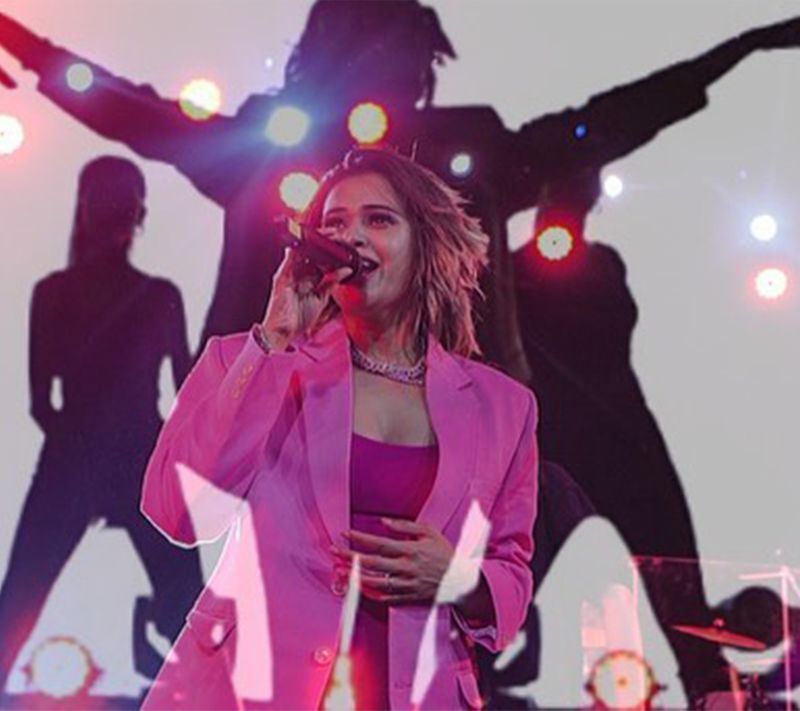 'Now more people are writing their own music which is just beautiful'
In the last two years, there have also been some noticeable changes that are helping singers and musicians like it never did earlier, observes Kholgade. "The music scenario is changing but I would say it depends completely on artiste to artiste. If one's dream has always been to sing for films - most Indian vocalists when asked what they want to do with music would say that they want to sing in films. But now more and more people are writing their own music which is just beautiful. And that is what even I myself find doing more - what I have always wanted to do. So the music scene is changing from the light of taking one's life into their own hands and creating a career for oneself that is not dependent on which music director gives you a song next, in which film and the success of their music and their life thereof, but on the next thing you are feeling and you want to write about, when you want to release it and how you want to release it. So, I think it is just amazing to see how different artistes are able to express themselves musically and everything that goes along with music which is your styling and how you want to market your song the light in which your song can be seen. And I am hinting at reels – because you see one single song and can see so many different visuals against it. So yes, the music scene is definitely changing and for the better."  
'The post-pandemic music scene has changed'
Talking to us about the post pandemic music scene undergoing a massive change, Kholgade says, "For me, the post pandemic music scene is basically what it used to be and much more. Especially since during the pandemic everything came to a standstill and it required travelling musicians like us, to build that kind of endurance again to travel and then to do the show. And also, we had time to work on our craft during the time we were at home. I am sure that a lot of artistes would say that their skill sets have improved and that they are performing better. Their effort is more now than it was before. But then, it is all a matter of time before everything starts becoming smoother and we are able to better cope with life and get back to normal." 
'Creatively, it was one of the best periods of my life'
Kholgade feels that the massive boom witnessed in the audio OTT space is here to stay. "It is a big relief to know that film music is not the only source of music from India anymore. It never was, but for a time it had become that. However, since with the pandemic there weren't many films being made and theatres were closed so the focus very naturally shifted to independent music and that gave a window for independent artistes and independent music to thrive. And hopefully that will only continue and grow larger. I am a part of that stream too and I started releasing my independent music, especially my English music during the pandemic, with Regular being my first single in 2020. I shot it in the lockdown. Actually, it was not actually in the lockdown, we had a short window where we could have three people at home to shoot this video. I shot it all at home. Then I went on to release my album 2X Side A, which was made during the lockdown with as few people in a room as possible. I got a lot of stuff done. Creatively, it was one of the best periods of my life. So yes, there is a lot of opportunity now for non-film music as well for musicians."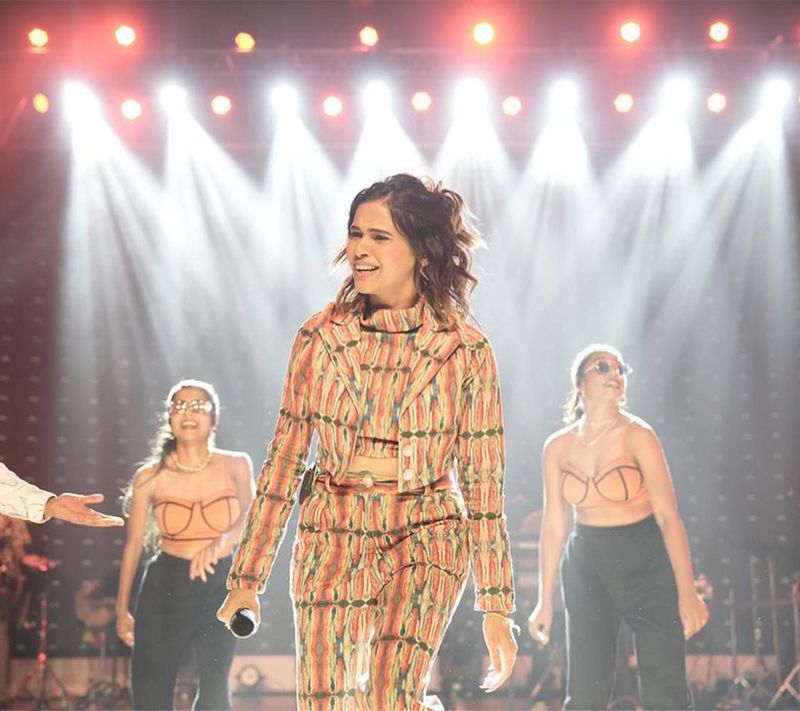 'I just don't view music like that at all. I don't get competitive with music' 
For Kholgade, music is sacred and other factors, like who sang it or who composed it for which film etc, did not matter as much as the music itself. When we asked her if there was a song by another singer that she wished she could have sung, she stated, "I will never say that there is a song by another singer that I wish I had sung. But I definitely have a lot of songs that I love singing. I do not want to take away from the singer who has originally sung them. And I am not being diplomatic when I say that. I just don't view music like that at all. I don't get competitive with music. I think music is the highest entity there is and whatever, was or is required for that music to succeed and to see the light of day, is more important than who sang it, who played what, who composed it and which film did it go in and which actor was it filmed on. So that is my justification for why I never have heard a song and said that I wish I had sung this. But yes, there are plenty of songs that I really love. There is Kyon from Barfi, Hawayein (Jab Harry Met Sejal) which is actually a male song, but I love singing it. In fact, for one of the IIFAs Antara (Mitra) and I sang it together and that little khwaish of mine got satisfied. 
I love singing Channa Mereya (Ae Dil Hai Mushkil) which is again a male song that I love singing. There are so many beautiful male songs that I really love! Then there is Kamli (Dhoom:3), the Shilpa Rao version of... it is just stunning! I love singing that."
---
Photo: Instagram/shalmiaow