'I thought I won't even make it beyond 32. Here I'm at 40 and thriving.' These words are from a caption that digital influencer and entrepreneur Anupriya Kapur posted up on her Instagram page sometime last month. Just reading the responses can give you an insight into what her followers connect with. Considered one of the leading fitness, travel, and lifestyle content creators today, Kapur is a single parent who has battled postpartum depression to emerge as an inspiration to women across age groups with her positive and inspiring content. 
From being slut-shamed for her choice of clothing to her moments of self-doubt or talking about unprocessed emotions, her posts resonate with her followers who see in her someone who is real and relatable. Her body-positive content, travel posts and videos inspire her followers to explore the world, tips on single parenting and fitness videos that bust myths about health and lifestyle, show her as someone who is consistently trying to push her own boundaries despite the odds. Kapur, who is also the co-founder of Imbue Natural, started her fitness journey a few years ago when she found strength in running and decided to share her learnings through her blog, Mom on the Run. We spoke to the passionate influencer about what keeps her going.
Edited Excerpts    
1. You started your journey as a digital influencer with blogging. Can you tell us how Mom on the Run started?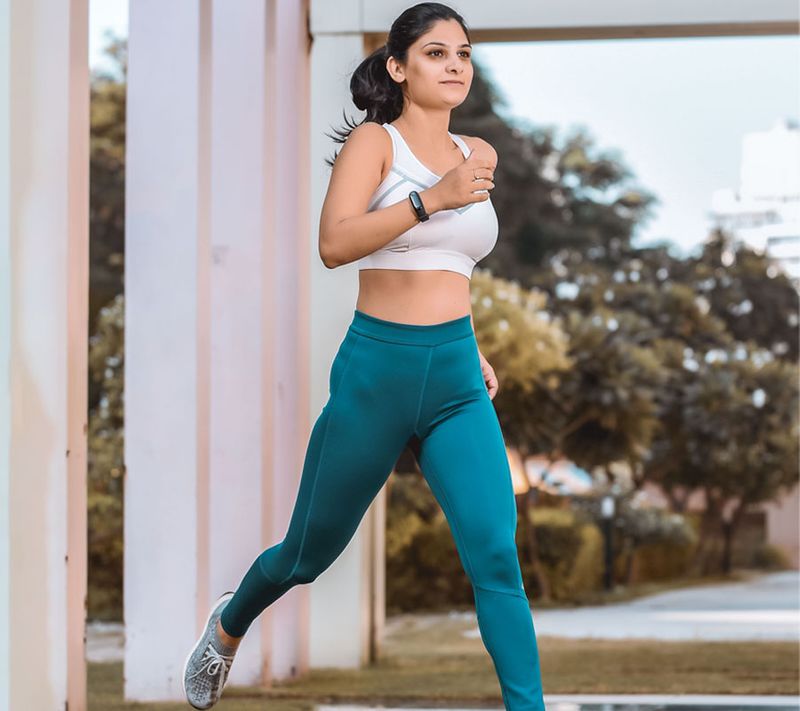 It started with mostly topics about running and fitness—stuff that nobody was talking about. For instance, what kind of sports bra to invest in, how to start running, and what to watch out for. A lot of women worry if their boobs will jiggle when they run or what they should wear while running.  Many women don't go to the gym because they are so self-conscious. So, I started writing about the topics that could help people, especially women, with their fitness journey. It started with that and slowly moved on to other things such as single parenthood, among others. Then because people wanted the visual medium, I moved on to Instagram and YouTube.
2. You are a single mother to a 14-year-old son. Was it difficult to maintain a work-life balance in the initial stages of your career?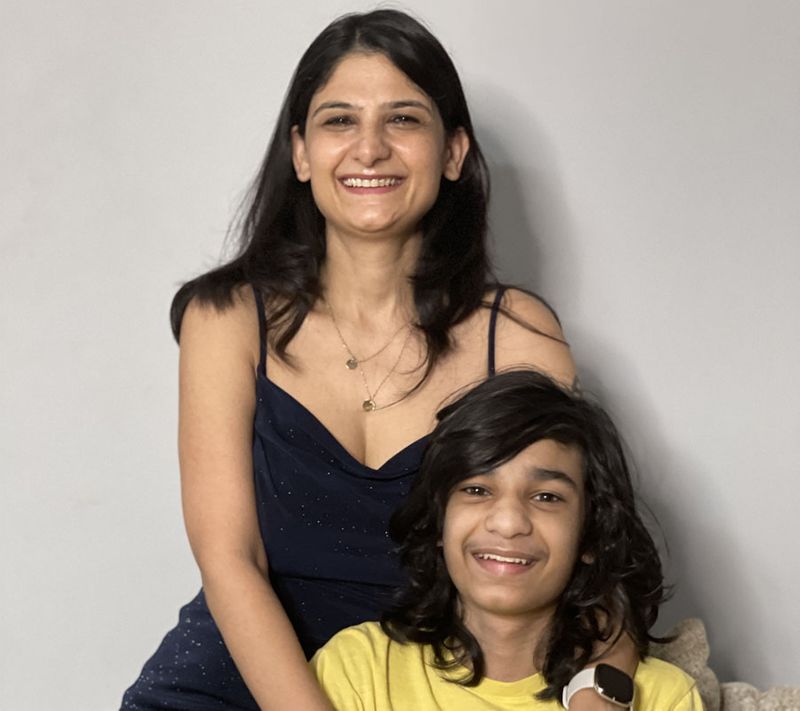 Thankfully, my work as a blogger and influencer is very flexible. There are days when you can really take time out but those days are not in your control. The real challenge for me was to find that balance during the initial days of my start-up. Those two years were the toughest. I found myself drifting away from my son and I realised that I needed to give him time. After that, I stopped taking work calls post 8 pm at night, and developed a routine with him. I made it clear to others that I am a single mother and I don't have the advantage of shifting responsibilities to the second parent. 
3. With more than 2 lakh followers on Instagram which is a platform meant for millennials, why do you think your followers connect with you? 
I think one of the reasons is my authenticity. I am what I am. I am not afraid of my truth. I might be wrong, but for a lot of people, it could be that I am a 40-year-old single mother and if I can do it, they feel they can do it too. I think that makes me more relatable than a lot of others. Also, I always try to add some substance to my content. I have conversations with women on my DMs where they make me their sounding boards. It's so overwhelming at times but I'm so glad that I am able to be there for them and that makes all the difference. Nothing makes me happier than knowing that a woman wore a dress for the first time in her life at the age of 36 because she saw me wearing one, or that I helped them make a certain decision when they were stuck. That's the purpose and I think maybe they connect because my purpose stands out. 
3. Is there a criterion you have when it comes to brand associations? 
Yes, many actually! I need to be okay with the brand in principle. For instance, I would never endorse a tummy tucker or a fairness cream. If somebody is trying to peddle a protein bar but it has lots of sugar, I will not promote it and I will not endorse sub-standard products. 
4. The digital world is changing and evolving all the time. Do you feel the need to keep up with trends or to constantly up-skill yourself?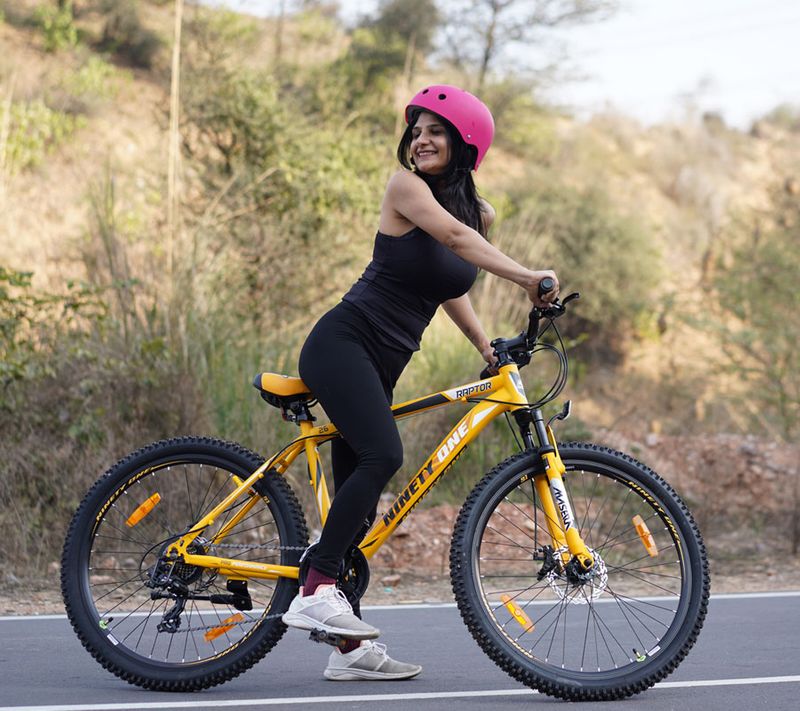 To be honest, it is nerve-wracking to be an influencer or to be doing what I am doing—with all honesty and not buying followers or comments. You also have to keep up with the trends to keep up with the numbers. While your older audience might not appreciate it, the newer audience wants it and it's very complicated. I am open to trying new things and of course, up-skilling is very important. I have been thinking about how to add more value to my content and this year, I am looking at doing a course in nutrition and that is my way of upskilling. 
5. You are also co-founder of the start-up Imbue Natural which is into women's hygiene products. Can you tell us a bit about that?
Three years ago, I was asked to come on board as a co-founder as they needed a woman on board who was very vocal and who would give a certain tone to the brand from a woman's perspective. The brand is very vocal about everything to do with sexual wellness and intimate hygiene. We are not a beauty brand but we offer solutions to your problems. It's a very interesting and tough space to be in. 
6. For someone who is such an inspiration to others, where do you find your inspiration? 
There are days or even weeks when I can feel myself spiralling down and when that happens, I find my strength in meditation and in just being grateful for what I have. A lot of women have written me long letters and I read those messages to find my purpose back. 
Also, I love to travel—I always come back happier and one notch more confident and more open in my views. I go away so I can come back happier and charged. 
7. Your words of advice for women who reach out to you? 
There are three important things I tell every woman. One is to be financially independent, no matter how privileged you are. The other is to do one thing purely for yourself. Take up a hobby, run, do anything to be in touch with yourself, and that is the only way you will be able to find strength in case you need to. Thirdly, work out because it will make you so much happier about your body.
---
Photo: Anupriya Kapur