The concept or the term 'digital influencer' was not even in existence when Malini Agarwal started her blog in 2008. But one thing's for sure, she never imagined that her 'personal diary writing on a WordPress blog' would take her to such dizzying heights. Today, the entertainment industry she set up has multiple verticals, employs several people and earns massive revenues. Some of those verticals include MissMalini Trending which is a one-stop destination for updates on every content creator in the country, MissMalini Beauty for everything related to beauty and cosmetic care, Girl Tribe by MissMalini which is a community for women for them to support and learn from each other and MissMalini Lifestyle for food and travel inspired vibes. 
Starting her career as a backup dancer, Agarwal moved to Mumbai to join MTV India as their digital channel head—moving on to becoming a radio jockey, and later, joining Channel V India as their digital content head. Her varied experiences in these fields came in handy and today, she is the founder and creative director of MissMalini Entertainment, Girl Tribe, and co-founder of Good Creator Co. 
Zee Zest got up-close and personal in an exclusive interview with the vibrant Agarwal who believes in the power of putting out positive content. 
Edited Excerpts:
1. From hosting TV and radio shows to becoming a digital influencer, tell us how have your varied experiences shaped you as a content creator?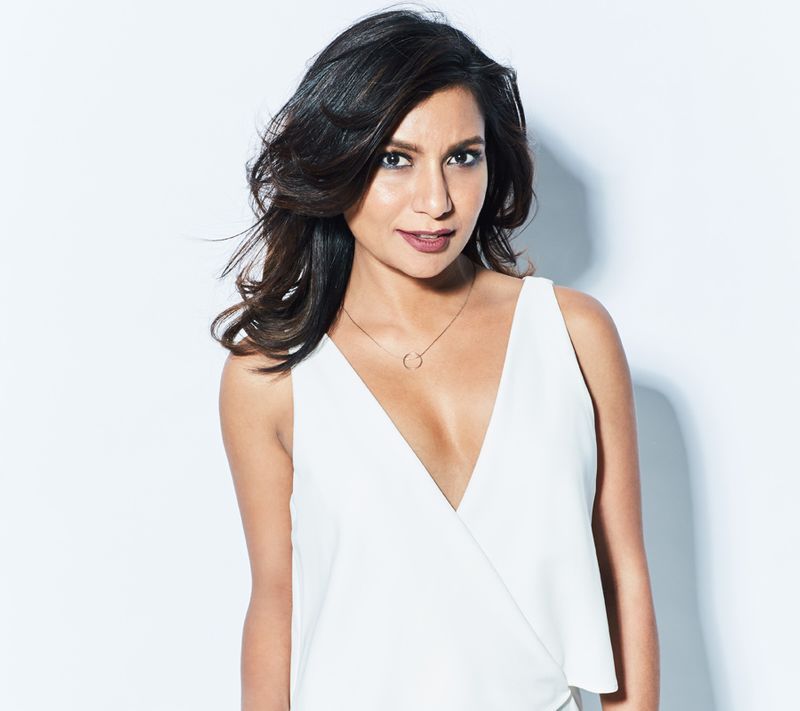 Being able to experience so many professions is something that has played a key role in what I do today. I always say that having been a radio host really taught me how to connect with so many people and make an impact while making it sound very personal. Even if you are the greatest dancer on your own, you still need teamwork, or else the choreography doesn't look in sync. So, each one of these things has taught me so much about myself. As a content creator as well it has shown me that you can use all kinds of different media to make an impact. I am really lucky to have done everything from radio to television to print and digital. 
2. What was your idea of starting your blog MissMalini in 2008? 
When I started as a content creator, we weren't called content creators. The word 'influencer' did not exist. It was just a personal diary that I was writing as a hobby on a WordPress blog, and I think since content creation wasn't defined, it was really whatever you wanted it to be. You could write it as a personal diary, you could be someone who reviewed things or shared things and I think as a result, it was very organic and there was no agenda as such. At that time, people didn't really know the power they had in their hands with the virtual pen that they were using. They didn't know the extent of the impact it would have as more and more people adopted online life. 
3. From then to now, how has the world of content creation and blogging changed? 
Things have changed so much in the last 13 years since I started my blog. As I said, there was no agenda to sell brands or try to create an identity for yourself. Your identity was created through your writing and people would resonate with the things you wrote. There was less pressure to put out something in a certain way or look at your analytics and worry about how many people came to see your content. Now it's become very organised. It's a full industry with 46 million creators and influencers, and billions of dollars spent in advertising. I think it's become defined and I am very happy and proud that we had some role to play in carving that industry. 
4. As an influencer and content creator, what has been your foremost thought and belief? What do you want people to associate your work and brand with?
I think for me as a content creator, it's all about being true to myself. My MissMalini identity has always been a reflection of who I am and that's why I even called it MissMalini instead of something like a bollywoodgossipgirl.com. I think what people associate with the brand is Bollywood, glamour, entertainment, fashion, beauty, and all those things. I hope they also think about empathy, kindness, positivity, and women supporting women. I am really happy that people know our brand has always stood for positivity. Normally, you would think that the entertainment industry is all about gossip, fashion policing, and rumours as such—but we have never done that, and I am very glad there is an audience for our content.  
5. What do you consider your biggest achievement as a content creator? 
My biggest achievement offline is having written a book and online is having used my content to create a personality into a brand. It may seem common now but back then, MissMalini created an identity as a content creator and influencer well before the word or concept even existed. It makes me feel very proud to be ahead of our time.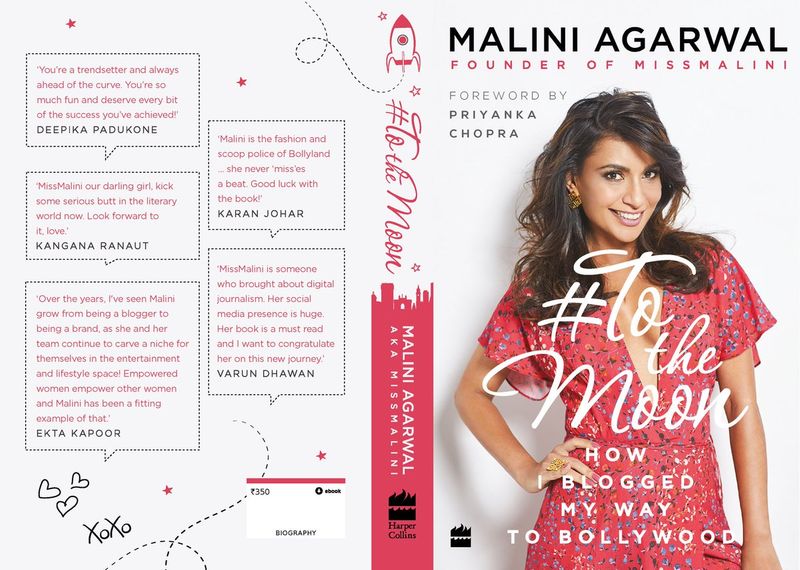 6. As someone who is so outspoken and in the public eye, how do you deal with the negativity and trolling?
I don't consider myself too outspoken, but I do speak up when it's important. I think being in the public eye and putting your life online can expose you to trolling or people saying terrible things about you. I'm only human, so things do hurt me when such things are said. But at the end of the day, you must kill them with kindness. Also, you must understand what the feedback is. Is it feedback, is it trolling, is it just noise or is it harassment? We have a campaign #IgnoreNoMoreOnline where we address the latter. When it comes to negativity, we always talk about the toxic internet or how people behave badly online. It's not like some alien race has come and attacked us online. We are social media, so it's up to us to change our behaviour and clean up our virtual society which is why we have our Girl Tribe which is a kind of internet for women. 
7. You are a multitasker. How do you find time for yourself and how do you unwind?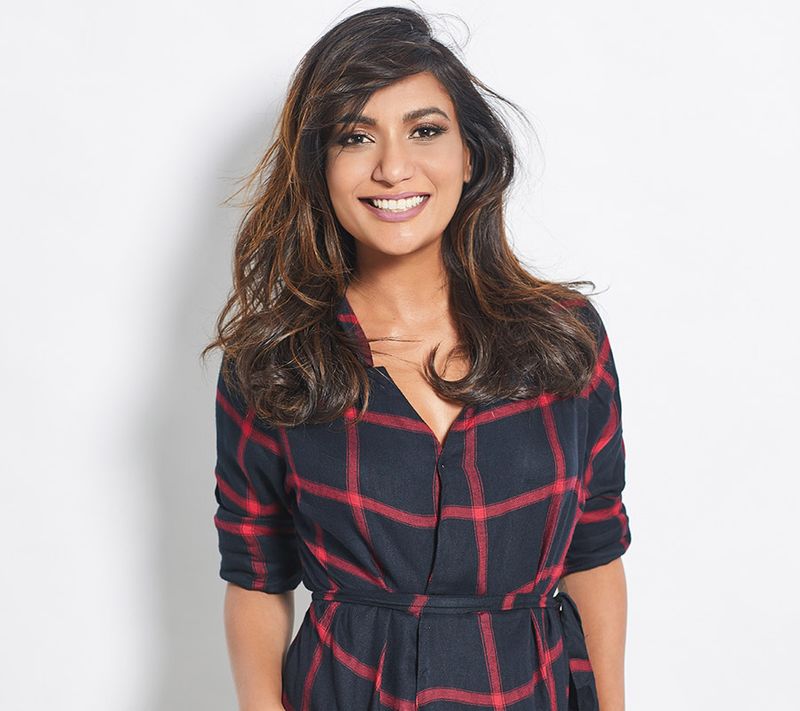 Yes, I am a master multitasker and I find that I have a thousand tabs open on my laptop and in my mind all the time. To unwind, I like to watch shows, read, go out with friends, or stay in and have game nights. I'm an extremely social person so I find unwinding is done in groups.
8. Who are some of the content creators you admire Who do you think are making a significant impact with their work?
Today there are so many content creators making a huge impact. I have to mention BeerBiceps. I have seen him rise and make such a positive impact in terms of positive masculinity and shine as a content creator there. I love people like MostlySane and Kusha Kapila. I think it's nice that they put humour into everyday things and talk very openly and honestly about issues like mental health, anxiety, or even having pimples. It just makes them human and everyone feels less alone in their own anxieties.  
9. What's next for MissMalini?
MissMalini is after the moon as always! We have been acquired by the Good Glamm Group, so we are now part of a multibillion-dollar company. MissMalini continues to run as it is and we have also founded Good Creator Co which is very close to my heart. It is the biggest ecosystem in India for creators, and we are going to have things like an academy, a creative house, and a club. I think it will make a big difference in a creator's life and journey, and I am excited to get going on that. I'm also working on my second book.
10. Can you tell us a bit about the acquisition by Good Glamm Group and what are your future plans with it?
Yes, MissMalini has been acquired by Good Glamm Group and we are super excited about all the things we can do together. MissMalini will continue to function with all its heart and soul in entertainment and everything that we do with trending, talking about influencers, fashion, beauty and of course, the Girl Tribe. 
What we are really excited about is creating an ecosystem that is far beyond anything you have seen for creators. There are so many creators out there. It's a billion-dollar industry and it's not organised. There are so many people taking advantage of creators, especially micro and nano creators who are starting out and ripping them off with the lure of followers and brand deals. It's a very difficult world to navigate, especially now when it's so saturated. We have always wanted to give back to the community and I love that the Good Glamm Group is about positivity and making a good and significant difference in creators' lives and helping them really live their full potential. So, stay tuned for all the cool things that are coming. The pandemic has taught us how lonely life can be but we can use our virtual tools to change that.
---
Photo: Malini Agarwal