Jisshu Sengupta is a household favourite amongst Bengalis. Warm, jovial, and funny, the host and anchor of Bengal's most popular and super hit shows like Sa Re Ga Ma Pa (Bangla), Super Singer, Dance Bangla Dance, Filmfare Awards (East), and more, the charming actor has wowed audiences with his talents that range from being an upbeat host, a passionate drummer and music lover, and a sensitive actor who has brought several roles to life. 
As an actor, Sengupta has proved his credential not just in the Bengali film industry, but also in the Hindi and Telugu industries. The versatile actor, who completes 22 years in showbiz this year, will be seen next with superstar Salman Khan in Mahesh Manjrekar's Antim: The Final Truth. 
He's also sharing the screen with South superstar Chiranjeevi in the upcoming action-drama Acharya. Sengupta has an enviable list of work with leading ladies such as Kangana Ranaut (Manikarnika: The Queen of Jhansi), Rani Mukherji (Mardaani), Vidya Balan (Shakuntala Devi) and Bhumi Pednekar (Durgamati). He made his Bollywood debut with Shyam Benegal's award-winning film Netaji Subhas Chandra Bose: The Forgotten Hero in 2004. Having made his television debut in the late 90s, Sengupta's career in the Bengali industry had a serious step up when he collaborated with acclaimed filmmaker Rituparno Ghosh in movies like Abohomaan, Noukadubi, and Shob Charitro Kalponik. Commercial and critical success followed with Jaatishwar (2014), Rajkahini (2015), Byomkesh O Chiriyakhana (2016), Zulfiqar (2016), Posto (2017) and Aparna Sen's neo-classic Ghawre Bairey Aaj (2019).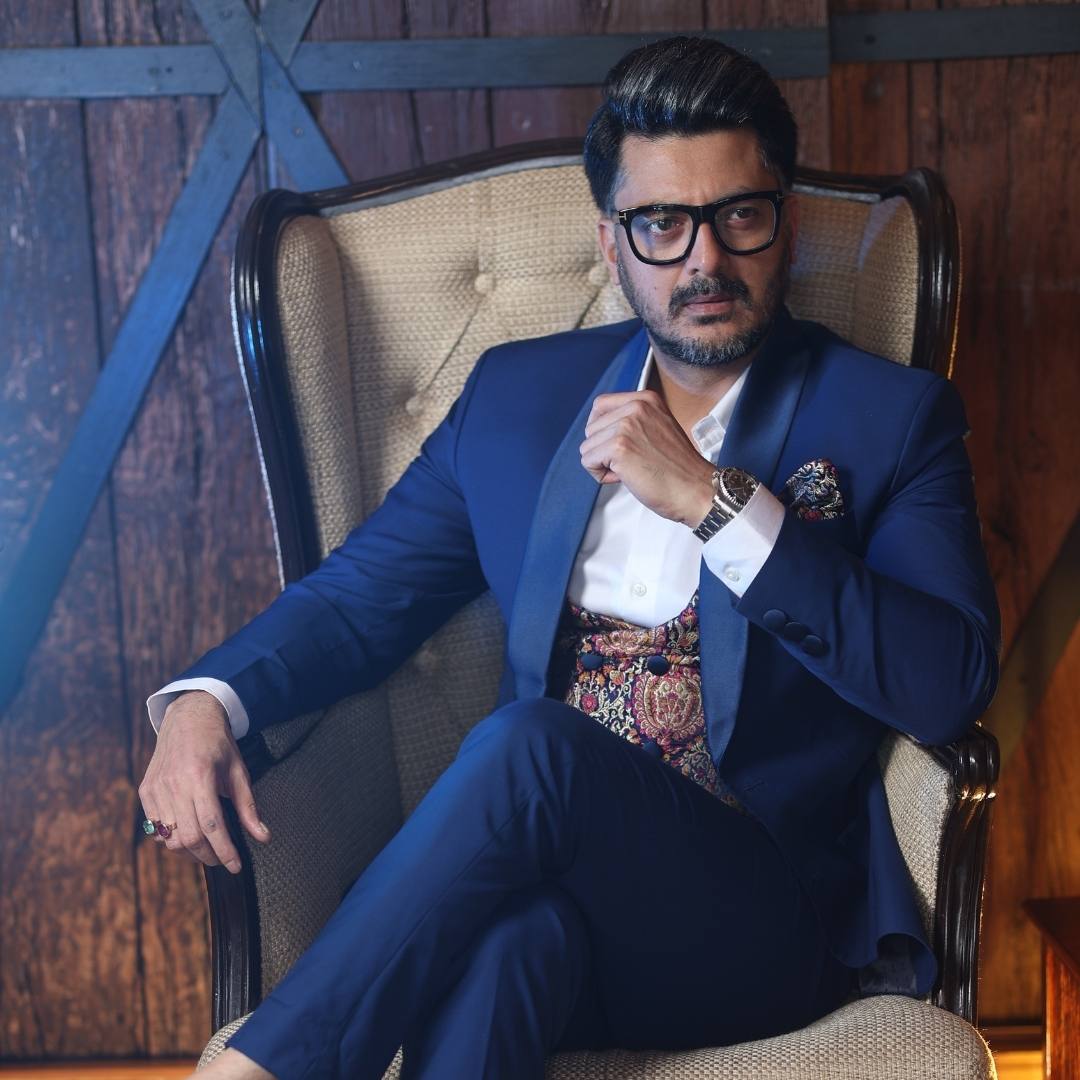 We caught up with the quintessential Bengali heartthrob and asked him about his plans for the upcoming Durga Puja, a festival that is close to his heart, and one that he always celebrates in his hometown Kolkata. Edited excerpts.
1. What are your plans for Durga Puja this year?
Like all other years, I will spend all the five days and evenings of Durga Puja at the parar puja (local neighbourhood). Even before I was born, my mother used to be an integral part of the puja in our neighbourhood at Lake Terrace in South Kolkata. I grew up to take over my mother's legacy and that has become an integral part of my puja celebrations. But unlike other years, this year I hope to have a small yet great puja, and pray for the world to heal from this pandemic.
2. How was Durga Puja celebration like in your growing up days in Kolkata?
My most enduring memory of my growing up days during the Durga Puja was first going from house to house to collect chanda (donation). Then it would be the day of bringing the Goddess Maa Durga idol home. I remember finishing dinner at home really quick in this excitement. Also, I would take part in the dhunuchi naach competitions and win them on most occasions. The fun had during my childhood puja days is something that cannot be replaced. I still have vivid memories of my growing up years in the para puja and they come rushing back every year during the festival.
3. If you have to take someone from out of Kolkata on a food trail in the city during the Pujas, what would that include?
Honestly, I would take them just to the para puja and feed them at the pandal. I don't think anything else would do justice to the delicious food that is cooked there; the bhog is cooked every day by the ladies of our neighbourhood and it's the tastiest meal you can have.
4. Name your favourite puja pandals in Kolkata and Mumbai (now that you spend time here).
I don't leave my pandal if I am in Kolkata during the Pujas. Our Puja is known as Lake Sarbojonin Durgotsav in Lake Terrace. Although I try my best not to shoot around those days, since I work simultaneously in three different industries, it's getting hard to be able to do so. I haven't spent time in Mumbai during Durga Puja yet. But the festivities are the same everywhere. The emotion that we carry from our childhood goes with us wherever we go during the pujas.
5. What are some of the must-do activities and must-haves for Jisshu during the pujas?
New clothes: Not at all.
Eating out: Always at the neighbourhood pandal.
Adda with friends: Of course, all my childhood friends in and out of Kolkata and across the country come over, and we hang out together 24/7 during these five days
Listening to Puja albums: Yes, it's a childhood memory. Unfortunately, we don't find any puja albums now.
6. Name one dish you can cook to save a life.
It has to be the quintessential bong comfort food—Aloo sheddo (boiled potato), dim sheddo (boiled egg), bhaat (steamed rice).
7. One dish you can cook to impress someone.
I haven't really tried to impress anyone with my cooking yet (laughs)!
8. You have had a good run as a leading actor in Bengali movies and a television host. You have also acted in big-budget Hindi and Telugu movies. How do you juggle your time between the three industries?
My manager takes care of that. I wake up, pack my bags, reach the airport, land at the destination and shoot. That's how I crawl through the most hectic schedules and days.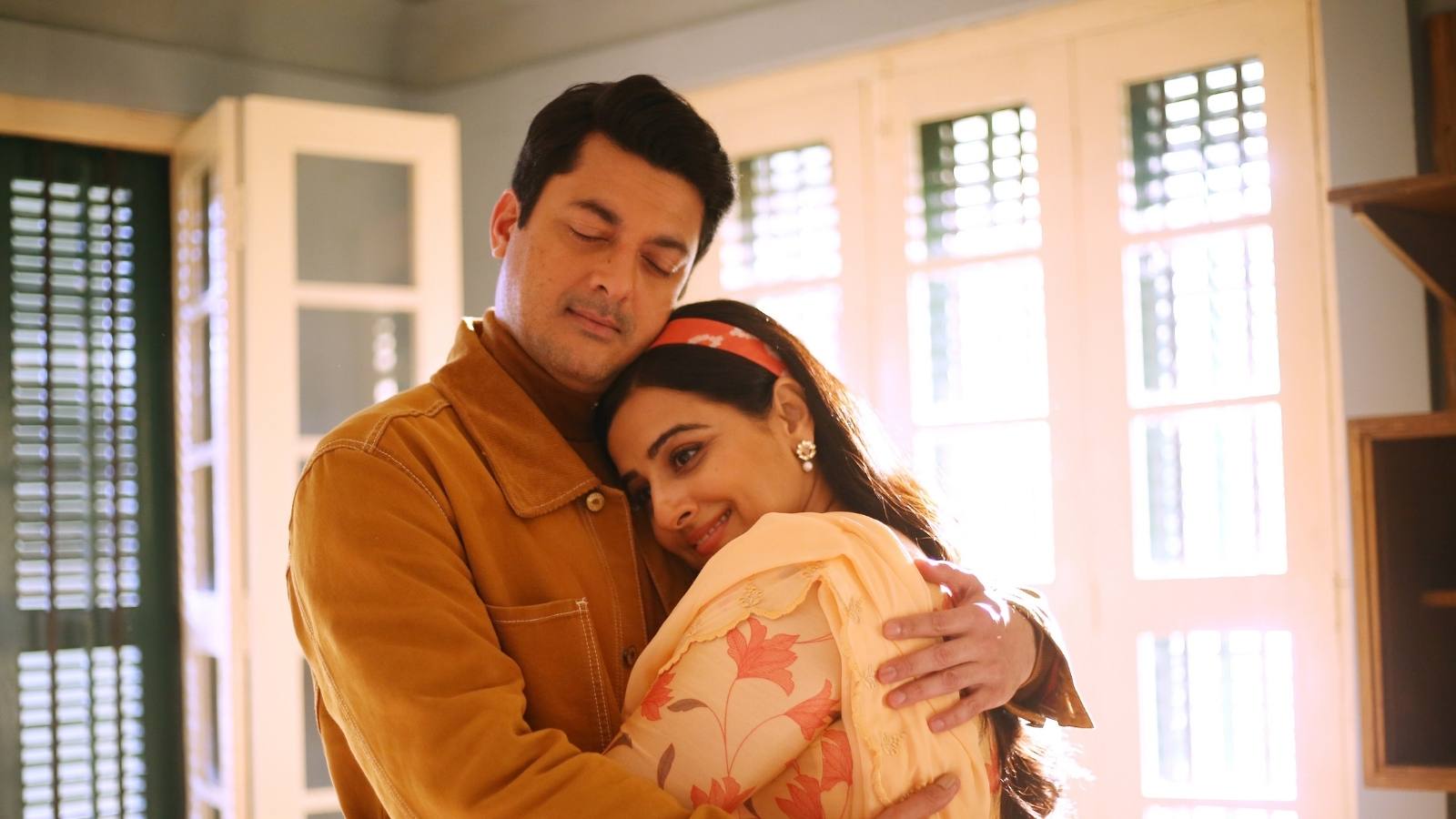 10. Your top favourites:
Favourite actor: Morgan Freeman and Robert De Niro
Favourite director: Oh! it's a long list…
Favourite genre of movies: Action and thriller
Favourite role essayed by you so far: It's yet to come!
Favourite co-actor: Vidya Balan, hands down!
Favourite cuisine: Chinese and biryani
Favourite restaurant: Swiggy (laughs)
Favourite holiday destination: Switzerland
Favourite places on your bucket list: Vatican City, Istanbul, Las Vegas
Jisshu Sengupta's upcoming films
HINDI
Antim: The Final Truth
TELUGU
Acharya
BENGALI
Baba Baby O
Photo: Amazon Prime Video