It's that time of the year again when Kolkata morphs into an autumnal wonderland– stunning sights, dazzling lights, the reverberating beats of the dhaak and myriad other delights–consumed by exuberant joy at the arrival of goddess Durga and her family. And a big part of Durga Puja fun is of course Pet Pujo or the worship of the tummy! Be it parar pujor khichuri bhog on Ashtami, the preposterous number of phuchkas devoured on the street, chicken roll overloads, or the kosha mangsho for Nabami lunch, gustatory pleasure rules supreme when it comes to Pujo festivities. And the city indulges it alright. 
In the run-up to the upcoming Puja days, if you are visiting the City of Joy to partake in the Puja celebrations, here are five meals that could make your Durga Puja an exciting gastronomic affair. Bookmark them now.
1. Aaheli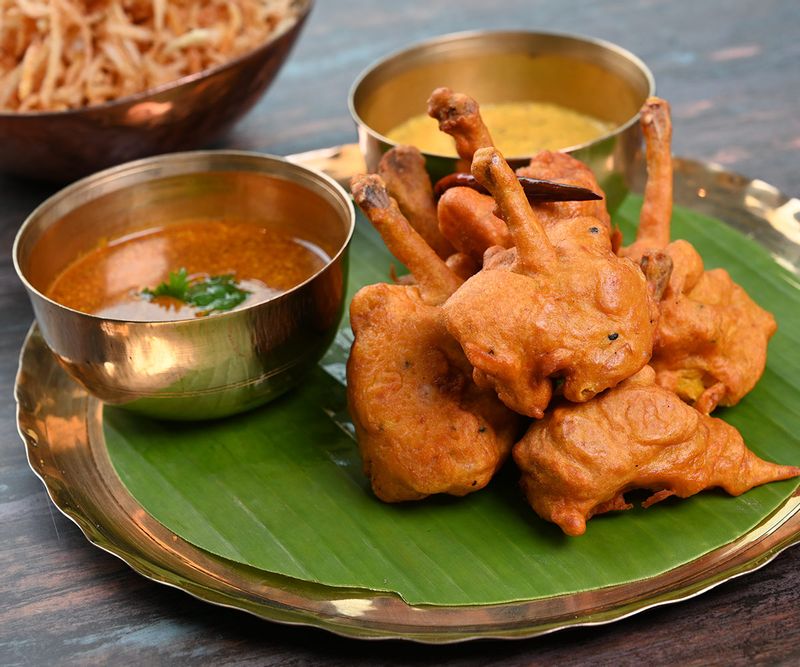 Since Aaheli, Kolkata's first speciality Bengali fine dining restaurant, opened its doors in 1993, at The Peerless Inn, it is where the well-heeled would head for extravagant Bengali meals with a side of Bangaliyana, especially during festivities. Last week they launched their first South Kolkata outpost on Sarat Bose Road (third in the city) just in time for the Pujo. Twice every year, on Poila Boishakh and Durga Puja, the restaurant rolls out a plush new menu featuring a mix of perennial favourites and new specialities. This year Aaheli's Durga Puja specials, served à la carte, include Dhone Pata Tel Ilish, unctuous Hilsa cooked with fresh coriander, green chillies, and pungent mustard oil, Moti Mangsho Pulao, a rich, fragrant pulao studded with meatballs, rich mutton curry jazzed up with Gondhoraj lime and Bengali-style fresh, fried chicken--taja murgi bhaja. 
When: October 6, 2021 onwards 
Where: Aaheli, Peerless Inn, 12, J. L. Nehru Road, Kolkata – 700013 | Aaheli, Axis mall, CF Block(Newtown), Action Area 1C, Rajarhat, Newtown, West Bengal 700156 | Aaheli 190, Sarat Bose Rd, lake Terrace, Ballygunge, Kolkata, West Bengal 700029
Pocket pinch: Rs 3,000 plus taxes for two 
2. The Claridale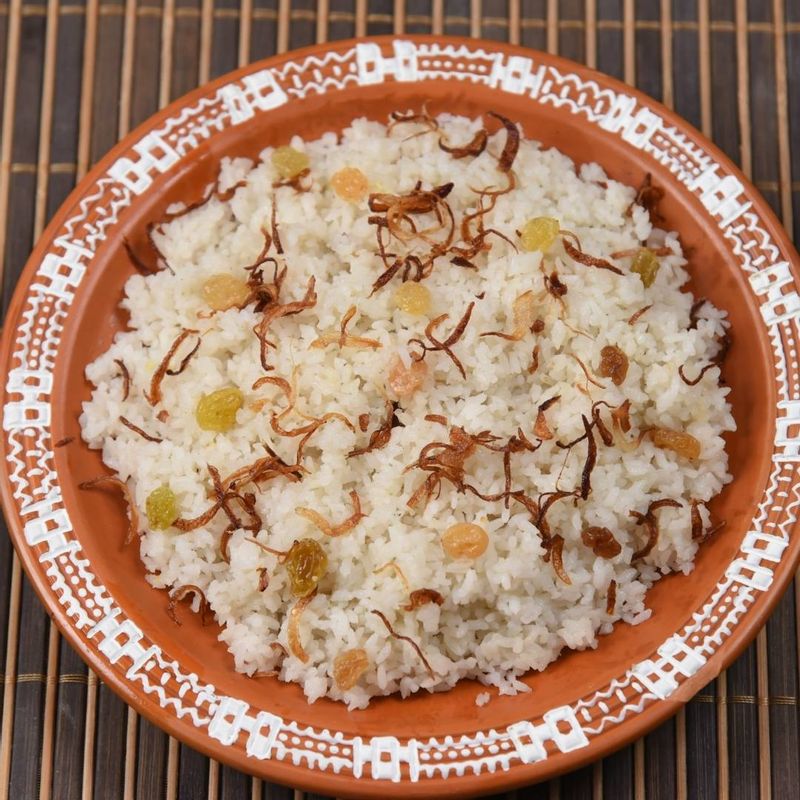 The Claridale in Ballygunge is celebrating Durga Puja with Padma-O-Gangar Pakghorer Hoichoi– a food festival featuring Dhaka-based chef Nayana Afroz. Afroz, originally from Kolkata, has curated a stunning menu featuring dishes from erstwhile East Bengal, which is present-day Bangladesh with a smattering of West Bengali delicacies – from Beresta Pulav and kebabs made in clay pots and mutton curry infused with fiery heat from chui jhal (piper chaba) a dish particularly popular in Bangladesh's Khulna region, to Cox's Bazaar style crab curry and fish head cooked with black gram. Through her food, Afroz tries to highlight the distinctiveness of each cuisine. Besides there's a fascinating array of bhorta (spiced mashes) made with everything from a mix of sesame seeds and peanuts, boiled brinjal and eggs, prawns or Bombay duck to shredded mutton and masoor dal (red lentils) and traditional condiments like chutneys made with wood apples, Indian jujubes, elephant apples, and Indian olives or jalpai. The dessert menu is particularly decadent, featuring everything from perennial favourites like patishapta (rice flour crepes with sweet stuffing) and mishti doi, to special treats like Deem Zarda and Lachha Custard.
When: October 10-15, 2021 
Where: 17, 1st Ave, Garcha, Ballygunge, Kolkata, West Bengal 700019
Pocket pinch: Rs 1,249 plus taxes per person
3. The Salt House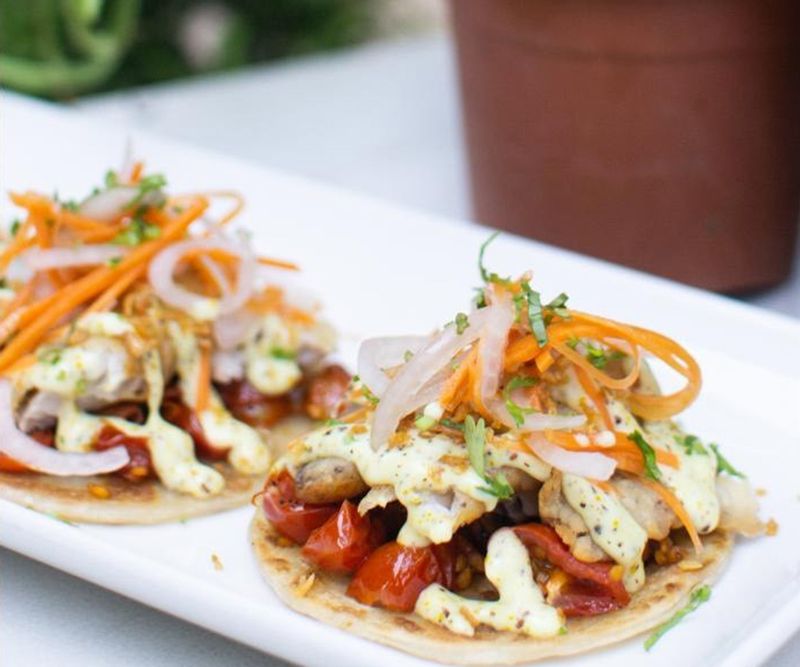 The Salt House, one of the city's hottest dining addresses, is also serving up an exciting festive menu for the entire month of October. The menu is a celebration of the city and its flavours, and particularly its inimitable Kathi Rolls, that have been given a sassy makeover as open-faced tostadas with toppings ranging from Tilapia fillets pepped up with kasundi-spiked mayo, cherry tomatoes and roasted garlic to spicy mutton combined with salsa made with brinjal, garlicky tzatziki, and pickled onions and carrots slaw. The mouth-puckering slaw also adds a piquant note to a quirky vegetarian tostada featuring cottage cheese layered with banana blossom sauce. There are only two desserts on the menu – Ras Malai Tres Leches and Milkcake, a gorgeous golden sweet, served with homemade pistachio ice cream. We would like to order both.  
When: All of October 
Where: 40, Shakespeare Sarani, 6thfloor, Kolkata 700017
Pocket pinch: Rs 1,500 for Two 
4. One8 Commune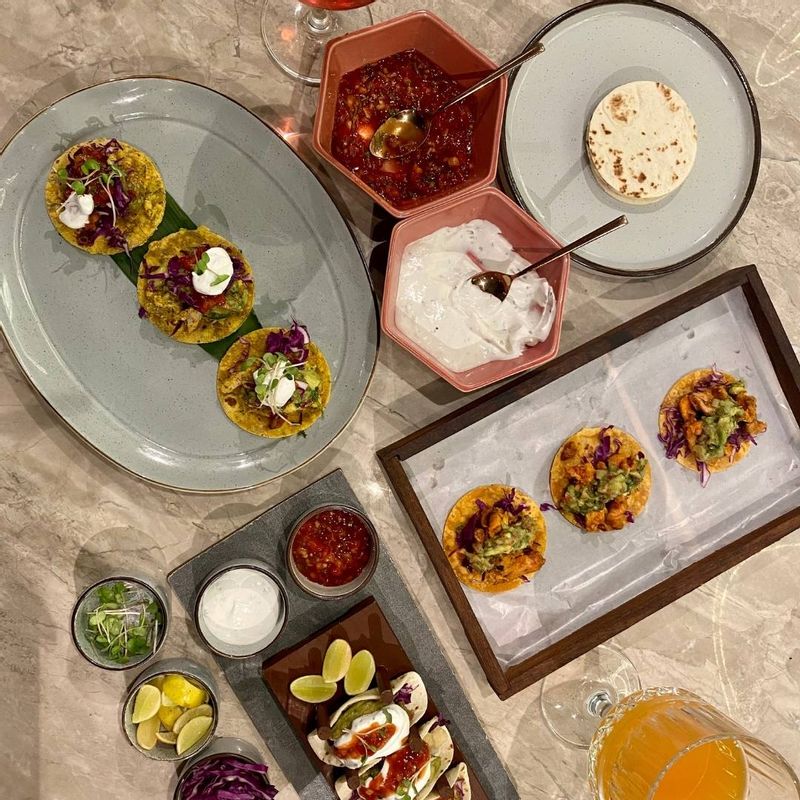 At One8 Commune Chef Pawan Bisht has reimagined some of Calcutta's favourite food items in the form of hip tacos. Picture soft tortillas cradling Gondhoraj-flavoured chicken topped with refreshing pineapple slaw, crunchy red cabbage, and some zippy tomato salsa, or Calcutta's beloved prawn cutlets combined with the quintessentially Mexican pico de gallo and some sour cream, Bengali's favourite kosha mangsho shredded and piled on missi rotis with a topping of sour cream, and moist kasundi-laced baked Bhetki in a bhakhri (flatbread) shells. Vegetarians could opt for their Victoria cutlet taco, a hat-tip to the city's street food favourites – Camac Street's 'world famous' Victoria vada (lentil fritters) is paired with moong dal chilla and finished with a mouth-puckering topping of tamarind glaze and fresh mint chutney, or banana blossom croquettes perked up with smoky Bandel cheese served up with thepla, asparagus, and a piquant pickle and cream mousse. These tacos are sassy, quirky interpretations of all things classic Calcutta. 
When: October 10t, 2021 onwards
Where: 13, Ho Chi Minh Sarani, Kolkata - 700071 
Pocket pinch: Rs 1,600 plus tax without alcohol and Rs 2,400 plus tax with alcohol, for two 
5. Tribe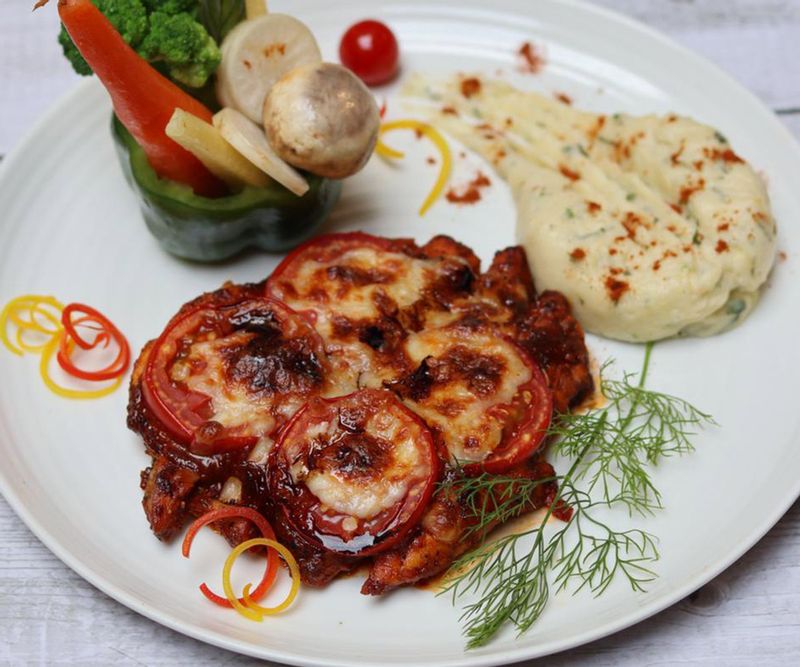 Tribe, a quaint café in South Kolkata's Golpark area has come up with an interesting concept this Durga Puja – their Puja special menu is a hat-tip to some of Calcutta's old hotels and restaurants that were veritable icons of the life and times of the city, an indelible part of its identity and collective memory, even if most of them don't stand today. The menu pays tribute to Chowringhee icons like Firpos, the posh tearoom that in its time hosted the creme de la creme of the Raj and Peliti, renowned Italian confectioner Federico Peliti's eponymous confectionary, to Park Street favourites like Sky Room, still mourned by loyalists, nearly 30 years since it closed its door, and Trinca's as famous for its live floor shows as the food they serve - through a range of old Calcutta food. There is also Anglo Indian style pantheras and Chicken Cacciatore to Fish Florentine and Pork Vindaloo served with buttered rice. While you wait for your order to arrive, it's a good idea to flip through the menu for a fun crash course in a beautiful slice of the city's culinary history.
When: October 10-15, 2021
Where: 67, Gol Park, Ballygunge Gardens, Gariahat, Kolkata, West Bengal 700019
Pocket pinch: Rs 700 plus taxes for two 
---
Photo: Aaheli Kolkata; respective restaurants