For a planet where the majority of the surface is covered in water, we take our seas and oceans for granted. Whether it is pollution, overfishing, over-tourism or danger to underwater habitats, marine life is under threat. The travel and tourism business is one sector that has a great ability to ensure steps are taken so that the wondrous world underwater sustains and thrives.  
Sustainable and conscious travel and extensive conservation initiatives are the need of the hour to ensure that the blue planet stays blue. On World Ocean Day, June 8, we take a look at some of the marine conservation initiatives that travel and tourism stakeholders have undertaken across the world.
1. The Maldives Underwater Initiative at Six Senses Laamu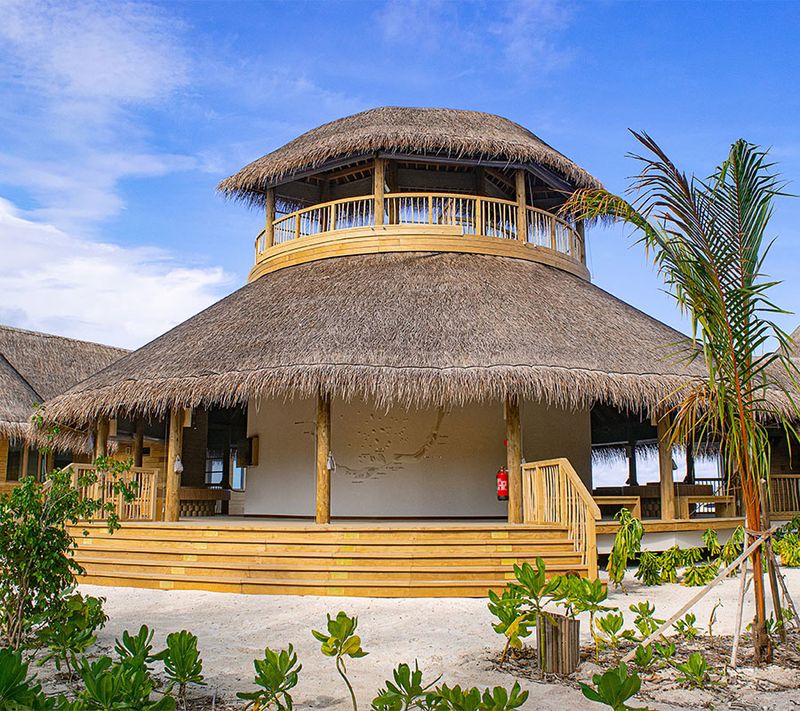 Sustainable hotel brand, Six Senses, at its Maldivian resort on Laamu Atoll, has set a benchmark on how humans can benefit and protect nature. Six Senses Laamu's Maldives Underwater Initiative is a full-time project that focuses on meaningful marine conservation efforts based on research, education and community outreach. It empowers a local and global community of marine stewards to create a culture of positive action for oceans.
The awarding-winning initiative is made up of Six Senses Laamu's in-house marine biologists and three partners – the Manta Trust, Blue Marine Foundation and the Olive Ridley Project. Experts guide guests of the resort through a range of educational and conservation activities, hands-on workshops, presentations, kids club, dolphin cruises, guided snorkels, reef clean-ups, and more.
Multiple other resorts in the Maldives have their own marine conservation programmes. In addition, there is Maldives Whale Shark Research Programme, a research-based conservation charity dedicated to studying the iconic yet vulnerable whale shark and fostering community-focused conservation initiatives in the Maldives and the greater Indian Ocean.
2. Spotlight Koh Tao, Thailand
The island of Koh Tao, which translates to 'turtle island', has developed all its tourism practices with conservation in mind. The Thai destination is an important breeding site for Hawksbill and Green turtles. It is also renowned for its environmentally friendly diving practices, including the reintroduction of hundreds of juvenile turtles to the island's ecosystem and efforts to preserve and grow coral reefs.
Spotlight Koh Tao is an annual event jointly organised by the Tourism Authority of Thailand (TAT) with the aim to encourage tourists to volunteer in activities such as coral reef rehabilitation, sea glass jewellery making, coco tie-dye making, fish aggregation with locals, and more.
Apart from this, the Royal Thai Navy educates people about the life cycle and conservation of sea turtles at the Sea Turtle Conservation Center and Nursery, within the Air and Coastal Defense Command, Chonburi.
At Ko Pha-Ngan Island, COREsea, a marine research and conservation program, focuses on Southeast Asia's marine biodiversity and conducts independent research and experiments to assist the cause. They also provide research vessels, diving equipment, and accommodations for tourists who wish to observe and volunteer in their marine conservation mission.
3. Sustainable Ocean Seychelles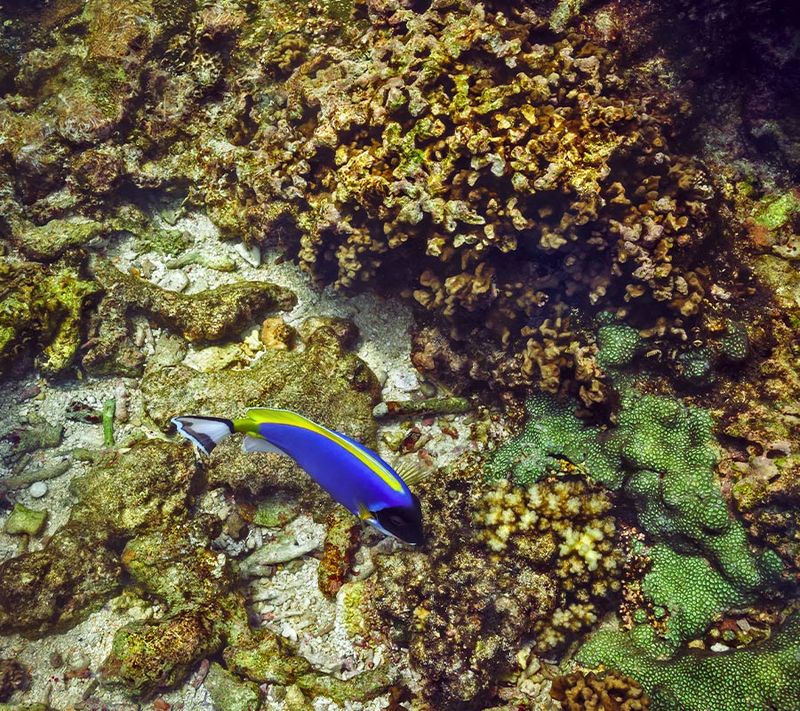 Cognizant of the delicate natural surroundings, Seychelles aims to secure 1.4 million square kilometres of marine life by promoting, building, and fostering natural marine resources. Sustainable Ocean Seychelles is a key initiative by the island nation to implement resilience-based management with multi-scale impacts both at local and regional levels. It also enables private and government sectors to increase sustainable livelihood. Sustainable Ocean Seychelles projects include creating a coral reef atlas using 2.6 m resolution satellite images and assessing the damage caused by microplastics in South Pacific tunas and the risks associated with tuna consumption for the concerned populations.
Another such initiative by the Marine Conservation Society of Seychelles is to educate, research, and implement programmes on the conservation of turtles, terrapins, and coral restoration. The country is also working in partnership with the Seychelles Marine Spatial Plan (SMSP) for the demarcation, planning, and management of the sustainable and long-term use and health of the Seychelles' ocean. Seychelles achieved its 30% marine protection goal in March 2020 which is in alignment with the Convention of Biological Diversity (CBD) and UN Sustainable Development Goals.
4. Billion Oyster Project, New York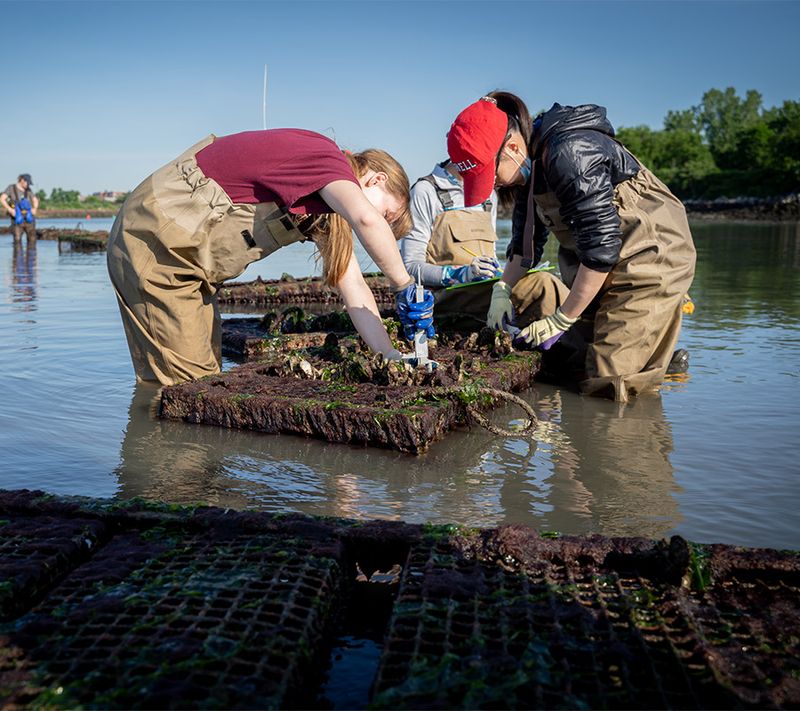 New York City is known as the east coast gateway to the US along with a rich and diverse socio-cultural heritage. But the city also has an enigmatic marine life that has been suffering for long and oysters play a crucial role in maintaining marine health. Billion Oyster Project started in 2014 to reinstate the mollusks as 'ecosystem engineers', foster biodiversity and build a natural storm barrier. Billion Oyster Project will work with public school students, volunteers, community scientists and restaurants to restore one billion oysters to New York Harbour. 
The New York Aquarium is also working with conservationists in forests, deserts, mountains, plains, and oceans across the globe to assist in restoring and protecting threatened species and habitats, encourage smart ocean planning to ensure a place for wildlife in our busy waters, and build ecological resilience in nearshore and river habitats. The New York Aquarium is a leading voice in local marine conservation issues, committed to preserving safe places for people and wildlife to share the waters that surround this city of islands.
5. Marine Life Institute by Red Sea Global, Saudi Arabia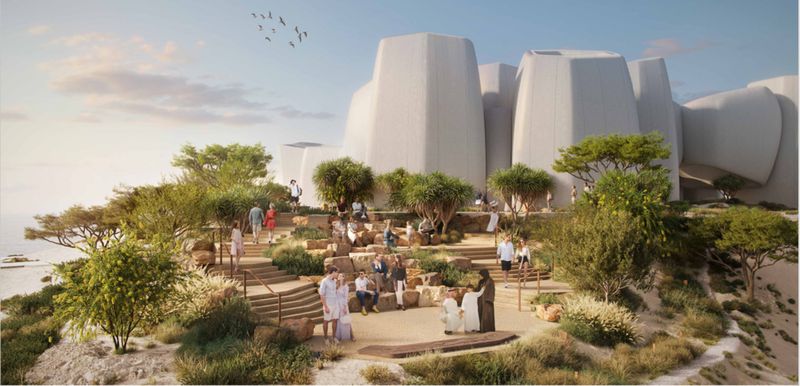 Red Sea Global (RSG) will open doors to a one-of-a-kind interactive museum in 2024. The institute, located at Amaala Triple Bay on the west coast of Saudi Arabia, will function as both a scientific research centre and a tourist destination. It will focus on conservation-driven research while offering visitors adventure-filled excursions. By recreating natural marine habitats, offering unforgettable marine interactions, and sharing glimpses into conservation projects, it will provide guests with an immersive marine experience unlike any other.  
RSG also commissioned a detailed research and study titled '2023 Wildlife and Ecosystems Report' that covers 250 km of the Red Sea coastline. Annual research of the area will ensure RSG's aim to achieve a 30% net conservation benefit by 2040. The organization has also associated with The Ocean Race and Warner Bros Discovery to support awareness of global ocean conservation efforts and create a long-term sailing legacy in The Red Sea. staiRSG is a closed joint-stock company wholly owned by the Public Investment Fund (PIF) of Saudi Arabia which will develop the luxury regenerative tourism destinations of The Red Sea and Amaala.
6. The Atlantis Atlas Project, Dubai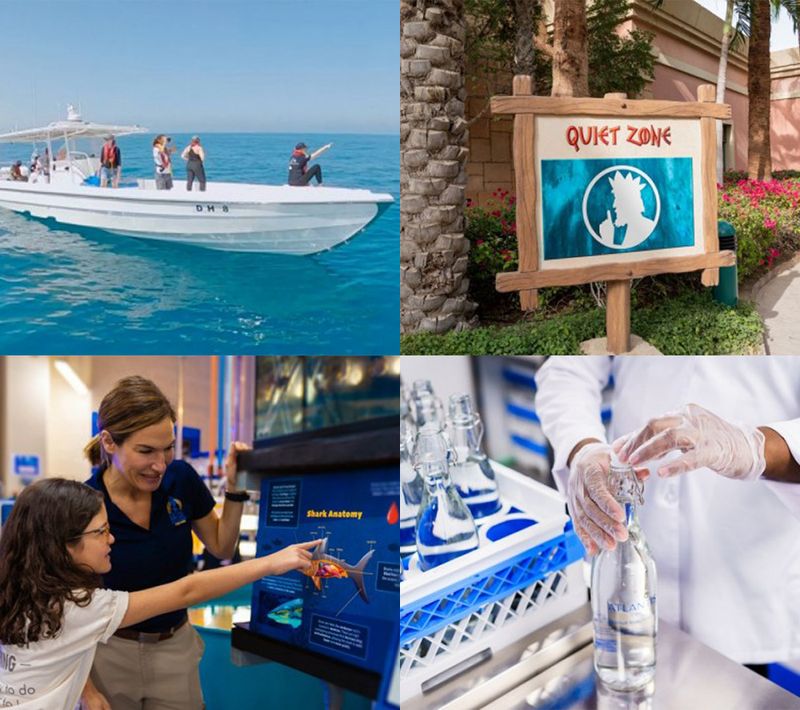 Atlantis Dubai's Atlas Project completes two years this World Ocean Day on June 8, 2023. The sustainability initiative by the luxury hotel aims to be a leader in responsible tourism. As part of the Atlantis Atlas Project, the hotel's buffet operations have seen a 40% reduction in food waste in the past 12 months. They have also replaced single-use plastic water bottles with refillable glass bottles and set up an on-site water filtration and bottling plant. Over two million plastic water bottles have been replaced since July 2022 to date, and the destination is on track to eliminate all single-use plastic water bottles by the end of 2023.
For 2023-24, Atlantis Dubai is proud to announce the fund has increased by 17.5% to $140,000; since launching in 2021. The $1 USD contribution from every marine animal experience has raised over a quarter of a million dollars to date. Atlantis Dubai has been awarded EarthCheck Silver Certification for the past three years, recognising its contributions to social and environmental sustainability and accreditation from the Association of Zoos and Aquariums, the internationally recognised gold standard for animal welfare and care.
7. Citizens of The Great Barrier Reef, Australia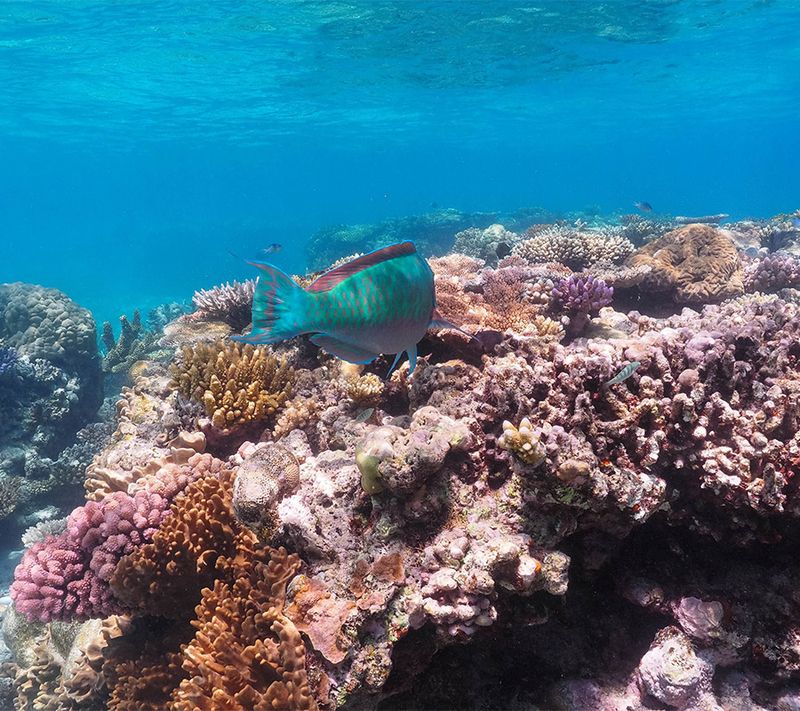 One of the seven wonders of the world, The Great Barrier Reef, has suffered greatly. To make conservation scalable and escalate the need to protect coral reefs around the world, Citizens of The Great Barrier Reef was formed. The mission is to educate, empower, and mobilise everyday citizens to accelerate conservation efforts by using innovative technologies both in the water and on land.
There is also Eye On The Reef mobile app, created by the Great Barrier Reef Marine Park Authority, that you can download and get information on reef health, marine animals, incidents and more after visiting the reef, perhaps on a snorkelling tour. This data is then used to inform sustainable reef management.
 
---
Photo: Shutterstock