It's not on any tourist route nor does it feature in any of the "places you must visit" lists—but the quaint little town of Udvada in Gujarat is incredibly special. For the Parsi-Irani Zoroastrian community, it is a sacred place and home to our Iranshah—the fire temple that houses the holy fire which the Zoroastrians brought with them centuries ago when they escaped from Persia. Of all the fire temples in the world, the Iranshah in Udvada is the most significant and so the majority of people in this town are Zoroastrian pilgrims.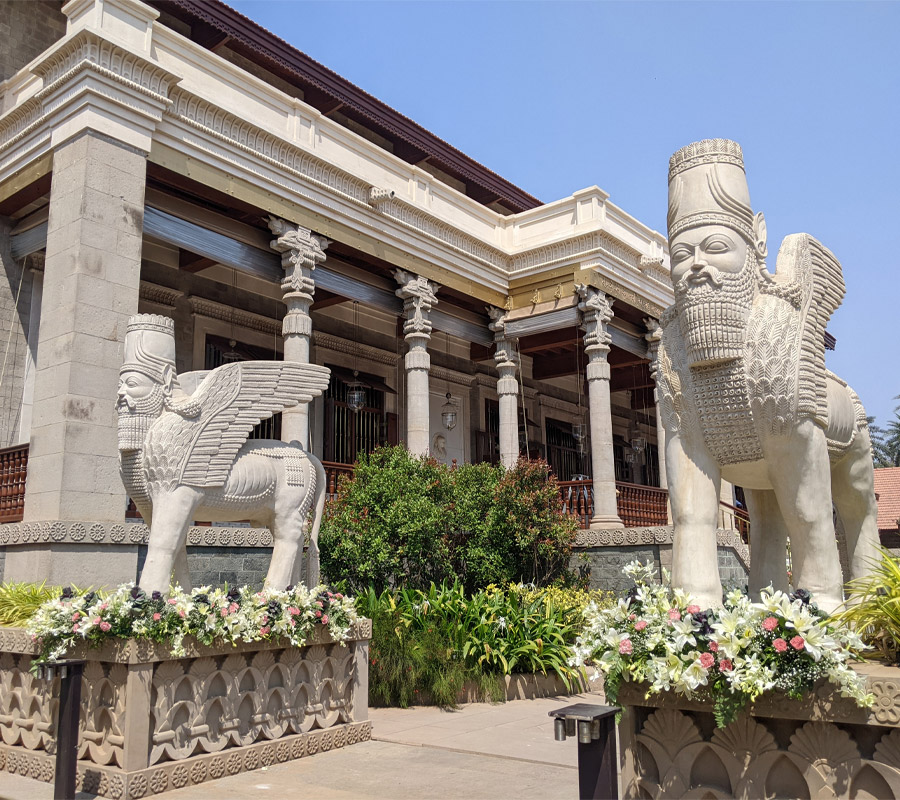 One would think a visit here would be more religious and sectarian with a deep sense of seriousness and prayer. The truth is the entire visit feels more wholesome and quainter. You can't ignore the spirituality and air of piousness, especially in the by-lanes around the fire temple, but the rest of the town is straight out of the pages of an enchanting novel.
There is a certain uniqueness and quirk about Udvada that makes it so endearing. Things that you'd find peculiar anywhere else are fondly amusing here. Like the little bakeries that are wheeled around on a wooden cart, hoping a whiff of their baked goods will fetch them, new customers. The village ladies that wait across the gates of the fire temple and follow you down the street insist you buy homemade papad and freshly plucked peppermint. I do believe there hasn't been a single trip here where I haven't returned with plastic bags of wafer-thin papad and fragrant peppermint. Only in Udvada will a kind gentleman park his car on the side of the street and open up the back of the car which doubles into his mobile shop to sell all sorts of spices, masalas, and pickles. I never thought I'd be haggling for spices sold out of a car but here in Udvada, it's just another Tuesday morning.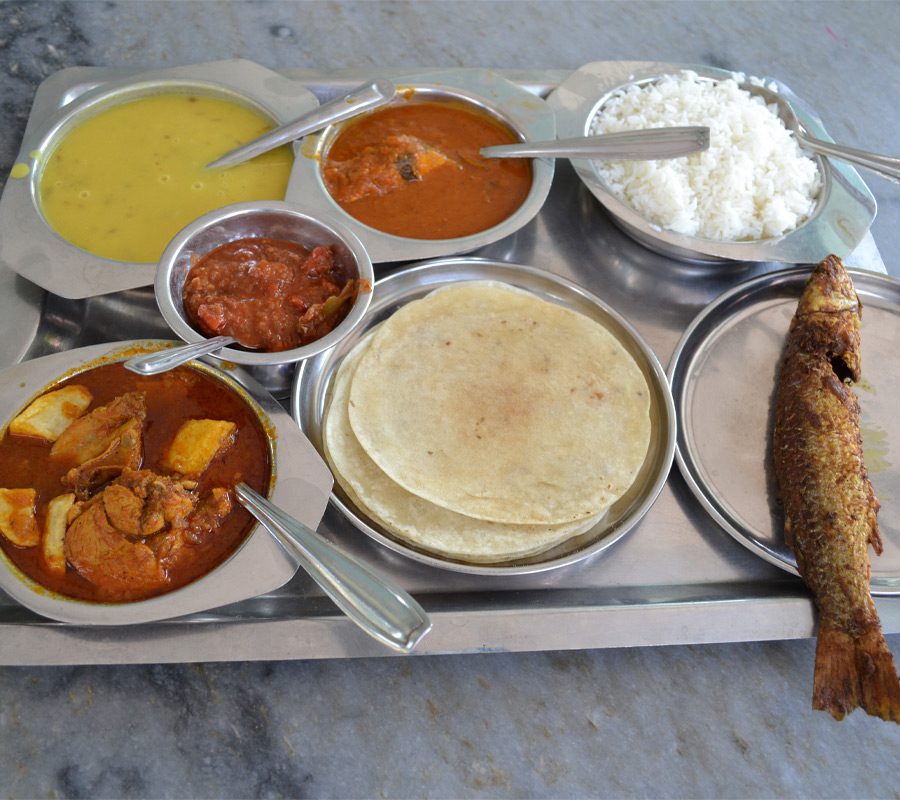 The first half of my trip here is always reserved for prayer, a visit to the fire temple followed by the ritual of papad and peppermint shopping. The rest of the trip is a personal mission to ensure I can eat as much as humanly possible because for a tiny town with no traditional restaurants let alone a food scene—the food is fantastic. Keep in mind, that you are now in the heart of all things Parsi so it goes without saying that food is so integral it just HAS to be good. Which it is, oh it's more than good. This is the real deal. Most eateries are attached to hotels, guest houses, or dharamsalas and they stay true to the cuisine. Chunky chicken farcha, steaming plates of dhansak with caramelised brown rice and dal, frilly deep-fried lacey cutlets, and the star of every menu—boi ni macchi or local boi river fish are just some of the highlights; but really the menu is always elaborate and the eateries ever so graciously accommodate all whims and fancies. Meal time is the main source of entertainment here, so every joint will go all out to ensure you've eaten well. If you stay overnight at any of the hotels, the usual package includes meals each one more elaborate than the other.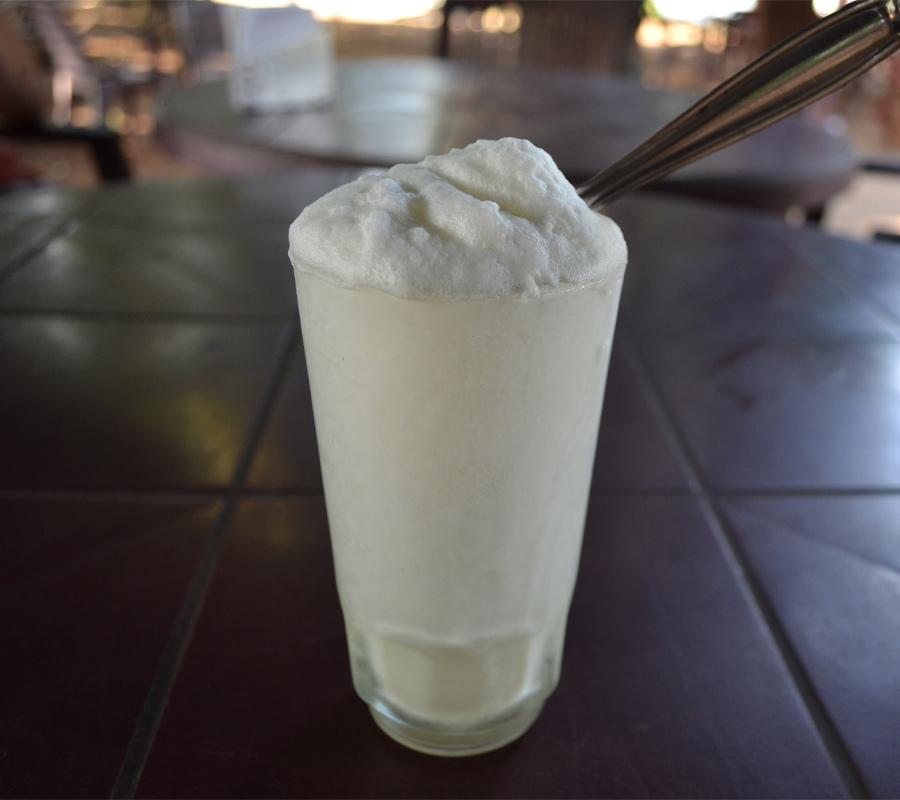 Come winter time the most delicious drink to enjoy is the doodh na puff. If you grew up in the 90's—it's like a milk-based coke float. Frothy on top feels like you're eating air, and then eventually down at the bottle of your glass is a little milk that remains. It's sweet, light, and reminiscent of my entire childhood. Such culinary treats are hard to find in city restaurants or cafes and often hard to replicate at home.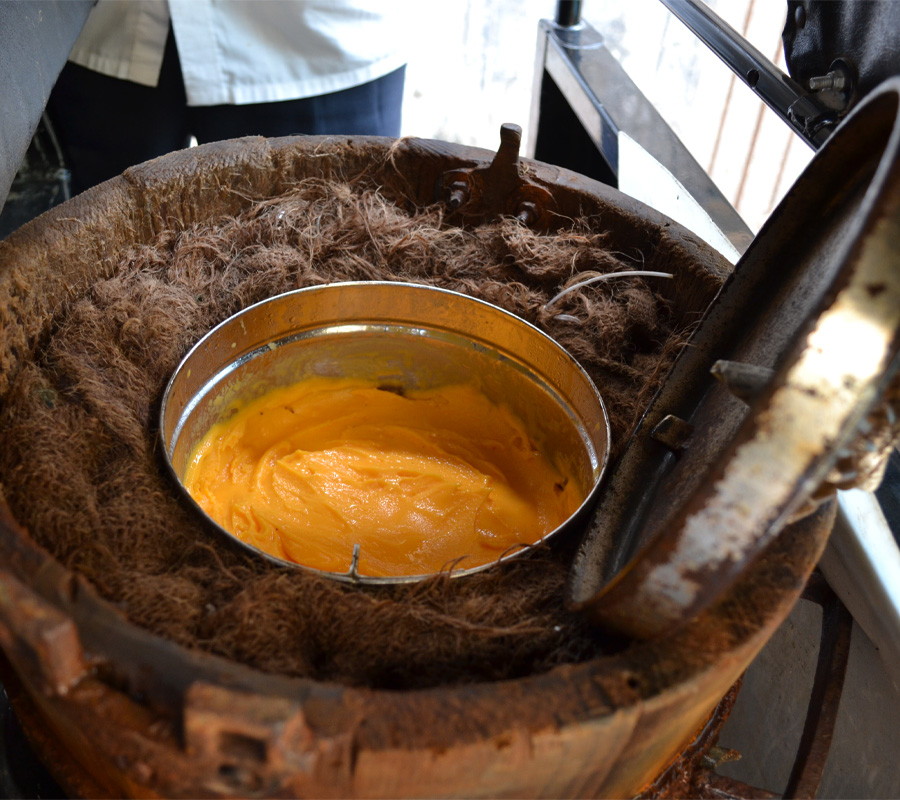 Much like the hand-churned sancha ice cream of Udvada that is so unique because there is just one gentleman who sells this out of his auto rickshaw. Yes, that is correct: ONE person to feed an entire town and he does it out of his rickshaw. Clearly, there's a trend here with turning automobiles into shops on the go, but it's so appealing and really while the ice cream is as good as any hand-churned one—it's the whole set-up that charms customers.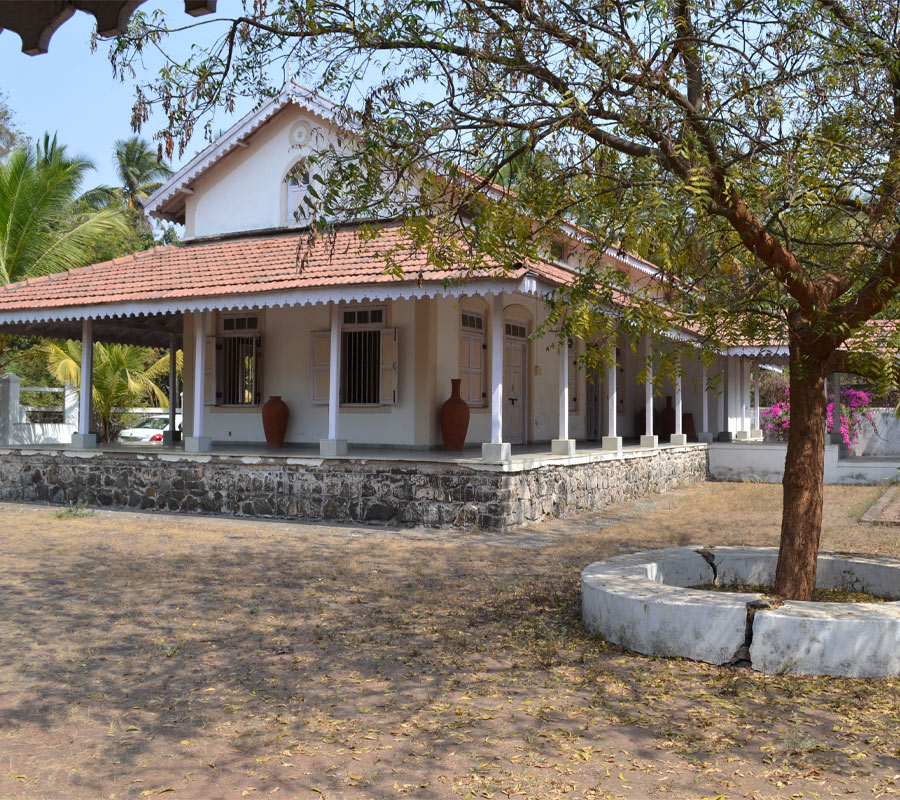 The non-Zoroastrians that visit Udvada, who are trying to learn more about the community and religion unfortunately cannot visit the fire temple. The next best thing is the Parsi Museum. This small museum (think of it as an information centre, devoid of any ancient artefacts and not a sprawling museum) is a complete eye opener and a wealth of knowledge for curious travellers. You can learn about every aspect of the community from the clothes we wear right down to our religious rituals and even our wedding traditions. The greatest attraction here is that It's got a wonderful layout to depict what the inside of a fire temple looks like and shines a light on its significance. My favourite part of this museum experience is a quick pitstop to their relatively sparse gift shop. Not for any knick knacks but for their bright colourful drinks all lined up like a rainbow. These are local soft drinks in all sorts of flavours and colours and dare I say are an acquired taste. Most are cloyingly sweet but then again, it's a flavour we Parsis just can't get enough of. 
Udvada certainly isn't a tourist town but one unlike any other and if nothing else, a visit to Udvada will be a fruitful or should I say a food-filled one. 
Photo: Roxanne Bamboat