"The woods are lovely, dark, and deep, but I have promises to keep." I am no Robert Frost walking in a snowy jungle but the opening line from his poem has been playing inside my head while climbing the steep Chandi Devi hill. No, I did not come to Haridwar expecting to climb hills. Haridwar, for me, was a place where you dipped your feet in the holy Ganga and walked along the crowded bazaar to eat fat jalebis, crisp kachoris, and spicy samosas. But the Haridwar I am experiencing is different.
Here are some experiences in Haridwar that go beyond temples, ghats, and dharamshalas.
1. Picnic atop the Chandi Hill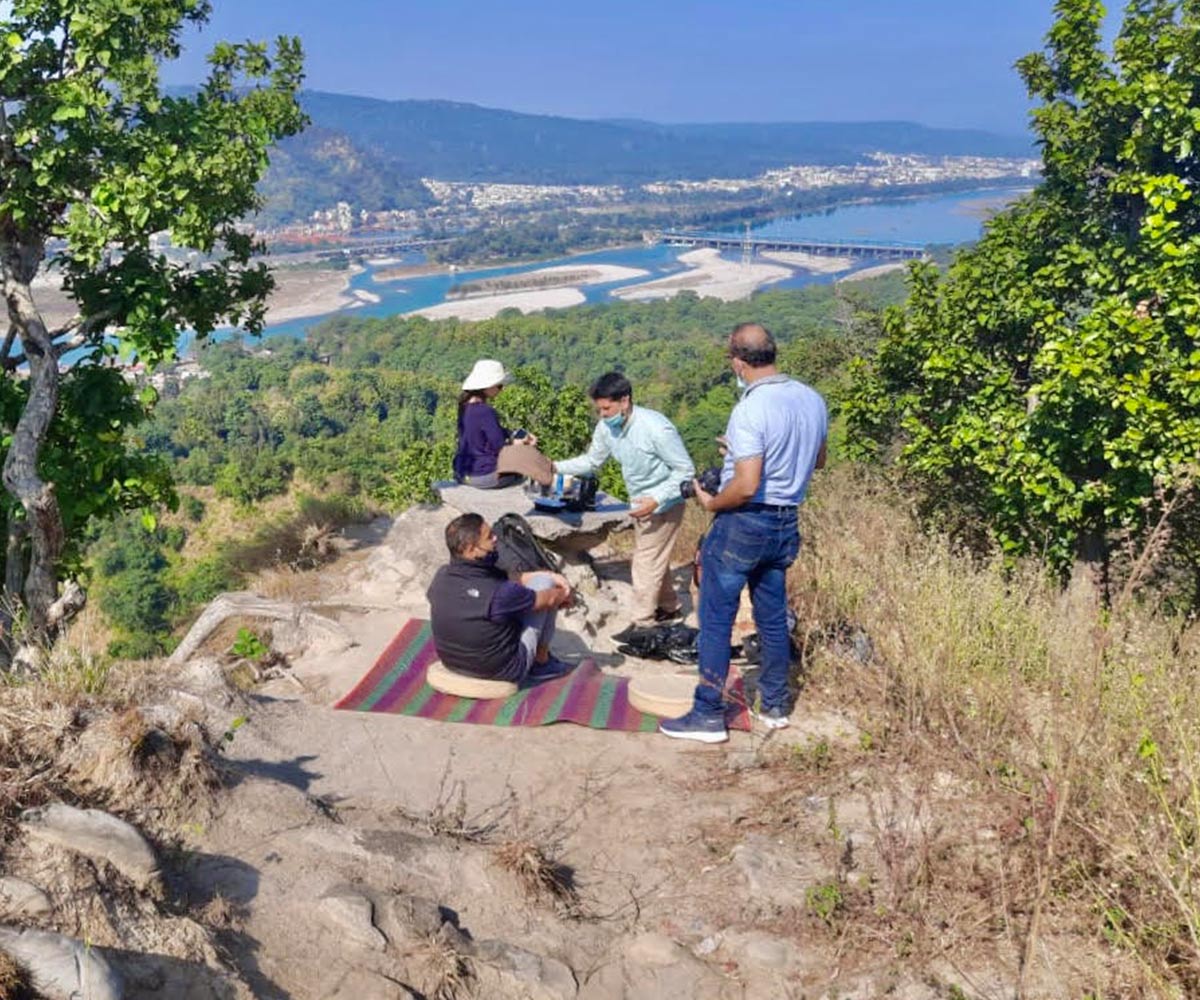 "You must do the Chandi Devi trek," My host, Varun Bajaj, had told me on my first morning in Haridwar. An architect by qualification and a curator and hotelier by profession, it is Varun who has convinced me to come to Haridwar in the first place. Given how long ago I had last climbed a hill, I wanted to refuse his offer to trek at first, but his promise of a scrumptious breakfast at the peak got me to change my mind. And so, here I was, gasping for breath amidst songs of bulbuls, swarms of dragonflies, and the fragrance of lantanas in full bloom. The sights and sounds not only transport me to a world I have come far away from, but also help me climb a mountain after almost a decade. As promised, a cute little picnic greets me at the peak, and along with it come sweeping views of the city. Layers of mountains, meandering rivers, majestic bridges and miles of emerald fields showcase the often-ignored natural beauty of the city that many know only for its religious significance.
2. Historical walk in Kankhal
One often associates Haridwar with crowds, noise, and people, which is why the idea of a quiet historical walk sounds both intriguing and appealing. Kankhal, a neighbourhood in the southern part of the city, is the best place to experience this serenity. "Kankhal is home to some of the most beautiful havelis in the city," Varun tells me as we stand by the Daksh temple listening to the legend behind it. He then guides me through structures that would once have been ostentatious havelis with large arches, intricate iron grills, and beautiful latticework. While most are in a state of disrepair, they surely tell tales of better times. 
We walk along the river, looking at older havelis, new ashrams, and a crematorium to reach the palace of the Maharaja of Patiala. An arched gateway is the only standing structure here; the walls, roofs, and pillars are all crumbling. I wonder how the place would have looked in its prime. "Haridwar once had palaces of all prominent kingdoms," Varun's voice interrupts my thought, "but most are now gone," he says. We walk back via a small bazaar spotting more havelis, buildings, and mansions and the sun setting over the quiet Kankhal ghat.  
3. Arti in the Ganga
One of the main reasons I have come to Haridwar is to enjoy the luxury of a private ghat. Our homestay, Amrit Bhawan, offers the most scenic one. Amrit Bhawan, a home turned into a chic hotel, has a fascinating location, replete with greenery, architecture, and design. While one can spend the day by the Ganga, with feet dipped in water, listening to and watching the water flow by, it is the evening that brings out the real charm of the ghat — and the homestay. 
While most tourists still attend the Ganga arti at Har-ki-Pauri, newer hotels, like Amrit Bhawan, now offer private arti experiences. We perform ours right outside our suite, remembering our ancestors, praying for everyone's well-being, and offering gratitude to the river goddess for bringing us here. With the full moon shining over the gentle waves and sounds of brass bells reverberating in the silence, the evening ritual turns out to be the most calming part of my days here.
4. Sampling local cuisine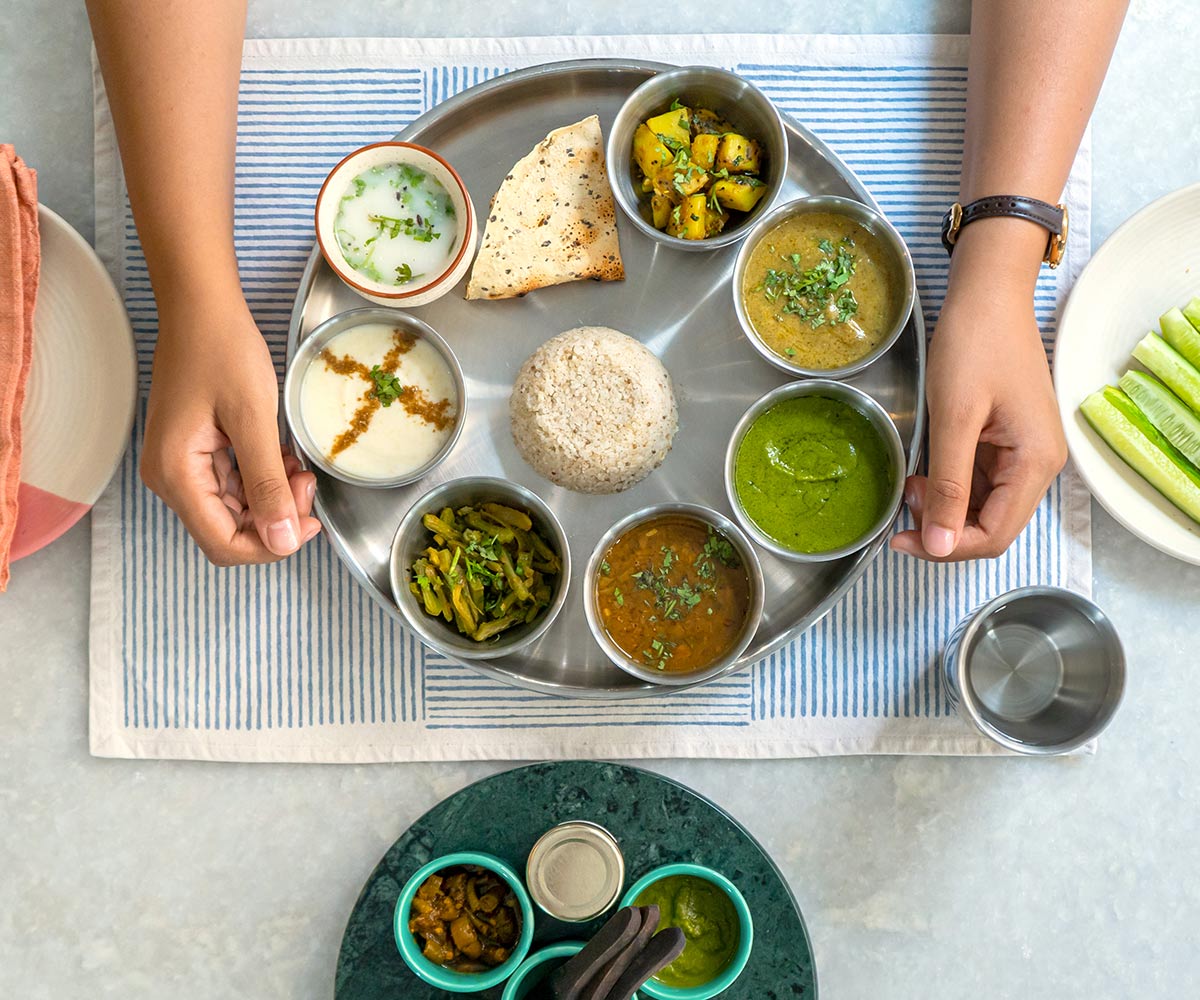 Haridwar is well known for its street food like chaats, mithais, and kachoris, but the local food in Haridwar is fairly simple. "Garhwali cuisine is generally lesser known than its counterparts," shares Varun over dinner of a typical Garhwali thali one evening. Our plate consists of gehat ki daal, kaafli ka saag, mooli ki theechwani, rotis, raita, and locally grown rice. The snacks and breakfast are local too. We taste baadi, a porridge of ragi drenched in ghee and eaten with unrefined sugar or home ground masala salt; pathod, a fried patty of colocasia leaves, chilla, made with wheat flour, and kheer made with Garhwali rice and millets. While the food is simple, every morsel is flavourful and every dish has its distinct taste. "Travellers now are open to local food. It is still hard to find local food outside people's homes, but we want to bring it to our guests," he shares. He's right. Like most travellers, I have never found this food on the street or restaurants in Haridwar but I am glad it is possible now — just like so many other new experiences.
How to reach: 
Haridwar is a quick 40-minute drive from Dehradun's Jolly Grant Airport and 3.5 hours from Delhi. The city is connected by rail and road to all major cities in UP, Punjab, Haryana, and Uttarakhand. 
Where to stay: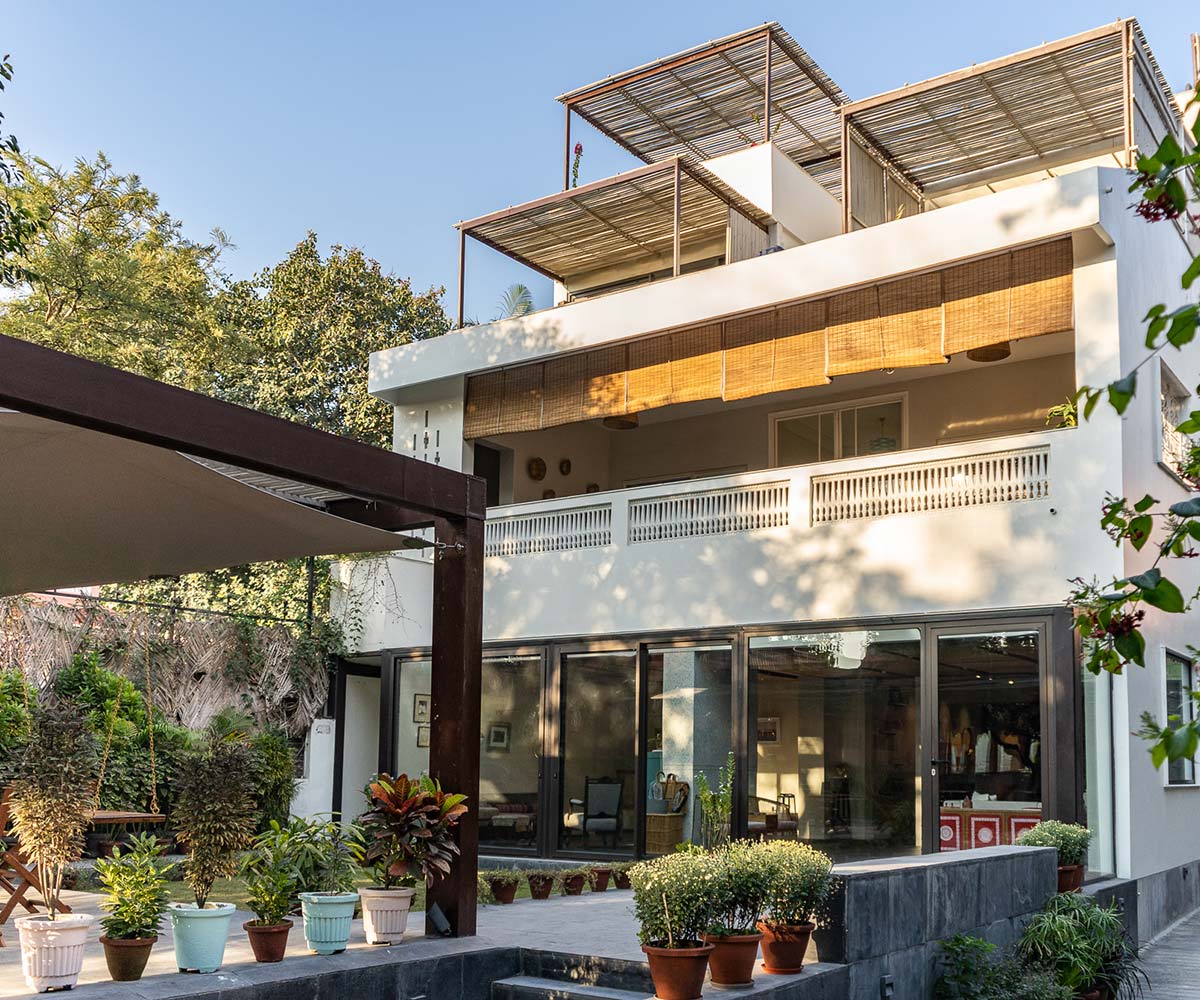 1. Amrit Bhawan: A tranquil retreat by the Ganga, Amrit Bhawan offers bespoke experiences. This homestay is a former family home and retains its 50-year-old art deco structure with modern aesthetics. The high point is the private ghat that is truly personal and homestyle living areas that remind you of bungalows of the yore.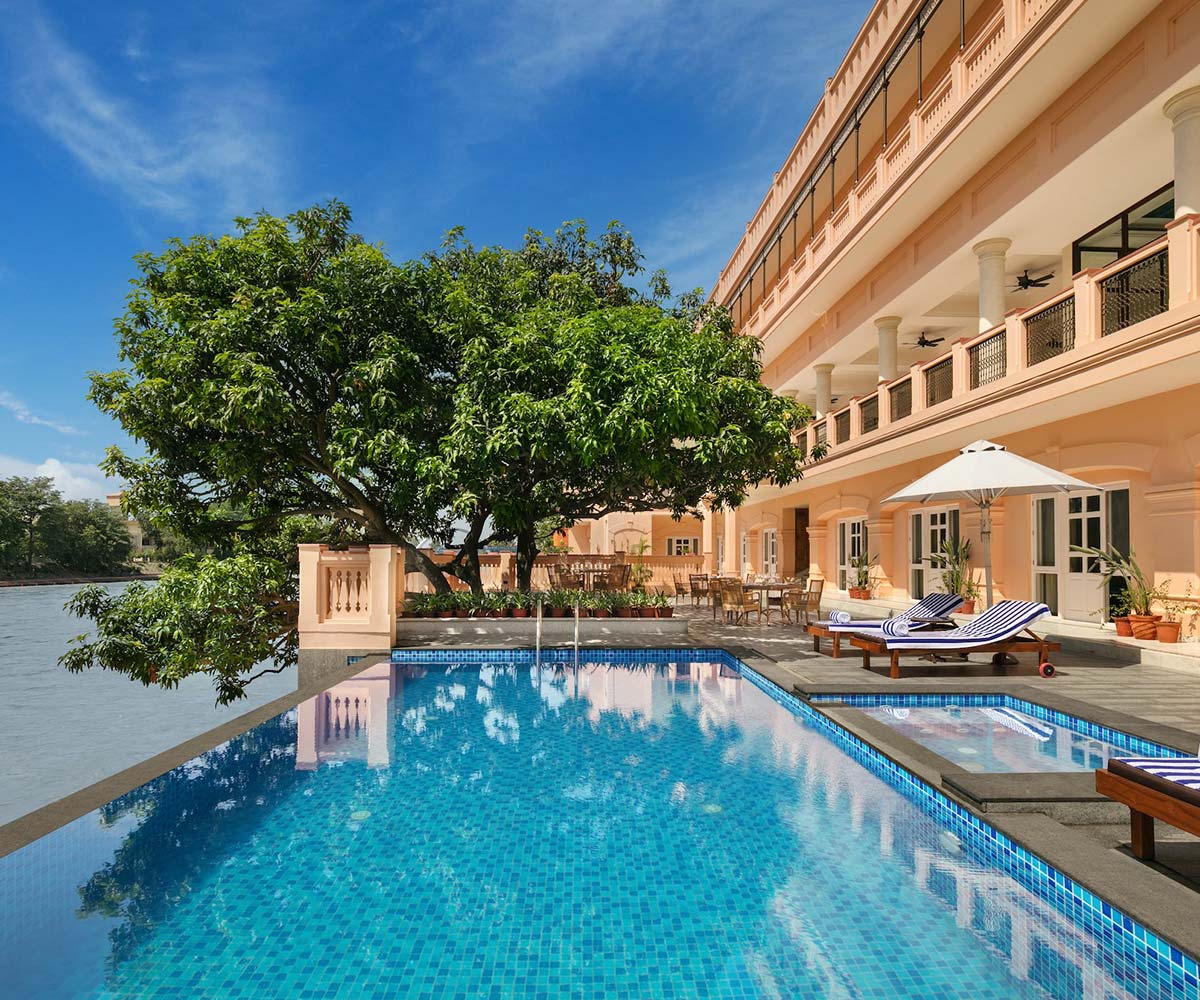 2. Pilibhit House: This century-old aristocratic mansion belongs to Pilibhit's first family and has been restored to a modern boutique property. It offers rooms and suites wrapped around a serene courtyard with sweeping views of the Ganga and the Shivalik mountains.
Other Curated Experiences in Haridwar 
1. JhilmilJheel Reserve Tour
Situated on the bank of Ganga, this wetland is rich in faunal-floral diversity and wildlife, including deer (Chital, Sambar, Barking deer and specially Swamp deer), wild elephants, nilgai, leopard, tiger, and resident as well as migratory birds.
2. Forest Riverbed Picnic
A picnic along the Ganga Canal, on the edge of the Rajaji National Park, is a novel experience. Pilibhit House organises curated picnics for their guests complete with white gloved service and picnic hampers.
3. Nomadic Village Tour
Many nomadic settlements are found on the outskirts of Haridwar. Meeting and interacting with the community is now possible through select guides and properties like Amrit Bhawan and Pilibhit House that arrange for these experiences.
4. Bazaar Trail
A walking tour of Haridwar is a must-do for everyone. Ancient shops sell everything from Rudrakshas, to gangajal, wooden toys, and spiritual literature, and street food stalls offer choicest of mithai, chaats, puris. Pilibhit House also arranges sessions with genealogists who can help you trace ancestry. 
Photo: Shutterstock/Amrit Bhawan, Pilibhit House