One of the most exciting events that will end the year and run for four straight months is the Kochi Muziris Biennale; a place where art and culture is the hero. The festival that celebrates creativity in various shapes, sizes and colours attracts thousands of guests from different parts of the world. Therefore, it is one time of the year when Kerala's tourism is buzzing. Plans are being made, calendars blocked and reservations are in full swing. But where does one stay in order to avoid too much commute and be able to get into the Biennale mindspace in a jiffy. 
Here's a list: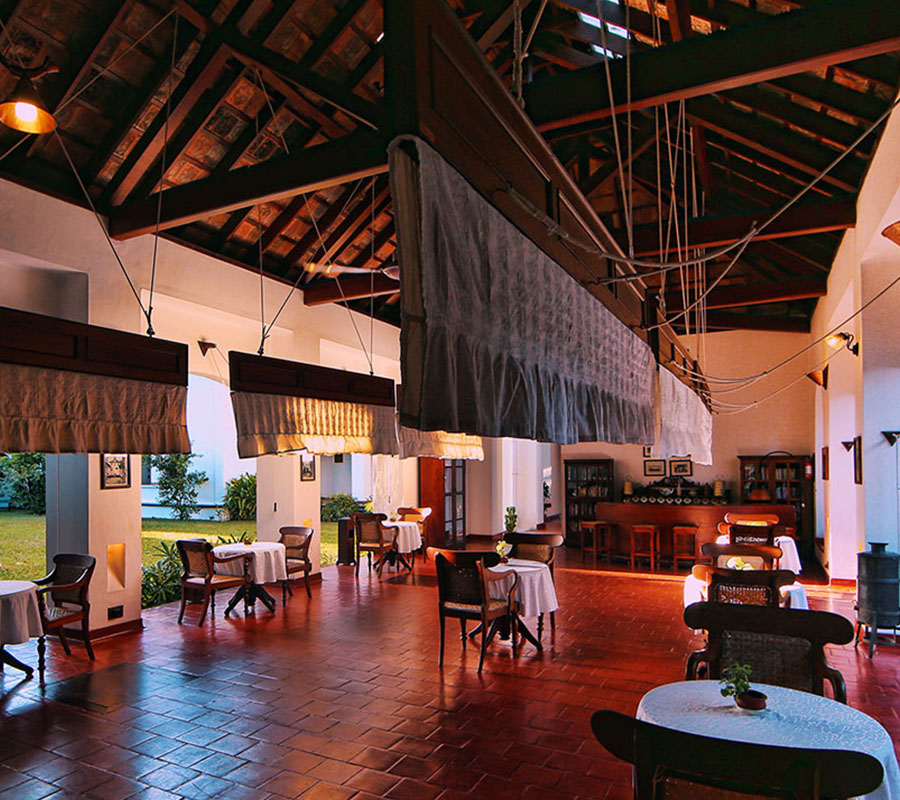 If you want to experience Kochi and the Muziris Biennale with luxury as a keyword, Bruton Boatyard is a good bet. A CGH Earth property, this is a restored period building that is surrounded by colonial era memories etc. The five-star hotel is a blend of English, Portuguese and Dutch aesthetics, complete with highs ceilings, hanging fans and lots of artefacts to soak in. 
Where: Calvetty Road, Kochi 
How much: Contact hotel at 04843011711 for rates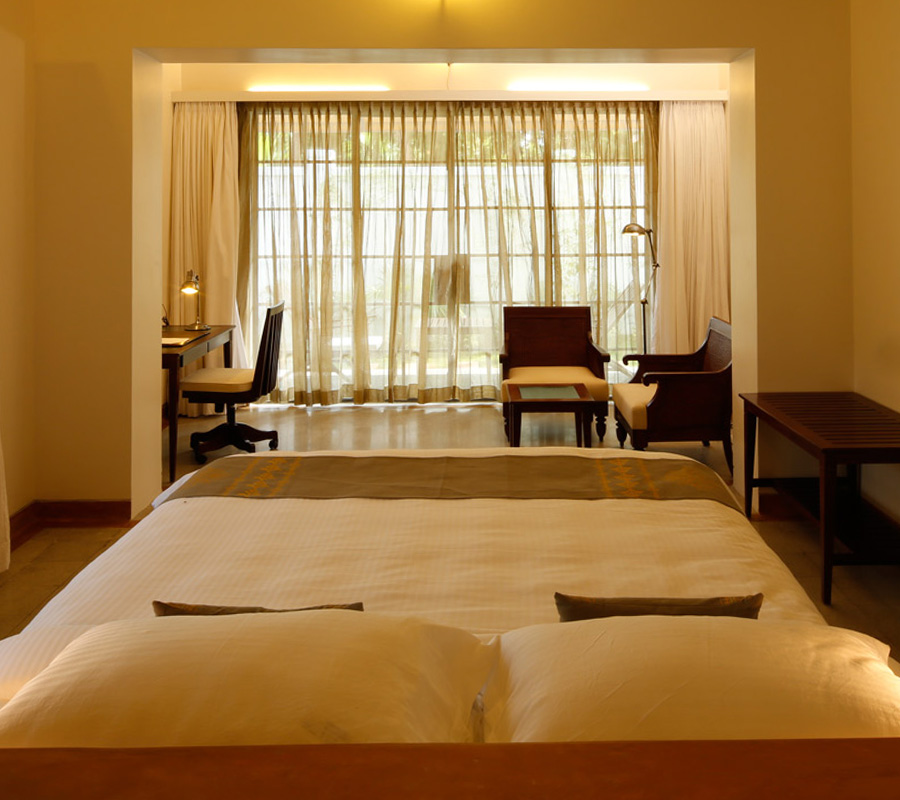 Yet another CGH Earth property, this Dutch-themed contemporary hotel is also built on heritage land. The rooms are defined by their clean lines, elegant yet comfortable interiors and nautical paintings, enamel work and Delft China on display to add that touch of heritage. 
Where: Napier Street, Fort Cochin
How much: Contact hotel at 04844261711 for rates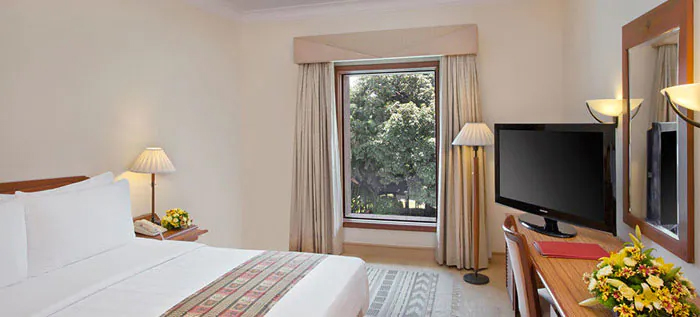 Located close enough to the Biennale venue, Trident, Cochin is identified by its terracotta tiled roof and the general sense of calmness around. Furnished in soft, muted tones and interspersed with local artefacts, the hotel rooms are well-appointed with luxury, contemporary comforts for discerning guests. With views of the lush gardens from the large picture windows, the rooms bring the natural beauty of the outdoors within. The property has a special offer running for those who plan to attend Biennale and also has complimentary transfers to the venue. 
Where: Willingdon Island, Kochi
How much: Rs 5,463 onwards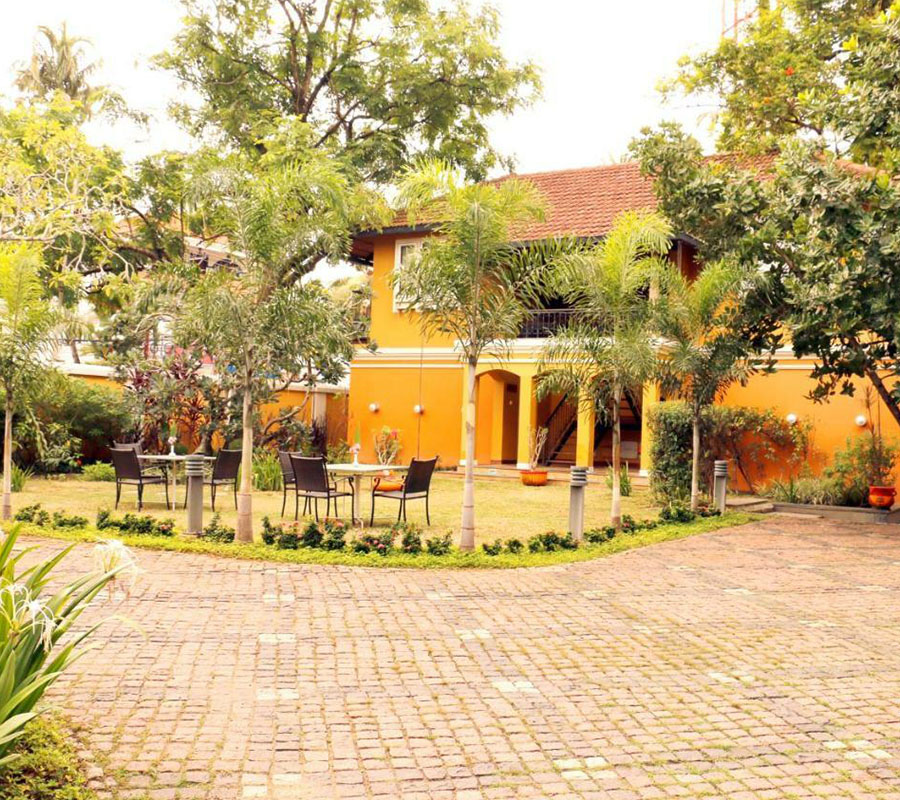 This three-star property is not only close to the venue for the Biennale but also close to Vasco da Gama Square and takes about 12 minutes to reach the sea. The bungalow was built in 1912 to serve as a workshop and office of a UK-based company called United Carpets that manufactured and exported coir and spices. The tea company, Brooke Bond, bought the bungalow in 1956 and renamed it Brooke Bond bungalow for the company's top management. The Goa-based Dempo Group of Companies took it over later and that's how Tea Bungalow came to be. 
Where: Kunumpuram, Fort Kochi
How much: Rs 11,700 onwards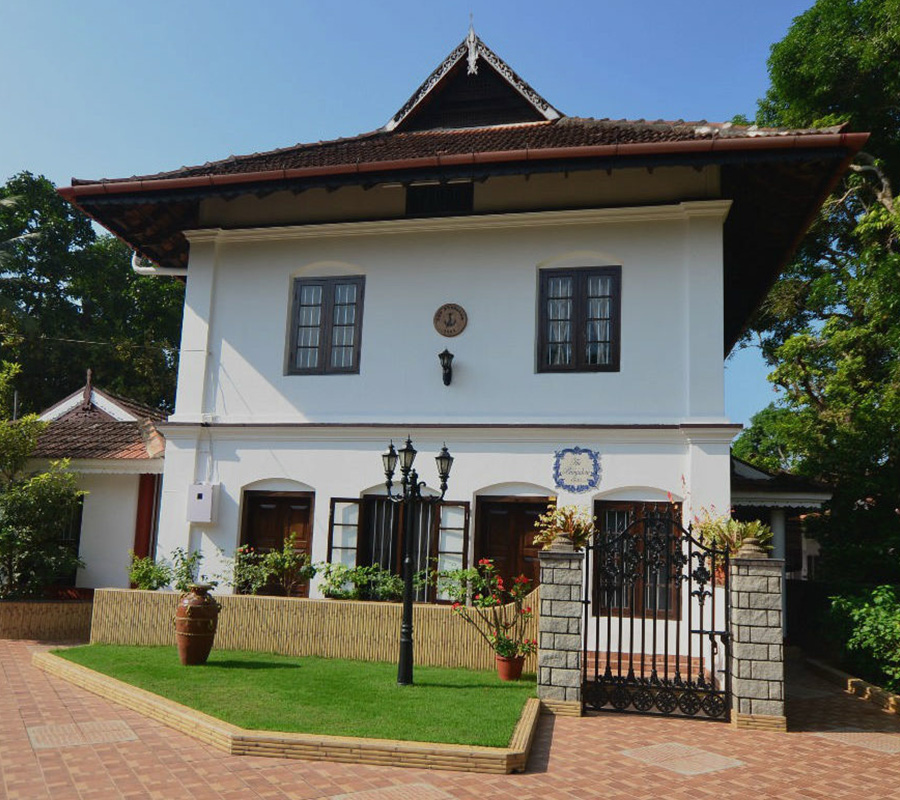 Fort Vypin, where history is still alive, is separated from Fort Kochi by Historic shipping channel of Port of Kochi.This is where the Portuguese came and settled down in 15th century, wars between Portuguese and the Dutch, and then the Dutch and the English took place. The 400-year-old Portuguese build Vypin Church was a mute spectator to all the history.The Bungalow Heritage Homestay is one of the historical buildings of Fort Vypin, along with Vypin Church and its Chinese fishing nets. This heritage building of Vypin is a mixture of Colonial Portuguese, Dutch & Kerala architectures. 
Where: Vypeen Island, Kochi
How much: Call the hotel on 06282830079 for rates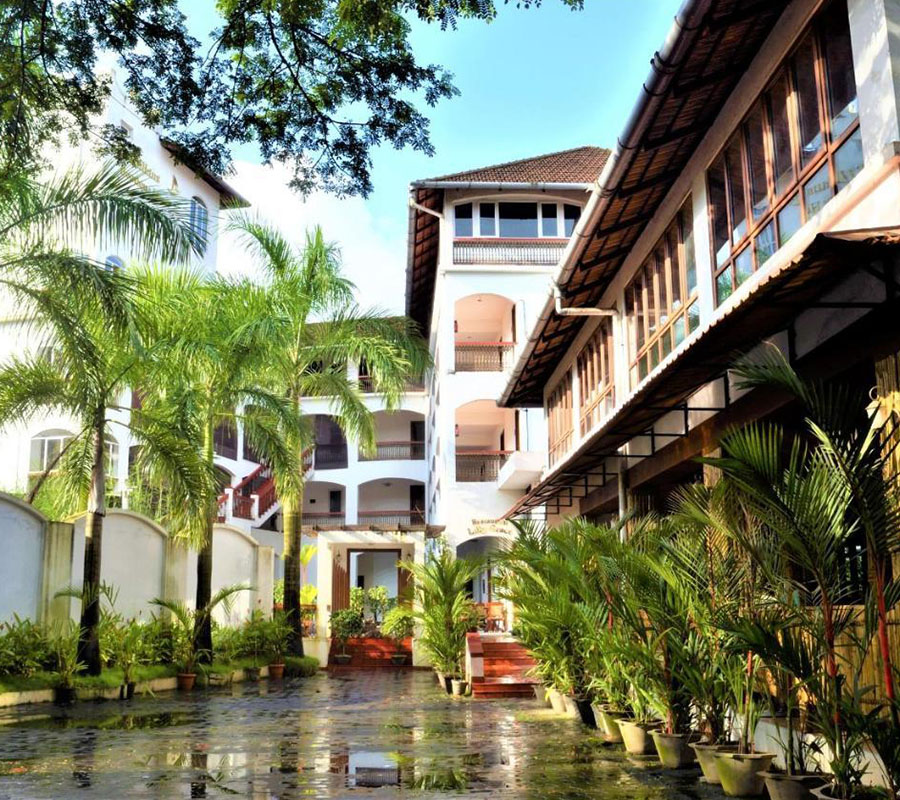 Located in Fort Kochi district, the 4-star Killians Boutique Hotel is next-door to Fort Kochi Beach and 0.6 km of Vasco da Gama Square. This smoke-free hotelis less than a 10-minute stroll away from the sea in Kochi. National Shrine Basilica of Our Lady of Ransom is a 10-minute ride from the hotel, and Cochin International airport is 45 km away. You will reach Mattancherry within a 15-minute walk. 
Where: Fort Road, Fort Kochi
How much: Rs 4,500 upwards
The fifth edition of Kochi-Muziris Biennale will run from December 12, 2022 to April 10, 2023. All venues are open every day from 10am-7pm. Free public tours are conducted at 11am and 3pm every day at Aspinwall House. More details on the Biennale on here. 
Photo: Featured properties