She came, she posed, and she conquered our hearts!
Firsts are always special, and so is Rani to us. She was the first tigress we spotted in Tadoba during our morning safari. There are moments that leave you speechless and meeting Rani was one such moment.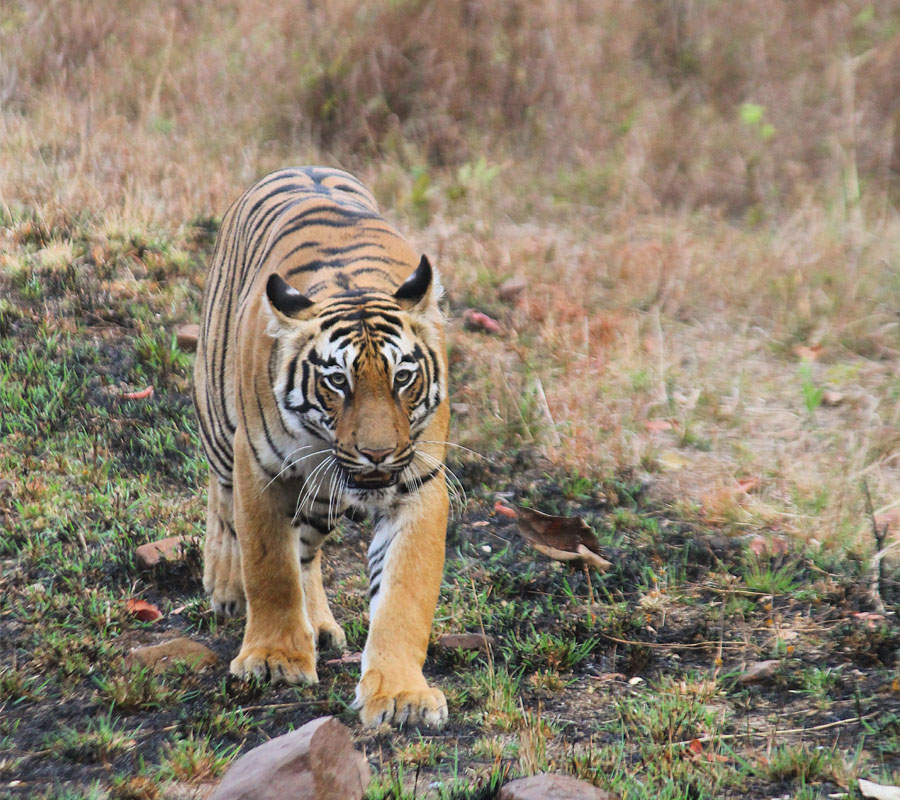 If you want to see the forest, go to Pench, Kanha, and Bandhavgarh; but if you want to spot the tigers, visit Tadoba—that's what our forest guide told us during our safari. By the end of it, we know exactly why. My husband and I have been to many national parks, but were never lucky to spot a tiger. Until we visited Tadoba.
The first safari began at 6:30 in the morning and we cursed our luck for the first two hours. Then she appeared. She was out for her prey (Sambar deer) and she couldn't care less about the fleet of gypsy cars that obstructed her way. She swaggered along with our vehicle and then found herself a spot to pose for the cameras. She yawned, growled, and enjoyed all the attention while I was transfixed, admiring her aura.
The unnamed tigress of Tadoba
Most tigers in the Tadoba jungle have a name and they are all inspired by Bollywood movie characters and actors. The most popular ones in Tadoba are Sonam, Lara, Bajrang, Maya (the queen of the jungle), Madhuri, Matkasur, and so on. If you are wondering about the thought process behind it, they say, "Naam famous hona chahiye, koi popular naam". But the first tiger we spotted didn't have a name. Our forest guide asked us to suggest one and we called her, Rani. Wonder why we named her Rani? She strutted around with an air of supremacy and posed like a queen. According to the guides, tigers are just like humans—some are coy and hide when they see tourists, while a few others love the crowd.
Rani certainly belonged to the second category. She was fearless and looked straight into the eyes—a look that will be etched in my memory forever.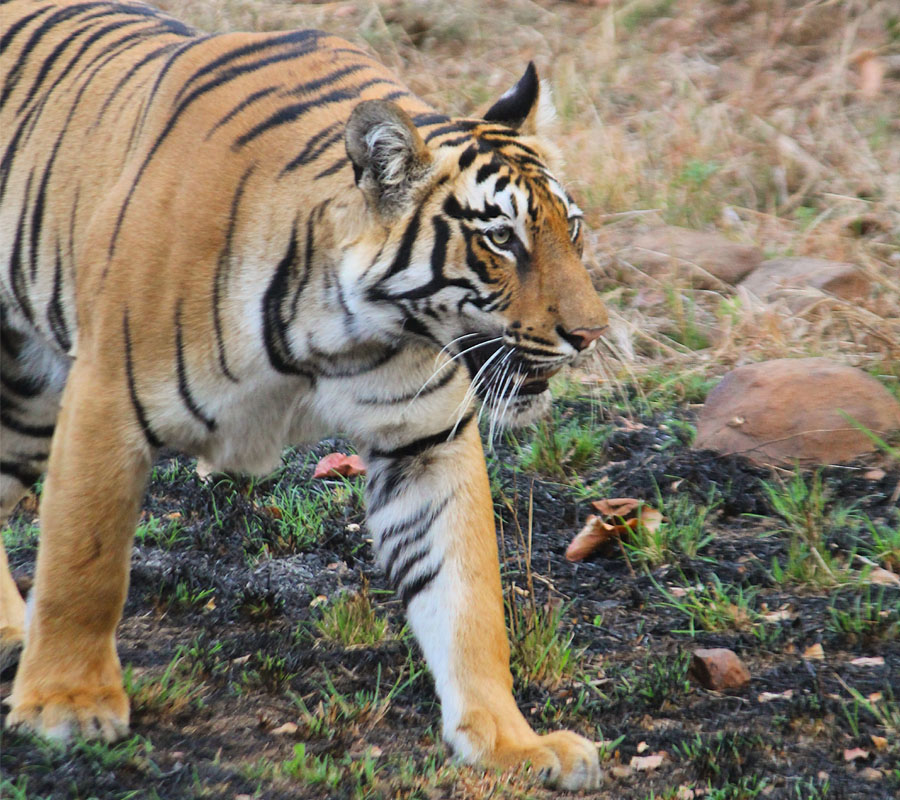 For our second safari, we headed to the buffer zone hoping to spot some more tigers. We did spot two adorable cubs and a leopard, but I just couldn't stop thinking about Rani.
On our third safari, we went back to the core zone. We spotted another tiger crossing the road from a distance. Then we waited near Tadoba Lake to spot another one, but in vain. As the afternoon passed by, I wasn't quite happy with the sightings. We were lucky to spot so many tigers but something felt incomplete.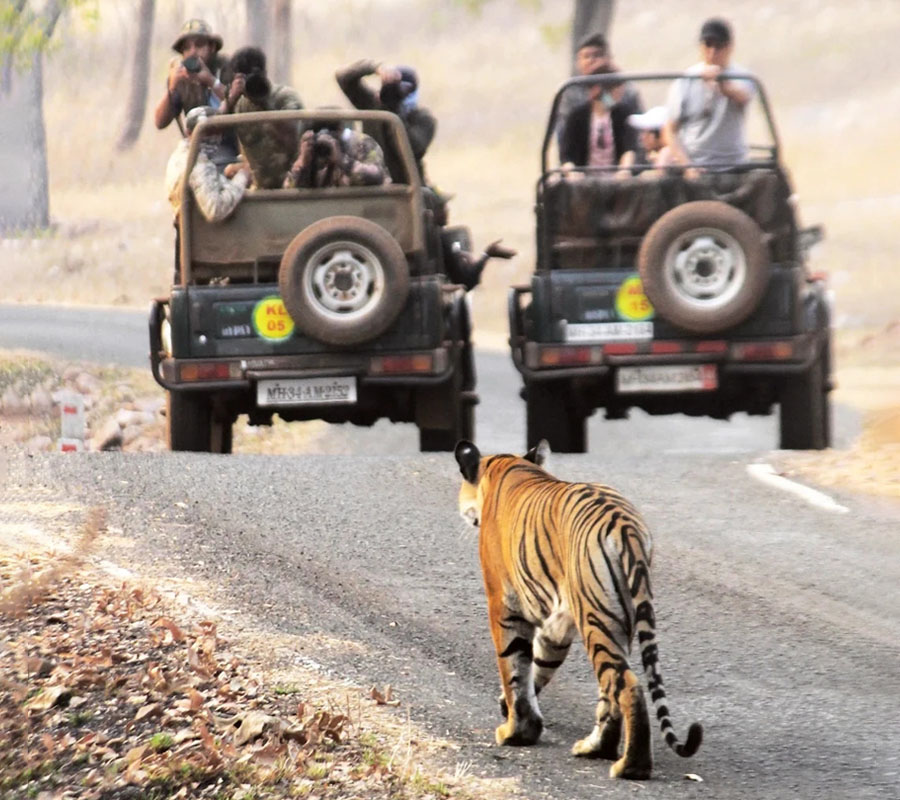 As we inched towards the exit gate, we suddenly saw Rani again. She stood over her favourite resting place and looked straight back at us. We felt an instant connection as if she'd come to wave goodbye to us. Our eyes met, and my heart sank knowing we won't see each other ever again. Maybe we will. Maybe when I go back, a fully-grown Rani might have taken over from Maya to become the new queen of Tadoba.
Why Tadoba?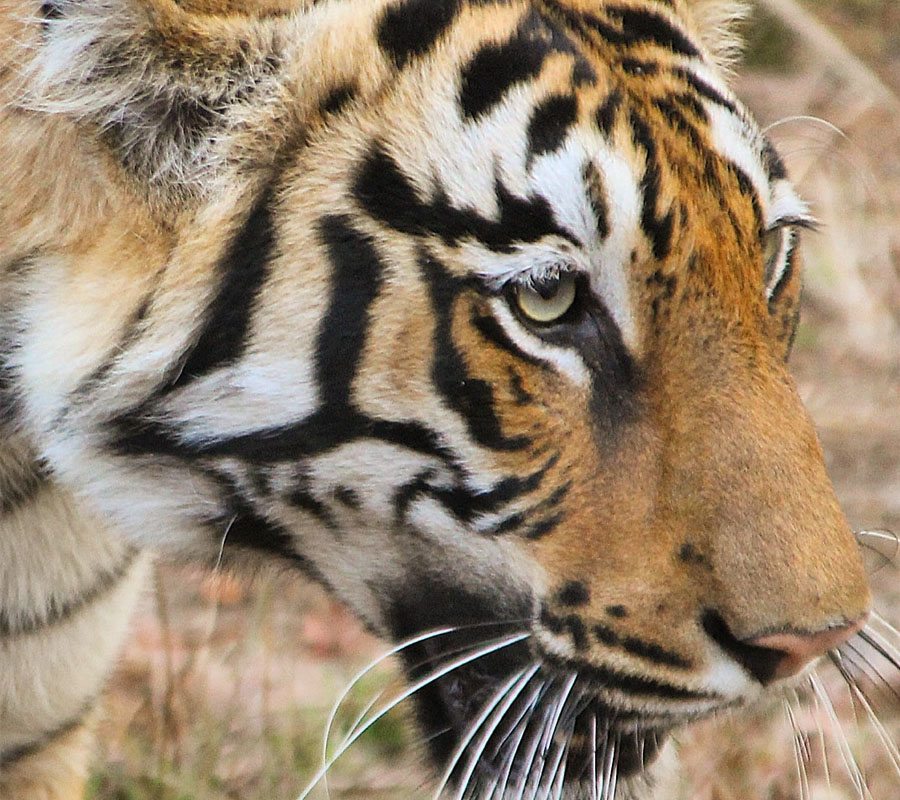 Three hours from Nagpur, Tadoba Andhari Tiger Reserve is home to 88 adult tigers in their core and buffer area. The forest guides are extremely diligent and make sure they help you spot tigers and do not let you go home disappointed.
How to reach?
By Air: The nearest airport is in Nagpur, about 140 kms away from the Tadoba National Park. It takes around three hours by road.
By Train: The nearest railway station is in Chandrapur, 45 kms away from the national park.
Mandatory pitstop
Our journey started with a pitstop at Ramji-Shyamji Pohewala to devour Nagpur's special tarri poha, and it's a must-try. Topped with black chana curry and chunks of tomato, it's a healthy portion of all things delicious.
Where to stay?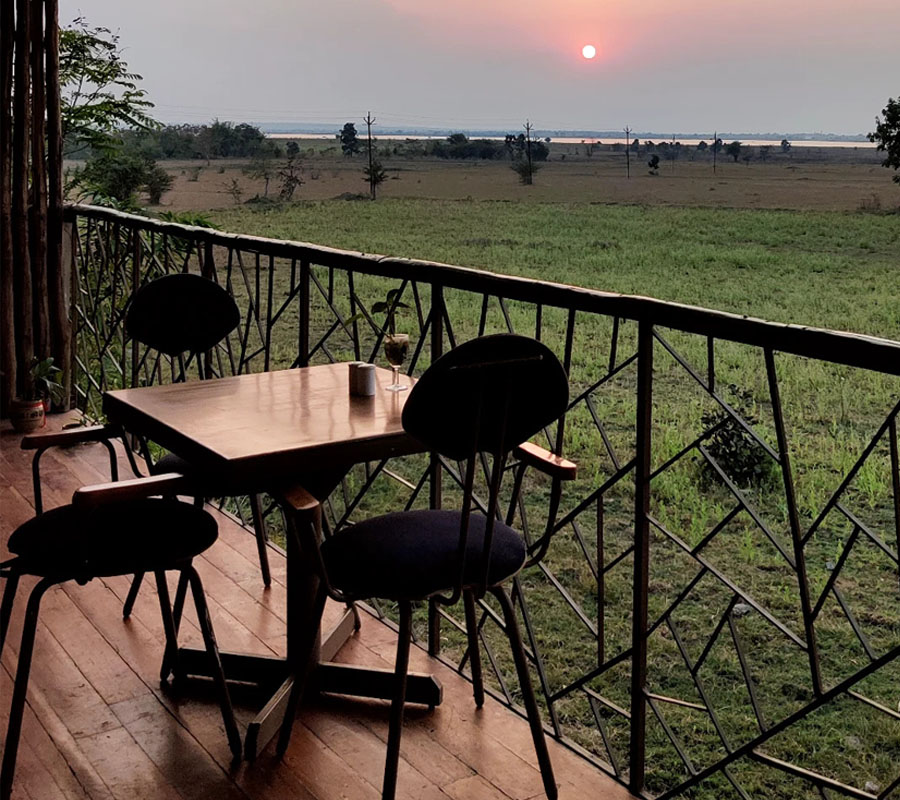 After a smooth three-hour ride, we reached Tadoba Jungle Camp, a rare find near the Moharli Gate. This eco-friendly resort houses 12 luxury safari cottages made of bamboo and beautiful native motifs that exude the perfect safari vibes overlooking the Erai River. Their lunch and dinner buffet menu is an impressive spread of delicious Indian curries. They pack off with picnic breakfast for morning safaris and arrange bonfires and special date nights under the stars. They also provide cycling trails, bird watching, and telescopes for stargazing. The staff is extremely courteous, and goes above and beyond to make it the most memorable stay for you. Special mention to Charlie, the cute little furry cat who's always there waiting to host you.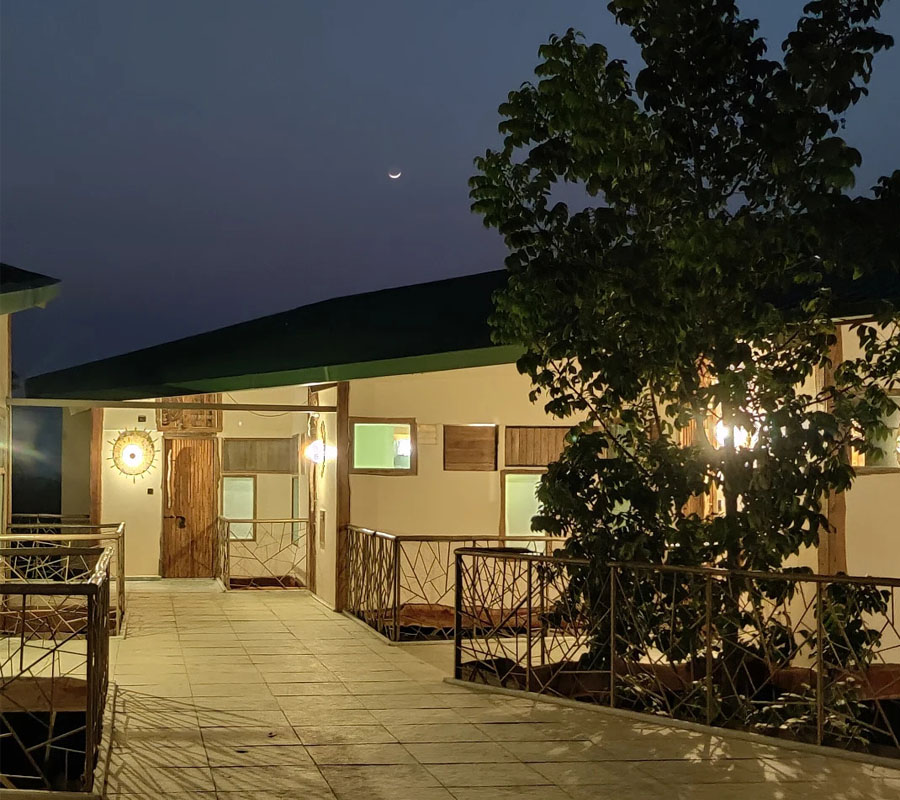 Tariff per night: Rs 13,000 (including all meals: breakfast, lunch, high tea, and dinner)
Address: Moharli Gate, Tadoba Andhari Tiger Reserve, Bhamdeli, Maharashtra.
Pro tips: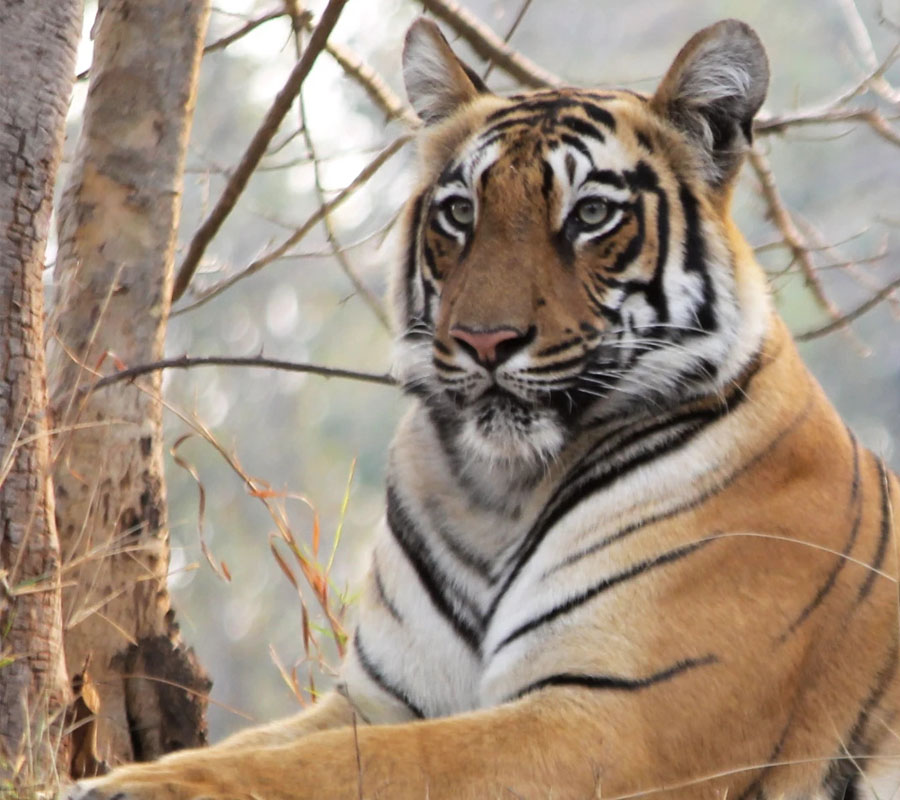 Plan your trip during summer in the months ranging from March to May; your chances of spotting tigers are higher than usual then.

Mobile phones are not allowed so make sure you carry your own camera to not miss out on capturing the big cats.

Don't forget to carry a scarf to cover your face during safaris, it will save you from the scorching heat and dust.

Don't wear flashy clothes or perfume. Carry light cotton outfits and a pair of shoes.
Photo: Anannya Chatterjee