With its pastel-coloured homes, sapphire lake fringed by mountains, and a remarkably preserved medieval old town, Lucerne, the capital of the Swiss canton of the same name, is in no way a hidden gem. This centrally-located city, which looks as if it stepped out of a postcard, has long attracted a host of famous folk — from Queen Victoria to Wagner. What adds to its appeal is that, much like the rest of Switzerland, Lucerne is not content with resting on past laurels. The care for heritage here goes hand-in-hand with a continuously committed desire to live a more innovative and sustainable way of life.
1. Walk: Slow-exploring Lucerne on foot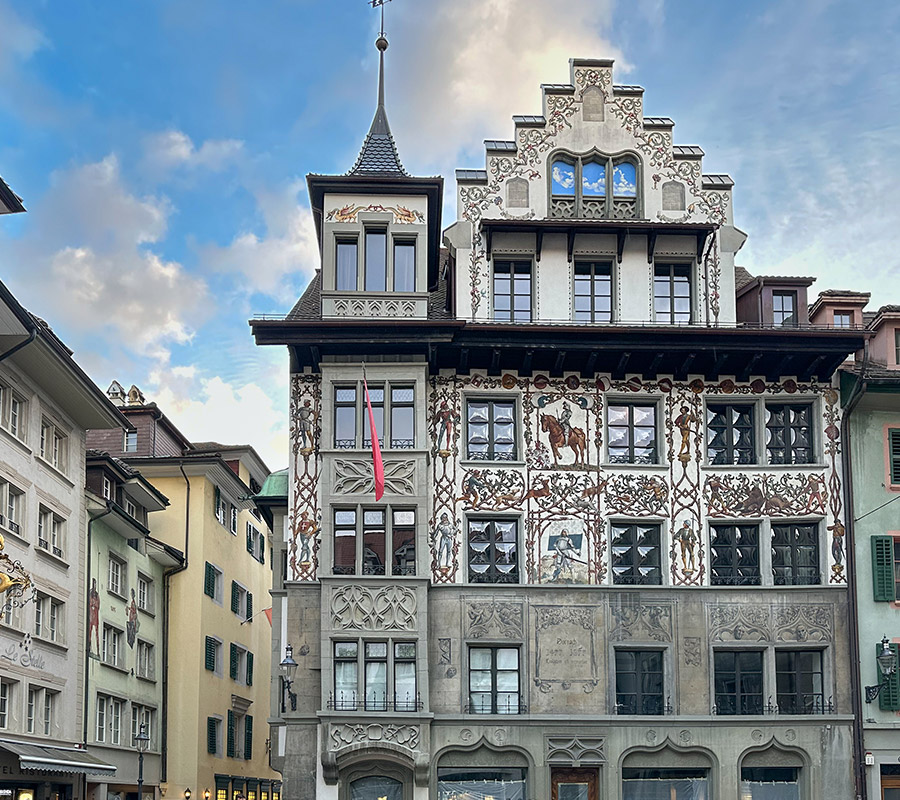 In keeping with the mandate of slower, more considerate ways of travel, I walk around cobblestone lanes and squares that comprise the medieval town. Highlights include the 14th-century Kapellbrucke or Chapel Bridge which straddles the Reuss River. Look up and you'll see the triangular roof panels, painted by Heinrich Wagmann, illustrating events from Swiss history.
A few pixie steps on, are a profusion of 15th-century buildings with painted facades. These confection-like structures were once used as guilds or medieval associations of craftsmen and merchants. The historical frescoes on them frequently give you a clue into the occupation of the building's earlier residents.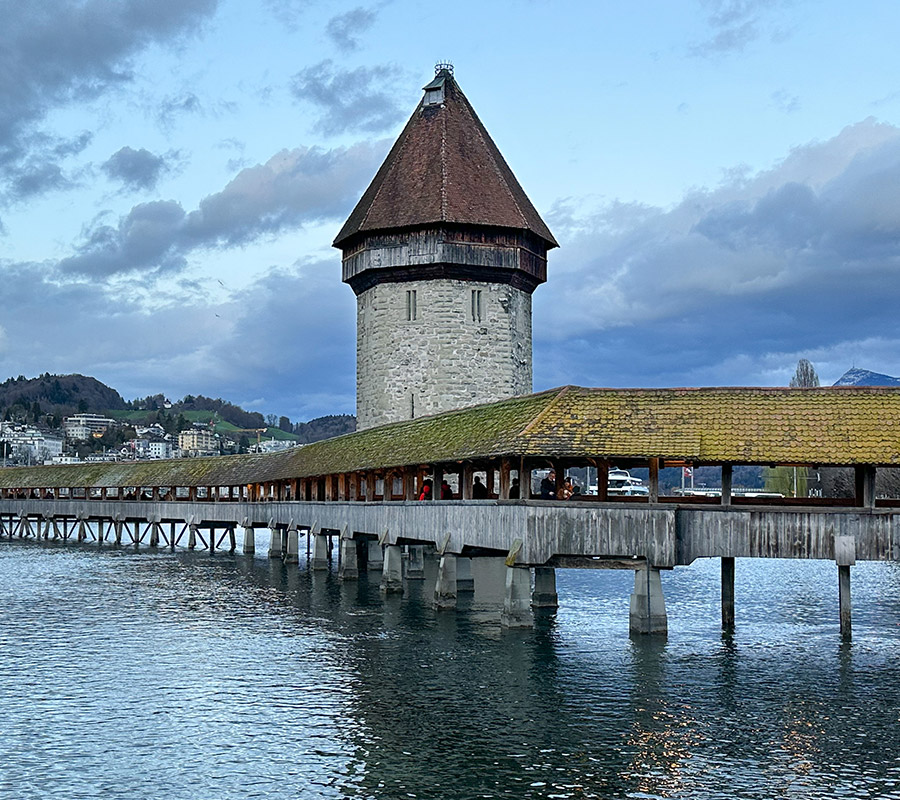 Everywhere the eye looks is a well-preserved detail. Water towers, the needle dam, a baroque Jesuit church — St. Francis Xavier — with an ornate interior, gardens sumptuous with vigour, and market squares dotted with small-scale manufacture — all make this walk greater than the sum of its parts. Also punctuating the walk are elaborately adorned water fountains, fed by spring water from the foot of Mount Pilatus, in use since the 15th century.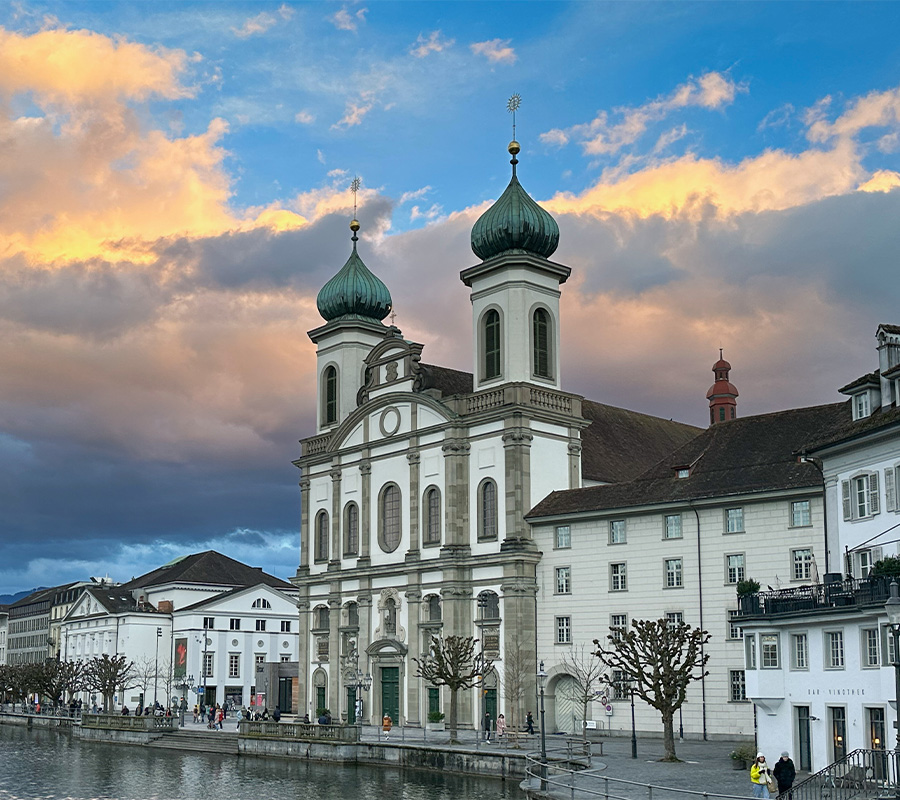 2. Dine: Eating regional and seasonal meals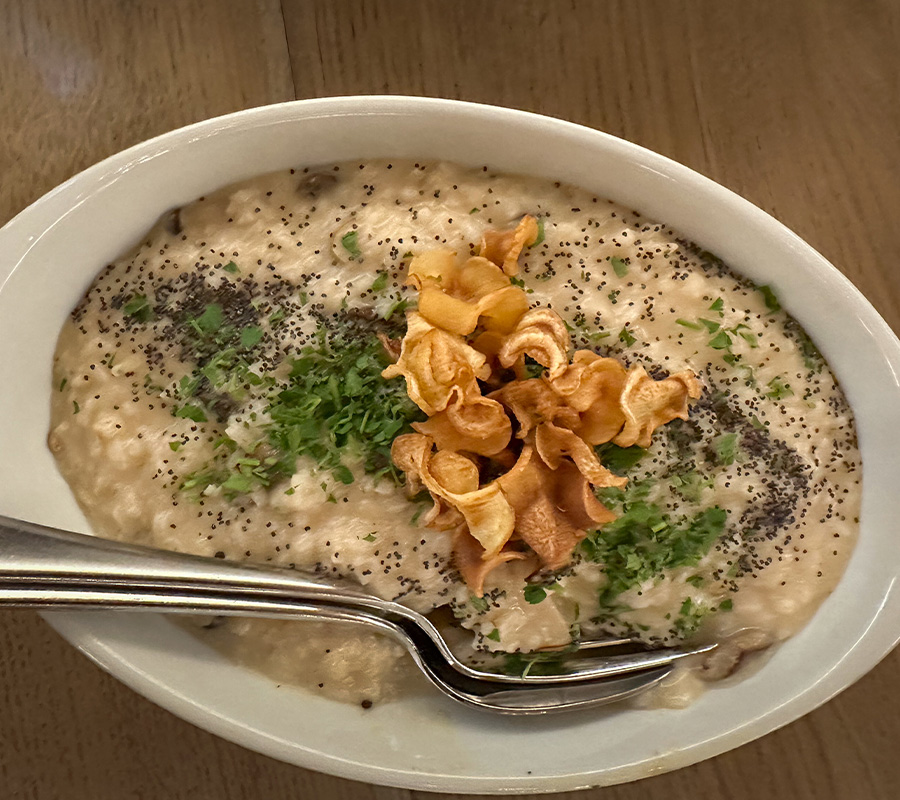 As sustainable as filling your water bottle at local fountains, is dining at places that use regional and seasonal ingredients in the food they serve. If you're hungry for a snack as you walk the old city, visit the MarktHalle, strategically located at the Lucerne train station. The owner can detail the origin of everything on offer. While I wander around, selecting honey, cheese and chocolate — all quintessentially Swiss products — I encounter producers coming in with freshly-picked flowers, mountain cheese, crisp vegetables, and locally-caught fish.
For a farm-to-table dining experience, little beats an evening at the Culinarium Alpinum. Housed in a re-purposed former Capuchin Monastery in nearby Stans, it's now a simple yet elegant hotel and restaurant. The kitchen works with produce from Central Switzerland, with a preference for organically-grown ingredients. The kitchen gardens are dotted with 250 varieties of fruit and berry trees. Next to the garden is a store selling artisanal souvenirs and its cheese cellar.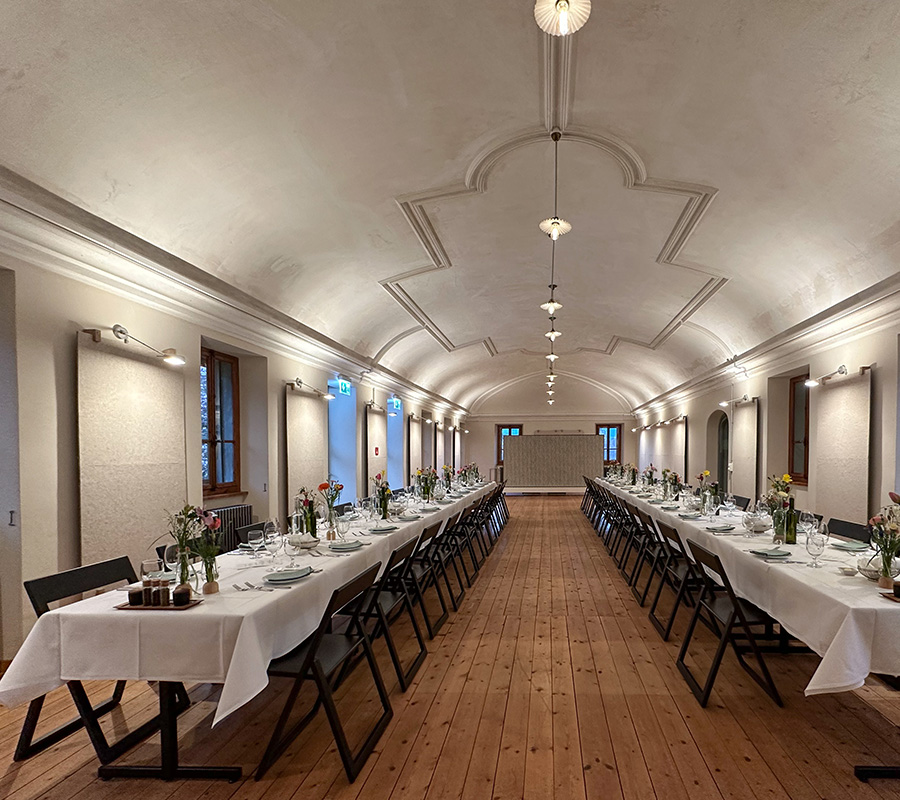 3. See: Learning about culture and history at museums 
If you're even remotely interested in art, the Museum Sammlung Rosengart — a neoclassical structure in the heart of Lucerne — is a treat. The building hosts the remarkable collection of Angela Rosengart, a Swiss art dealer and close friend of Pablo Picasso. On display are works by masters like Picasso, Klee, Kandinsky, Matisse and Monet. The photographs by David Douglas Duncan — in their documentation of some of the final years of Picasso's life — add to the experience.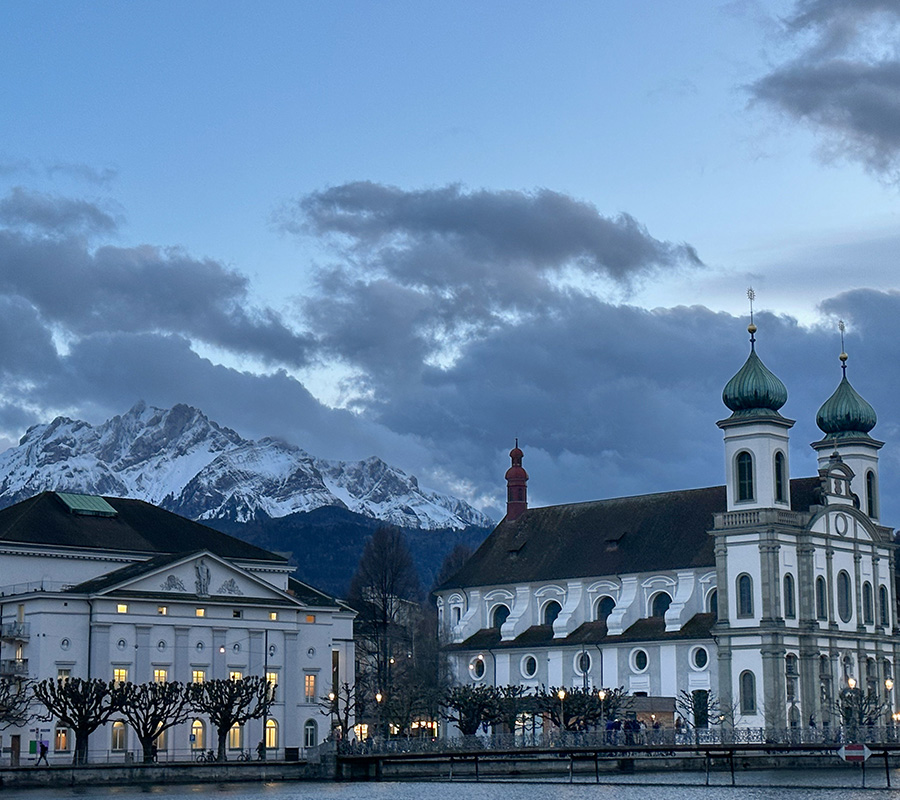 Other museums worth seeking out (even if you're not with children) include the Verkehrshaus or the Swiss Museum of Transport. From vintage cars to steam locomotives, a 3D cinema to a chocolate adventure, flight simulators to a planetarium, there's plenty of interactive experience to be had.
4. Sail: Enjoying panoramic views of the Alps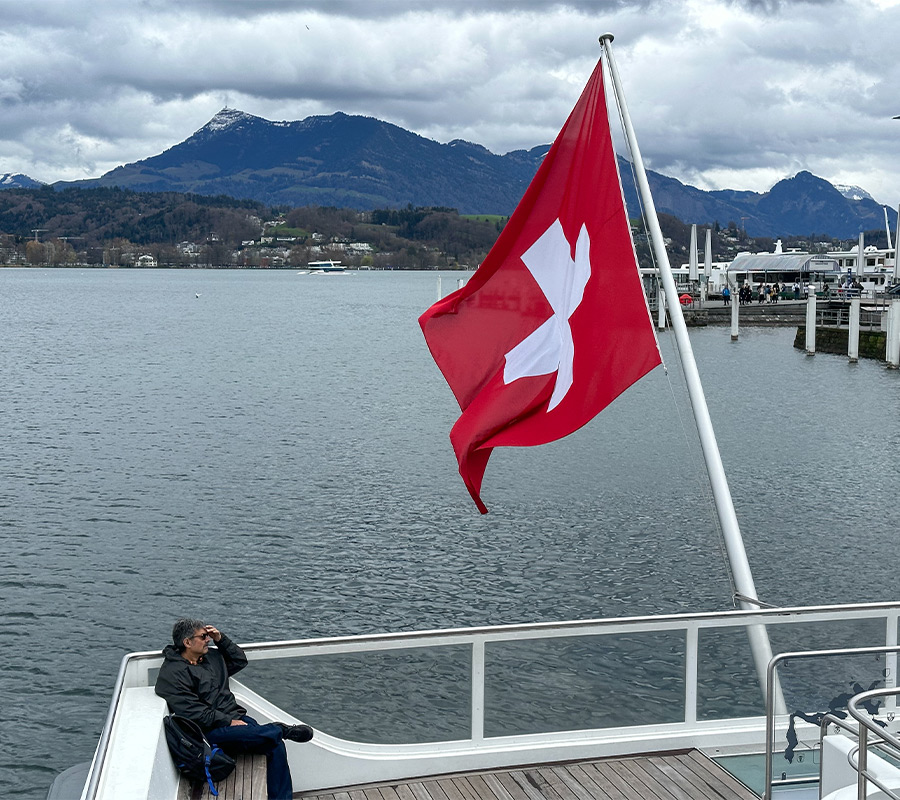 The unhurried pace of life continues as I set sail on Lake Lucerne on the state-of-the-art yacht MS Diamant. Lighter in weight, with an optimised hull shape and hybrid drive, it is the city's first climate-neutral passenger boat. This information adds heart to the impressive views that engulf us from the Panorama deck. Here, swans float past. There, along the banks, are laidback plazas and waterfront promenades. Everywhere are immense views of Mount Rigi, Mount Pilatus and the Stanserhorn. Easy to see how the Alps long fascinated artists like J.M.W Turner, with their changing light and colours. If you're so inclined, you can club a ride on this innovative boat with a trip to one of the mountains.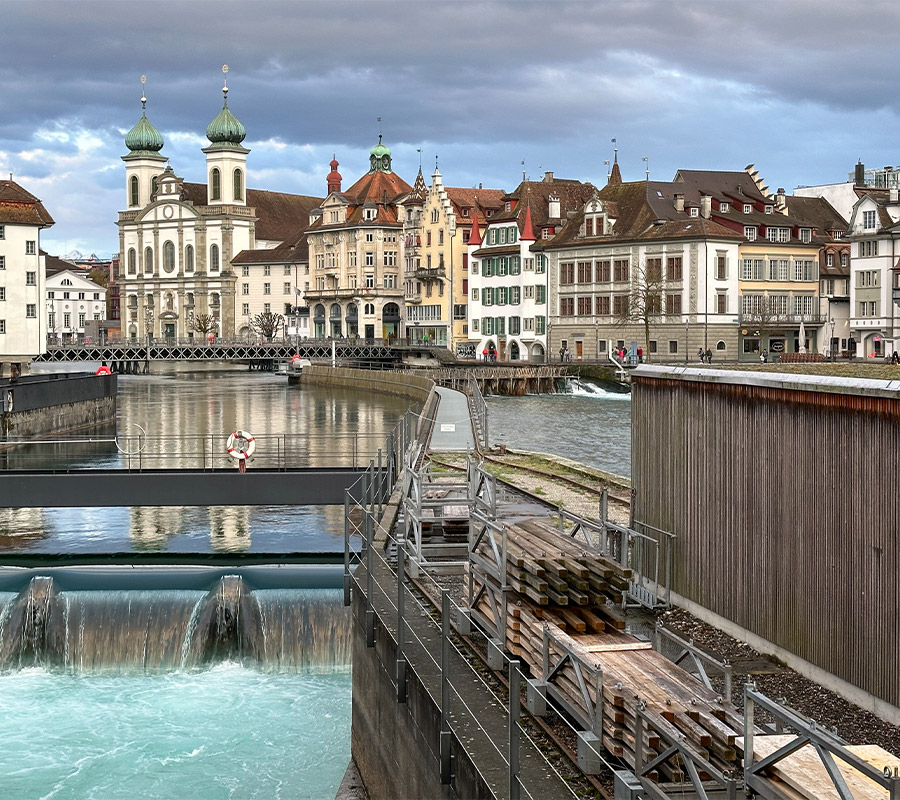 5. Climb: Experiencing nature at its pristine best
The siren call of the peaks is hard to resist and from where the boat halts, I transfer by cogwheel train to Mount Rigi, a mountain massif of the Alps. The views, as one climbs, are out of a picture book — alpine chapels, endemic flora, waterfalls. Rigi, for the lover of biodiversity, is home to over 50 per cent of the orchid species native to Central Europe. Under the watchful eye of Rigi wardens, 200 (marked with signs) plant species flourish, the habitat of the endangered sand lizard is protected, and embankments and flower meadows are maintained.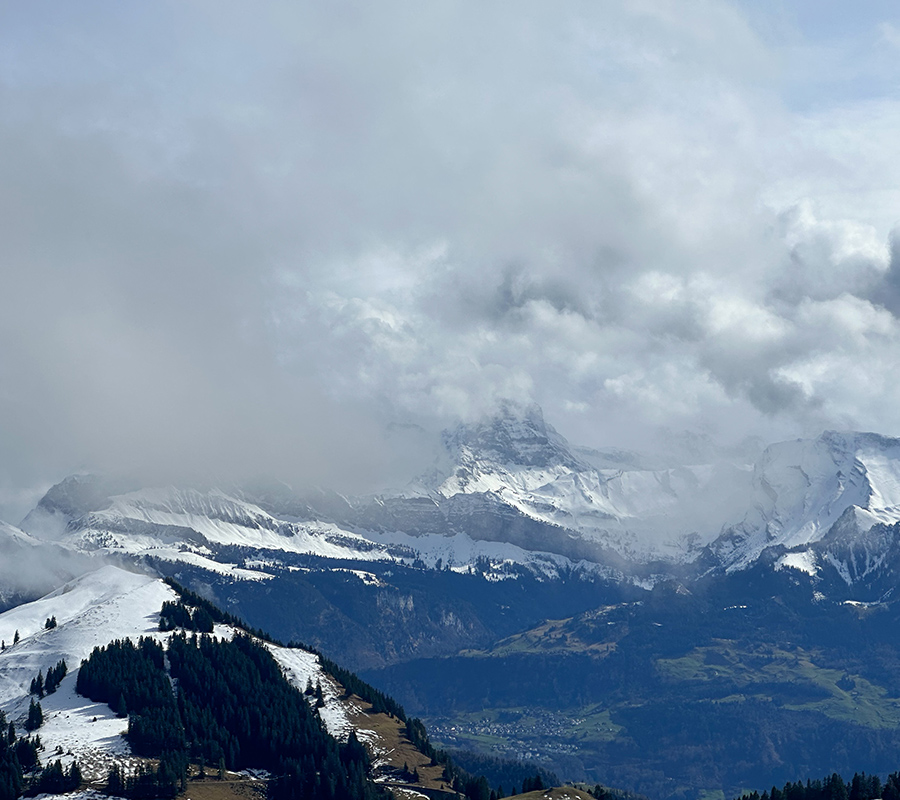 Atop Mount Rigi, a snowy blizzard unfolds. I attempt to begin a guided hike up to Alp Chaserenholz for a cheese-tasting experience, now postponed by inclement weather. But not even the strongest winds and a gull-gray day can dampen the exhilaration my spirit feels at the spectacular views of peaks like Mount Titlis and Jungfrau, a knot of great lakes, crisp clear mountain air and the feeling that here a strident attempt is being made to leave the meadows and mountains as pristine as we found them.
Getting There: Sustainability has long been a part of the SWISS mandate, and the airline has been working on the research and adoption of sustainable aviation fuels. SWISS is one of the first airlines to offer customers the option of reducing their CO2 emissions via sustainable aviation fuel (SAF). Travellers can make their air journey carbon-neutral when they book a flight on swiss.com by buying a commensurate amount of SAF or by investing in climate protection projects. The offset is paid for, together with the flight ticket, at the end of the booking process. SWISS offers direct flights from Mumbai and Delhi to Zurich. From Zurich, it's a 40-minute train journey to Lucerne.
Getting Around: A Swiss Travel Pass allows unlimited travel by train, bus and boat through Switzerland. For more information, visit swisstravelpass.com. Choosing public transport over private vehicles has long been the preferred Swiss way to travel.
Staying: The Radisson Blu is comfortable and conveniently located, a short walk from the old town. 
Photo: Sonia Nazareth