If you are someone who is planning to book your holidays to spectacular beach destinations in India, here is a surprise for all of you. You could take a tour of the Blue Flag beaches in India but have you seen those magical, glowing beaches in movies? Perhaps, you've read about them in books? Have you romanticised about witnessing the Northern lights with your loved one or partner in crime? 
One usually expects to have to travel far and wide to see bioluminescence, but you'll be surprised to know that even our country has so many hidden gems with this natural phenomenon. 
Bioluminescence is a natural marvel. It is a phenomenon of fungi, bacteria, algae, insects, and aquatic animals like jellyfish that emit light. It is a type of chemical reaction called "chemiluminescence". It occurs within these organisms, where the chemical energy is converted into radiant energy, thereby producing light. Wondering what produces the light? Luciferin, which is a molecule found in these organisms, is responsible for this natural phenomenon. Luciferin reacts with oxygen and produces the light that we see.
If you also want to witness this beautiful sight, we have curated a list of glowing beaches in India where you can experience the magic of bioluminescence.
Glowing beaches in India
1. Juhu Beach, Mumbai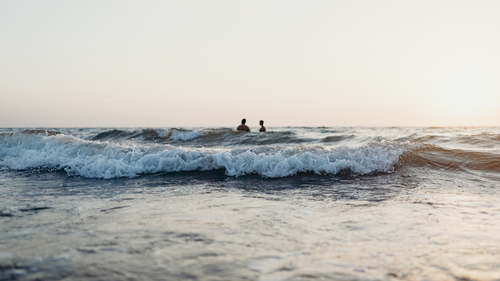 You will be shocked to know but yes, even Mumbai's Juhu beach is a lesser-known glowing beach in India. The reason behind the glow on the beach is the presence of "marine microbes" known as phytoplankton. As the tides and currents keep changing, the microbes wash ashore, resulting in a gorgeous glow. So Mumbaikars, if you are lucky enough, you will get to witness this miracle at your favourite Juhu beach.
2. Havelock Islands, Andaman Islands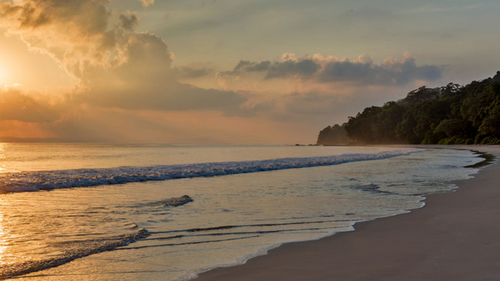 The blue-tinted glow at the Havelock Islands in the Andamans is caused by small marine organisms known as "phytoplankton". These micro-organisms light up the ocean surface during night time. To experience this natural marvel, opt for kayaking or just take a stroll around the island. To witness this beautiful sight, visit the Havelock Islands between November to February.
3. Betalbatim Beach, Goa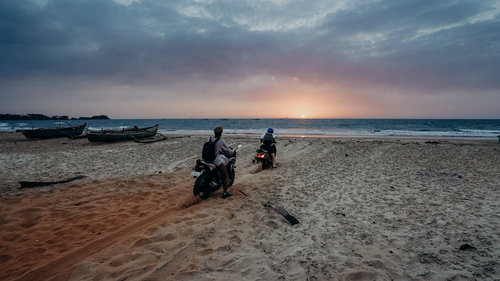 Goa is a land of tropical beaches. It is filled with beautiful landscapes, including a beautiful glowing beach. During night time, Goa's Betalbatim beach is supremely lit. Situated between two popular beaches - Colva beach and Majorda beach, this is another popular glowing beach in India.
The bioluminescence phenomenon even enhances the glistening appearance that is visible on the waves. You can see the glow every time the water is disturbed.
Apart from bioluminescence, you can also see the green light coming from tides. For enjoying this beach, you can stay at any nearby hotel or around Colva beach. You can travel to the beach either by car or a two-wheeler. You can enjoy this breathtaking view of the ocean under the moonlit sky.
4. Thiruvanmiyur Beach, Chennai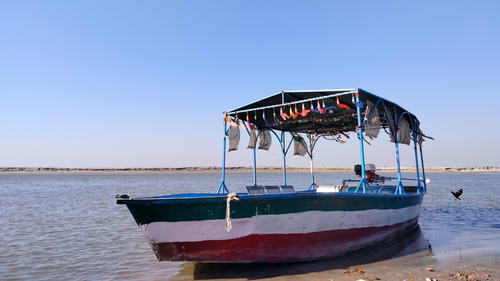 This is one the newest glowing beach in India. Thiruvanmiyur beach (also called Injambakkam beach and Palavakkam beach) is located in Chennai. This beach is also one of those beaches in India that witnesses the bioluminescence phenomenon. So if you are a local in Chennai or are planning to visit anytime soon, you should go to this beach to marvel at this natural wonder. 
5. Banagaram Beach, Lakshadweep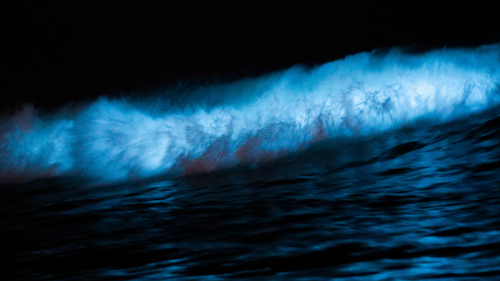 How about we tell you that you can get stars under your feet on a beach? Yes, that is possible. You can witness this sight at Bhangram Beach situated in Lakshadweep. Bangaram island is a tiny, tear-shaped island located in Lakshadweep, and also a popular glowing beach in India. It consists of algae which glow with a bluish tinge and is considered one of the rarest glowing beaches in India. This beach is amongst those beaches that have the bioluminescence phenomenon in India. It's the same process of the involvement of phytoplankton that emits blue light. The presence of blue light makes the ocean look just like a bed of stars. So the next time you are planning to pay a visit to Lakshadweep, do not forget to add the Bangaram beach to your bucket list.
6. Mattu Padukere Beach, Karnataka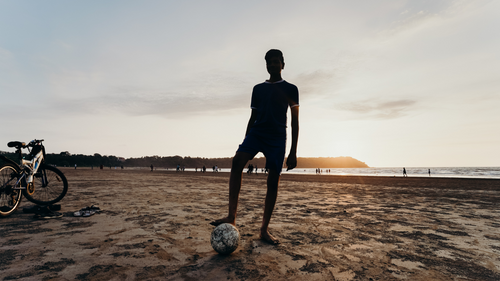 Karnataka has some beautiful untouched natural marvels, and this glowing beach of Mattu & Padukere is one of them. It is located 10 km and 29 km respectively away from the main city of Udupi, Karnataka. This is an uncommon, secluded beach location, and the water glows during night time. As per experts, bioluminescence is created by the sea sparkle, a free-living marine organism that emits light when they experience some disturbance.
Nature lovers, you need not travel across the word to see the Northern Lights and witness the bioluminescent glow; these 6 beaches in India are where you should plan your next trip to.
---
Photo: Shutterstock