"Flamenco is like having a conversation—there's constant communication between the singers, musicians, and dancers," said my Away & Co. guide Clara as we took our front-row seats in the patio of Seville's Museo del Baile Flamenco. Soon, the guitarist and the two singers arrived on stage, followed by the entry of three dancers. What followed was an hour of scintillating performance where music, dance, singing, clapping, and heel-clicking came together in rousing harmony. There was a certain level of intimacy—constant eye contact between the performers, a light touch, the swish of a skirt, a flirty wave of a fan. It wasn't the first flamenco performance I had watched, but it was certainly the most mesmerising.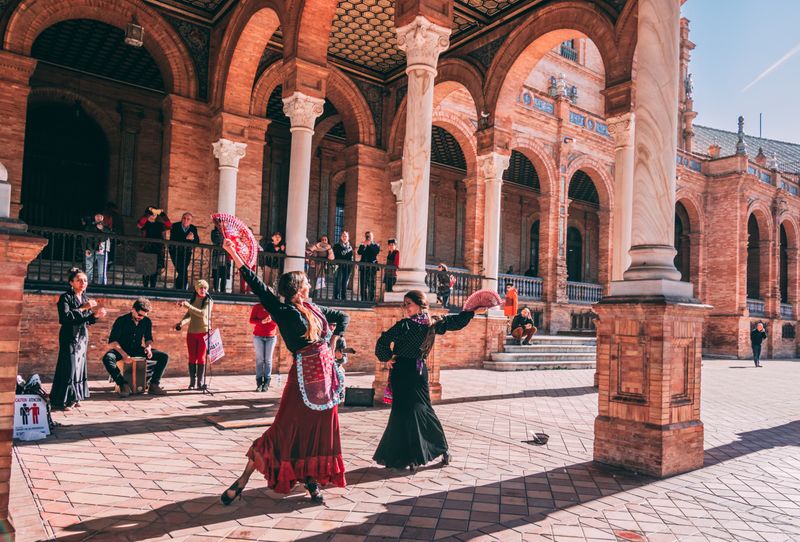 Past perfect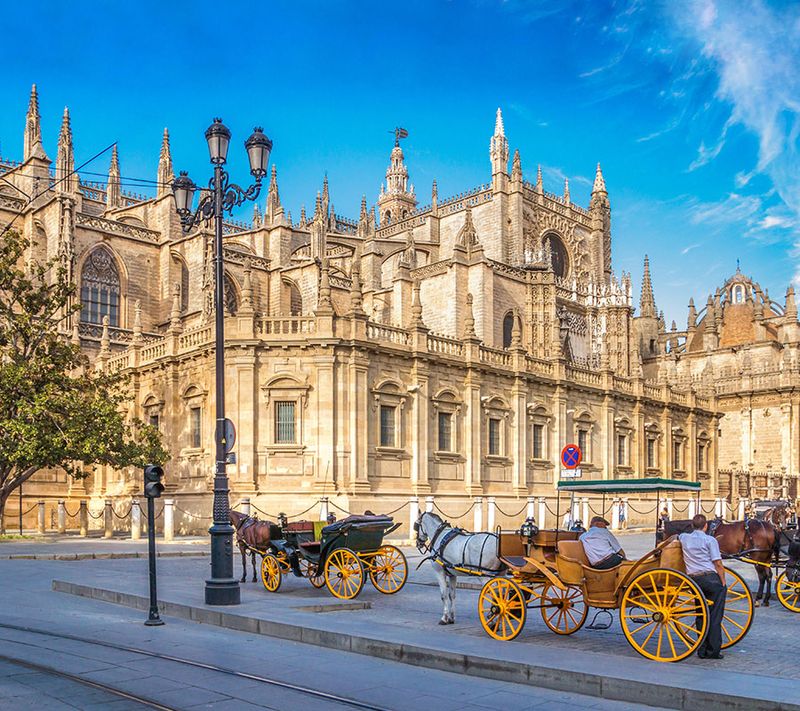 Sun-soaked Seville teems with architecture that reflects its Roman and Moorish past. The top two attractions are the Real Alcázar and the Cathedral.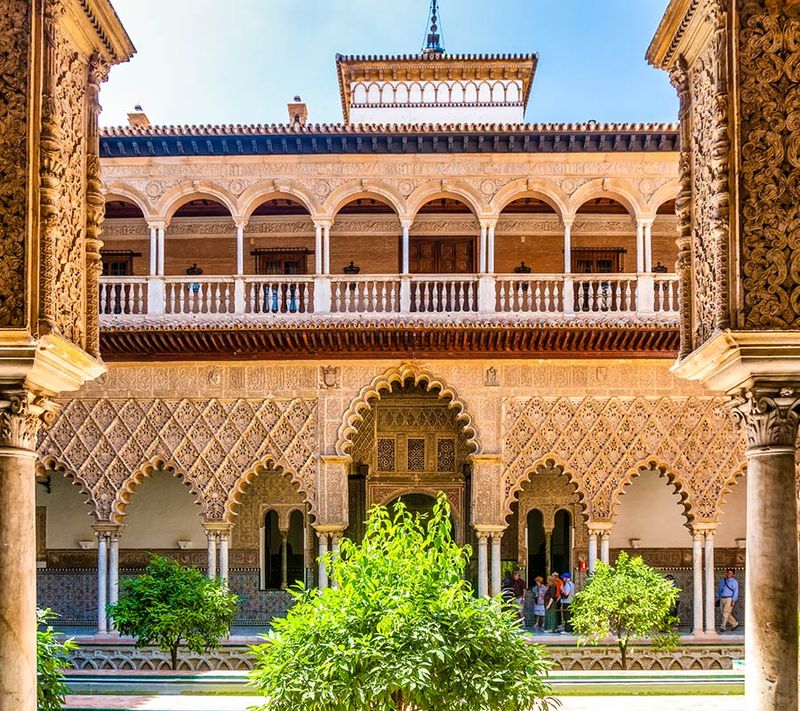 The former is the royal palace, originally dating to the 10th century but rebuilt under successive rulers. It is a stunning example of the Mudéjar style that embodies both Christian and Islamic motifs. Explore its beautiful patios, admire the colourful tiling and rich plasterwork, and don't miss the sprawling ornamental garden. The Spanish royal family still lives here when it visits Seville, making this the oldest palace still in use.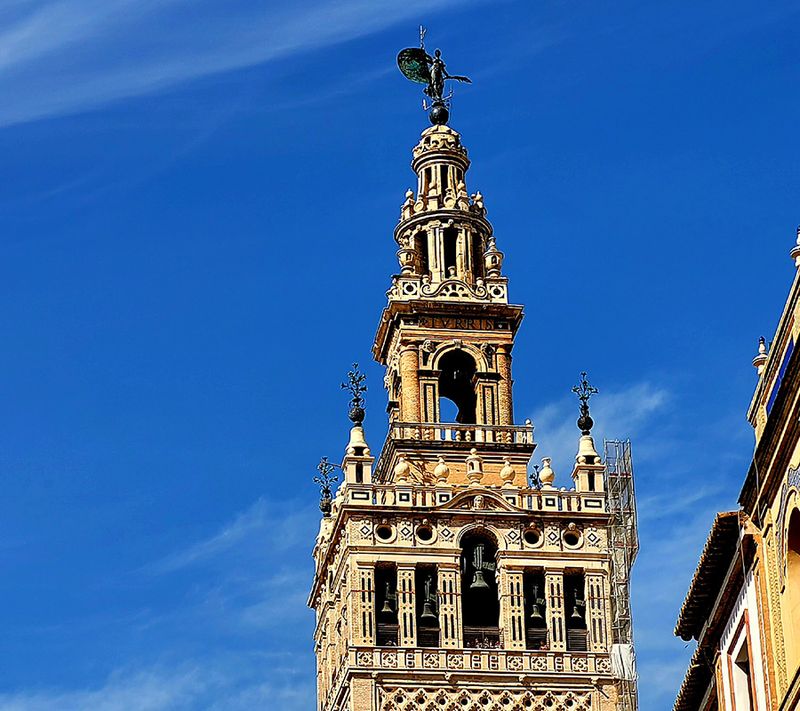 Nearby, the Cathedral of Seville presents a jaw-dropping sight; after all, it is the world's largest Gothic cathedral. Built between 1437 and 1517, it stands over the remains of what was the city's main mosque. In fact, its bell tower (La Giralda) incorporates the original minaret.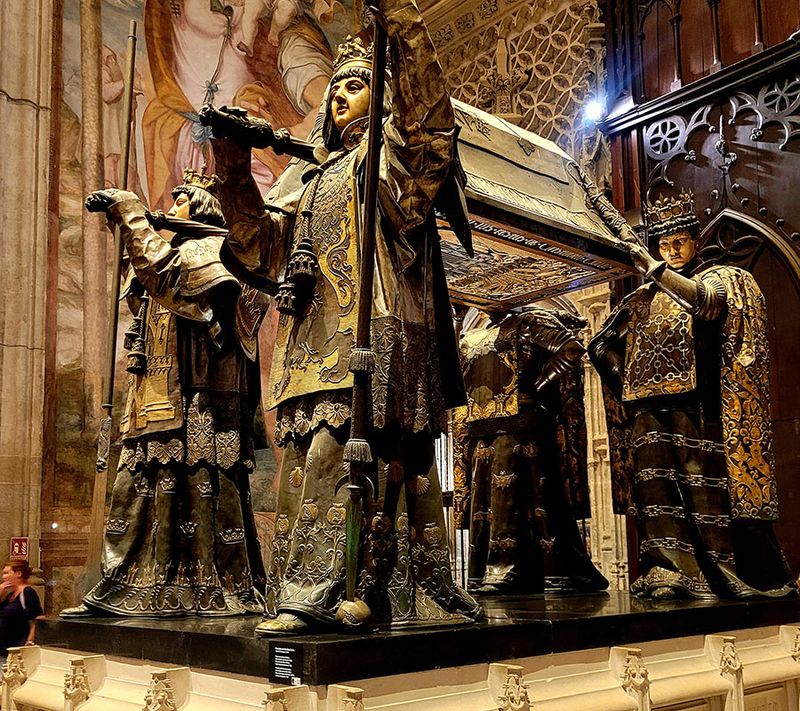 The cathedral houses the largest altarpiece in the world and the tomb of Christopher Columbus. I highly recommend climbing the 35 steep ramps up the tower for spectacular city views.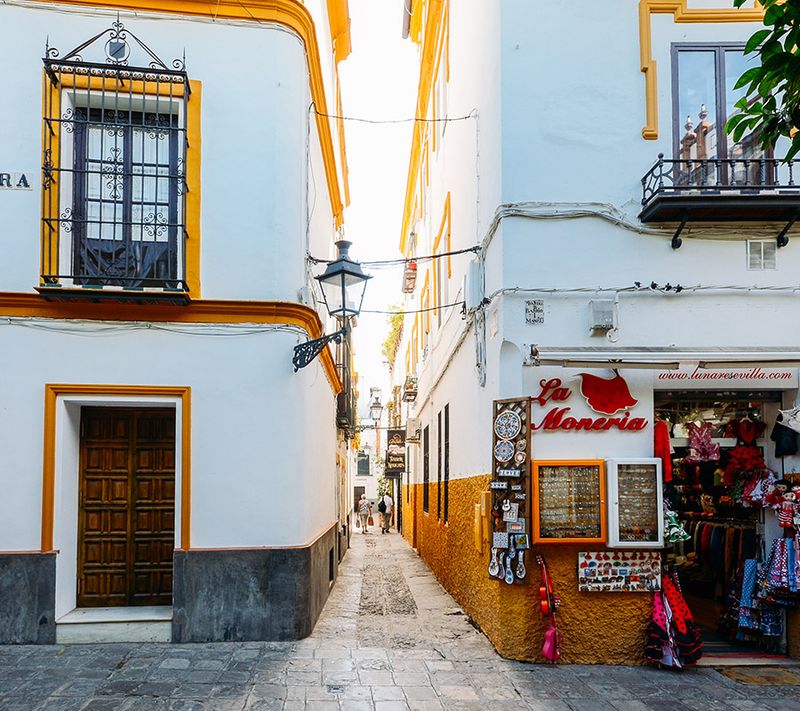 The cathedral abuts Santa Cruz, Seville's Jewish Quarter, a labyrinth of medieval-era streets, whitewashed houses, and secret plazas (squares). It's easy to get lost here but it's also the best place to find tapas bars, boutique hotels, and souvenir shops. A short walk away is Plaza de la Encarnación, a former car park that now sports the largest wooden structure in the world. Opened in 2011, Las Setas (The Mushrooms) is a 26-metre-tall structure made up of six massive mushroom-shaped parasols created by German architect Jürgen Mayer.
Dance legends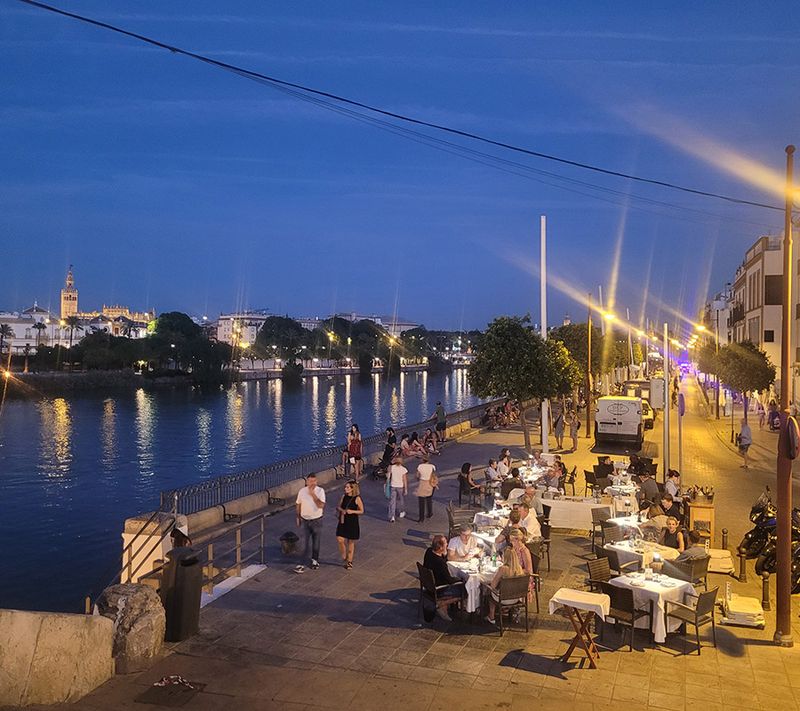 Flamenco originated in Seville, specifically in the district of Triana on the other side of the Guadalquivir River. It was popularised in the late 18th and early 19th centuries by the Roma gypsies who sang about their struggles, drawing on Spanish folklore with musical inspiration from the Levant, North Africa, and India. There are many different styles of flamenco—including Sevillana that originated in the city—but all are an exhilarating art form evoking passion and deep emotions. In 2010, UNESCO listed flamenco as an Intangible Cultural Heritage. While there are many tablaos (flamenco bars) in Seville, Museo del Baile Flamenco is a one-of-its-kind space set up by flamenco legend Christina Hoyos. You can not only watch a performance in the patio (three shows every evening) but also deep-dive into the history of flamenco, admire the costumes, and even sign up for a dance class.
Tapas trail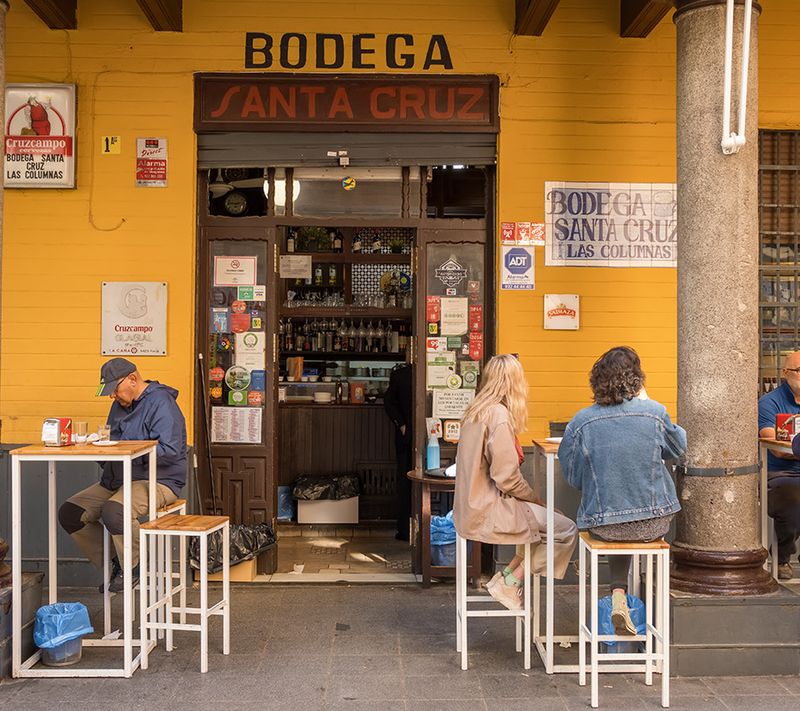 The word "tapas" is derived from tapar (to cover). The most popular origin theory is that King Alfonso XIII was offered a slice of cured ham to cover his glass of wine and protect it from blowing beach sand in the Andalusian city of Cádiz. Over two days in Seville, most of my meals involved tapas-hopping across several bars (tabernas or bodegas).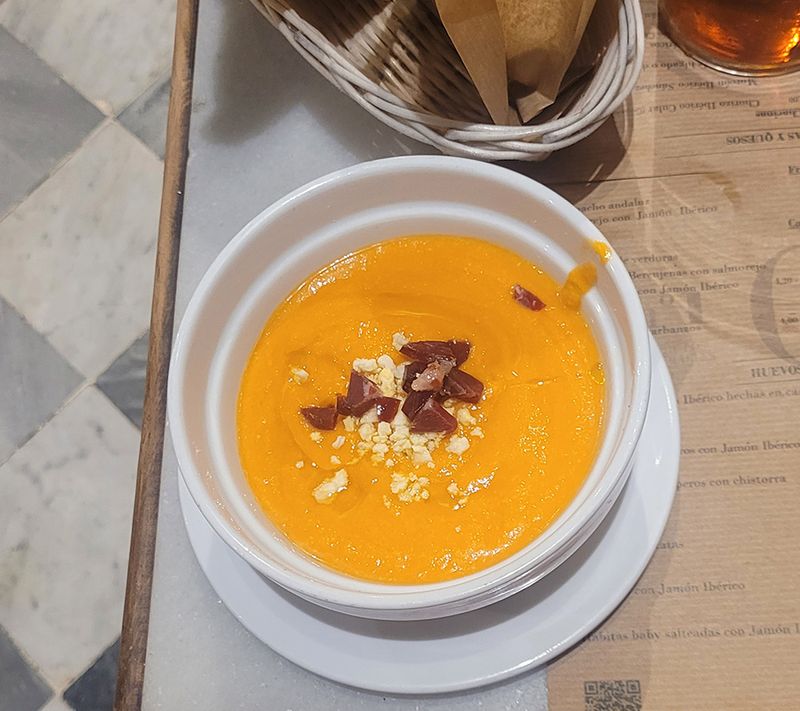 Some of the dishes that I recommend include salmorejo (cold soup of tomato, bread, and garlic), cazón en adobo (vinegar marinated, fried dogfish), choco frito (fried squid), and carrillada (braised Iberian pork cheek). But my favourite tapas—one that I ate for four meals in a row—was tortillita de camarones, a moreish shrimp fritter that originated in Cádiz. Wash it all down with local wine, or when it's warm, with tinto de verano (red wine with soda or lemonade and plenty of ice).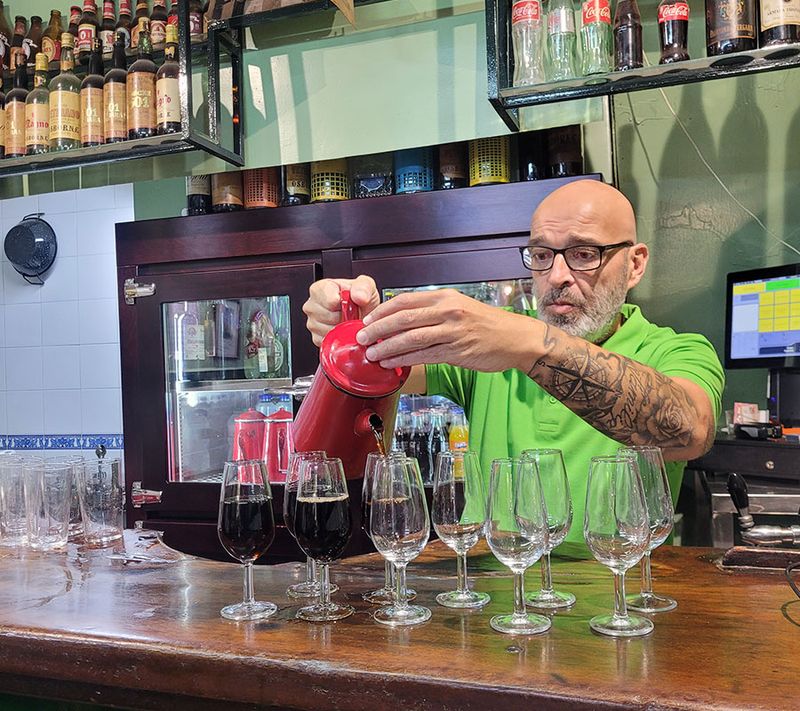 On my last evening in Seville, I went on a food tour with Devour Tours to get a taste of the city. Led by local guide Manuel, a small group of fellow food enthusiasts and I wove in and out of bars sampling a variety of eats—from roasted pork belly and thin slices of Iberian ham to tortilla and espinacas con garbanzos (spinach with chickpeas).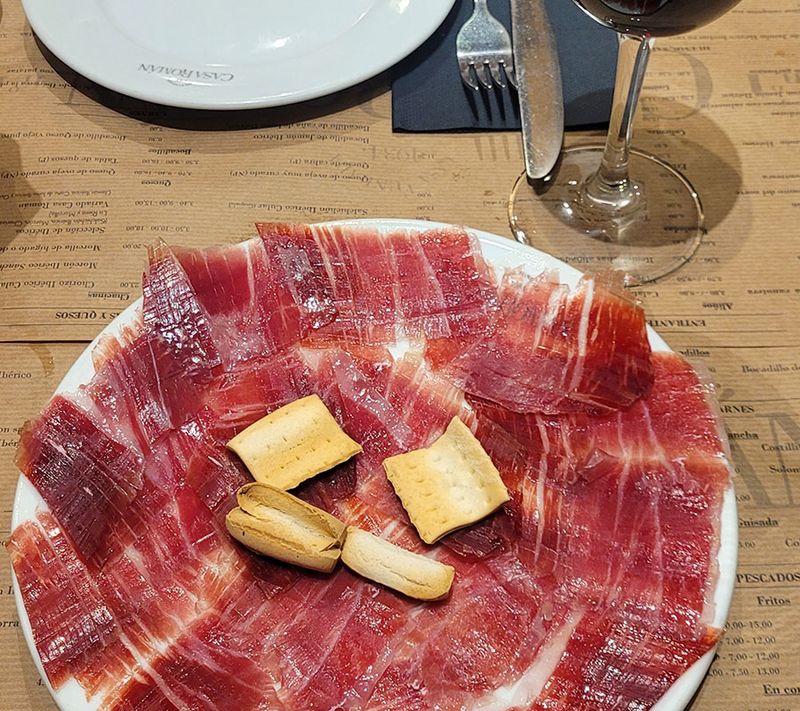 We also tried several drinks like vino de naranja (bittersweet wine flavoured with Sevillian orange peel), vermouth (white wine fortified with grape spirit and flavoured with herbs), and sherry from the neighbouring city of Jerez. What I particularly liked about this tour (apart from our fun guide) was that all the bars we went to were small, family-run places—many of them over 100 years old!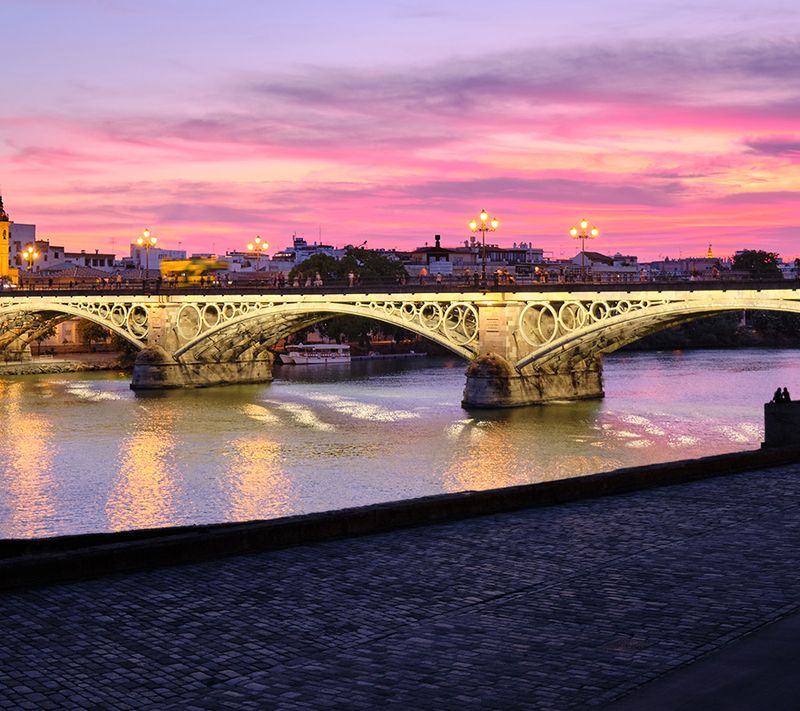 While the tour focussed on the historic city centre, I also suggest venturing across the river to Triana for an evening trawl on Betis Street. The setting sun casts a golden glow on Seville's old town and makes the water shimmer. As lights illuminate the striking 19th-century metal arch bridge Puente de Isabel II, join the Sevillians at any of the riverside bars for tapas with a view.  
Essentials
• High-speed AVE trains regularly run between Madrid and Seville.
• Away & Co (awayandco.com) curates personalised experiences with private guides and VIP entrances.
• Devour Tours (devourtours.com) offer small-group food tours.
---
Photo: Shutterstock; Prachi Joshi