Tucked away in the lush mountains and plains of northeast India, Guwahati is every traveller's paradise. Its rustic beauty and contemporary charm create a seamless blend of experiences. Sitting along the mighty Brahmaputra, Guwahati's sightseeing itinerary offers something for everyone. Explore a multitude of northeastern cuisine, bask in the charm of the fast-growing city or take a long drive to hike in the mountains. A secret tucked away in one of India's farthest corners, the gorgeous places to visit in Guwahati will steal your heart. Here's a list of places to visit in Guwahati.
1. Guwahati Zoo
Zoos are a wonderful way to spend time with your family. If you have kids, you get to share important information about the different types of wildlife that exist around us. The real deal is always better than the pictures, right? The Guwahati zoo is about 130 acres wide, and is home to some of the most endangered species in India. You get a chance to see the great Indian one-horned rhino, white tigers, tapirs and even leopards. Pack a nice picnic to spend some quality time at one of the most interesting tourist places in Guwahati.
Timings: The zoo is open on all days (except Friday) between 7am and 4.30pm. You will need at least five hours to explore all of it properly.
Entry fee: The tickets for Guwahati zoo are Rs 20 for adults, Rs 10 for children and Rs 100 for foreigners. Carrying cameras will bear an additional charge of about Rs 50.
How to reach: The zoo is located about 6 km from Guwahati railway station. You can take an auto for convenience.
2. Umananda Island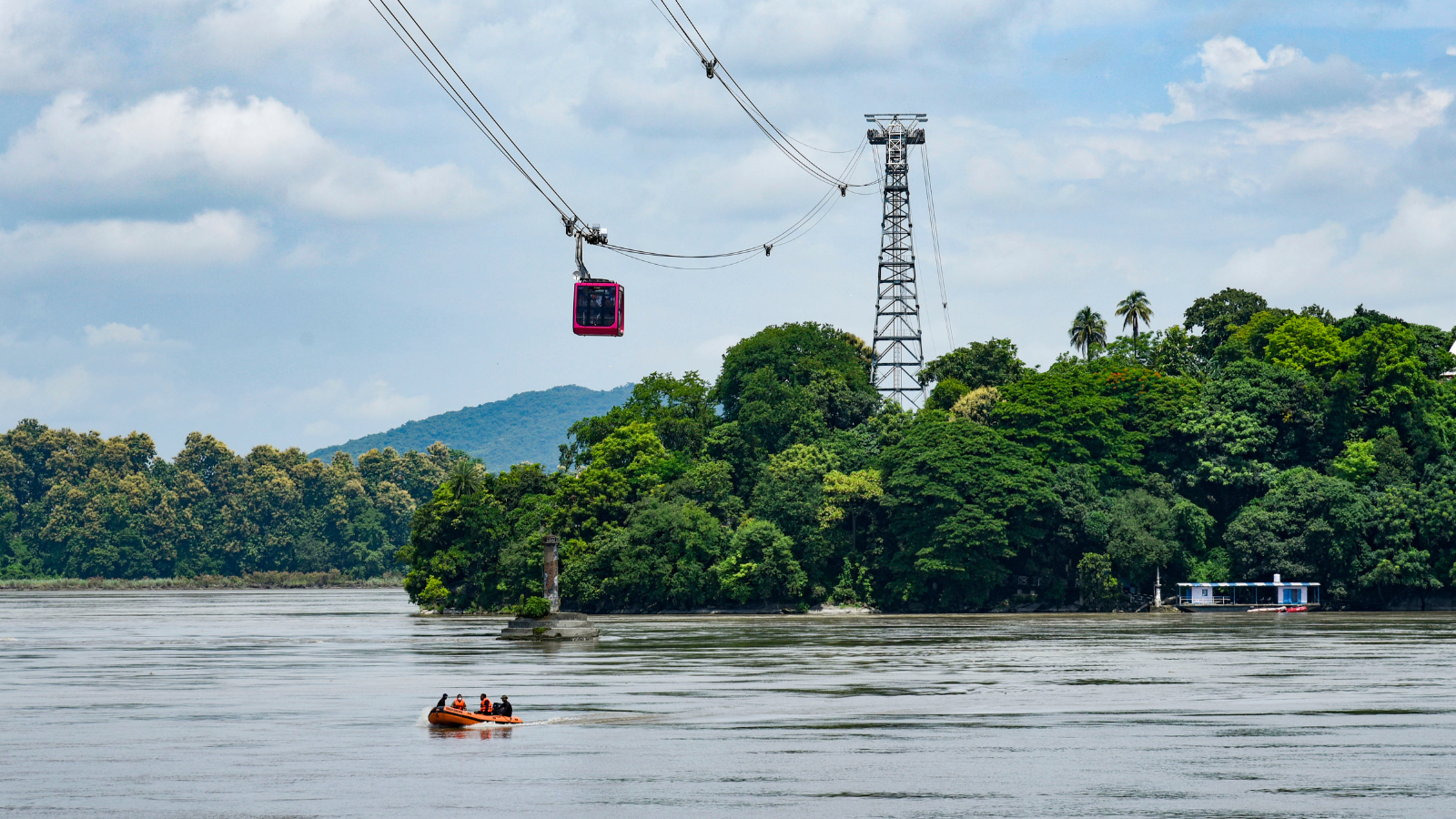 If you want to experience a filmy island adventure, there is no better place than Umananda Island. Labelled as the world's smallest inhabited river island, this charming place is away from chaos. You can take a ferry to it, explore around, have a cosy lunch and return. Also known as Peacock island, the only people who call it home are a priest and his assistant. However, the island is famous not for its peacocks, but for an endangered species of langur, called the Golden Langur. The Umananda Devi temple is one of the most important places to visit in Guwahati and you should not miss it.
How to reach: A ferry leaves from the Kachari Ghat (near Guwahati High Court). It takes 10 minutes to cross the Brahmaputra river to reach the island. The ferries run between 7am in the morning and 6pm in the evening. You can opt for government-run ferries or private ferries.
3. Umananda Devi Temple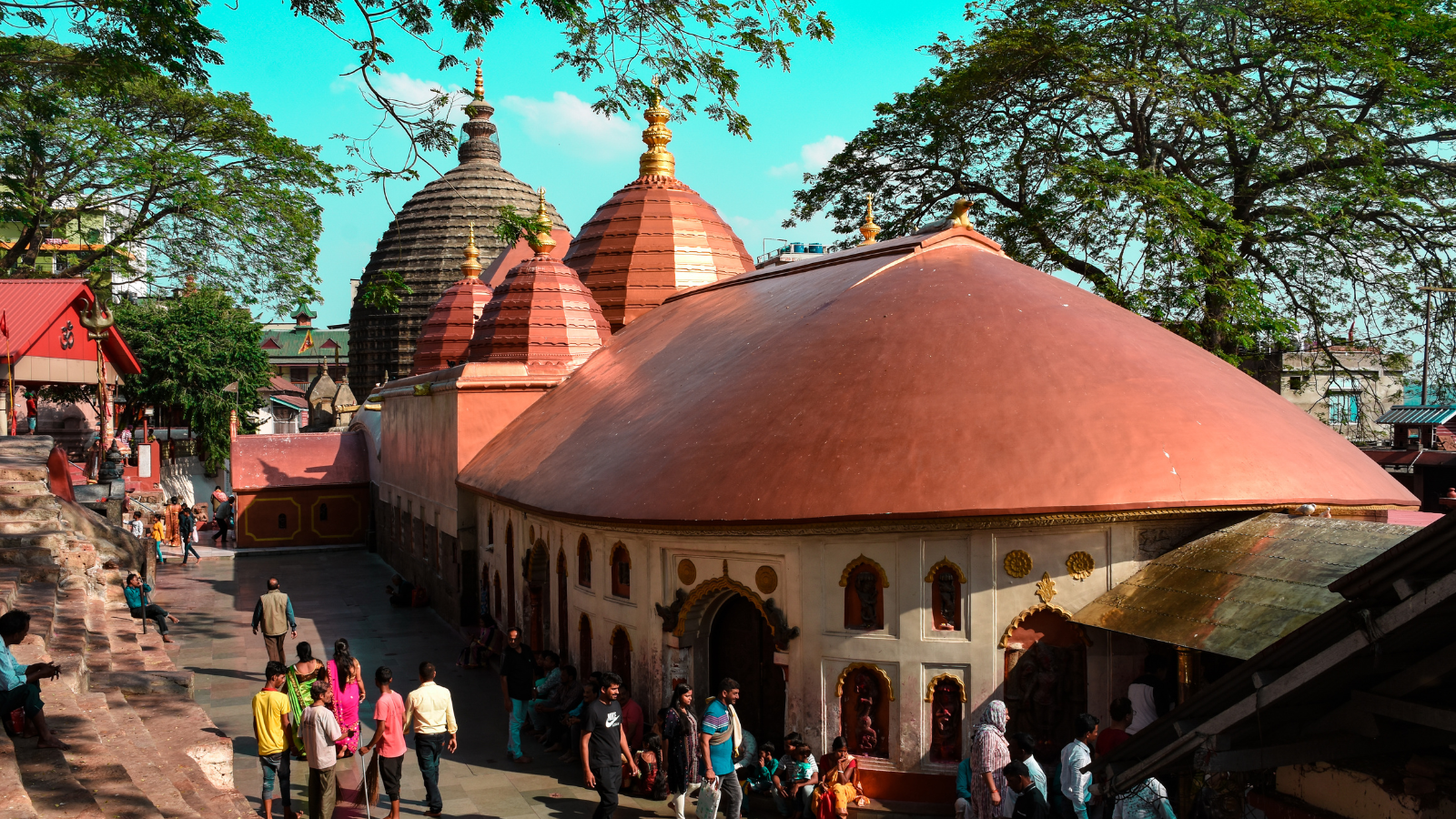 The Umamanda Devi temple, located on Umananda Island, tops your list of best places to visit in Guwahati. Despite its remote location, it has been carefully guarded for centuries and locals are often seen frequenting it. Built on Bhasmacala mountain, the temple is dedicated to Lord Shiva and Umananda Devi. If you are interested in ancient Indian architecture or love visiting temples, you cannot miss this one.
4. Chandubi Lake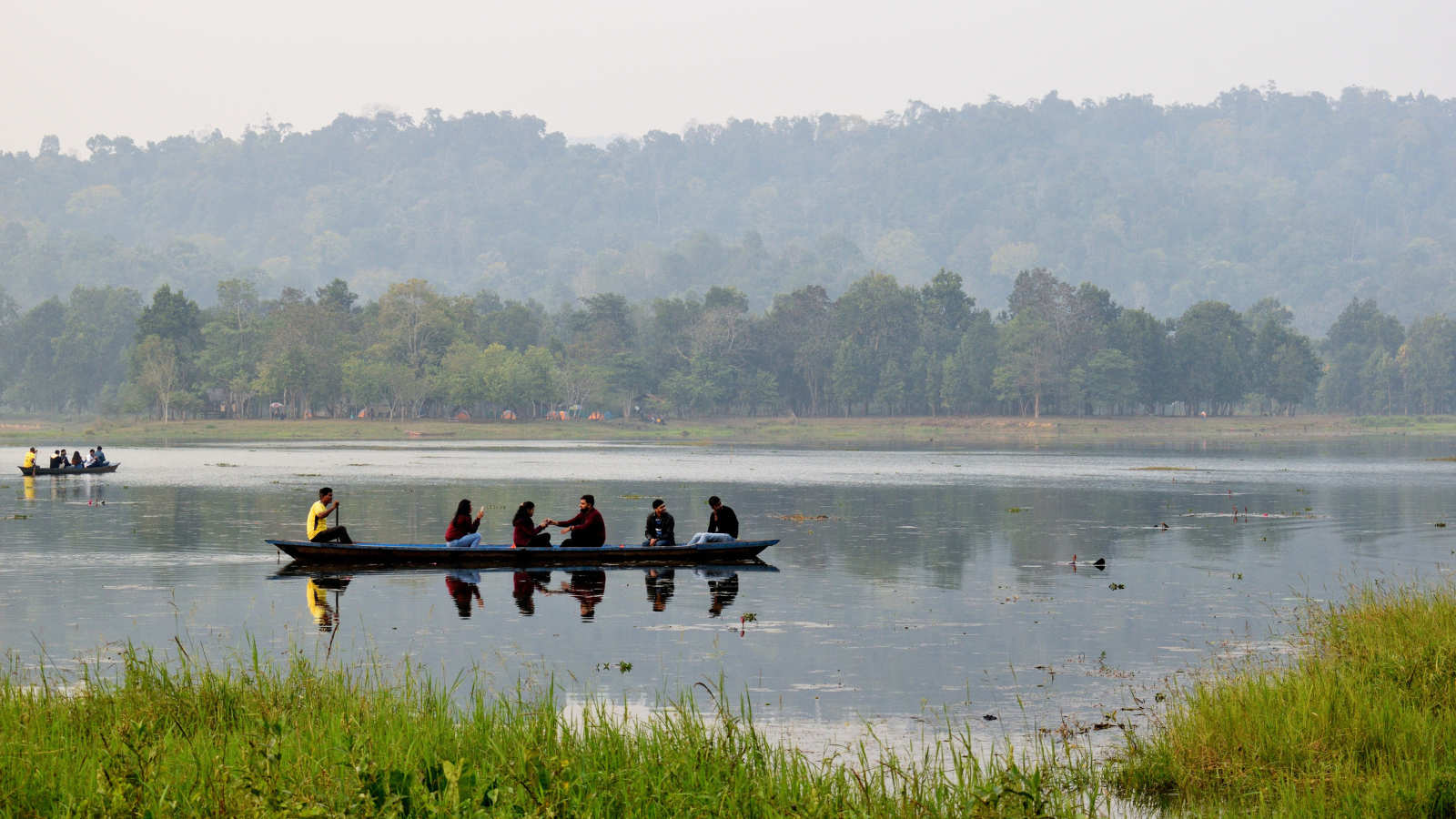 Nestled in the lush green forests of Assam, Chandubi lake serves as a perfect escape into the beauty that nature has to offer. The earthquake-born lake was created naturally in 1897 and sits at the foot of Garo Hills, on the border shared by Assam and Meghalaya. It is about 65 km from the city of Guwahati and the best way to get there is by hiring a cab. If you plan on visiting this lake in January, keep an eye out for the local Chandubi festival. Villagers gather around the lake with good food and lots of music and dance. You get to be part of intimate traditions and this is one of the prettiest of all tourist places in Guwahati.
How to reach: The best way to reach Chandubi lake is by hiring private cabs.
5. Maati Centre
Who doesn't love shopping? This is why apart from the tourist places in Guwahati, the city has its own unique bazaar called the Uzan Bazaar. Maati Centre, the gem of this bazaar showcases handcrafted collections by indigenous people from all over India. The project was undertaken by a former employee of the World Bank - Pabitra Lama Sarmah. Her goal was to promote local talents and today, the place is perfect for supporting local artisans and getting a few exclusive souvenirs in exchange.
How to reach: The Maati Centre is located in the heart of Guwahati city so you can easily take a rickshaw or just walk depending on where you are.
6. Nehru Park
One of Assam's oldest, Nehru Park makes it to the list of Guwahati's places to visit. It offers respite to tired tourists and locals. It has an open theatre, a playground for children, musical fountains and lots of culturally-significant statues. The park is open on all days except Thursday, between 10 am to 8 pm. Adults have to pay an entry fee of Rs 20 and children have to pay Rs 10. There are also a few amusement rides that cost anywhere between Rs 20 -100. The park entry is free between the early morning hours of 6am to 8am.
How to get there: Nehru Park is about 1 km from Maati Centre. When you are done with your shopping spree, you can head there for a little break.
7. Assam State Museum
Founded in 1940 by Kamrupa Anusandhan Samity and inaugurated by Sir Robert Reid, the Assam State Museum is a treasure trove of its rich past. It has a curated library that was established in 1985 and various literature on the state's culture. There are exhibits on the history, crafts, folk art and sculptures of undivided Assam from decades ago. The unique section of sculptures holds craftwork in four different forms - stone, wood, metal and terracotta. The exhibits at the museum date back to the 12th century and you can easily spend up to 5 hours exploring the entire collection.
Timings: The museum is open to the public from 10am to 5pm on all days except Monday. It is also closed every second and fourth Saturday of the month due to public holidays.
Entry fees: The entry tickets are Rs 20 for adults, Rs 10 for students and Rs 100 for foreigners. Kids below the age of 10 get free entry. Photography is strictly prohibited in the museum but if you want to take photos, you need to pay an additional sum of Rs 50 (mobile cameras), Rs 500 (video cameras) and Rs 5000 (documentary films)
How to reach: Reaching the Assam State Museum is not very difficult. It is a 10-minute walk from the Guwahati station. If you are leaving from your hotel, take an autorickshaw to the Dighali Phukti tank.
8. Kamakhya Mandir
Assam's temples are known around the world for their beauty. One of them is the Kamakhya temple located at the foothills of the Nilachal hills. It is believed to be one of the oldest centres for Tantric practices. Every year, the people of Guwahati celebrate the Ambubachi Mela, a feast that marks the Goddess Kamakhya's annual menstrual cycle. It takes place in mid-June and the temple remains closed for three days during this time. The colourful event and the beautiful temples should definitely be on your Guwahati's places to visit list.
How to reach: The Kamakhya temple is not very far from the railway station and you can easily take an auto to get there.
Things to do in Guwahati
9. Try Assamese food
Khorika is a popular local restaurant that serves some unique Assamese specialities. Winner of the Iconic Assamese Cuisine of the Year award, the restaurant has put authentic local food on the global map. It was founded in 2007 and is beloved by locals for its homely ambience and quality food. Try their popular favourites such as chicken khorikaa, rice kheer, smoked pork, pork thali, fish and fried pigeon meat. For vegetarians, their lentils and bamboo-based dishes are worth trying. Khorika has to be on your Guwahati's places to visit list.
How to reach: Khorikaa is located in the heart of Guwahati city so take an auto to get there.
10. Go clubbing at Silver Streak
Want to spend a night out dancing? Visit the Silver Streak club to get your party started. It's located in the heart of the city and is loved by everyone. They have great music, some of your favourite cocktails and lip-smacking food. Spend your last day in Guwahati by having the party of your life here. Don't leave it out of your Guwahati's places to visit list.
How to reach: The Silver Streak club is not very far from the railway station and you can easily take an auto to get there.
11. Shop at Fancy Bazar
If you still haven't found the kind of souvenirs you'd like, try shopping at Fancy Bazar. The bustling market is home to a wide range of local produce such as tea, silk and other handicrafts. You can buy the local Mekhela Chadar here as well. You can also end your tiring shopping spree with some local snacks and beers in this market.
12. Take the Brahmaputra Cruise
Unlike most cruise options, the boats that float over the river Brahmaputra offer a unique experience. You get to see the settlements along the banks, basking in a golden sunset, and host a romantic dinner. If you are planning a vacation to unwind, there is no better way to do it than on a cruise that shows how stunning a place Guwahati is.
The cruise duration can vary between one to two hours, depending on your preferences. You can book cruises on the spot at the Uzan Bazar.
Timings: The cruise timings vary based on the package offered. The sunset cruise runs every day between 4 pm and 5 pm, dinner cruise between 8 pm to 9:30 pm, and the Sundown Cruise between 6 pm to 7 pm and private charters can be booked as per your preference.
Price: The cruise prices start at Rs 600 for a Sunset Cruise/Sundown Cruise and Rs 1,600 for a dinner cruise. Private charters start at Rs 25,000 and will go up, depending on what services you choose to add and what timings you prefer.
Tourist places in Assam to visit from Guwahati
13. Check out Pobitora Wildlife Sanctuary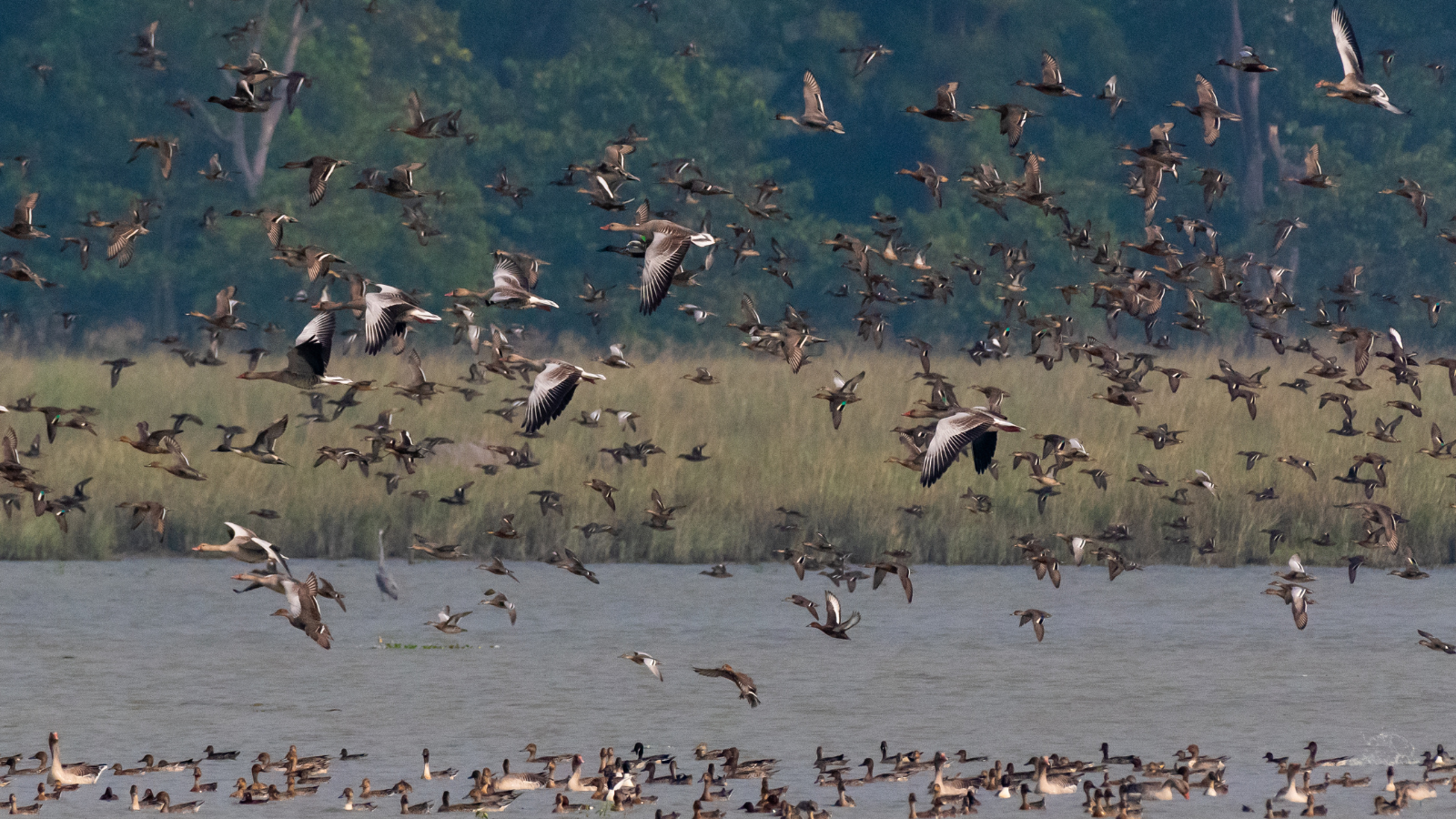 If you feel like the Kaziranga National Park is too far away for you, you can visit the Pobitora Wildlife Sanctuary instead. It is located about 30 km east of Guwahati and is home to majestic elephants and the one-horned rhinoceros. You can easily drive up there and meet the local wildlife. Apart from that, animal back rides are also offered at this sanctuary for a minimal fare. You could also opt for more intensive jeep safaris and experience how Guwahati is a beautiful place.
Timings: The Pobitora Wildlife Sanctuary is open between 6:30 am and 5 pm. 
Entry fees: Your fares will depend on what activities you choose to do and can vary anywhere from Rs 50 to Rs 5000 for Indians and Rs 500 to Rs 25,000 for foreigners.
14. Bask in the diversity of Hajo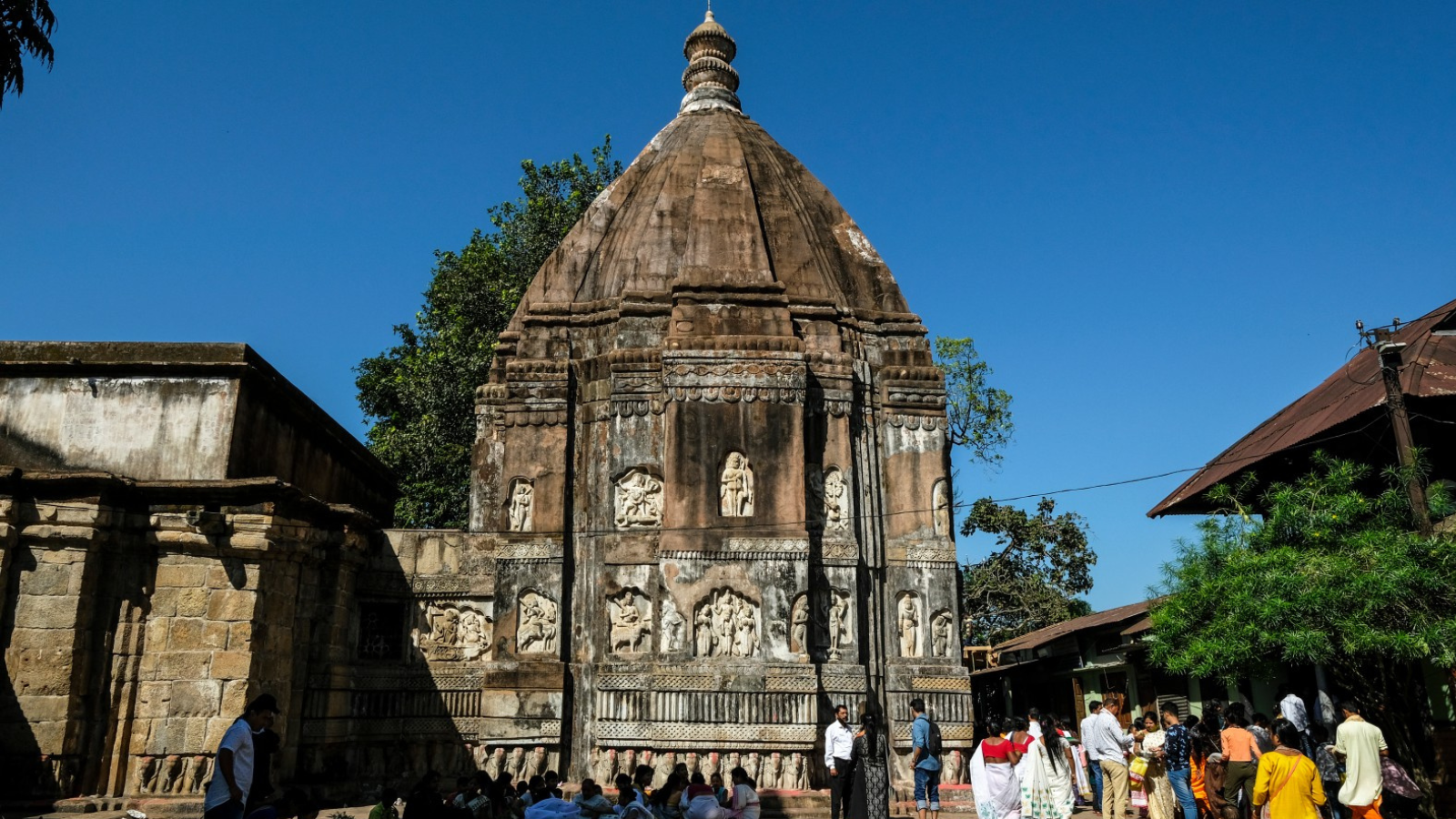 India's cultural diversity is beautifully represented in this ancient pilgrimage centre. Hajo is a place frequented by people from all religions - mainly Hindus, Muslims and Buddhists. It has shrines for Durga, Shiva, Buddha, Vishnu and some important Muslim saints. The architecture and scriptures found there are over 1200 years old. It is also famously known as Panchatirtha. Some of the most important sites in Hajo are the Hayagriva Madhava Temple, Fakuwa Dol and Poa Makkah. To truly bask in India's multitude of cultures, add Hajo to your list of best places to visit in Guwahati.
How to reach: Hajo is about 35 km from the city centre. It is best to take a cab to reach there.
15. Take a safari at Kaziranga National Park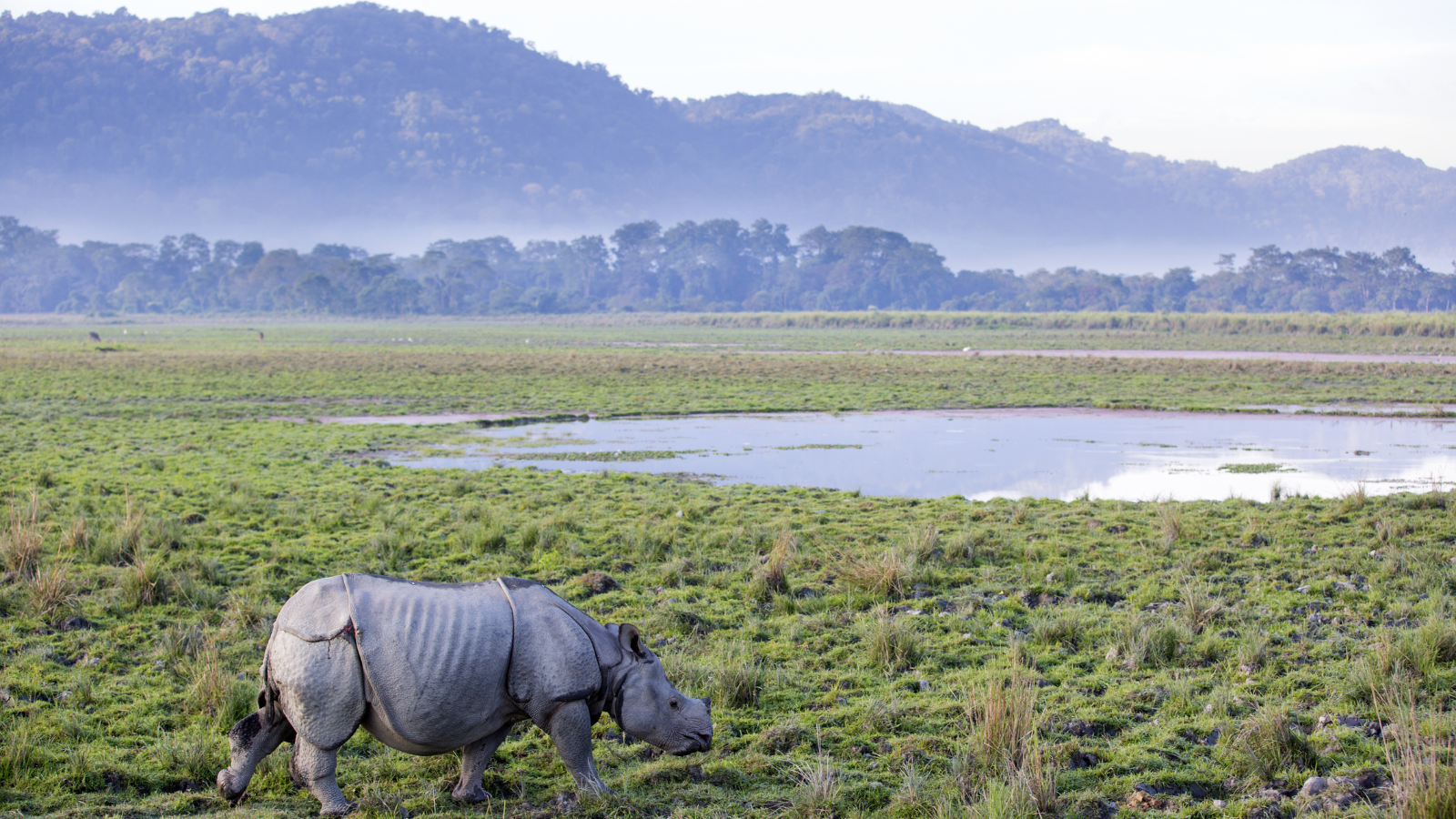 Your trip to Assam is incomplete without a safari in Kaziranga National Park. The UNESCO World Heritage site is home to 70% of the world's one-horned rhino population. Apart from that, you also get to see elephants, water buffaloes and deer lazing about in this sanctuary. If you are lucky, you might spot a stunning tiger too. If you are a true wildlife enthusiast, enjoy spotting rare bird species and discovering unseen flora and fauna. The park promotes some exciting jeep safaris for anyone who might be interested.
The details about Safari timings can be found on the website. Don't leave Assam without experiencing Kaziranga first. It is the crown jewel amongst all tourist places in Guwahati.
How to reach: Kaziranga National Park is about 200 km from Guwahati. You can take a cab to go there which should take about four hours. There are plenty of hotels around that you can book for an overnight stay.
Entry fee: A jeep safari in Kaziranga costs Rs 4,000 for 6 persons and children below 4 years get to come for free. The safari goes on for a duration of 2 hours. The park is open every day between 7 am to 7 pm. The safaris have fixed schedules so it is best to book in advance.
Best time to visit the tourist spots in Guwahati
Contrary to common misconceptions, Guwahati tends to get really warm during summer. The best time to truly experience this city would be late winter, during the months of February to May. If you would like to go on a budget trip to Guwahati, go during the late monsoons and early winters between September to December. Since winters are a time of migration for many species, if you are a bird-lover, prioritise visiting this tourist place in Guwahati during the winter.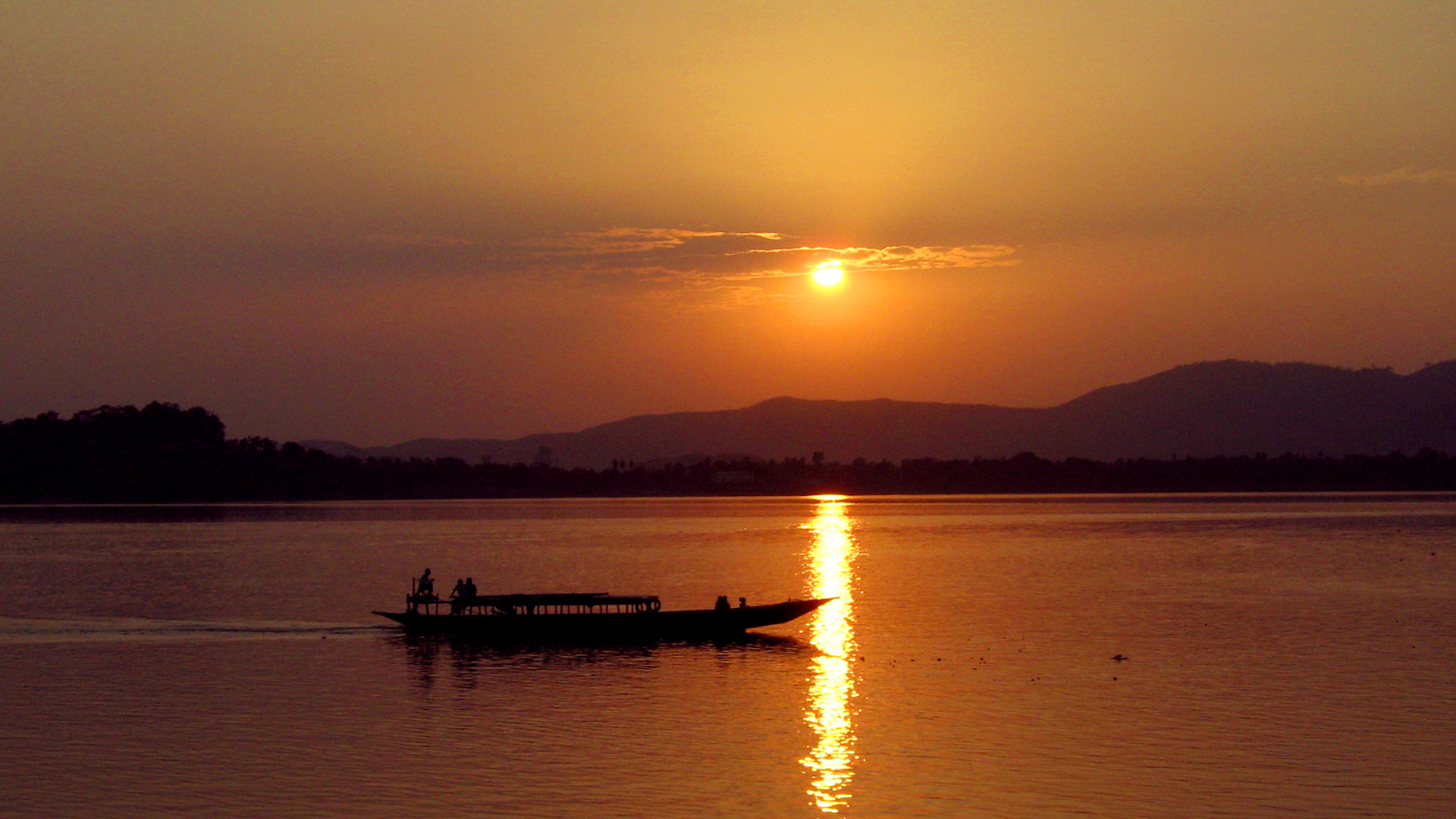 How to reach Guwahati
Guwahati is a fast-growing city that offers several different options for getting there. Visiting all the tourist places in Guwahati isn't difficult. You can take a flight to the Guwahati International Airport (also known as the Lokpriya Bordoloi International Airport). It is one of the major airports in the northeast. However, the airport is on the outskirts of the city so you will have to take a cab to get to the centre. The cab costs about Rs 600 and takes 30 minutes. Make sure to take a pre-paid cab and do not fall for any tourist traps on the way.
You can even take a train to the Guwahati Railway station which is about 5 km from the city centre.
There are plenty of places to visit in Guwahati and you can easily plan a week-long trip to experience this city well. The best clubs in Guwahati are easy to access and you can take a look at all the good cafes in Guwahati for a cosy time too.
Photo: Shutterstock