A LinkedIn survey, conducted post-pandemic, has revealed that almost 55 per cent of India's employed professionals had to cope with stress and anxiety at work as wellbeing measures including mental health support are luxuries many cannot afford.
India however has a wonderful offering for young professionals who to seek a break away from the hustles of life - travel. It is possible to find a peaceful retreat for a weekend of relaxation around every major city, and now with more and more hospitality brands focusing on offering improved holistic wellbeing services, there are many options to choose from.
Detoxification, meditation, yoga retreats and genuine ayurvedic consultation is helping young Indians find ways to make up for an unhealthy lifestyle at home. By positioning India as a centre of Ayurveda, yoga, Sidha, naturopathy, etc. together with the spiritual philosophy that has been integral to our culture, the Ministry of Tourism has come up with specific guidelines for accreditation and licensing of wellness centres in consultation with the department of Ayush.
"I am always on the road, and I realised the problem when my body started giving me signs to slow down," admits Parnashree Devi, a Delhi-based travel blogger. "I visited Naad Wellness on the outskirts of my city and was pleasantly surprised by the way they have built a wellness retreat in the middle of an urban setup and yet it separates the two worlds so seamlessly." 
Naad Wellness offers a wide range of customised therapies and treatments such as the Turkish hammam, Himalayan salt cave, reflexology, various spa therapies, foot massages, and more. "I indulged in daily yoga sessions, several spa therapies, reflexology, guided meditation, and other daily rituals at Naad Wellness. What I loved the most was the salt cave experience which was completely new to me," Devi shared.
Maulik Bhagat, founder & MD of 1000 Island Hotels & Resorts which operates Woods At Sasan, a biophilic retreat in Sasan Gir, Gujarat says, "In this age of escapism, there has been a definite surge in people wanting to connect with nature and have more regenerative and re-invigorating experiences where they can reflect, renew and restore."
Woods At Sasan recently took a conscious decision to manoeuvre and establish itself from a resort offering wellness services to a holistic wellbeing biophilic retreat. Bhagat attributes this wilful choice as driven by their belief in creating experiences that cultivate balance in emotional, physical and spiritual states.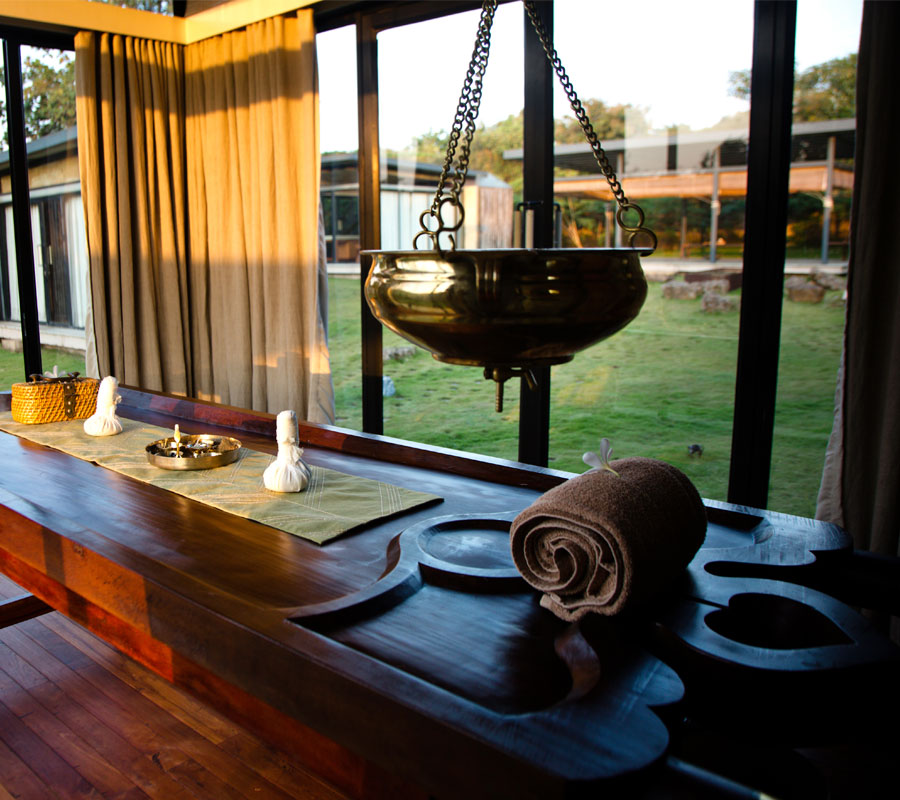 From sattvic food to wellness packages spanning anywhere between three and 30 days, there are plenty of options for every budget category to choose from across India. If complete wellbeing is not your thing, engaging in an indulgent but authentic spa therapy can be explored as well.
Viveda Wellness Village in Nashik makes its guests go through a detoxification program through carefully curated meals before aiding them through a series of wellness programs. Jubin Shah, director at Viveda Wellness highlights that their clientele in the past year has largely been in the age group of 25-35; looking for options to practise a better lifestyle that begins with a push at the retreat. "We have young couples, families with teenage kids coming and spending weeks at times to undergo complete treatment at Viveda. Our in-house doctors consult them on their health problems upon arrival and they can choose therapies and a diet is prescribed for their entire duration of stay. There are guided yoga and pranayam sessions every morning," informed Shah. 
Even influencers are talking about the need for a break and taking it slow. Preethi Parthasarathy, who goes by Peppytravelgirl on social media, thinks a change in mentality has made people more aware.
"The conversation around wellness has grown so much in the past few years, especially more so since we've lived through the worst of a pandemic. Burnout has become so common, with workplace boundaries melting away as WFH took precedence. We've started putting our health first - mind and body - and retreats at popular destinations that offer wellness-focused experiences is definitely a way to do it," she said.
Parthasarathy recently travelled to Andaman & Nicobar and stayed at a new resort by CGH Earth. "It turned into a wellness-focused retreat for me after a hectic work assignment and I left feeling thoroughly taken care of and refreshed simply because of the smaller touches that Tilar Siro offers," she added.
"Treatments at our facilities work at several levels, starting with identifying and addressing the root cause of the illness, Ayurveda therapies and herbal medicines to aid the healing process, yoga and meditation to supplement the therapies, and an Ayurvedic diet prescribed for each individual based on their doshas and medical conditions. The focus is on getting to the source of ailment or the disease and treating it, and not merely on addressing the symptoms that manifest," shared Mridula Jose, vice-president - marketing, CGH Earth Experiences.
As international travel resumes, India is ready to welcome the swarm of guests looking at wellbeing options. "We believe in a modern expression of time-honoured ancient wellbeing knowledge based on Eastern philosophies, including yoga, Ayurveda, reiki, sound healing, Tai Chi, healing art," added Bhagat. 
CGH Earth Wellness offers holistic healthcare based Ayurveda, naturopathy and yoga. The brand has NABH accredited healthcare facilities for curative and well-being programmes - Kalari Kovilakom & Kalari Rasayana are healthcare centres for Ayurvedic healing and Prakriti Shakti is a clinic for natural medicine, all located in Kerala.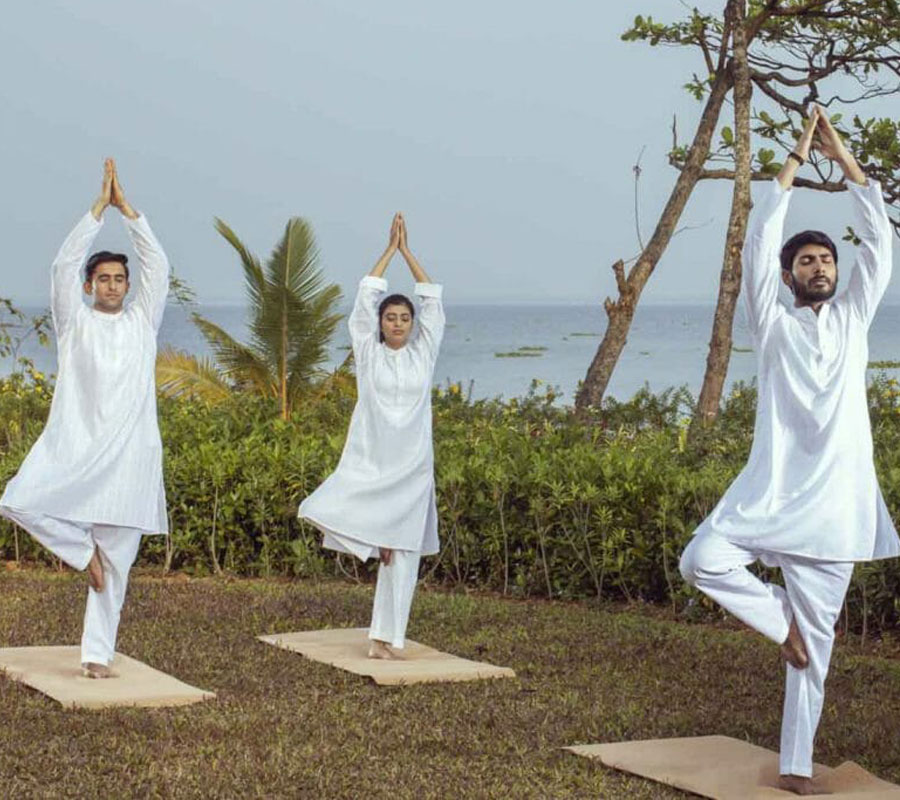 Amal Tamara in Kerala applies the unique concept of 'Chikitsa Chatushpada' - a tenet of Ayurveda focused on centralising healing in the synergy of four forces: physician, patient, therapist and medicine. 
Here are some of the best wellness retreats and spas to experience a healthy holiday in India.
Retreats:
Goa - Mercure Devaaya Retreat, Divar Island

Maharashtra - Viveda Wellness Village, Nashik; Atmantan Wellness Resort, Mulshi

Karnataka - SwaSwara by CGH Earth,Gokarna; Soukya, Bengaluru

New Delhi - Naad Wellness Centre

Uttarakhand - Ananda In The Himalayas, Rishikesh

Tamilnadu - Svatma, Thanjavur; Mantra Koodam, Kumbakonam
Spas:
The Imperial Spa - New Delhi

Shine Spa & Salon - Sheraton Grand Chennai Resort & Spa

Vaidyashala - Evolve Back Coorg

Kaya Kalp Royal Spa - ITC Hotels (Agra, Goa)

Jiva - Taj Bekal Resort & Spa, Kerala
Photo: Shutterstock; Featured brands