Picture this. We're at the airport, getting ready to board. And no one can find the boarding passes. The parents are fishing in every nook and crevice, rummaging through assorted bags and pockets. Huffing and puffing to the security for a new set, I return to find the crumpled errant passes the hands of beaming parents, which were concealed in a now-mysteriously apparated pouch. Welcome to family travel.
Travelling with the whole caboodle, be ready to deal with bored, cranky and hungry companions. On top of that, the pandemic too has changed the entire travel dynamics, bringing an added element of safety, where you need to be extra cautious. These tips which will ensure your multi-generational vacation goes swimmingly.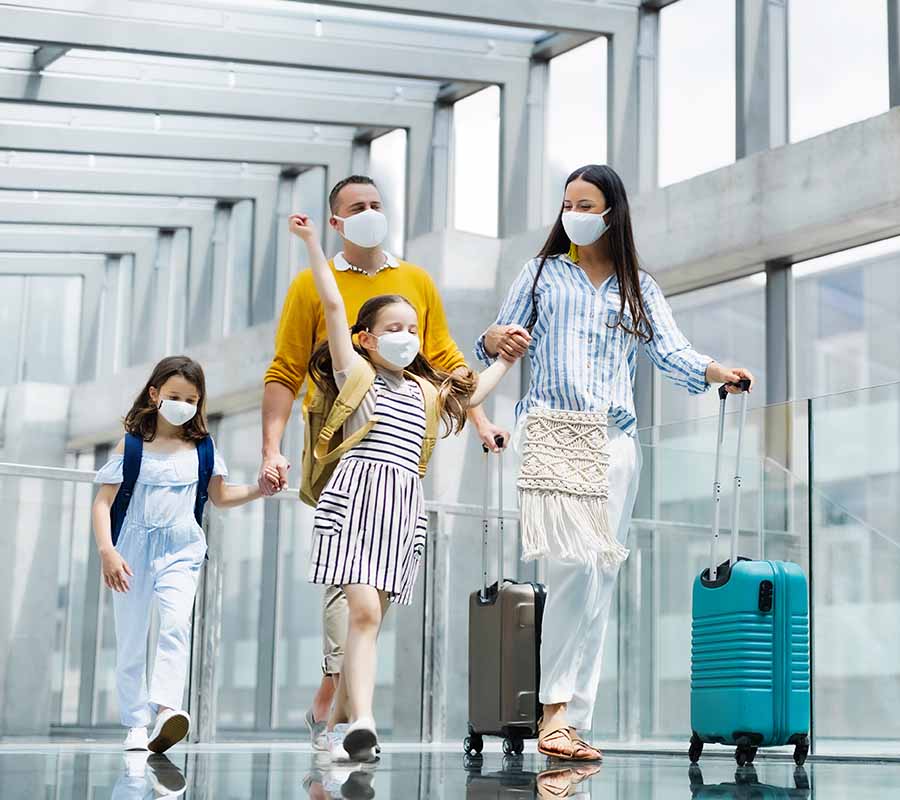 1. Comfort over cost: 
The correct seat is imperative. Preferably the aisle seat, close to the bathroom (but not so close you can hear people flush). If budget permits, book premium seats for long-haul flights (or business class if you have the dough). Digital strategist Serena Vora Chandra books the meet & greet Pranam services at Chhatrapati Shivaji Maharaj International Airport (CSMIA), Mumbai, so that her sexagenarian parents have a seamless travel experience when they travel alone. When required, pre-book a wheelchair or a bassinet with the airline while reserving seats. Plus, assist elders and children in filling lengthy self-declaration forms, whenever it is possible.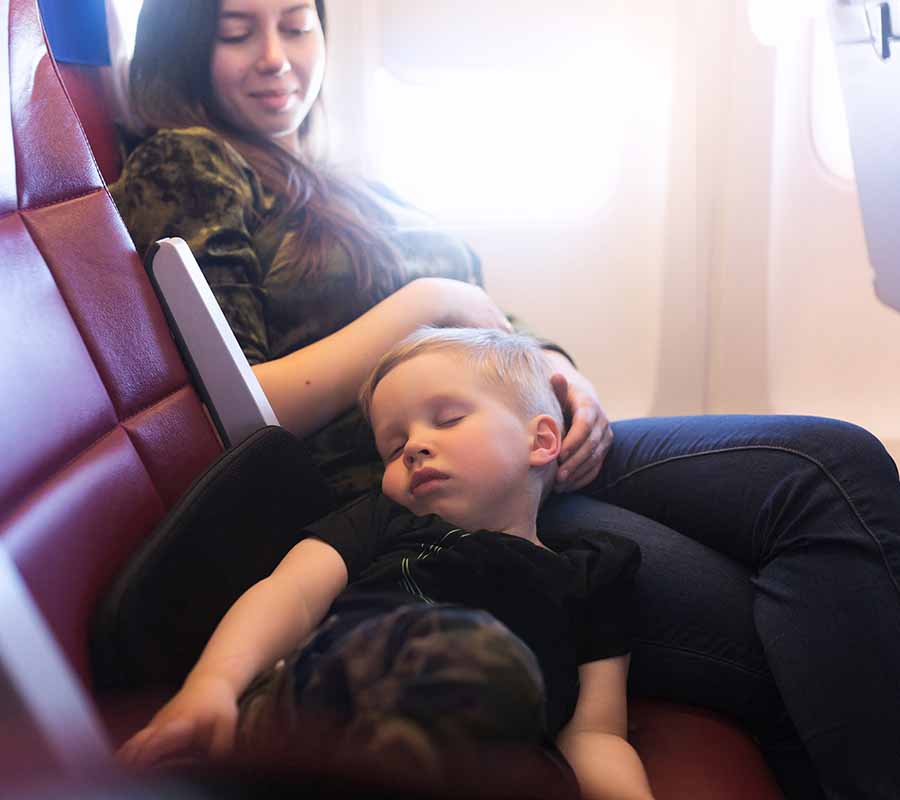 2. Travelling with toddlers: 
Mihika Pai, a consultant and a mother to a toddler says that airlines and hotels are very well-versed with an infant's needs, right from providing bassinets and sanitising bottles to providing child friendly-meals and creating activities for them. Breast pumps, formulas, and bottles can all be carried on airlines. "You need to prepare for every contingency," recommends Pai, who, in a handbag, carries extra clothes for herself and her toddler, along with extra diapers, formula, bottles, etc. in case the flight is delayed.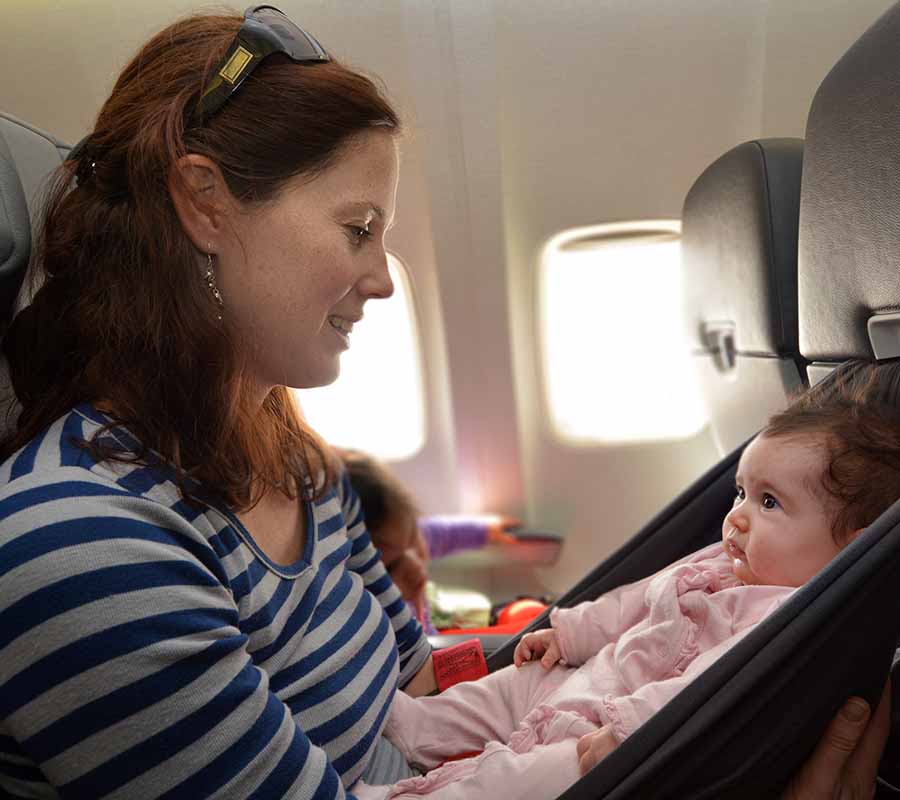 3. Always travel with insurance and prescriptions:  
With the pandemic continuing, this is especially important, even if there is no requirement. Travel insurance covers accidents and sickness, cancellations, hospitalisation, delays, emergencies, etc. Make sure it extends a few days beyond your actual travel schedule, in case of lockdowns, which lead to the disruption of the flights, you have enough cover for exigencies. Vora Chandra also checks with the family doctor and carries relevant prescriptions when travelling with her parents (a procedure to be followed for children too), ensuring every possible medicine is packed. Pai adds mothers need to check with their pediatricians for relevant vaccinations too before they travel with a child. Though masks are not mandatory anymore in several regions, carry your own supply of masks, sanitisers and soaps. 
4. Choose the hotel carefully: 
Modern smart luxe hotels have no busboys to cart around your luggage, no golf carts to ferry you around from your back-in-the-tropical-boondocks room, and sacrilege, no room service. If you're travelling with toddlers or adults, steer clear away from these do-everything-yourself hotels or B&B, which suck out the fun from a languorous holiday. Also, while selecting rooms, choose them in the main block, rather than something two miles away. Leave those for the honeymooners.
5. Location, location: 
Keep walking to a minimum when going on a family holiday. That includes resort hotels with a lot of steps and wide acreage without the convenience of buggies. With parents and young tots, choose something in the city centre so that you're not in the middle of nowhere while hunting for a clean toilet. Essential facilities should be easily accessible.
6. Choose activities carefully: 
When travelling with the whole gang, you need to pick activities which everyone can participate in. When travelling with boomers or babies, booking a day of zip lining, bungee jumping and other age-inappropriate activities is just mean, but so is hanging out in museums the whole day boring. Find a common ground where everyone enjoys at least part of their day.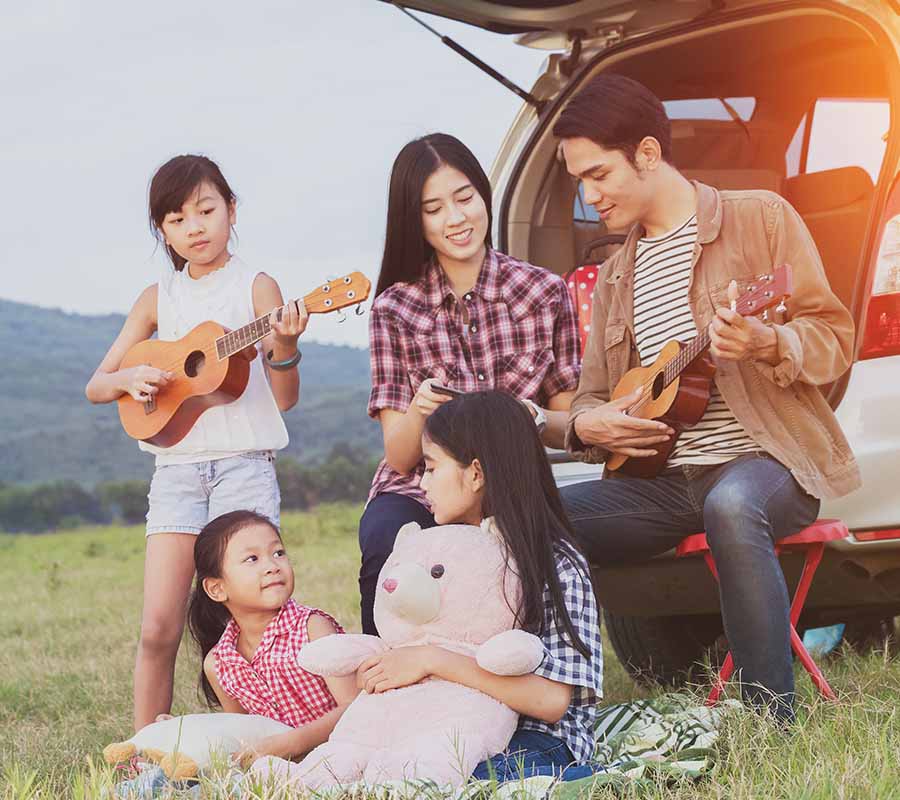 7. Carry snacks: 
On their last 10-day holiday, the parents carried six packets of Vita-Marie digestive biscuits. Having travelled with theplas and snacks myself on foreign trips, I make sure when I travel on family holidays the snack bag is brimming with teas, digestives, farsan, masalas, you get the drift. No one is grumpier than an adult or baby who doesn't get their nibbles of choice. 
8. A travel checklist: 
The father has a sneaky habit of carrying five pairs of shoes with him every holiday. The tendency to overpack is very real. A lot of destinations offer laundry, so overpacking isn't necessary. Keep a travel checklist so that everyone knows what they have to carry and don't end up with three tubes of toothpaste and no pajamas.
9. Keep a sharp eye on everyone: 
While visiting Pompeii, the father disappeared into the ruins, lost for nearly a quarter of an hour, not to be seen or heard from till he ambled out in the sunset wondering what the fuss was all about. Make sure parental and children's phones are working and charged (and they know how to use them), meeting points are photographed and clearly explained and everyone is carrying the address card of the hotel. Extra money should be stashed in socks, hidden belts, and zippers, etc. for emergencies.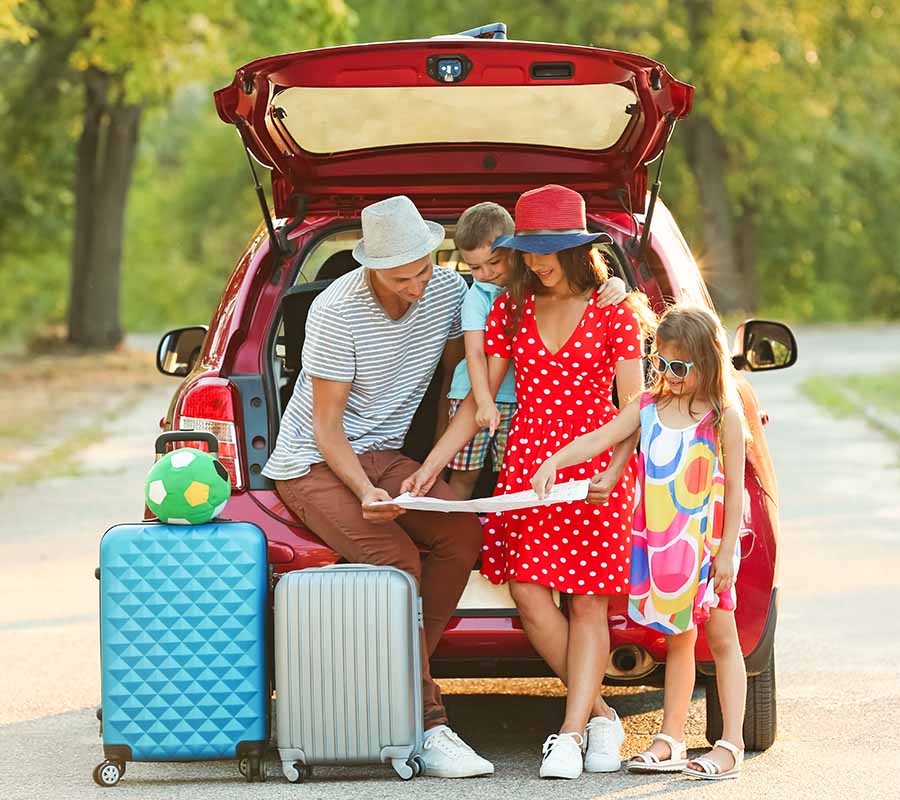 10. Chart a sane itinerary: 
Ticking off ten cities in as many days is passé. Immersive holidays are best suited to family travel where everyone can soak in a destination and have time to also do what they want to in their spare time. Don't keep super-packed schedules – the afternoon nap time is sacrosanct. Also, keep morning departures and late nights to a minimum. Rushing around is good for no one's blood pressure.
11. Someone needs to be in charge: 
Forgotten glasses, lost boarding passes, and misplaced money, there needs to be one person (you) who rallies the troops together so they don't leave anything at check-in or forget in which pocket the money is actually stashed in. 
12. Bond as a family: 
Family travel can be a lot of fun, so make sure everyone sits together at some point whether to enjoy a meal or a sunset. These moments are precious, so make the most of them.
 
Photo: Shutterstock