Rajasthan is a tourist's wonderland. The state has an endless expanse of joys to offer for practically everyone—apart from perhaps the beer-seeking beach aficionados who flock to Goa. Yet, when you talk about Rajasthan, the little village called Bijapur in Pali, western Rajasthan, doesn't always come to mind. That's exactly what a hospitality upstart is trying to change with Bijapur Lodge—which pivots itself as a gateway to leopard-spotting, birdwatching, and a sky full of stars.
A "wild" thrill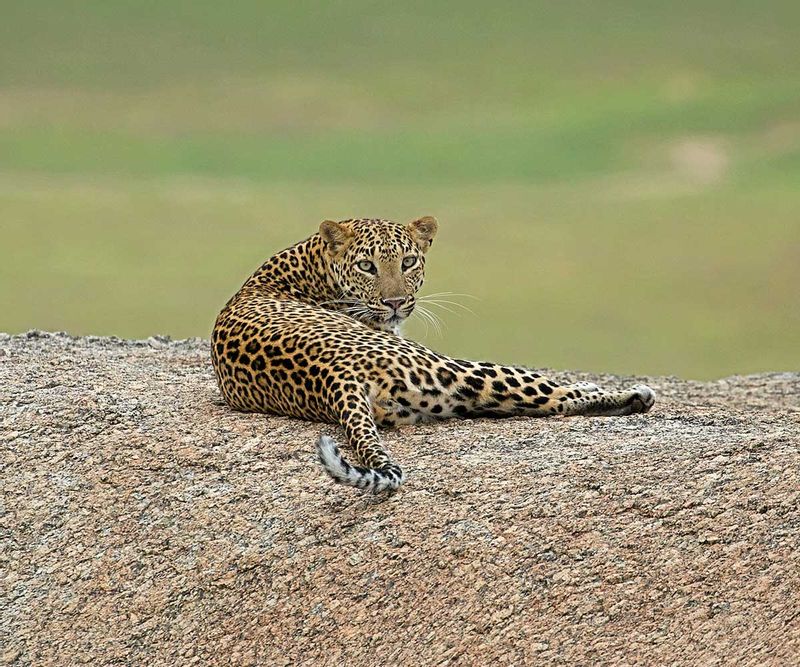 Tourism upstarts based on spotting exotic wildlife is not a new concept—but often, such a promise may not always deliver what you've been promised. "We actually have a 100% record so far in spotting leopards, so you may have to be exceptionally unlucky to not spot even one," says Vikramaditya Singh Rathore, the founder and owner of Bijapur Lodge.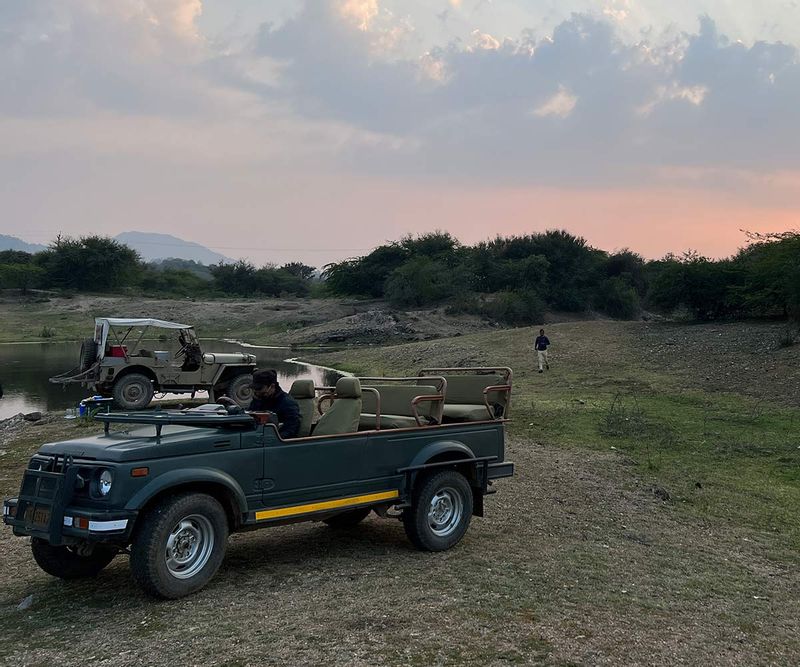 This, though, does not prepare you for the surprisingly racy sunrise safari that Rathore and his team takes you through. Perched on one of the property's customised rides—a glorious, open-hood Maruti Gypsy—you race along non-existent roads and into the wilderness. Before you know it, you're on hilly terrain—climbing 60-degree inclines as if the Gypsy was an all-guns-blazing Range Rover Defender.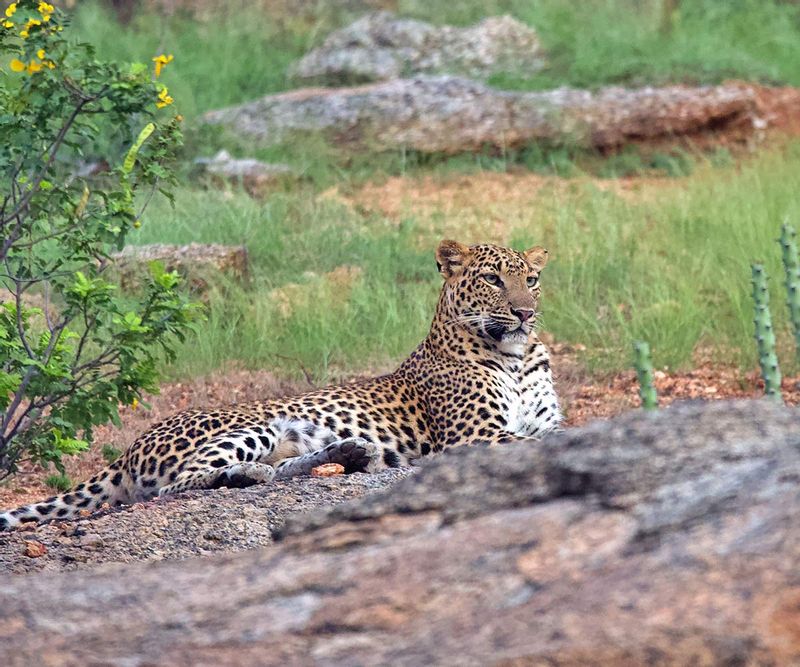 The thrill lies in this ride, where you're chasing the stars of a pre-sunset sky, and perch yourself atop a hill with the headlights turned off. Beams of spotlights from the hosts scan the opposite face of the hill for a leopard. Instead, we bump into a friend whom even the hosts didn't expect. "That's a rusty-spotted cat," exclaims Rathore. He says that this is the first time that he's seen one.
"I've been a native of Bijapur, but in all of my time exploring the hills and forests here, I've never, ever seen a rusty-spotted cat before," Rathore says.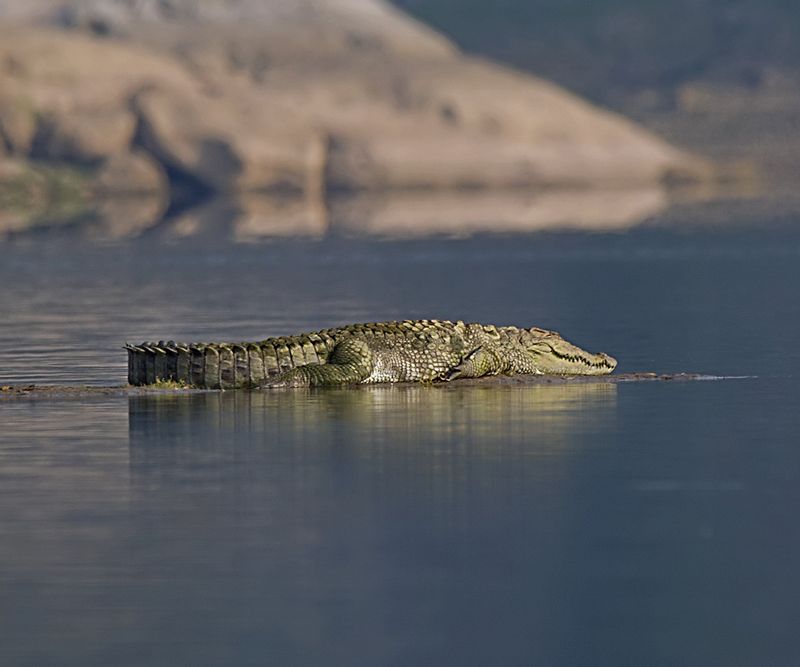 About a couple of hours later, sure enough—we spotted a pair of leopard cubs playing atop a hill cliff. On our way back from the safari, we spent an hour spotting birds near the Jawai dam. From pairs of ruddy shelducks, hoopoes, and drongos to bar-headed geese, grey herons, and even cormorants.
It's this that sets the Bijapur experience apart. You come for the leopards, but stay for much, much more. That the hosts are experts at bird-spotting is an added bonus, for it gives you the impetus to see the place with a different lens.
And then, there's the Bijapur Lodge itself. Rathore and his managing partner, Vishnu Vardhan, state that they aren't competing to offer the most luxurious room in the business of luxury getaways—not even for the niche location that they're at.
That's admittedly a risky outlook to invite guests on, but they haven't skimped on the comfort quotient.
A place to unwind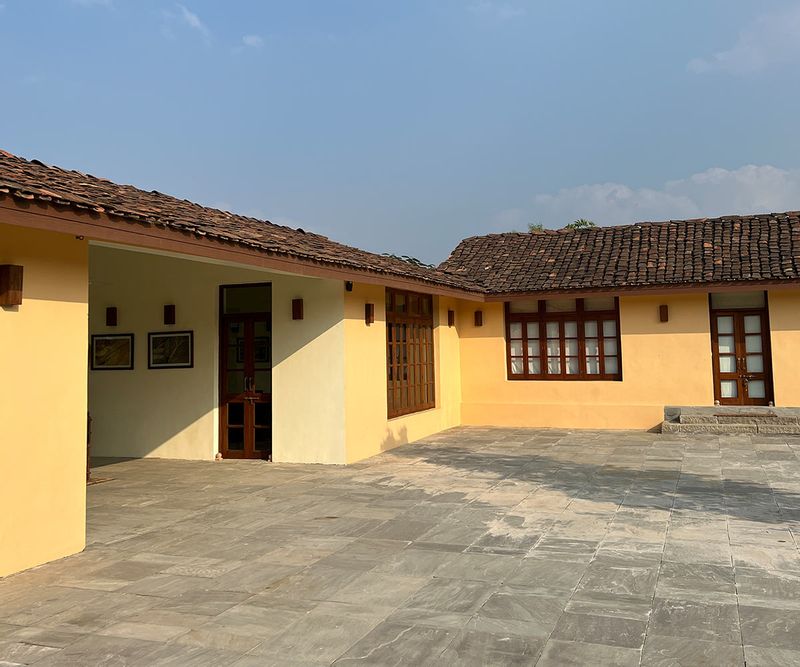 The six-room property has plenty of room for expansion, and the rooms themselves are massively spacious. They give you the sense of space, and the warmth of the well-appointed interiors make you feel at ease. It's a space that Vardhan says he wants to be seen as one where you come, and do nothing.
There's a library at hand, which Vardhan and Rathore are building upon. The courtyard invites you to sit with a glass of wine, and unwind. This is a place that truly believes in their motto of wanting their guests to come disconnected. In fact, Vardhan says that at one point, they even contemplated not having Wi-Fi connectivity at the property, but recognised that there's clearly a case to be made for people to come and work from the Lodge.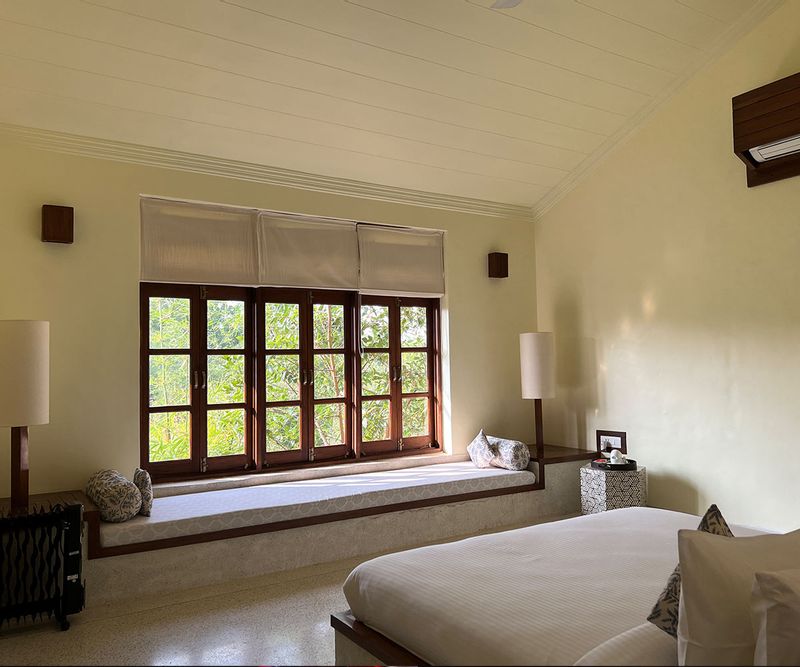 In the end, the key takeaway from Bijapur Lodge is the overall experience. You come to spot leopards, but you realise that this isn't it—the hill drives in open safari vehicles, the expansive bird-spotting, the moments of doing nothing, and to top it all off, the massive, starry stretch of inky blue sky, which has become increasingly rarer in cities (cue, pollution).
A bespoke getaway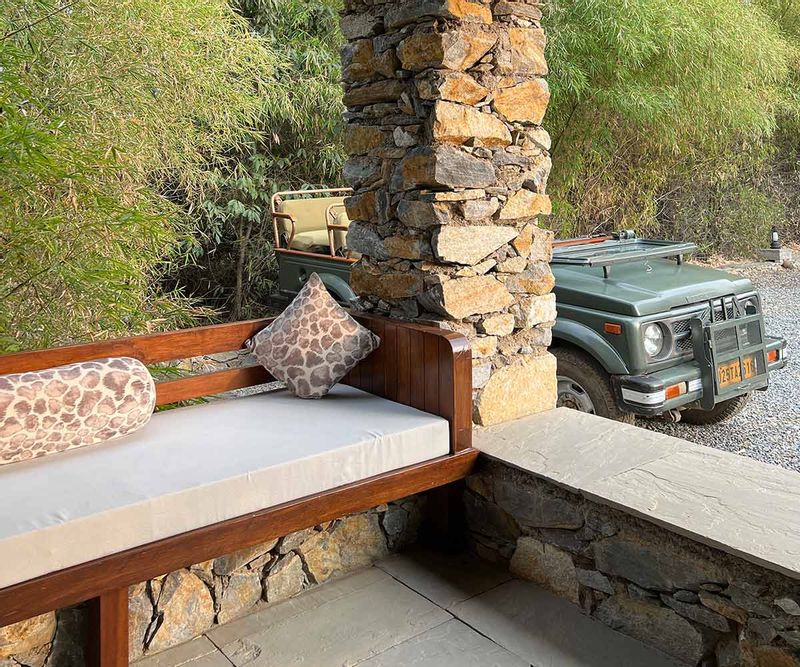 The Bijapur Lodge has the air of urging you to demand a bespoke experience. It's a canvas template where the hosts are happy to meet your idea of an unconventional luxury holiday experience. It's not too disconnected, at about two and a half hours from the closest airport, Udaipur.
And yet, it is. Away from the hubbub, you witness a quaint place where nature is left to thrive on its own. It's a holiday that's particularly relevant, given the skeletal rigours that the pandemic has revealed of mankind's increasingly metropolitan existence.
---
Photo: Vikramaditya Rathore; Vernika Awal