Six months ago, this might have seemed unthinkable. I'm at Bengaluru's newest luxury address and slurping a cup of Pu-erh tea from the Yunnan province in China. For the uninitiated, this slurping might be tantamount to bad table etiquette.  But ask any tea connoisseur, she or he will tell you that this technique allows you to mix more oxygen in your mouth, so you can pick up the aromas better. 
Located in the heart of one of Bengaluru's most planned green zones, the new Leela Bhartiya City Bengaluru, Hotel Convention Centre And Private Residences, is the latest addition to The Leela Palaces, Hotels and Resorts portfolio. The last 20-odd months have been uncertain for the hospitality sector—we can't remember the last luxury hotel debut in Bengaluru. So, we went for a sneak preview of this shiny new hotel before its official debut on October 18, 2021. 
Here are the five key experiences to immerse yourself in at The Leela Bhartiya City Bengaluru:
1. Staycation proof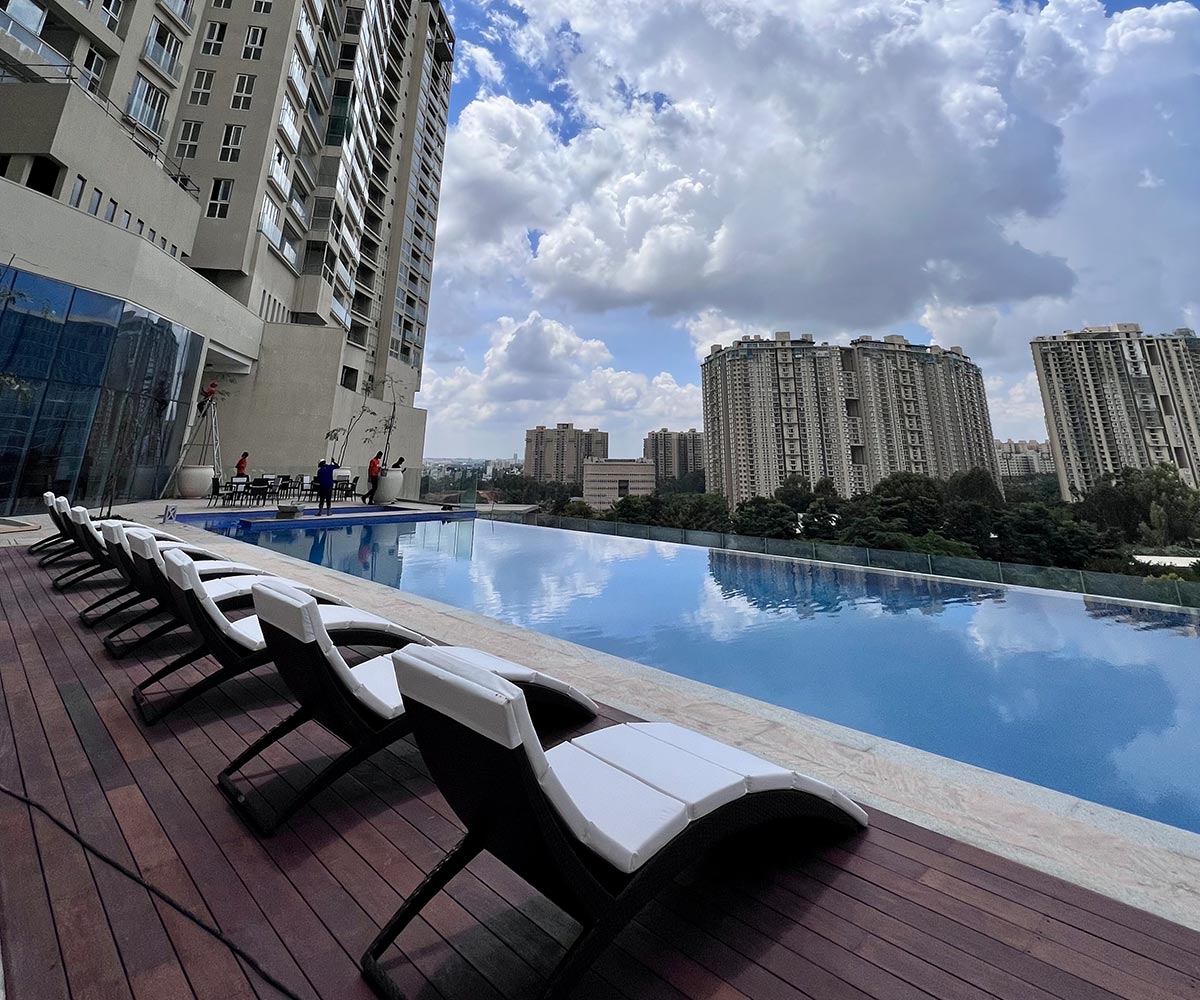 This urban oasis is nestled in Bhartiya City, spread over 125 acres. Snehdeep Aggarwal, who envisioned this green township, sought inspiration from his travels to European cities. The Leela is part of an integrated township that also includes workspaces, residences, and a vibrant mall. The hotel is less than 30 minutes away from the Bengaluru airport and 45 minutes from downtown. If you're checking in here for the weekend, there's enough to keep you engaged within the confines of Bhartiya City. The rooms have a more relaxed vibe, a detour of sorts from the trademark opulence that we've come to expect in Leela Palace hotels.
2. Private dining experience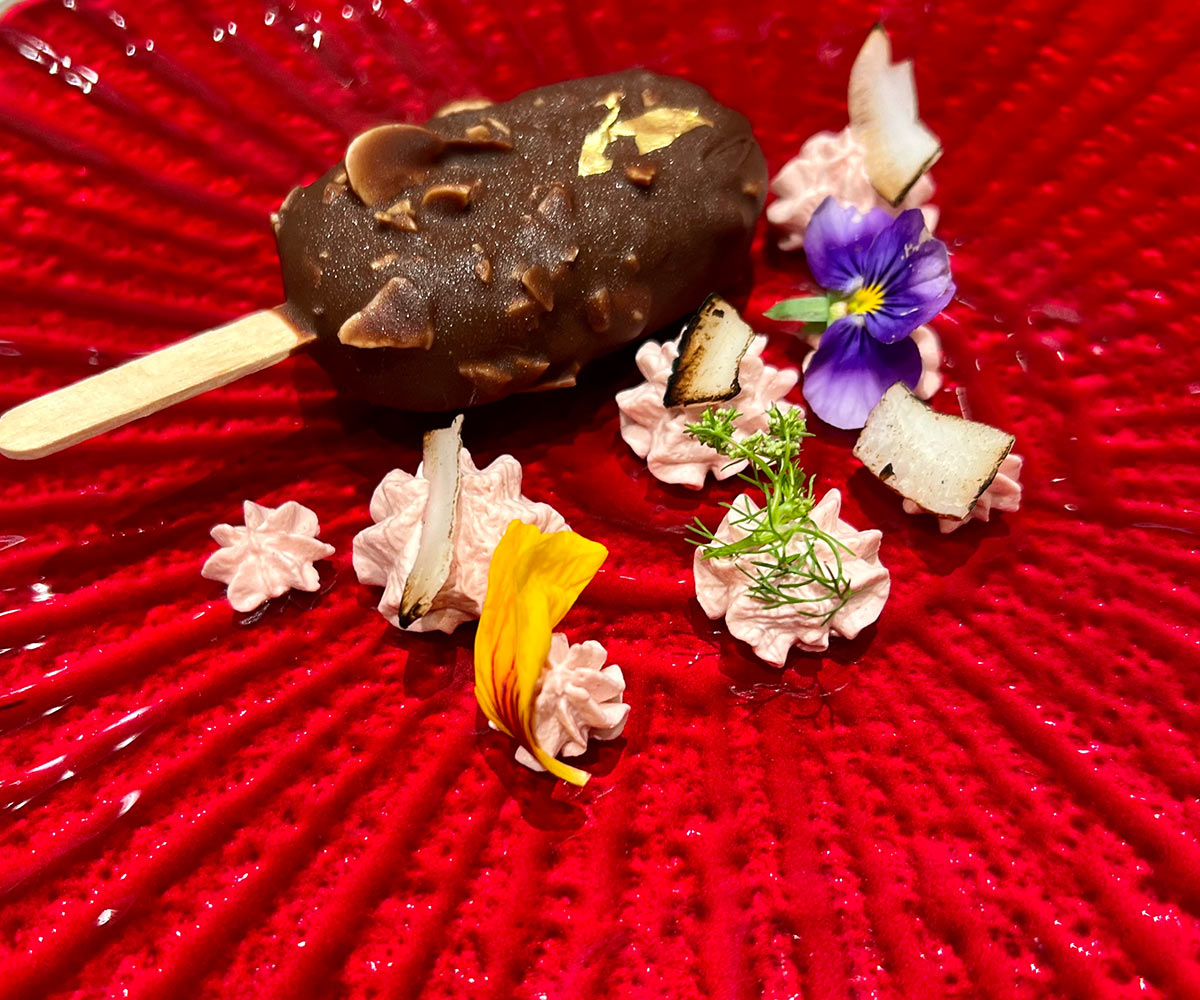 We are excited about Falak, the hotel's upcoming rooftop dining experience that will redefine Indian fine dining in Bengaluru. Veteran chef Farman Ali will helm this intimate restaurant with 360-degree views of the city and Nandi Hills. Our favourite F&B space here is Lotus Oriental that focuses on contemporary Asian cuisine. Located at the edge of the pool, this casual restaurant is perfect for a lazy weekend lunch with Asian-inspired cocktails. Chef Eliyaz takes centre stage at Quattro, the hotel's all-day diner where you can opt for a special tasting menu with a modern, almost audacious take on Italian cuisine with stellar wines from Karnataka in a private dining room.  
3. Turn back the clock at Library Bar
The contrast with the shiny glass and steel structures in Bhartiya City couldn't get starker. The Library Bar is a throwback to a different age, a colonial-era bar that's intimate, where you're likely to sip on a rare single malt than a trendy craft beer. But this is Bengaluru and appearances are not everything. While the bar's forte is its exhaustive whisky menu (there's everything from Islay Malts to refined Japanese whiskies), the team isn't shy to experiment with progressive cocktails. Sagar, one of the talented mixologists has created a unique cocktail with Old Monk that we think has to be dubbed 'Namma Ooru Baileys' (Kannada for 'Bailey's from our town'). It's a clear case of 'imitation is the best form of flattery'.
4. Ride like the wind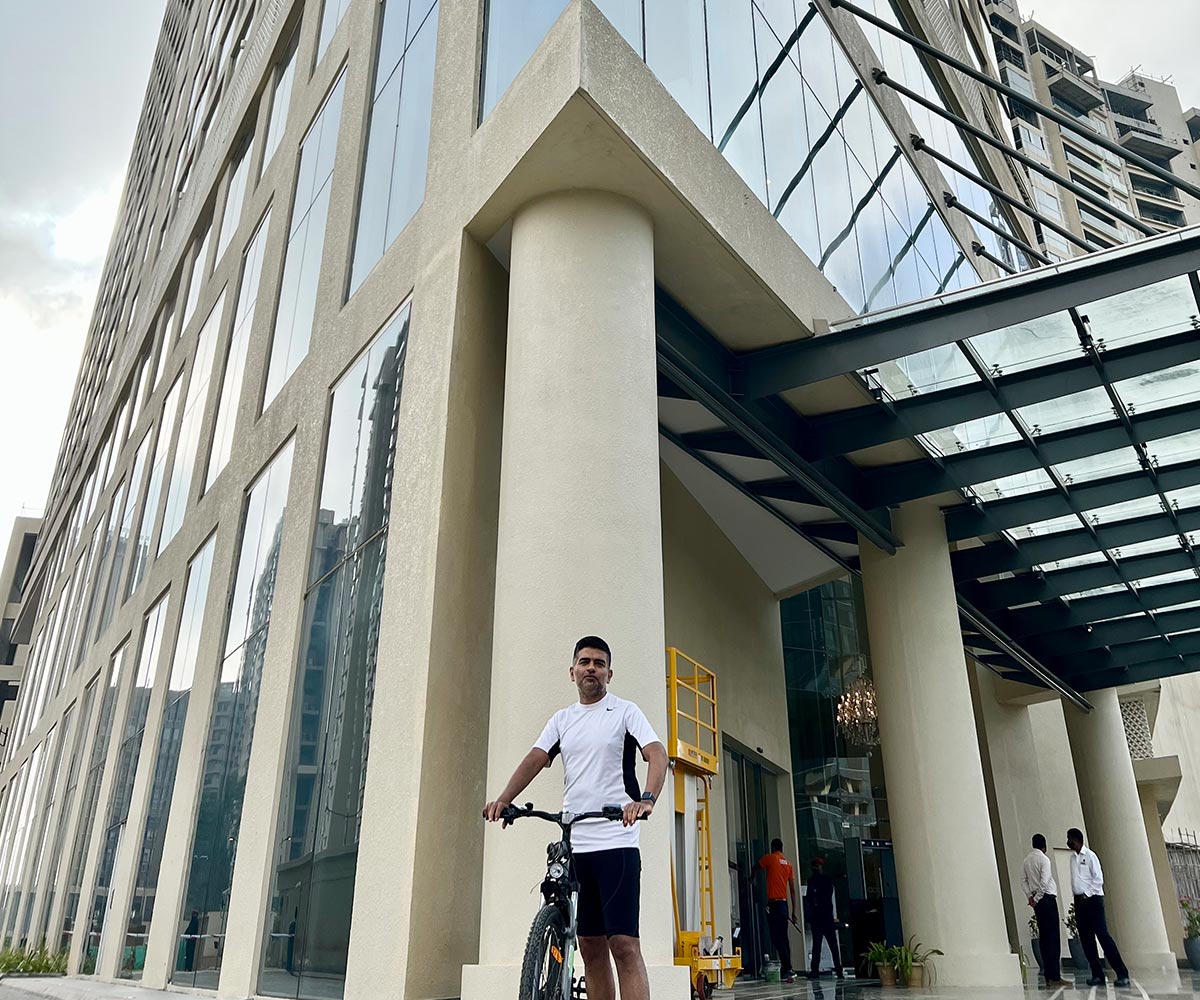 While you might be tempted to lounge at the pool or save your spa day (the hotel's Amaris spa will debut soon) for your staycay here, we would urge you to strap on a cycling helmet and experience Bhartiya City and beyond. The hotel will put you on the saddle—they have their own fleet of bicycles(remember to carry your own helmet and cycling gear), with cycling routes that can take you as far as Nandi Hills if you're a pro. The leafy surrounds and cycling paths around Bhartiya City are equally suitable for a morning run. I savoured a delicious Karnataka breakfast (do try the thatte idli) after my ride; you could say I earned it.
5. Take tea in the afternoon
Place yourself in the expert hands of Mousumi—their tea sommelier—and take a trip around the world through a tea flight (no quarantine restrictions for this international departure!). The hotel's high-tea ritual is a throwback to when Bangalore was a colonial garden city and where life moved at an even slower pace than the city's infamous traffic. I tried a tisane with a hibiscus infusion and one of my favourite Chinese teas as part of my tea tasting experience. The three-tier high-tea stand is part of the ritual. Don't forget to dab some clotted cream on their expertly done scones. 
You can book a stay at The Leela Bhartiya City Bengaluru for Rs. 8,000 per night plus taxes.
Address: 6/2, Thanisandra Main Rd, Devin Paradise Enclave, Tirumanahalli, Bengaluru, Karnataka 560064
Photo: The Leela Palaces, Hotels and Resorts