Wildlife sanctuaries offer a wide variety of flora and fauna to tourists. These parklands attract a lot of visitors every year thus helping our nation's economy flourish. Right from waking up early in the morning and going on a jungle safari to exploring the different kinds of flora and fauna—visiting a national park is a lifetime experience. Jim Corbett National park is one of India's most visited national parks of all time, and one that you must visit. 
Known for its legendary history, it is named after Jim Corbett, a British hunter who hunted down a number of man-eating tigers and leopards in India. The Jim Corbett National park, Uttarakhand, is ideal for experiencing a wildlife safari with your family. Founded in the year 1936 and called Hailey National Park, this wildlife sanctuary is one of India's oldest and most prestigious national parks. It is also recognised as the place where Project Tiger was first launched in 1973.  Spreading over an area of 520 square kilometers, its landscape consists of hills, marshy depressions, riverine belts, grasslands, and a large lake. It is amongst the few tiger reserves in India that allows overnight stays in the lap of the national park.
Tourist zones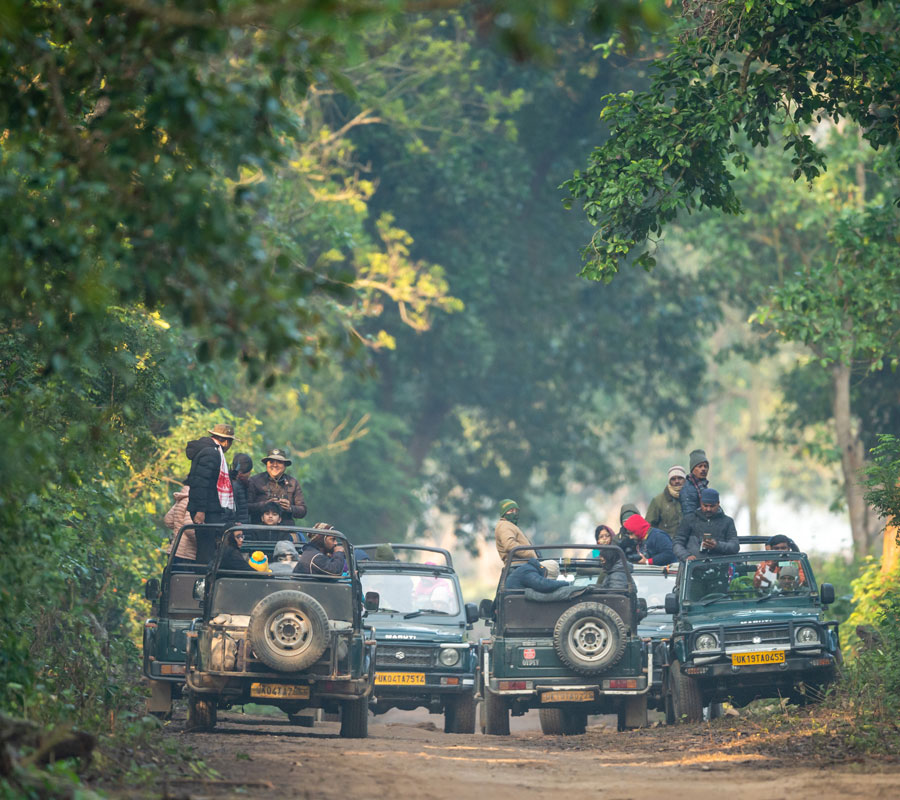 In order to promote tourism in the Jim Corbett region, the place has been divided into five different zones. They are named as buffer or core areas where tourists can be a part of the wildlife. Here we decode the different zones at Jim Corbett: 
AldoRead0
Bijrani Safari Zone: This zone is a very popular tourist's hub because of its scenic beauty and open grasslands. 
2. Jhirna Safari Zone: This is another important tourist zone and is situated at the southern edge of Jim Corbett National Park. It is well known for exclusive tiger and sloth bear sightings.
3. Dhela Safari Zone: This is a new eco-tourism zone in the region that became a part of the tiger reserve zone in November 2014. This is the only area in the reserve's buffer zone open to tourists. The zone attracts large number of tourists because of its abundant flora and fauna. This zone is also open to tourists all year round.
4. Dhikala Zone: This zone is the most visited for jungle safaris in Corbett National Park. It is also known for the best sights of exotic fauna. A night stay inside the Dhikala Tourism Zone is highly recommended for all wildlife enthusiasts.
5. Durga Devi Zone: It is located on the north-eastern boundary of the parkland and is a heaven for bird lovers. 
How to reach Jim Corbett National Park 
Ramnagar is the best approach to reach the parkland. The city is well connected by roads and railway and you can reach the town via major cities such as Delhi, Moradabad, Nainital, and Bareilly. 
Animals at Jim Corbett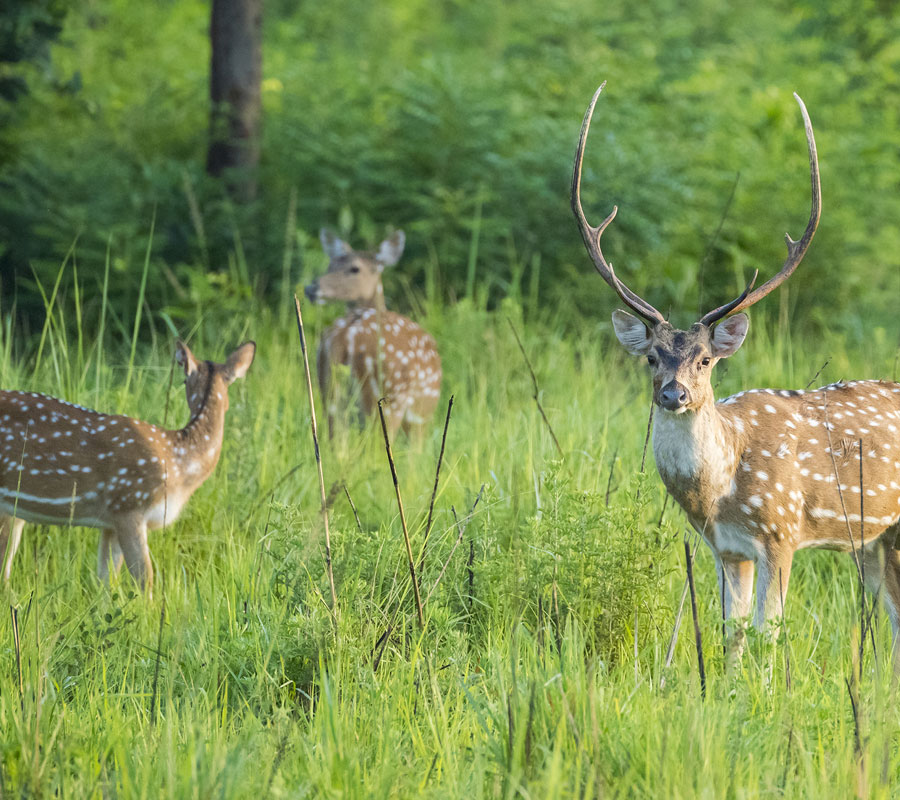 Tiger, Asiatic elephant, sloth beer, spotted deer, sambar deer, barking deer, wild elephant, crocodile, jackal, Indian langur, and grey mongoose are some of the animals you can spot at this parkland.
AldoRead1
Safari expedition
Nothing is more amazing than a breathtaking jeep safari in the Corbett region. With a massive area, the park comprises of hills, marshy lands, lakes and massively spread grasslands. Obviously, you can't walk around on foot and cover the vast area—that's why you need to opt for a jungle safari ride. Intriguing nature of the wildlife never fails to amaze the tourists and explorers every time they visit. To help the tourists for the same, a tourist official is being given.
Timings
You can visit the massive flora and fauna of the parkland both in the morning and in evening. 
Morning: 5:45AM -9:15AM
Evening: 3PM -6:15 PM
Complete information of the guests is required for booking a jeep safari at Jim Corbett online. A maximum of 8 visitors are allowed in a single jeep safari in Corbett National park. The Jeep Safari is planned according to the availability and timings of the animals wandering in the park. Well, if you are lucky, you may encounter the most magnificent animal at the park, the Bengal tiger.
Just a glimpse of these animals can prove to be a life-changing experience. When you hop on that jeep, the chilly winds wake you up, forcing you to enjoy every moment of the safari in Corbett National Park. So, it should definitely be on your bucket list for the next long weekend! 
Photo: Shutterstock