There's beauty amidst ruins, and Hampi bears the testimony of it. The beautiful monuments falling to pieces have a story to tell that draws thousands of historians, architects and travellers from across the world every year. Hampi which is now popular as hippy paradise was once the capital of the Vijayanagar Empire with a thriving civilisation. It houses more than 1000 temples and monuments and is a part of the UNESCO World Heritage Site - one of the most visited tourist attractions in India.
Best time to visit Hampi
Winter months ranging from October to March are considered to be the best time to visit Hampi. Summers get really harsh, especially in May and June, so it's better to avoid them. However, If you can't make it during winters, you may visit during the monsoon to witness the gorgeous monuments of Hampi surrounded by lush greenery.  
How to reach Hampi from Bengaluru
The nearest airport to Hampi is situated in Hubli, which is 3.5 hours drive away. If you wish to travel via train, you can take the overnight train from Bengaluru and get off at Hospet, which is a 30 mins drive from Hampi. To go by road, you can take the Karnataka tourism bus till the Hospet bus station, which is a six-hour journey.
Bengaluru to Hampi routes
Now there are three routes from Bengaluru that lead to Hampi:
First, you can take the Chitradurga - Hospet route, which takes around seven hours to reach. On the way, you can visit the Chitradurga fort and the Tungabhadra dam for some spectacular views. 
Second, is the Tumkur-Hiriyur-Challakere-Rampura route with a similar travel time, and you can visit the Ajjanagudi temple and Daroji sloth bear sanctuary. 
Or you can take the Lepakshi-Anantapur-Bellari route so you can visit the Veerabhadra temple, Bellary fort and Hampi hippie island.
Top 5 attractions of Hampi
1. Sree Virupaksha temple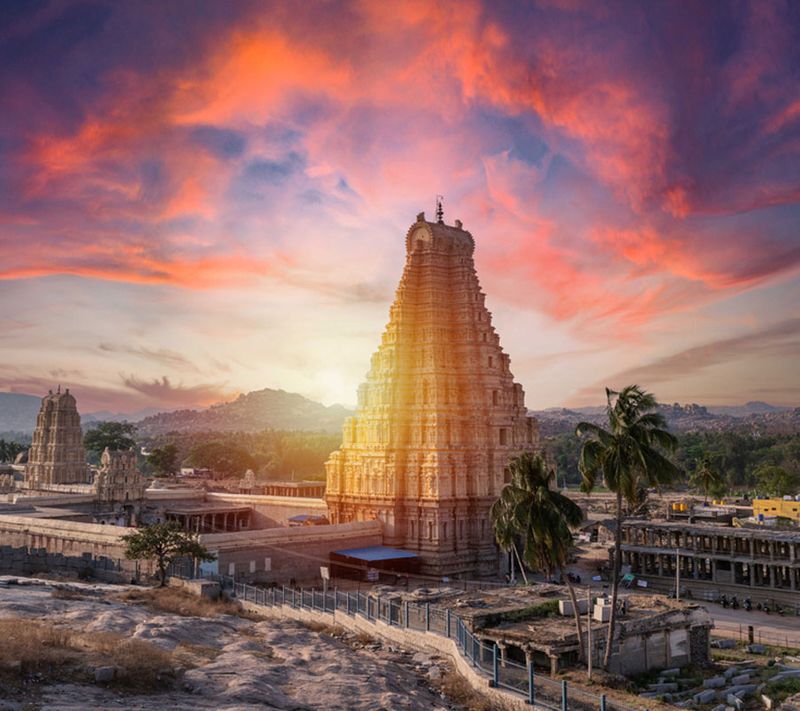 Located on the banks of Tungabhadra river in the Vijayanagara district of Karnataka, Sree Virupaksha temple is among one of the oldest temples of India. It was built in the 7th century AD by LakkanDandesha, a chieftain under Deva Raya II, the ruler of the Vijayanagara Empire. It is dedicated to Lord Shiva and is considered to be the main attraction of Hampi.
2. Saasivekaalu Ganesha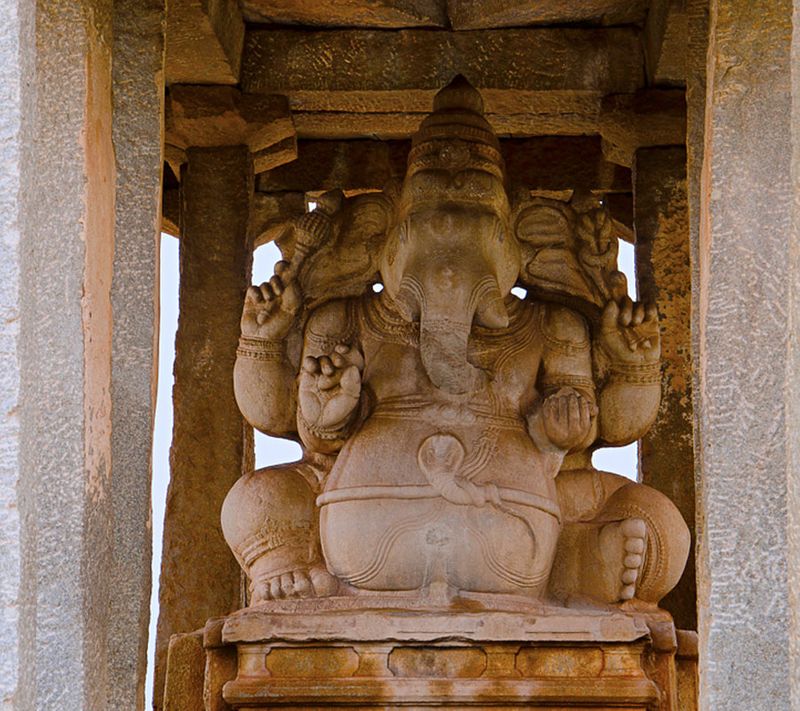 This eight feet tall statue was built in memory of king Narasimha II, of the Vijayanagar Empire. Made out of a single rock, the statue is considered to be one of the greatest works of Indian sculptures.
3. Matanga hill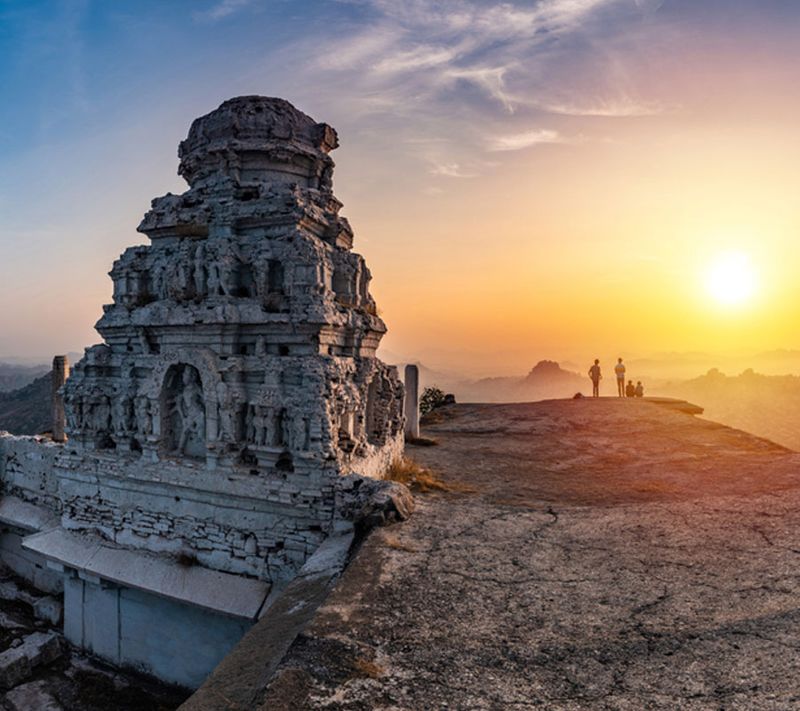 This is the highest point in Hampi that not only offers the best aerial views, but mesmerising sunrise views as well. It's the most popular spot among travellers and photographers.
4. Vijaya Vittala temple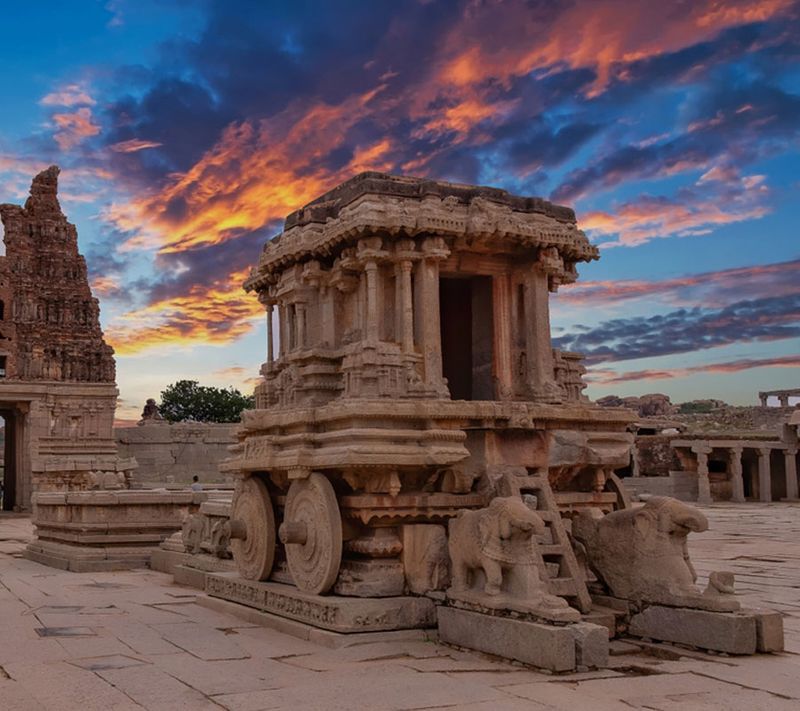 With beautiful stone structures and intricately carved walls, the MahaMantapa, stone chariot, and musical pillars are architectural marvels in the truest sense.
5. Lakshmi Narasimha temple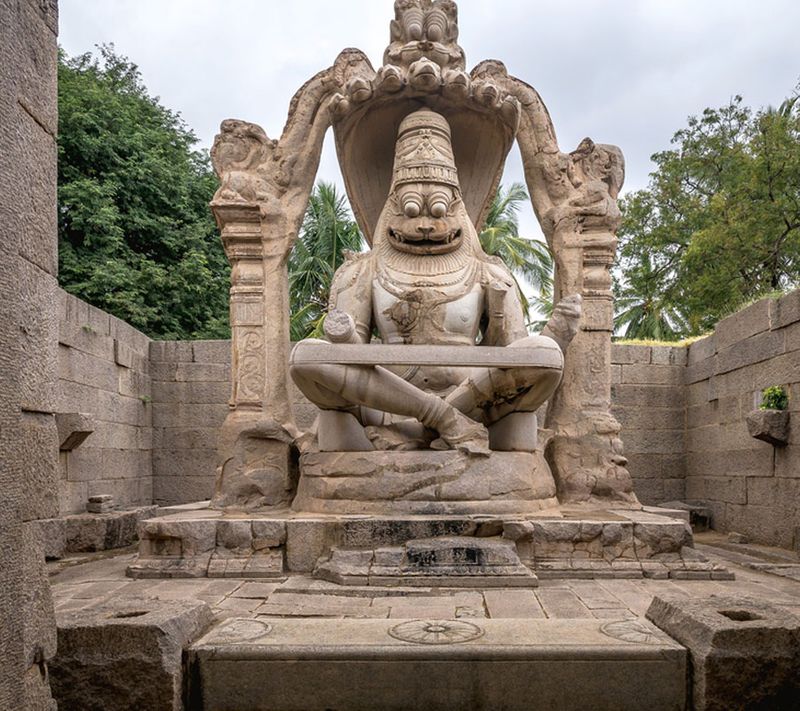 It's the largest statue in Hampi that features Narasimha sitting on the coil of a giant seven-headed snake called Sesha in a cross-legged Yoga position.
Safety measures for Hospet route
If you're travelling by road from Bengaluru to Hampi via Hospet, it can be quite challenging. The roads are not in good condition, and the traffic can be exhausting. So make sure you have enough stocks of water and dry food with you, and that your vehicle is in top condition. 
---
Photo: Shutterstock